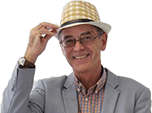 Volkswagen Microbus (2005–)
Last updated 1 April 2016
Concept inspired by the original T1 Microbus.
Still waiting for Volkswagen to put something similar into production.
Updated 13 September 2005
Volkswagen concept Microbus 4,722mm long, 1,904mm high and 1,909mm wide. Power comes from VAG's 236bhp 3.2 litre V6, as found under the bonnet of top versions of the latest Audi A4. Torque is 236lb ft...
Introduction