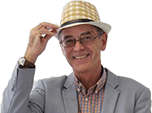 Volkswagen Concept A (2006–)
Last updated 1 April 2016
Coupe SUV that inspired the styling of the Tiguan.
No coupe SUV was ever built.
Updated 13 March 2006
Concept A first shown at Geneva Motor Show
A cross between sports car and compact SUV (Sports Utility Vehicle). 4,348mm long by 1,854mm wide bys 1,551mm high. Sleek coupe-style silhouette with the raised stance of an SUV. Shield-like front...
Introduction