Audi A6 (2011 - 2018)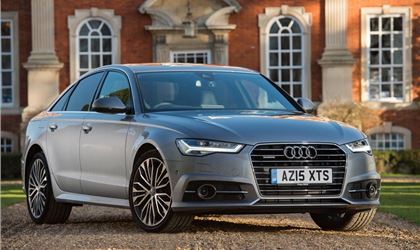 A6 190 ultra sline
reviewed by Dave Sweet on 25 January 2018
4
Tax/Insurance/Warranty costs
4
Cost of maintenance and repairs
3
Experience at the dealership
3
How you rate the manufacturer
Not as reliable as my previous Audi's
This is my sixth Audi in a row over the last 10 years. I've had A4's and A6's mainly and also some VW's. They have all been ultra reliable up to this last A6. It was an ex demonstrator with 3k on the clock and three months old when I bought it. The first year was mainly trouble free but I did notice ad-blue would come out from under the car when I was topping up. I spoke to the Audi garage and they said this was meant to happen if I over filled it. However, after about 14 months of ownership the car went into limp home mode. The AA man was very helpful and followed me to the Audi dealer. The car was there for 10 days whilst they diagnosed the fault. There was no courtesy car available. Apparently they had to speak to Germany about the fault. Eventually I was told that the sensor on the Ad-blue filler was faulty, the filler neck was leaking and this had caused the problem. When I collected the car I was disappointed to find that the dealer had damaged the air intake housing, changed the service schedule to fixed and left a wire hanging down under the dashboard. The dealer did sort these issues. However, a few days later the engine management light came on and I had to return the car to the dealer again. This time I was told that no fault could be found and they had re booted the system and now it was ok. This time I was given a courtesy car but, despite filling it up before it was collected, was charged for a tank of fuel! On return of my car I also noticed it had been scratched on the front wing. They offered to repair the car free but I was fed up with them at this point so they sent me a touch up stick at my request.
The car then ran ok for the next 11 months. However, I did notice an intermittent ticking noise from within the dashboard. I reported this to Audi prior to its service but the said they could find no fault.
In December 2017 at 26k miles the engine management light came on again. I returned the car to the Audi garage and it was there for almost two weeks (their computers had gone down). This time I was provided with a courtesy car, a nice A4 tdi (no ticking from within the dash). A faulty Ad-blue pump was diagnosed and replaced under warranty.
When my warranty was about to expire, I contacted Audi UK and asked if they would extend my warranty for free due to the issues I had suffered with this car. They refused. However, they did contact my servicing garage and they offered a £250 contribution towards the £400 cost of extending the warranty.
The car is nice to drive, good on fuel, comfortable and classy. The build quality is first class and I love the Audi brand. Unfortunately, reliability is not what I have come to expect from Audi and the support I have received has not been top notch.
I'm now looking at other brands.
reviewed by Selwan Al-Amin on 14 December 2017
Write your review
About this car
| | |
| --- | --- |
| Price | £30,985–£52,290 |
| Road Tax | Alternative fuel, F–J |
| MPG | 34.4–67.3 mpg |
| Real MPG | 74.3% |
Just reviewed...