Audi A6 (2011 - 2018)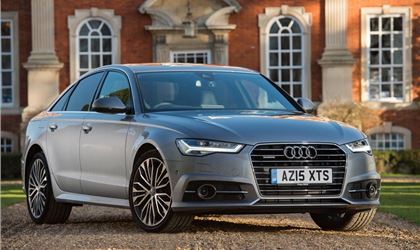 2.0 TDI 190ps S Line Ultra S tronic 4dr
reviewed by Anonymous on 11 July 2020
4
Tax/Insurance/Warranty costs
2
Cost of maintenance and repairs
4
Experience at the dealership
2
How you rate the manufacturer
Loads of space but mediocre quality and economy despite the badge
There are some real positives about the A6:

Despite being a 4 cylinder diesel it is extremely refined and hushed, engine noise is remarkably well suppressed when in the cabin (although it sounds like a bag of spanners when idling if you are outside the car);
There is a vast amount of space for both front and rear passengers, and the boot is enormous;
It is very well equipped; and
The seats are excellent and clad in very nice leather.

Unfortunately there are also a lot of negatives:

Despite Audi's image for quality I'd rate mechanical and electrical quality as mediocre;
Cabin touch point quality was initially superb but hasn't aged well, plenty of rattles and squeaks at 3 years/34k miles;
Economy is dire given the claimed fuel figures, my average is 40 - 45mpg and I do not speed or drive like a wannabe racer, the brochure figure is hopelessly optimistic and just divorced from reality, even at a steady 60mph on a long A road run I struggle to get over 50mpg;
The infotainment system is so slow it is genuinely annoying; and
Spares and servicing isn't cheap, but then I guess that goes with the territory for "premium" German cars.

The drive is OK, nothing special but neither would I criticise it. Ride quality is amazingly good for an Audi with S Line suspension. You can sit in it all day on a long run and it is quiet, comfortable and with good seats. And there are enormous discounts (I paid £28.5k brand new, first keeper), at that price some of the complaints are slightly easier to accept but then again you can but cars for less still that seem to be better built. I've been really disappointed with quality, lots of annoying little faults plus some bigger ones including being immobilised and needing replacement cars and cabin quality is only skin deep based on my experience.

Overall, while maybe not an outright "bad" car it isn't a good car and I really don't think it was worth £28.5 k, let alone the £40k list price. I won't be buying another Audi.
reviewed by Dave Sweet on 25 January 2018
reviewed by Selwan Al-Amin on 14 December 2017
Write your review
About this car
| | |
| --- | --- |
| Price | £30,985–£52,290 |
| Road Tax | Alternative fuel, F–J |
| MPG | 34.4–67.3 mpg |
| Real MPG | 74.0% |
Just reviewed...