Audi A3 Sportback (2004 - 2012)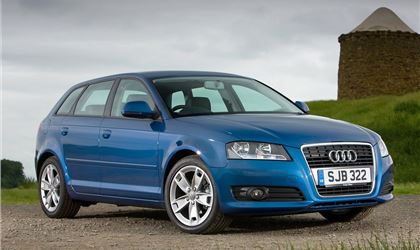 2.0 TDI 170 sportback
reviewed by ScoobyNut on 23 January 2014
3
Tax/Insurance/Warranty costs
1
Cost of maintenance and repairs
3
Experience at the dealership
1
How you rate the manufacturer
Not the perceived reliability of German cars
Plenty of poke when the car is working but it's had far too many problems. Just cannot understand what Audi / VW group's QA / QC process is doing?

I bought the car 3 year old with 89k miles & a full main dealer Audi history & comprehensive print out of all the parts & details if service completed in the cars history.

The car is a 170 bhp tdi with the older bmn PDD engine. 2008 is the year where the PDD engine is phased out & the new common rail is introduced.

Since I've had it's had:-
New injectors under warranty & injector harness
New dual mass flywheel & clutch £1000
New battery £100
New wheel bearing £250
Failure & replacement of the dpf (been a constant pain the bum this part) under warranty
Seat back adjustment wheel all wobbly & inoperative (made from cheap plastic)
Problems with the inlet manifold & egr system gumming up with oil residue...cleaned out so gaskets about £25 did this job myself
Cracked alloy wheel £520 each from dealer
& it's booked in next week for a new turbo. £1500

I just don't think the engineering excellence is there with vw group cars anymore & the parts are far to expensive considering their life span.

Last German car I will ever buy as it's emptied a chunk of my savings account in two years of ownership. I will go back to subaru for my next purchase which seem better built / more reliable / more suitable to higher mileage.

Vorsprung Durch Technik......hmmmmm?
reviewed by Kevin_A on 28 October 2012
reviewed by frank98 on 23 September 2011
reviewed by john farrar on 20 May 2010
Write your review
About this car
| | |
| --- | --- |
| Price | £17,185–£27,280 |
| Road Tax | B–I |
| MPG | 37.2–68.9 mpg |
| Real MPG | 78.7% |
Just reviewed...