Audi A4 Avant (2015 on)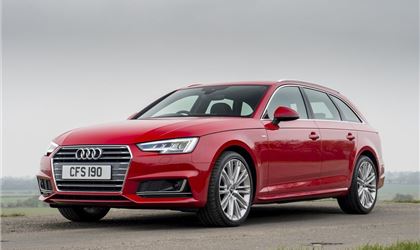 1.4 TFSI 150ps Sport 5dr
reviewed by Andrew S on 24 November 2020
4
Tax/Insurance/Warranty costs
4
Cost of maintenance and repairs
2
Experience at the dealership
3
How you rate the manufacturer
It's very average
Leased one of these when they first appeared and wrote a review in draft a while back. I'm finally getting round to publishing it!

A mediocre car with some good and bad points. Firstly, the 1.4TFSI engine is just too weedy. There is enough power but you have to work it hard which really eats into the fuel economy. Pulling off from a standstill isn't much fun and the manual gearbox tends to really make you panic at a roundabout. Having said that, the engine is quiet and the economy isn't bad, although a lot of similar cars are more economical.

The sport model comes with pretty much nothing as standard. Reverse sensors and that's about it. Very disappointing from Audi but typical and expected. You have to pay extra for any decent kit. The standard infotainment system is ok but the lack of a touch screen makes it very dated and cumbersome to use.

The car has plenty of space inside for a small family and lots of space in the boot, and the ride quality is decent enough even without the dynamic chassis.

The interior feels solid and of good quality. The buttons are laid out neatly and sensibly and all in all its an easy car to drive although I would rather have selected an automatic as the engine's lack of power makes gear changes quite frequent.

Overall, it's a decent car but for the price it lacks what it's competitors have. I wouldn't opt for this petrol engine and size of car combination again. There is just not enough torque for the size of car. The diesel variant would be a better choice.
reviewed by Anonymous on 6 October 2018
reviewed by DavidW842 on 30 August 2018
reviewed by BigNig on 2 July 2018
reviewed by Jeremy 123 on 21 June 2018
reviewed by Michael Porter on 20 September 2016
Write your review
About this car
| | |
| --- | --- |
| Price | £33,545–£50,900 |
| Road Tax | Alternative fuel, D–H |
| MPG | 37.7–72.4 mpg |
| Real MPG | 75.6% |
Just reviewed...