Our Cars: Audi A6 3.0 TDI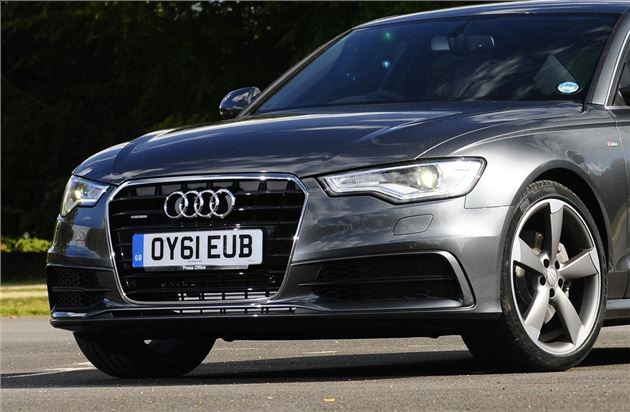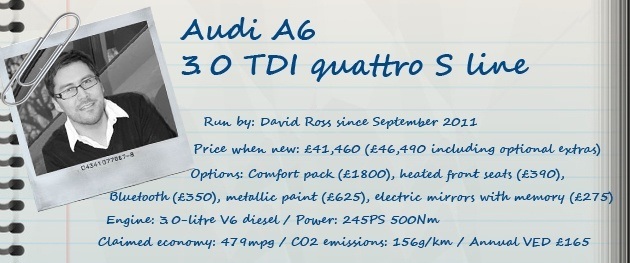 24 February 2012: The front fog lights mystery
The Details
| | |
| --- | --- |
| Current mileage | 9303 |
| Claimed economy | 47.9mpg |
| Actual economy | 41.4mpg |
It's been a bit longer than usual since my last update on our A6 but the Audi has continued to impress going about its business with minimal fuss and proving to be the perfect car for racking up the miles in. I've now done more than 9000 miles in less than six months and the A6 hasn't missed a beat. I've been doing plenty of motorway miles recently and its really in its element here with that 500Nm of torque meaning effortless acceleration when you need it.
It's coped well in the snow too although to be fair it hasn't had any particularly testing to deal with. But there have still been slushy roads, low temperatures and the odd snow covered country lane early in the morning. But it seems the local councils and the Highways Agency were very well prepared this year and all the roads around me - even the more rural ones - were treated and cleared pretty quickly.
The quattro four-wheel drive is of course a huge benefit but the real advantage comes from fitting winter tyres. These have certainly earned their worth over the past month where temperatures at times were sitting at -7 C in rural Rutland (well all of Rutland is pretty rural) for several days. The different compound of the tyre means they are much more flexible at low speeds, like a tyre should be in normal conditions, which helps grip and traction. In slippery corners you certainly feel the difference and on inclines covered in fast settling snow the tyres have coped with no problems.
The other thing I've had to deal with is fog. Thick fog. And it was on one of these foggy days that I discovered that the A6 doesn't have conventional front foglights. Instead of the usual two switches on an Audi for front and rear fogs, the A6 has a different button - with a little rain cloud above it. A quick look in the handbook reveals that they're 'all-weather lights' but doesn't give you any more info than that.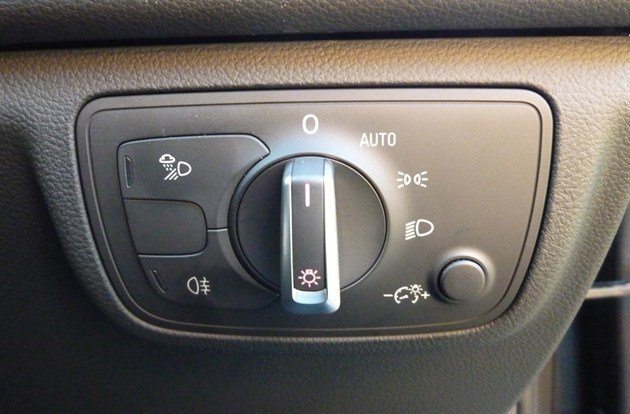 However after a little more investigating I've discovered that these all-weather lights are effectively a step up from normal foglights. They still do a similar thing when you switch them on - the extra light is housed in the main headlight assembly and directs down to light up the same area that a front fog light would. The space where the front fogs woule be is not taken up by the radar sensors for the adaptive cruise control system (if you have it fitted). On our car there's just grille!
But they're much more effective and have a 60-metre depth of field, which is apparently four times greater than conventional fog lights. They also use considerably less energy. In thick fog you certainly notice the difference with a better view of the road directly in front of you. On small country lanes this is essential when visibility is poor.
« Earlier: A6 or A5 Sportback Later: Auf Wiedersehen to our Audi »
Updates

The past six months with our A6 have absolutely flown by and it's proved to be a real favourite so we're sad to be saying goodbye.

24 February 2012: The front fog lights mystery
The A6 doesn't come with front fog lights. Well, not the traditional type - instead it gets 'all-weather' lights which are actually more effective.

A recent test of the revised A5 Sportback got me thinking about how similar it is to our A6. And surprised at how closely matched they are.

There's a vast number of optional extras available on the A6 and here are what I reckon are the best five.

Fuel saving engine start-stop systems are becoming more common on new cars, indeed even our A6 3.0 TDI has one.

I've left it a little late but with the cold weather on the way it's time to get our A6 properly prepared with some winter tyres.

The A6 is fitted with plenty of advanced technology under the skin, with lots of features designed to make living with it easier.

Our A6 has already racked up 5000 miles in less than three months and the 3.0 TDI engine is getting better and better.

I've spent a lot of time behind the wheel of the A6 lately. Much of it in traffic. But it's given me plenty of time to play with the Audi MMI.

Audi offers a great choice of alloy wheels on its models with some superb looking designs. And when it came to the A6 we were spoilt for choice.

The A6 goes straight to work with a mammoth pan-European trip to Frankfurt and a chance to test out motorway economy.

The new Audi A6 is the latest addition to 'Our Cars' and the 3.0 TDI quattro S Line version we've chosen has already had a hectic start to its time with us.