Volkswagen diesels cheat EU pollution tests, claims BBC Panorama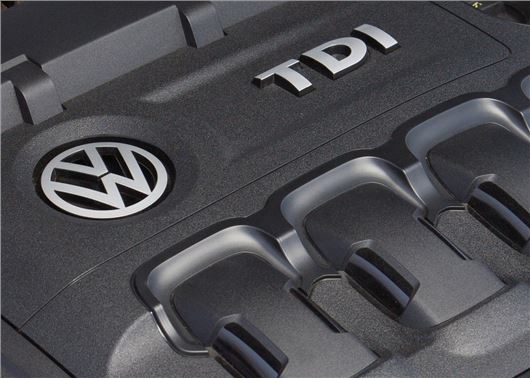 Published 23 November 2015
BBC Panorama has carried out a televised laboratory test that – it claims – shows a Volkswagen diesel car cheating European pollution tests. 
Until now, Volkswagen has only admitted to using the cheating software to beat pollution tests in the USA; it has not confirmed if it used the same device to wilfully cheat European emission tests. However, BBC Panorama claims to have filmed the 'defeat device' in action and says it has clear evidence of it manipulating official European NOx tests. 
BBC Panorama tested a Volkswagen Passat with a EU5 diesel engine in a laboratory and filmed the vehicle emitting 167mg/km of dangerous NOx gases under official EU test conditions - the limit is 180mg/km.
According to the BBC report, the 20 minute laboratory test was identical to the one used by European emission testers, with the car driven for six miles on a rolling road with no turns and exactly the same gear changes. 
However the BBC carried out a second test and it says it managed to fool the defeat software into thinking it was on the open road. The Euro 5 emissions test was then carried out again and failed, emitting a colossal 435mg/km – two and a half times more than before.
The claims from BBC Panorama could have serious repercussions for Volkswagen, with the German manufacturer yet to admit that its diesel cars have cheated strict European NoX tests, which aim to cut the number of deaths caused by highly poisonous NOx gases.
Volkswagen will start recalling 1.2 million Audi, Skoda, SEAT and Volkswagen cars fitted with the cheat software from January 2016. Parliament has also launched an independent inquiry into UK vehicle testing, after MPs said the current system was "clearly inadequate".
See the full list of all the cars affected
How do I check my car to see if it has an EA189 diesel engine? 
Read all the latest news on the emissions scandal
Comments
Author

Dan Powell
Latest