Four Cases of VAG EA189 Emissions Fix Failing on Tiguan 2.0TDIs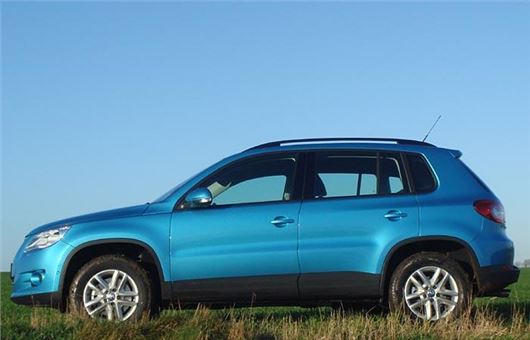 Published 17 August 2016
Since 12th July we have received four reports of the VAG EA189 emissions fix to Volkswagen Tiguan 2.0TDIs resulting in significant problems and VW seemingly having no answer.
12-7-2016: Report that VAG NOx software fix to 2014 Tiguan 2.0TDI 140 DSG has resulted in a significant clatter under load at speeds up to 40mph and engine speeds up to 1,600rpm. Suggests that the software fix reduces fuelling and therefore torque at low rpm.
11-8-2016: Another report of a Tiguan TDI, this time a 2012, developing "a horrible rattle in engine when changing up between 2 and 4." VW told owner she needs to pay for a diagnostic test and if it shows that it is due to the fix then they will refund. She had the fix done by a mobile unit from VW direct. She asked the nearest VW dealer how much this diagnostic test would cost and they quoted £100 but also said they had seen several Tiguans with this problem following the fix and that there was updated software that could be applied and if she'd had the emissions fix with them they would suggest doing this first before a diagnostic test. She needs to get onto the original supplying VW dealer and tell him to sort it out FoC or she will sue.
14-8-2016: Third report of knocking from the engine of a Volkswagen Toguan 2.0TDI after the VAG EA189 emissions software fix, this time on a 2013 Tiguan. It recently went to the VW dealer to have the software update supposed to address the emissions problem. Prior to the update the car was running perfectly well, but after the change it started to rattle very noticeably under light to moderate acceleration along with increased fuel consumption. Subsequently the dealer took it back for investigation (apparently involving info from the VW factory) which took a week (owner was provided with a loan car). This resulted in a further software modification. Owner got car back a week ago. Since then it has started to exhibit the same rattling and fuel consumption symptoms. Having given it what he thinks is a reasonable amount of time and mileage, owner will report the present problem on Monday 15th and see what the dealer proposes to do. 
17-8-2016: Fourth report of emissions modification to a a 31k mile 2012 VW Tiguan 2.0TDI failing and leaving the owner with a noisy, unresponsive machine completely at odds with the driving experienced prior to modification. The car was returned to the dealer who, in concert with Volkswagen, retained the car for almost 6 weeks. It was returned last week and, if anything, is worse, possibly dangerous with unreliable throttle response. The dealer visited the owner's home on 16th August, acknowledged the issues but has done nothing. He cannot fix the car to a satisfactory standard and will not buy it back. Owner had the car from new and it is modified for disabled use.
This owner states: "We are at a loss. Full independent assessment and anticipated legal costs seem to preclude court action even if you can find a Lawyer prepared to take on VW. None of the Magazines or Newspapers will respond. I have many letters to the parties without acknowledgement or response. I will happily provide all the effort and paperwork if someone would shine a light on these cheating so and so's Do You have an Answer? Could You publish a full article there are many in trouble with this engine?" 
Comments
Author

Honest John
Latest