Emissions Analytics Shows Volkswagen's Latest Diesels to be Lowest in Europe for NOx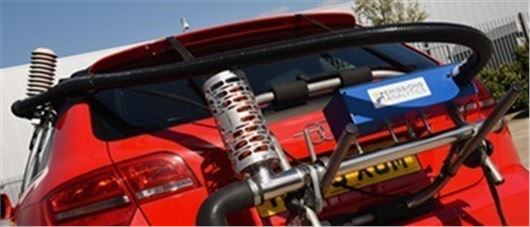 Published 21 April 2016
With one exception, on-the-road tailpipe emissions testing by Emissions Analytics reveals VAG's latest diesel cars to be lowest in Europe for harmful NOx emissions.
The exception is VAG's new 3-cylinder 1.4 litre diesel engine. But its latest manifold-in-head EA288 1.6 and 2.0 litre diesel engines have tested as emitting on average the lowest in Europe NOx, either with or without SCR AdBlue systems.
These engines date from late 2012. All of the latest ranges of MQB subframe VW Golfs, Audi A3s, SEAT Leons and Skoda Octavias have them, as do the latest Skoda Superbs and new model Volkswagen Passats from 2015.
According to measured NOx emissions, cars were rated from A to H. A and B are within the NEDC lab test NOx limits for EU6. C is EU5. D is EU4. E is EU3. F to H are below Euro limits.
In the tests (the results of which car manufacturers question) the worst diesel engined cars, with H ratings, were the FIAT 500X 1.6 and the Ssangyong Korando 2.2. The worst petrol engined car, with an E rating, was the Ford Focus 1.0 EcoBoost 125.
Full results at http://equa.emissionsanalytics.com/ 
For real life fuel economy figures achieved by 99,294 drivers on real roads, go to Real MPG
Subsequently it was announced that Volkswagen has reached an $18 billion settlement with the US government. And on 22nd April 2016 the German government released its report on diesel emissions testing of major car brands.
Volkswagen, Audi, SEAT, Skoda, Porsche, Mercedes, and GM Opel have to recall 630,000 cars. Other makers named include Ford, FIAT, Alfa Romeo, Chevrolet, Renault/Dacia and Hyundai.
BMW escapes, apparenly because their diesels stay cleaner at low engine temperatures.
Comments
Author

Honest John
Latest