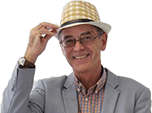 The 10 least reliable post-manufacturer warranty cars
We've listed the 10 least reliable post-manufacturer warranty cars, sorted by how many claims each model has had. This is based on claims from Warranty Direct from 2014 to 2017 and is correlated from 40,000 policies of four year old vehicles.  
How to get the best deal on your warranty  /  What to do if there's a problem with your warranty claim
1


Range Rover Sport HSE TDV6 (2013 onwards)
Until the launch of the Evoque in 2011, the Sport was Range Rover's big seller, proving popular with city dwellers as well as their gentrified cousins. Unfortunately it's not faring well when it comes to reliability according to Warranty Direct, topping this list.
In fact the Land Rover brand appears a total of four times in our list. The manufacturer also has the second most expensive authorised claims at an average of £1324 per claim, just behind Bentley.
Comments