Frankfurt Motor Show 2013: Audi's surprise Nanuk concept revealed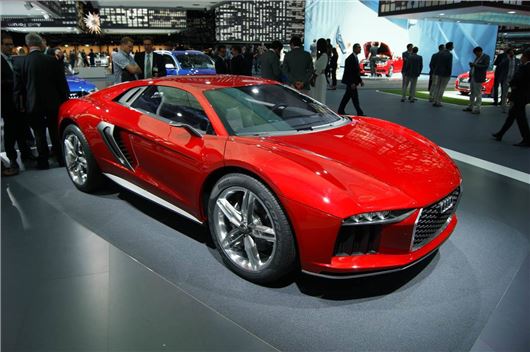 Published 10 September 2013
Audi has revealed the Nanuk quattro concept, a diesel powered coupe with 550PS, 1000Nm and a promised maximum speed of 189mph. Like the recently unveiled Sport quattro concept, it combines off-road ability with serious high-speed road and track prowess. It has been designed by Italia styling house, Giugiaro, which is now owned by the Volkswagen Group.
It's powered by a new 5.0-litre V10 TDI engine, developing its peak torque at a mere 1500rpm, while transmission is via a seven-speed S-Tronic gearbox. Although a concept, Audi has already fleshed out its specification and performance figires, claiming that the 1900kg Nanuk has a 0-62mph time of 3.8 seconds and a combined average fuel consumption of 36.2mpg.
It's based around an aluminium space frame (like the R8) and the body panels are constructed from carbonfibre reinforced polymer (CFRP). Audi has thrown the kitchen sink at its Italianate-looking car. It gets four-wheel steering, adaptive air suspension with self-adjusting ground clearance. The ride height will cleverly be controlled by the car's navigation system, which will use GPS data to determine road conditions.
The Nanuk is larger than the TT and smaller than the A5 coupe, suggesting that the company is looking at a new sporting car to slot into range between the two.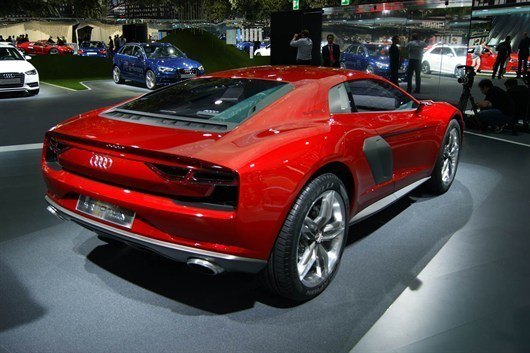 Comments
Author

Keith Adams
Latest