Honda launches three-year servicing offer on Jazz, Civic and Insight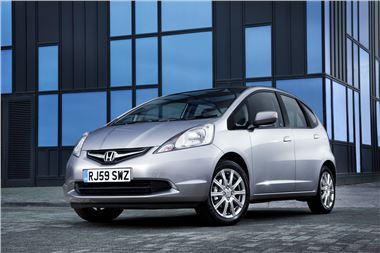 Honda has unveiled a new offer designed to cut the cost of motoring for the first three years.
The offers - available on selected Jazz, Civic and Insight models - include customer savings on the OTR price (as much as £1,425 off some cars), three years' complimentary servicing, three years' free road tax, plus a range of competitive finance options.
It means customers could drive away with a new Jazz from £9,995, or a Civic 1.4 Type S from £13,995 - or even an Insight for just £14,995, making it by far the lowest price hybrid on the market. Each car then comes with free Honda servicing for three years, plus the road tax is already paid for the period.
Coupled with some low-rate finance options that allow buyers to spread the payments over three years, the offers look even more tempting.
"Many customers now look at the affordability of cars on a monthly basis," says Martin Moll, Head of Marketing for Honda (UK). "And we've brought down the cost of the car and the cost of ownership for the first three years. With finance the deal gets even better. To be able to buy a new Jazz for just £122 per month is pretty amazing."
Comments