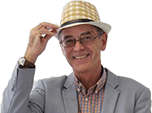 £391 - £6,163 Off New Toyotas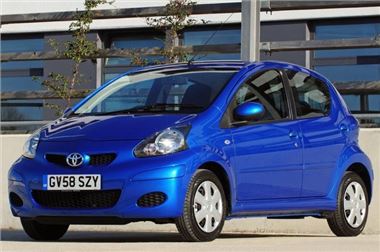 www.drivethedeal.com
has some excellent deals on brand new Toyotas, all supplied by UK main dealers, including Road Tax and free delivery to your door.
With savings of up to 33% off the old model Toyota Yaris and up to 36% off the old model Avensis, these deals are not to be missed.
There are also savings of around 27% off Auris, Verso and Rav4 and these deals look very competitive also.
Toyota Aygo 1.0 VVT-i 3dr £6059 Saving £981
Toyota Aygo 1.0 VVT-i + 3dr £6430 Saving £1,170
Toyota Yaris 1.3 VVT-i TR 3dr £7,803 Saving £2,078 (22%)
Toyota Yaris 1.8 VVT-i SR 3dr £9,092 Saving £4,300 (33%)
Toyota Yaris 1.33 VVT-i SR 3dr [6-speed] (new model) £9,380 Saving £1,534 (14%)
Toyota IQ 1.0 VVT-i 3dr £8904 Saving £391
Toyota Auris 1.6 VVTi SR 3dr £11,115 Saving £3,193 (22.5%)
Toyota Auris 1.4 D-4D T2 5dr £10,832 Saving £2,919 (21.5%)
Toyota Auris 1.4 D-4D TR 3dr £10,929 Saving £3,006 (21.5%)
Toyota Auris 2.0 D-4D SR 3dr £11,694 Saving £4,201 (27.5%)
Toyota Verso 2.2 D-4D T2 5dr £12,749 Saving £3,956 (24%)
Toyota Verso 2.2 D-4D T180 5dr £15,806 Saving £5,757 (27%)
Toyota Prius 1.5 VVTi T4 Hybrid 5dr CVT Auto £16,641 Saving £2,034
Toyota Avensis 2.0 D-4D T2 5dr £10,480 Saving £5,969 (36.5%)
Toyota Avensis 1.8 VVT-i TR 5dr £12,734 Saving £4,565 (27%)
Toyota Avensis 1.8 VVT-i TR 5dr Seq Auto £12,702 Saving £5,557 (31%)
Toyota Avensis 1.8 VVT-i TR 5dr Tourer £12,965 Saving £5,312 (30%)
Toyota Avensis 2.0 D-4D T2 4dr (new model) £14,776 Saving £1,710 (10%)
Toyota RAV-4 2.2 D-4D XT-R 5dr £15,513 Saving £5,255 (26%)
Toyota RAV-4 2.2 D-4D SR180 5dr £17,018 Saving £5,460 (25%)
Toyota Landcruiser 3.0 D-4D LC3 5dr [173] £22,297 Saving £6,163 (22%)
These deals and many more at
www.drivethedeal.com
Comments