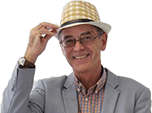 Save up to 51% on New Cars. Biggest ever saving.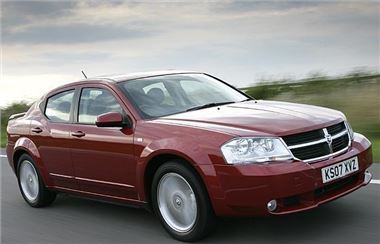 SAVE 51.9% on DODGE AVENGER SALOON 2.0 SE 4dr
List Price £14995. NC4M price £7202.30. Saving of £7792.70. This is a massive 51.9% off list price. Or PCP @ £97.86 a month
(SORRY, AVENGER SE SOLD OUT BY 22-10-2008. ONLY SXT MODELS LEFT)
www.newcar4me.com
has to be the web's most advanced Personal Contract Purchase (PCP) site and now offers PCP deals from £80.85 a month.
With 45 manufacturers listed and over 5,500 models, technical specification and option data for every model and the ability to build your own finance quote, this is the only car website you will need. You can even review the cars full specification without having to go to a manufacturer site. Not only will you find low rate finance PCP and HP deals, you will also be offered up to 30% discount on certain models making new cars much more affordable. New car deals from as little as £99 a month. If you want more info simply view the site
www.newcar4me.com
now or call 0870 990 5583.
Special offer PCP deals from £89.57
AUDI A3 HATCHBACK 1.6 3dr @ £220.7
AUDI A4 SALOON 1.8T FSI 4dr @ £303.55
FIAT PANDA HATCHBACK 1.1 Active 5dr @ £89.57
FIAT GRANDE PUNTO HATCHBACK 1.4 Active 3dr @ £112.04
FORD FIESTA HATCHBACK 1.25 Studio 3dr @ £106.66
FORD FOCUS HATCHBACK 1.4 Studio 3dr @ £155.94
FORD GALAXY DIESEL ESTATE 1.8 TDCi Edge 5dr [100] @ £285.93
FORD MONDEO HATCHBACK 1.6 Edge 110 5dr @ £218.52
LAND ROVER FREELANDER 2 DIESEL SW 2.2 Td4 S 5dr @ £321.17
MAZDA MAZDA6 DIESEL HATCHBACK 2.0d S 5dr @ £247.16
MERCEDES-BENZ C CLASS SALOON C180K SE 4dr @ £384.14
SKODA FABIA HATCHBACK 1.2 1 5dr @ £118.03
SKODA OCTAVIA HATCHBACK 1.6 FSI Classic 5dr @ £195.27
SKODA SUPERB HATCHBACK 1.4 TSI S 5dr @ £250.94
SUZUKI SWIFT HATCHBACK 1.3 GL 3dr @ £126.42
TOYOTA PRIUS HATCHBACK 1.5 VVTi T3 Hybrid 5dr CVT Auto @ £288.03
VOLKSWAGEN GOLF DIESEL HATCHBACK 1.9 BlueMotion S TDI DPF 3dr @ £253.86
VOLVO V50 SPORTSWAGON 1.6 S 5dr @ £249.21
CHEVROLET MATIZ HATCHBACK 1.0 SE+ 5dr @ £80.85
DODGE AVENGER SALOON 2.0 SE 4dr @ £97.86
The above offers are based on a 48 Month PCP with a £1000 deposit followed by 47 Payments then a Guaranteed Future Value.
Newcar4me.com is a wholly owned subsidiary of DSG Auto Contracts Ltd. Newcar4me.com specialises in discounted new UK supplied cars and offers online Personal Contract Purchase (PCP) quotes. To find out more please visit
www.newcar4me.com
.
For more information on any of the above please call the new car leasing sales team on 0870 990 5583 or email
sales@newcar4me.com
If you are looking for a new company vehicle then contact DSG Auto Contracts Ltd. They offer cheap low rate new car leasing deals on all UK cars on Contract Hire, Hire Purchase, Lease Purchase, Finance Lease.
Please mention Honest John when calling. More information and more new car leasing deals at
www.dsgauto.com
. Specialists in Alfa Romeo, Audi, BMW, Mercedes, Mini, SAAB, SEAT, Skoda, Toyota and Volkswagen.
Comments