Which cars are fitted with an EA189 engine?
When Volkswagen admitted in September 2015 that it had purposefully cheated emissions regulations tests in the USA, a global automotive scandal erupted with implications across the globe.
The issue centred around EA189 engines used across the Volkswagen Group. Affected cars have a 1.6-litre or a 2.0-litre EU5 diesel engine produced from 2012 to 2015. EA111 engines were also affected.
In the UK, around 1.2 million Volkswagen Group cars and commercial vehicles were found to be fitted with these cheat devices, affecting brands such as Audi, SEAT and Skoda.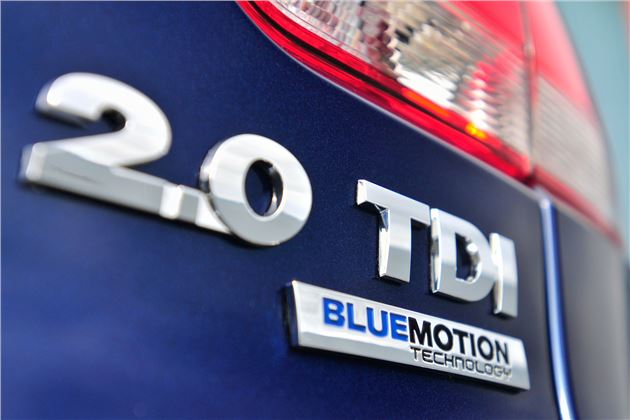 Which cars are fitted with an EA189 engine?
In October 2015 Volkswagen announced an 'action plan' to recall cars affected by the VW emissions scandal. 
The cars have a 1.6-litre or a 2.0-litre EU5 diesel engine produced from 2012 -2015.
EA111 Volkswagen Polo 1.2 TDI, SEAT Ibiza 1.2 TDI and Skoda Fabia 1.2 TDI models are also affected.  
The list of models fitted with an EA189 diesel engine includes:
Volkswagen
Audi
Skoda 
SEAT 
How many cars have an affected EA189 engine?
Around 1.2 million Volkswagen cars and commercial vehicles were recalled in the UK as a result of the EA189 diesel engine emissions scandal. 
It breaks down as:
Volkswagen Passenger Cars – 508,276
Audi – 393,450
SEAT – 76,773
Skoda – 131,569
Volkswagen Commercial Vehicles – 79,838
Almost half of all Audi diesels on UK roads at the time were affected by the emissions scandal and were recalled for modification. 
Of the 1.2 million cars that were recalled by the various Volkswagen brands in the UK, Audi accounted for around 400,000 cars. That means 45% of all Audi diesels on the road were affected.
The cars are fitted with the older EA189 EU5 2.0 TDI diesel engine produced from 2012 to 2015.
Similarly a large proportion of Volkswagen and Skoda cars were affected - 37% of all diesels on the road from these two manufactuers were be recalled. Volkswagen was forced to modify more than 500,000 cars. The scandal also affected 25% of SEAT diesel on UK roads.
Are EA288 engines affected?
In October 2015, Volkswagen confirmed that it was investigating early versions of EA288 diesel engines for emissions cheating software.
Until then only the EA198 engine - in EU5 1.6 and 2.0-litre guises - and EA111 engines had been affected.
It said in a brief statement, VW said it was examining whether the software might also be in earlier versions of its latest EA288 diesel engine.
However, several weeks later Volkswagen issued a statement saying: "After thorough examination it is now confirmed that no software constituting an improper defeat device as defined in law is installed in vehicles with EA288 EU5-engines."
The EA189 recall
Volkswagen's 2016 recall strategy for EA189 engines affected 11 million cars and started in January 2016. VW said it would take 12 months to complete.
Audi, Skoda, SEAT and Volkswagen models were all affected by the recall, with owners being contacted directly by local dealers.
The recall work was completely free of charge and voluntary - owners were not legally required to agree to the any of the update work.
Recalls of EA189 2.0 TDI engines - built between 2012 -2015 - commenced in January 2016, with affected engines being subject to a software update to remove all traces of the NOx emissions 'cheat' software.
The work took around half an hour to complete and Volkswagen claimed it would not impact CO2 emissions, performance or fuel economy. 
1.2 TDI versions of the EA189 engine - also built between 2012 - 2015 - started in April 2016 and were subject to a similar software update to the 2.0 TDI to remove the cheat device, which is designed to manipulate NOx emission tests.
1.6 TDI EA189 engines were not recalled until September 2016. These were given a mechanical upgrade, with a new flow transformer being fitted. This is a mesh that calms the swirled airflow in front of the air mass sensor and improves the measuring accuracy of the air mass sensor. The workshop time was an hour.
Again, like the 2.0 and 1.2 TDI recalls, Volkswagen claimed CO2 emissions, performance and fuel economy would not be impeded by the update. 
The recalls impacted Euro 5 engines only and did not affect petrol engines or any diesels built before 2012.
Did car tax for EA189 owners increase?
In October 2015, the Government announced that owners of EA189 and EA111 would not face any increases in car tax - or VED as it's also known.
Then Transport Secretary Patrick McLoughlin said: "Our priority is to protect the public and give them full confidence in diesel tests. The Government expects Volkswagen to support owners of these vehicles already purchased in the UK and we are playing our part by ensuring no one will end up with higher tax costs as a result of this scandal.
We are also starting our testing programme to get to the bottom of what the situation is for Volkswagen cars in the UK and understand the wider implications for other car types to give all consumers certainty."
"I have been pressing for action at an EU-level to improve emissions tests and will continue to do so. I have also called for a Europe-wide investigation into the use of 'defeat devices', in parallel to the work we are doing in the UK."
Problems following the EA189 recall
Following the recall work to EA189 engines, we received several reports of owner's experiencing issues with their cars. These including lower fuel economy, loss of power and a rattling noise at low revs.
However, given how many cars were recalled, we only received a handful of complaints. The problems seem to be mainly with post-2010 2.0 TDI 140 BlueMotion DSG cars.
VW dealers said they would be supplying a software patch for the problem.
Save 12% on GAP Insurance
Use HJ21 to save on an ALA policy
See offer