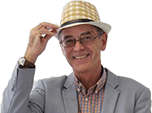 Audi S8 (2006–2010)
Last updated 3 October 2016
Assured roadholding and distance-shrinking acceleration in a classy-looking, well-equipped luxury car. Excellent security rating.
It may look more understated than some luxury performance cars, but the speed cameras will still spot it every time.
Updated 14 October 2005
Unveiled at Tokyo Motor Show October 2005, first UK orders April 2006, first UK deliveries June 2006. 5.2-litre V10 FSI petrol engine developed using Lamborghini Gallardo's 5.0-litre unit as its...
Introduction
Buy an Audi S8 from £28,000