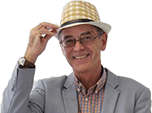 Audi A6 Allroad (2000–2006)
Last updated 7 September 2016
Classy styling, useful height-adjustable suspension and surprisingly capable both on road and off it.
The air suspension bladders can give up the ghost and cause considerable pain to your bank balance.
Updated 1 December 2014
Audi A6 Allroad 2000-2005 shown to be the 3rd least reliable SUV in Warranty Direct's claims records.