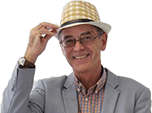 Audi A3 Concept (2011–)
Last updated 26 March 2015
Updated 1 March 2011
The A3 Concept was unveiled at the Geneva Motor Show. It combines four-door saloon practicality with 408PS five-cylinder FSI power giving 0-62mph in just 4.1 seconds. For the first time in its history...
Introduction
Audi unveiled its A3 saloon concept at the Geneva Motor Show in 2011, a model which will eventually become the next generation Audi A3. The replacement for the current Audi A3 is due in 2012 and although the concept car is a saloon, there will of course be the usual three-door hatchback, five-door Sportback and Cabriolet versions.
There are stong indications that a saloon version will also be added to the range, although whether this comes to the UK will be another matter. Audi will no doubt be keeping a keen eye on the new Volkswagen Jetta, to see if the latest version of Volkswagen's compact saloon makes more of an inpact than its predecessor.
It's easy to see the influence of the new Audi A6 in the concept car with similar headlights, rear lights clusters and the trademark grille. This continues inside with the concept car getting the MMI multimedia system with the rotary control dial and the touch pad which allows the driver to 'write' navigation destinations and other commands using a fingertip.
In terms of 'infotainment as they like to call it, the A3 concept provides full access to the internet, allowing the car to access services from Google, and thanks to the WLAN hotspot, passengers can surf and send e-mail using their own computers. Holders for iPads are installed on the back of the front seat backrests.
The concept has a 2.5-litre five-cylinder turbocharged FSI engine, the same one that powers the Audi TT RS, but power has been further boosted to 408bhp (compared to 340bhp in the TT RS) along with 500Nm of torque. It's fitted with a seven-speed S tronic dual-clutch automatic gearbox as standard which helps it accelerate from 0-62mph in just 4.1 seconds. Claimed average fuel economy is 31mpg while it emits 212g/km of CO2.
The Audi drive select dynamic handling system appears for the first time in an A3, giving the driver five modes with which to fine-tune engine characteristics, power steering feel and gear shift points for the seven-speed S tronic transmission. As well as the more familiar comfort, auto, dynamic and individual settings, the latest iteration of the system features an efficiency mode designed for maximum economy.