Audi launches complete warranty and service package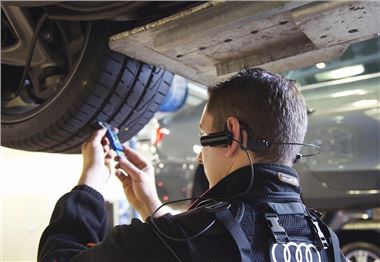 Audi has launched its new 'Complete' service, maintenance and tyre package, which includes a five year warranty.
The optional package encompasses all servicing and maintenance costs for the first three years of ownership and is transferrable to new customers. It includes the first MOT as well as a five year/ 90,000 mile warranty.
It's available now for all new orders as well as all confirmed existing orders, and people who choose to take out the package can pay either a one off fee or in fixed monthly payments which start at £27.
The package covers all servicing and maintenance costs for the first three years, meaning Audi owners only need pay for road tax, insurance and fuel.
For a premium over the standard rate tyre replacements can be included.
Prices vary depending on model, but as an example, on an Audi A4 the Complete package, including servicing, maintenance, extended warranty and tyres starts at £47 per month.
Prices are tailored to specific mileages, meaning people who only cover a few thousand miles a year pay less than those who drive the maximum of 120,000 over three years.
As well as the package offering owners peace of mind it should improve resale values, thanks to a guaranteed full Audi service history appearing on the record.
If the car is sold during the period over which the Complete package applies then, if the package has been paid for in full, it transfers to the new owner.
If it is paid for by direct debit then it can be transferred to the new owner at their request or cancelled.
Comments