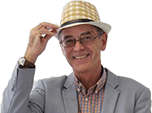 The most reliable bestselling cars of the past five years
From around 800,000 letters, emails and Asks, I've been meticulously logging complaints received about cars for more than 20 years. For the past 5 years I've been dating them.
So what I've done here is take the top 20 best selling cars of 2015 and relate them to the number of complaints received over the past 5 years.
To play fair, where models have been replaced, I've taken the previous model and divided the number of complaints by the number of years since the car was first sold, then added an annual total to complaints about the current model.
Then I've multiplied the number sold in 2015 by 5 and divided the result by the number of complaints in 5 years.
Of course, car buyers bitch the most when a car fails to meet their sometimes inflated expectations. But very few complaints about a best-selling model tells me there's been nothing much to complain about.
So the end figure is a fair representation of how reliable that particular model has been.
2011-2015 sales figures:
Ford Fiesta 591,194
Vauxhall Corsa 425,320
Ford Focus 421,253
Volkswagen Golf 337,629
Nissan Qashqai 246,015
Volkswagen Polo 233,406
Vauxhall Astra 306,060
Audi A3 209,878 (3 years extrapolated to 5)
BMW MINI (all) 216,373
BMW 3-Series 209,135 (4 years extrapolated)