Honest John's Motoring Agony Column 15-06-2019 Part 1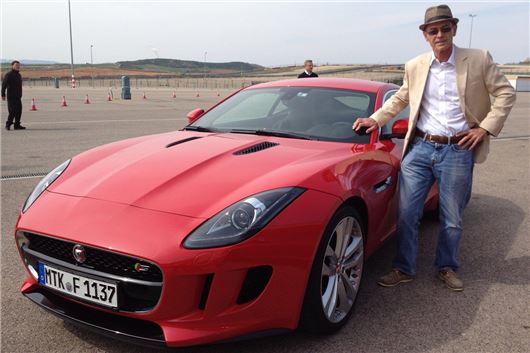 Published 13 June 2019
This week's agonising enquiries entail brake pipes, easy-passes, charging hybrids, quieter tyres and in part 2: speed traps, latest Discoverys, commuter cars, leasing v/s buying and much more.
As usual, emails to Honest John should be addressed to: letters@honestjohn.co.uk  Please try to keep them as short as possible.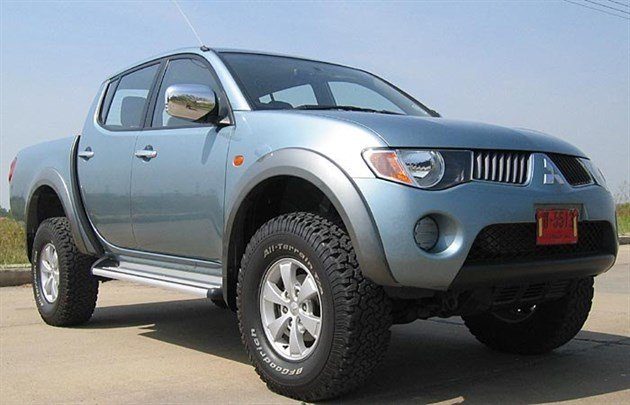 No coppers on the streets
I have owned a Mitsubishi L200 pick-up from new and it has been serviced as per the manufacturers schedules. While driving a couple of weeks ago I suffered complete brake failure while trying to stop at the end of a 70mph road at a roundabout. Luckily, I just managed to avoid an accident by using the handbrake while other cars swerved to avoid me. My local garage told me that the reason for the failure was the brake pipe had corroded and let fluid escape. The pipe is made from steel and is cheaper than copper that used to be used but will rust. It seems to me that a safety critical component such as a brake fluid pipe to be made of steel rather than copper on economy grounds is putting lives at risk to save a few pennies.
MB, via email
Except on very old cars, copper brake pipes are rare. Most are steel.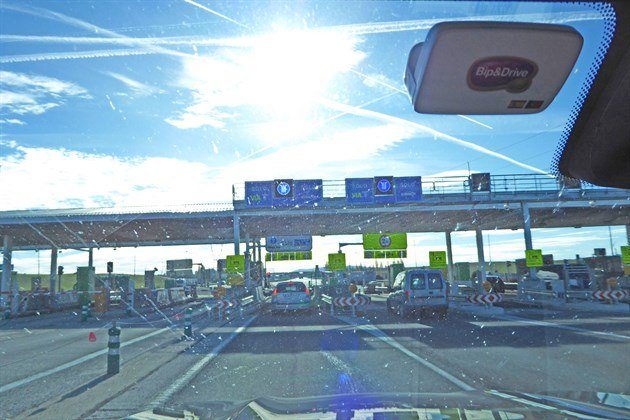 It tolls for thee 
I lived in Spain for several years until 2005 and was aware that one could belong to a scheme which provided easy passage on  autopistas without queuing for tickets or physically paying. I believe this entailed placing a device in the windscreen that was recognised by an automatic 'reader' when passing a toll booth. My wife and I intend taking our UK right-hand drive car to Spain this summer and expect to make extensive use of the (toll) autopista system. This means that, as front seat passenger my wife will be responsible for taking the taking the entry tickets and also for presenting them and paying exit fees at exit points. As she has severe mobility problems I foresee likely problems and possible embarrassing delays. Is it possible to obtain an access card in the UK prior to departure, and if so what is the procedure?
DP, via email
The people that did the Easypasses for France and for Spain have now combined them: See: https://www.bipandgo.com/en/ However, it is possible to drive right through Spain from Malaga to the French border using toll-free autovias and other toll-free roads. I've done it several times.
Flatbattery gets you nowhere
I was interested to read that 12v batteries in hybrid cars are more likely to go flat than in a non-hybrid. What sort of distances and how often should a hybrid be used to avoid the battery going down? And  Is a hybrid still more likely to need a battery sooner than a normal hybrid vehicle even if the latter is used regularly?
AB, via email
A self-charging hybrid has two batteries. Either a Lithium Ion or a Nickel metal hydride hybrid battery, and a 12-volt battery to start the combustion engine and run the other 12v components like a normal car. While the consequence of a depleted hybrid battery is limited EV range or no EV range at all, if the 12v battery goes flat the car will not go at all, so the car therefore has to be run regularly in order to re-charge both batteries.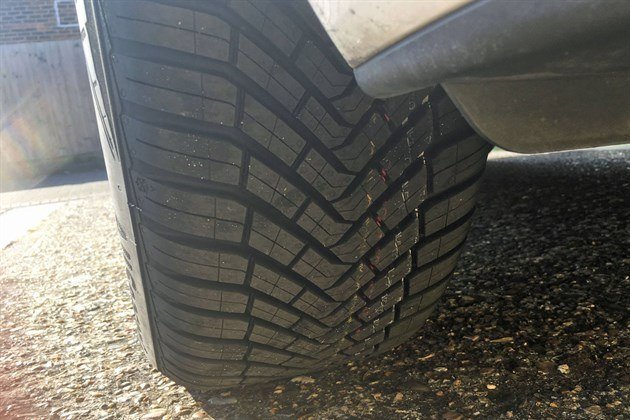 Roaring forties
I have a January 2018 VW Golf SV 1.4TSI 150 purchased in December 2018. It is fitted with Dunlop SportMax RT 225/45 R17 91W tyres, mileage now 9,000. There is unacceptable tyre noise and resonance, peaking at 30-40mph within the car on country roads with coarse aggregate, but it's very quiet on motorway type roads with fine aggregate. The tyre fitters are all very helpful. recommending tyres they are agents for and quoting db ratings, which does not help as they are for 'drive by' noise rather than noise within the car. I have found learned dissertations by postgraduates on the internet quoting complicated formulae to explain the problem, but no recommendations as to the most suitable tyres.

NE, via email
Sell the 17-inch wheels, switch to 16-inch wheels and fit either Michelin Cross Climate or Continental AllSeason Contact tyres size 205/55 R16. Noise levels from the wider, low profile tyres that you have increase considerably as the tyres wear, but you will get a more comfortable, quieter ride with better steering as well as all-weather benefits by fitting the recommended wheels and tyres.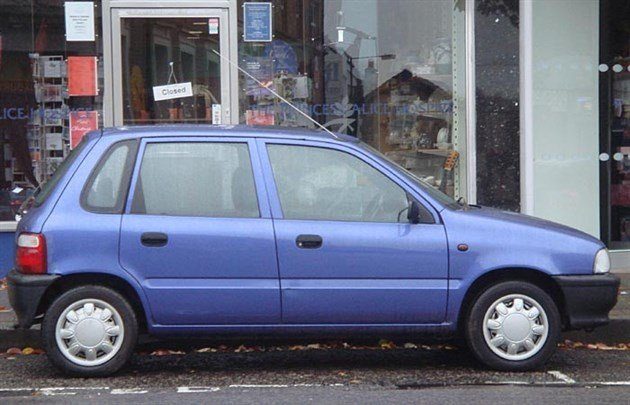 Alto eager
I am looking for a replacement for my very reliable five-door 15-year old Suzuki Alto. It is economical, ideal for running around Swansea, parking in narrow or short parking spaces, as well as for giving lifts on a regular basis. The only downside is that I would like more room in the boot for suitcases for when we go on longer journeys. Please can  you recommend a similarly sized small car with a larger boot space?

EG, via email
You won't get anything the same size with a greater luggage capacity because you can't get a quart into a pint pot. Similar size cars are the KIA Picanto, Hyundai i10, VW Up, SEAT Mii, Skoda Citigo, Toyota Aygo, Citroen C1, Peugeot 108, Smart ForFour. To get more loadspace, you need to go a size up, probably to an SUV such as the SEAT Arona or the new VW T-Cross: /road-tests/volkswagen/volkswagen-t-cross-2019-road-test/
Unjust returns?
I was recently involved in a collision, which resulted in my vehicle being written off. Everything was dealt with expeditiously by the insurance companies involved. The other driver's insurance company admitted full liability and offered me a settlement value, which I accepted. My policy entitled me to a hire car, which duly arrived. So far so good. As I have now to source a replacement car, I enquired of the insurers how long my hire car entitlement would last. I was informed (both by the insurer and their nominated hire car supplier) that the maximum period is seven days after receipt of the settlement payment. This means that I have to source, obtain, insure and tax a replacement vehicle within that limited time. My requests for an extension fell on deaf ears and all the parties involved closed ranks and said that "standard industry procedures" ruled out any extension. In addition, my request for a delay in payment of the settlement to increase the effective time available was rejected out of hand. I believe your readers should be aware that, in the event of a write-off, this time limit will apply. The only remedy would appear to be NOT to accept immediate payment of the agreed settlement or to insist on a cheque by post, rather than a bank transfer, to obtain a degree of extra time. The policy holder's interests, even when not responsible for the claim, are of no importance to the insurers.
RW, Shepley
As they told you, that is entirely normal. The credit hire car you are in costs the insurer an enormous amount of money, so naturally they want the claim settled and the credit hire car returned as soon as possible. If you desperately need a car to look for a replacement, you can hire a modest one yourself.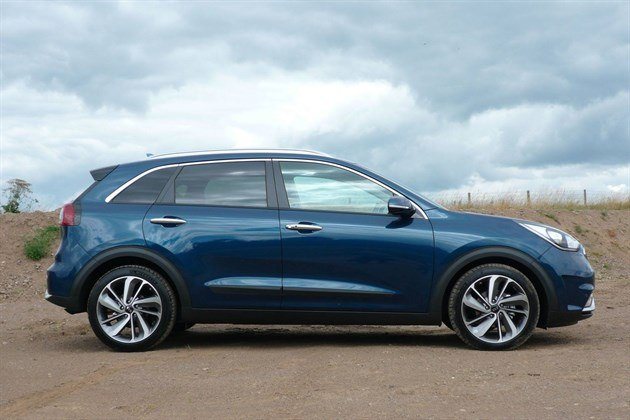 PH factor 
Being retired and mostly undertaking only short journeys, my wife and I decided to change our two diesel vehicles for one petrol vehicle. I was offered a KIA Niro 3 PHEV demonstrator with 8 miles at a £7,500 or approximately 25% discount on the new price. When asked why the large discount, the salesman indicated there was little interest in the car and they wished to move it on. While not fully understanding the advantages of a PHEV, I was happy to purchase it and we have now covered some 3,500 miles at an average of approximately 100 mpg. Our electricity consumption has increased, but the additional cost appears to be 50% of that of the petrol saved. I am very impressed with the build quality and performance of the car. However, there are two issues you may be able to answer: If the car is locked with the fob with someone inside, they are unable to exit without crawling into the boot and releasing the emergency catch for the boot lid. The only other action is to draw attention by blowing the horn. This situation occurred recently with my wife who is very claustrophobic and caused her great distress. The dealer seems unable to provide a solution and KIA keeps referring me to him. The manual explains that it is dangerous to lock children in the car without adequate ventilation when the weather is hot. However, this arrangement seems unsafe and there should be a quick means of escape. Also, the battery indicator gives a fully charged range of 34 miles. My average range achieved with careful driving is around 24 miles. While this is enough to meet most of my regular usage, why is it so much lower than indicated? These batteries are probably good for around 1,000 charge cycles and the battery is covered by the KIA 7-year warranty. However, this reduction in performance seems excessive. I would appreciate your comments
MW, Much Wenlock
To solve the first problem you leave the fob in the car in the possession of the person in the car. Regarding the second, PHEV ranges are in ideal conditions with a new battery and a full charge. Conditions are rarely ideal. Same for all other PHEVs. A colleague recently had a Jaguar i-Pace full EV on test during some particularly cold days last winter. It arrived on a truck "fully charged". But, using the heater, defroster, etc., the range dropped from 260 miles to 92 miles.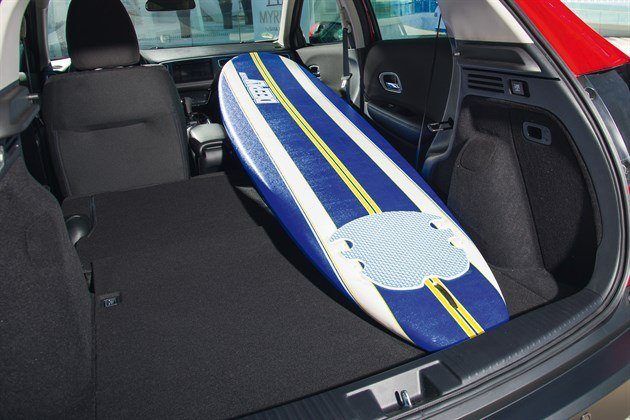 Practical makes perfect
We have owned a Skoda Yeti for about 4 years and find it an excellent vehicle for our purposes. Good capacity for two adults and two dogs travelling in Europe. Reliable, speedy, comfortable and economical. A car you step up into rather than flop down into. Skoda has now stopped producing them. What would you advise us to look at to replace it with in the next year or so?
DM, via email
The standard replacement is the Skoda Karoq that, in certain trim levels has a removable rear seat (like the Yeti). /road-tests/skoda/skoda-karoq-suv-15-tsi-petrol-2017-road-test/ You should probably also look at a Honda HR-V Sport with its low floor, Tardis-like interior and new, more powerful turbo petrol engine: /road-tests/honda/honda-hr-v-sport-2019-road-test/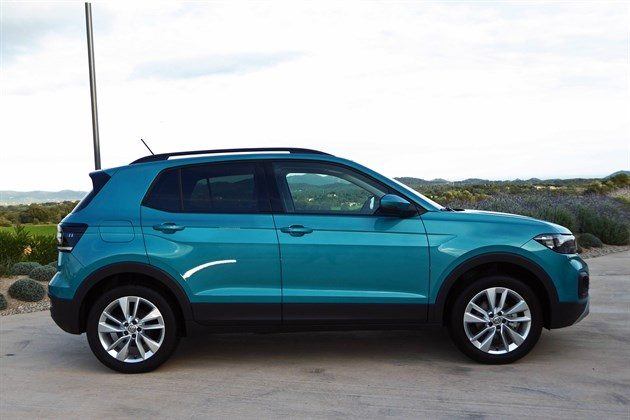 Upwardly mobile
I am 91 years old and am now living alone. I drive a 2014 Volkswagen Touran Diesel that has a particle filter problem, due, as you say, to too many short journeys. I no longer tow a caravan, so need a smaller car but with a similar high driving position and hopefully the accessories that I am used to enjoying, including hands-free telephone; air-con; reversing camera; sat-nav; and speed limiter. Can you suggest which manufacturers and models would best meet my needs, please?
DM, Andover
Volkswagen now does one for you: the small but high-seated T-Cross: /road-tests/volkswagen/volkswagen-t-cross-2019-road-test/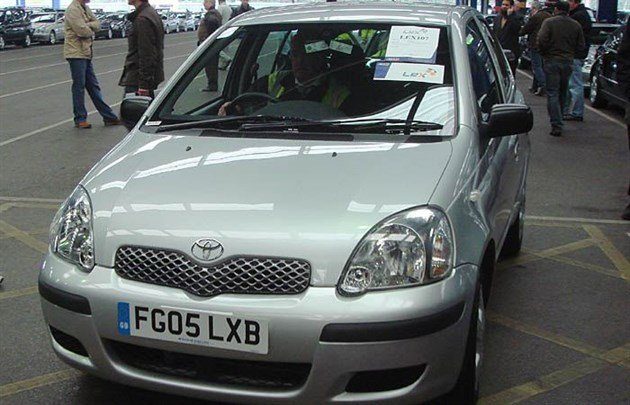 Banging on 
The advice given to PB regarding the trade-off between financing a car on a PCP and running an old banger seems a little harsh. There may be reasons why cheap is necessary. I run several cars for my family, including a new car for my Father-in-Law aged 88, and two cars for my wife and student daughter, both with disabilities. By the time I have run this past finance, insurance, road tax, etc. there is little left in the kitty and I have to run an old banger to get to work. Therefore I would welcome an article on which old cars would be a good bet for people in my position in a rural area with little public transport.

MR, Bruton
Sorry, you won't get it from me. I grew up in the 1960s when anything more than a few years old was unreliable. Certainly not reliable enough to take on long journeys without a full took kit and some spare parts. Useless for reliably getting to work 20 miles in the winter if your job depended on you getting there in time. So, unless the car isn't essential, I don't recommend old cars and certainly don't want to get myself entangled in endless 'practical motoring' type enquiries that take up far too much time and generate no revenue. That said, if you've got £1,000 to spend your best bet is probably a 1999-2004 Toyota Yaris, assuming you can find a good one that isn't rusted out: /carbycar/toyota/yaris-1999/good/
Situation in reverse
I recently bought a 2011/61 KIA Venga for my daughter from a KIA dealer. On getting it home I realised that the rear reverse sensors were not working. Having been assured that I could bring it back if anything was wrong, I rang the dealer to be told that his workshops were fully booked for three weeks. He sells a lot of second-hand cars and I felt that he should keep back a bit of time for the inevitable returns. When I complained, he did it more quickly, but what do you think is a reasonable time to wait in a situation like this? Was I being unreasonable? I know that there are considerable cost pressures on dealers for example.
MR, Bruton
3 weeks is not that bad for a non-essential repair. Depends if it was a surly 3 weeks or a "sorry 3 weeks". But if it got done, okay.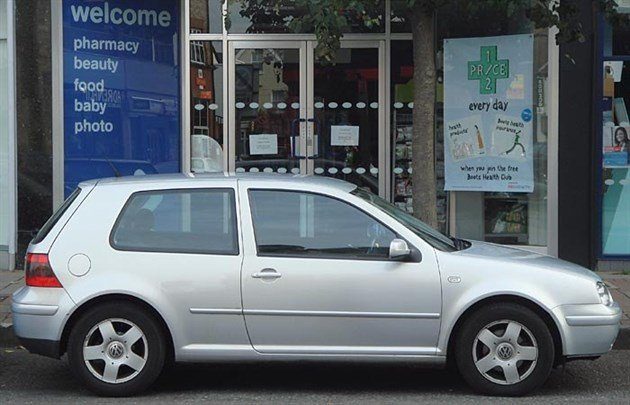 No change there, then
I have a 2005 VW Golf 1.6 with an automatic gearbox that has done over 90,000miles. I am having troubles with clutch slip and a VW specialist told me that the gearbox oil was in a shocking state and looked as though it had never been changed, although the car has been regularly serviced. He changed the gearbox oil and filter, but it has made little difference to the car's performance. He says I need an automatic gearbox specialist to look at it to see if it can be repaired, or possibly get a reconditioned replacement gearbox. Can you recommend such a person near me please? 
DJ, East Grinstead
A 2005 VW Golf 1.6FSI has a 6-speed torque converter 'Tiptronic' automatic transmission, not the DSG that requires 3 yearly oil changes. Nevertheless, if the ATF starts to discolour it needs to be changed. A member of http://www.fedauto.co.uk can help
Limiter limitations
I was caught by a mobile speed camera, first offence in 57 years of driving. I was 7mph over the limit going down a bank. I am not a fast or reckless driver, but surely with all the modern technology something could be fitted into the speed signs to flash up on the car's dashboard or better still make it impossible to exceed the limit, with an automatic governor tripping in. Though I suspect that perhaps the government would not want to do this with all the money it gets on from speeding fines. But it would free up the police to get on with the job of catching criminals. Your thoughts please. 

WT, Helmsley
Most cruise control systems also incorporate a speed limiter. Most satnavs show the limit in place either by GPS or by cameras in the car. And therein lies the problem. The cameras sometimes don't pick up the limit sign. GPS can be out of date (usually is at road works) and is not three dimensional. When ISA was trialled about 10 years ago a car could be doing 70mph on the motorway and would then brake sharply to 30mph because a 30mph restricted road crossed over the motorway. Extremely dangerous. So dangerous that the EC may have been conned by ISA manufacturers into thinking about re-introducing it. Have you ever heard of an EC Commissioner being held liable for imposing a Directive that made someone a fortune, yet that was actually found to kill people? Just one bridge incident as I described could be responsible for a multiple pile up and many deaths due to the 'Mexican Wave' effect it creates.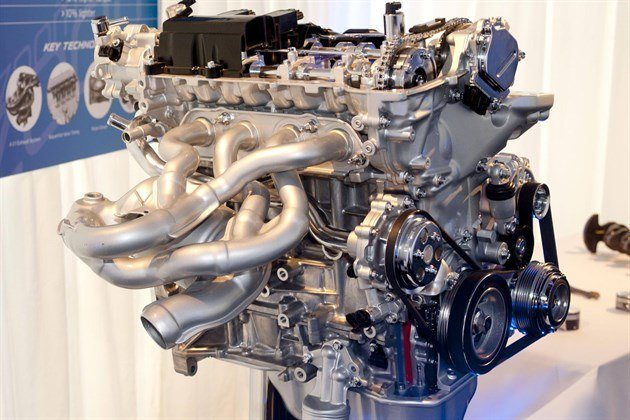 Cutting down on carbs
You recently printed a letter about carbon build-up on the inlet valves in a Mazda GDI Skyactiv petrol engine. This raises a few questions. Is it only on the Skyactiv version of the engine? (I own a 2010 2.0 petrol, so not Skyactiv.) One report on the Internet says that the Skyactiv has more of a scavenging effect and this is the cause of the problem. An Internet search indicates that high quality fuel would not help as in the GDI engine the fuel does not pass the inlet valves. My Mazda has only done 38k miles and runs like new, so at what mileage might these problems start to show and what are the signs?

DC, via email
Superfuel does help because, though with Direct Injection the fuel/air mixture does not enter the combustion chamber via the inlet valves, the higher RON gives a better burn that creates less carbon to get stuck on them.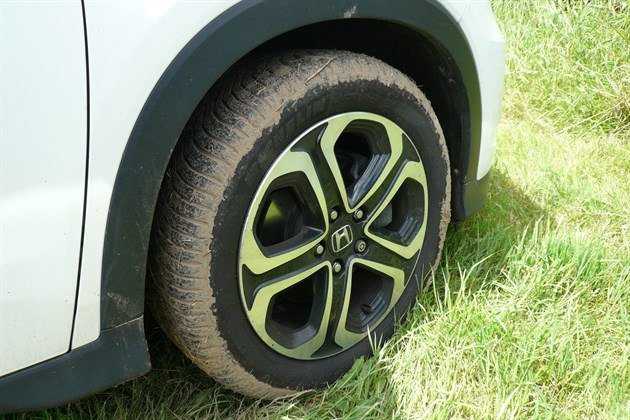 Seasonal variations
I'm no 'petrol head', but I know where my brake pedal is and how to put petrol in. Surely, the very idea of changing tyres for changing seasons is fantasy land here in the UK. We live in a moderate climate where severe weather occurs once in a blue moon and with global warming it will happen even less frequently. Can I suggest that 99% of us who are happy with manufacturer standard issue rubbers have proved the point beyond argument.
TW, Southwell
If you don't mind being prevented from making some journeys in the winter you have no problem. Just leave your car in the garage and stay at home. But if you are sensibly open-minded, then the excellent compromise solution is a set of all-weather tyres such as Michelin Cross Climate, Continental AllSeason Contact, Goodyear Vector 3 Seasons, Pirelli Scorpion Verde, Bridgestone Weather Control, Nokian Weatherproof, etc. You will be surprised to find that these all provide a more compliant and comfortable ride, better steering feel and run more quietly than most summer tyres.
Dying wish
I am 72, and have always paid for and owned my cars. My wife does not drive. I am thinking of buying a new car on a PCP, using my current car as a deposit. If I die or am otherwise prevented from driving before the end of the contract period could my wife hand back the car without penalty. This would seem easier for her than trying to sell our own car privately. Would she get any cash back?
RF, via email 
That would depend entirely on the terms of the PCP and you also need to read: https://www.gov.uk/tell-dvla-about-bereavement/selling-the-vehicle / But remember, you are not even old yet. My mum is 95 and still drives very well.
Click to Honest John's Motoring Agony Column 15-06-2019 Part 2
Comments
Author

Honest John
Latest