Honest John's Motoring Agony Column 27-04-2019 Part 1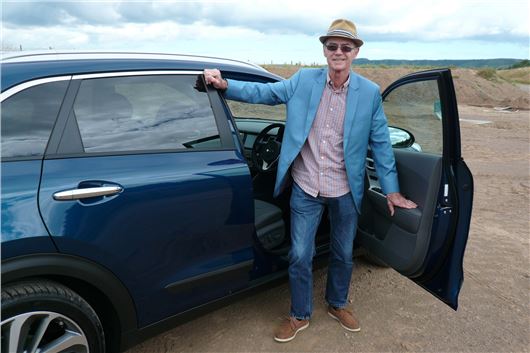 Published 26 April 2019
Answers about city cars, hybrid SUVs, warranty weasels, automatic oil changes, snagging seatbelts, and, in Part 2: city brakes, thief-proofing, iced wipers, ECO SUVs, luxury for less and significantly more.
As usual, emails to Honest John should be addressed to: letters@honestjohn.co.uk  Please try to keep them as short as possible. (The Telegraph will not print long ones.)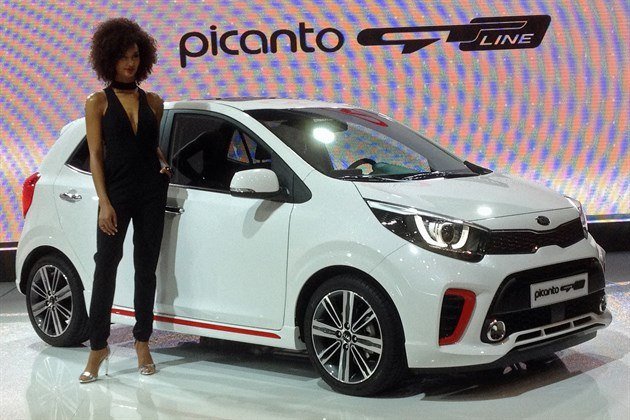 Citizen came
I own a BMW 435D xDrive GranCoupe MSport, which I bought new just over four years ago. I love this car dearly. However, I will soon be moving to live in the centre of a city and will be doing far less driving. I would like to get a smaller car but I will miss the powerful performance and comfort of this car. I will be living in an apartment where parking is in a basement car park on ramps thus it is not possible to plug in one of the new types of car. What would you recommend as a small but nippy car that maintains the performance and comfort of my present car?
SR, via email
Maybe a KIA Picanto 1.0T-GDI. That's very small and easy to park, but huge fun to drive. Others recommend the VW Up GTI (we don't). Considerably quicker, but bigger, a Ford Fiesta ST. Compromise, maybe a Suzuki Swift Sport or a Honda Jazz Sport.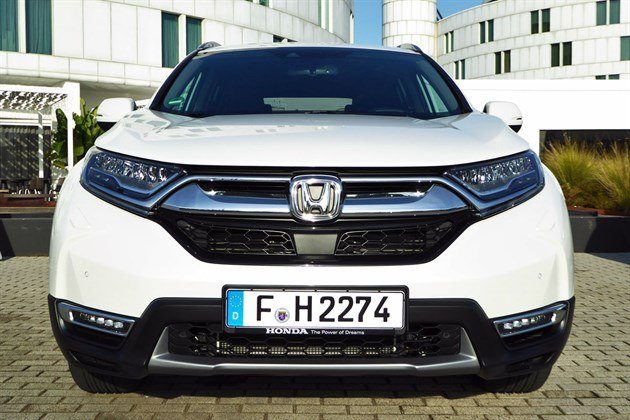 Deciding factor
I have spent a lot of time trying out various cars of quality which are available and I have come up with a short list of three. The criteria are quality, reliability, economical to run. And hopefully under the dreaded £40k where high annual VED comes into the equation (now £455-£465pa). Firstly, the new hybrid Honda CR-V. It's quiet, lacking a bit of zip, interior is disappointing. But under £40k. Second. Audi Q5. Good all round. Looks good inside and out, but over £40k. Good safety features and heavy at 1,870 kilos. Petrol option not yet available. BMW X3. Bigger than my current car. Looks good. The two litre option seems best. But even the basic car is over £40k. Everything is extra on a BMW. The drivers view is brilliant. So which one would you go for? It is a company car so emissions have to be considered. Petrol options are far worse on emissions which pushes up the BIK issue on a company car. Mad. I keep my cars for 3 to 4 years and drive around 15,000 to 17,000 miles a year. 

RA, Penarth
The Honda CR-V hybrid. tested here: /road-tests/honda/honda-cr-v-hybrid-2019-road-test/ No question.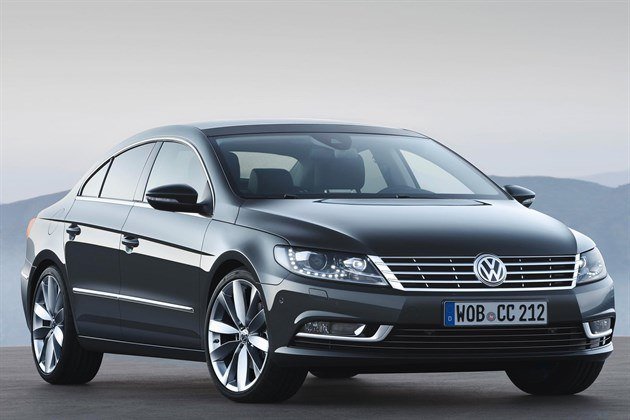 Unwarranted claim
I have a 2013  VW CC GT with the BMT TDI 140 diesel engine, 44k miles and full service history, owned from new. In December last year, following an engine warning light, VW found fault with Glow Plugs 1 and 2 and recommended replacing, plus Throttle Body and EGR pipes recommended removing and cleaning. Total cost £342.47. Despite having a Luxury Care warranty policy with Warranty Direct, the highest level of cover they offer, they would not pay for the pipe cleaning. (VW says its extended warranty would have paid for pipe removal and cleaning.) Total cost to me for pipe cleaning £292.19 after receipt of payment from Warranty Direct for the glow plugs less my policy excess of £50. My two previous diesels each covered 70k miles plus without either of these problems, and I always use the super grade of diesel fuel. Are the problems a result of having my engine altered by VW following the NOx emission issues? Anyone considering an extended warranty should read the policy with care. Your comments will be appreciated.
KB, Wiltshire
Unlikely to be consequential of the NOx emissions fix. It is typical that aftermarket warranties only cover mechanical failure, not cleaning something to solve a problem. 44k miles in a 2013 implies about 7,500 miles a year and that isn't really enough to keep a diesel running at its peak, especially if the engine does not regularly run at 2,000rpm or more.
Self help
Your advice that the automatic gearbox on a 2015 Skoda Superb 2.0TDI was designed so that the oil could be changed by a competent DIY mechanic amazes me as it is basically a VW. On my wife's 2013 Corolla there are two clips to allow the air filter to be changed. Yet on my daughter's 2013 VW Polo the airbox must be wrestled from on top of the engine and there are then 13 screws that must be undone to access the air filter. Of course, on my first car, a 1967 Mini, there was one wing nut on the air filter. It seems that manufacturers do their best to discourage DIY mechanics. I cannot get any information on my Mazda 3 (which is basically a Ford Focus). It was a real struggle to change the spark plugs because I couldn't work out how to completely remove the airbox and had to work with it still attached at one end; luckily they are iridium plugs so only need changing at 75,000 miles.
RJ, via email 
Please take a look at the You Tube videos that show that the routine replacement of the DQ250 DSG fluid is a job that can be carried out by any competent DIY mechanic.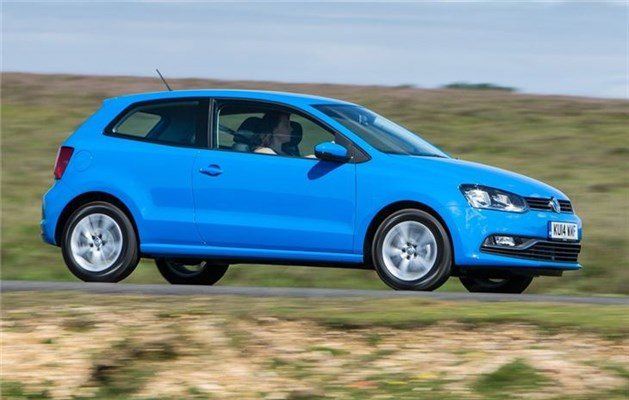 Letters fray
I have had a 4-year old VW Polo Bluemotion from new. The driver's seatbelt locks once it has retracted into its housing and can take hours to unlock. Once it has unlocked, it works as normal on braking. The last time this happened, I almost had to stay overnight at my son's as neither of us could unlock it and I did not dare drive home without using the seat belt. I now use a bulldog clip to prevent it retracting into its housing once I have unbelted. I am awaiting a quote for replacement of the whole unit from the VW dealer. My independent local garage has quoted around £285. Is this a recurring problem with Polos or am I just unlucky? I have never heard of this happening before now and I have been told it will not pass its MoT at the end of the year, as the belt is beginning to fray. My local garage has tried to source a second-hand unit, but without success.

AL, Scottish Borders
This is the place to fix it for you: https://www.quickfitsbs.com/ Quite a long way but maybe they can despatch a kit to your local garage.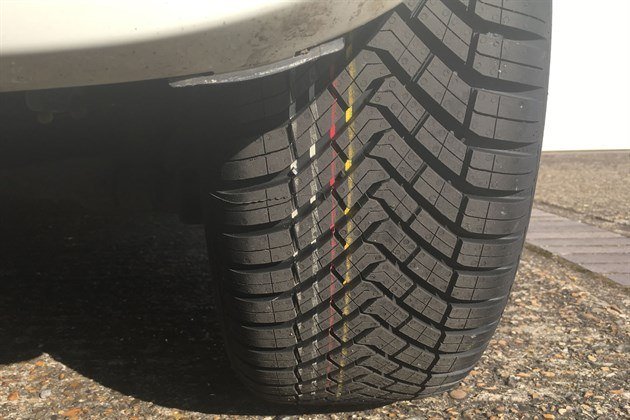 Cold comfort
I fitted 'Winter Tyres' 6-7 years ago for icy conditions after reading your recommendation of them. I remember my wife being sceptical about their cost v/s performance at the time. (I required a set of steel rims.) Today, following wide ranging use, she is a huge fan of them, as am I. Should the UK (government) promote their fitting in the winter, to include commercial traffic? These tyres offer a huge safety benefit; better in my view than some of the electronic systems that are promoted. 4WD of course offers good straight line traction, but folk ignore their poor lateral control with their high centre of gravity in icy conditions on ordinary tyres.
JL, Lodsworth
The problem with the UK is that most of it only gets really bad winter weather for a couple of months a year. That's why the country is relatively 'unprepared' for it. However, no reason not to keep putting out the 'all weather' tyres message. They work as well as cold weather tyres in winter, can be left on the car all year round and offer the added benefit of a more compliant ride: Michelin Cross Climate. Continental AllSeason Contact, Goodyear Vector 4-Seasons, Nokian Weatherproof, etc.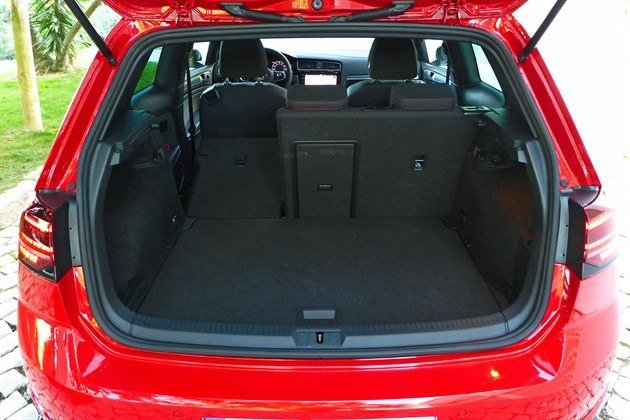 Golf for golf?
Can you advise on the smallest hatch type cars that can accommodate a golf bag and clubs across the rear boot space (minimum 1,250mm width)? I presently have a 2014 Ford Kuga with, which I am very pleased and in which the bag/clubs do fit, but would now like to consider something smaller, if possible, preferably diesel, and definitely automatic. Any ideas?
RB, via email
All our recent road tests from Golf VII onwards should give load length, load width between arches, and load width behind the arches, which is the specific place for Golf bags. (In a Golf VII it's 1,290mm.) The car will be standard hatchback size (pretty much the same footprint as a Kuga), but lower of course. See http://www.honestjohn.co.uk/road-tests/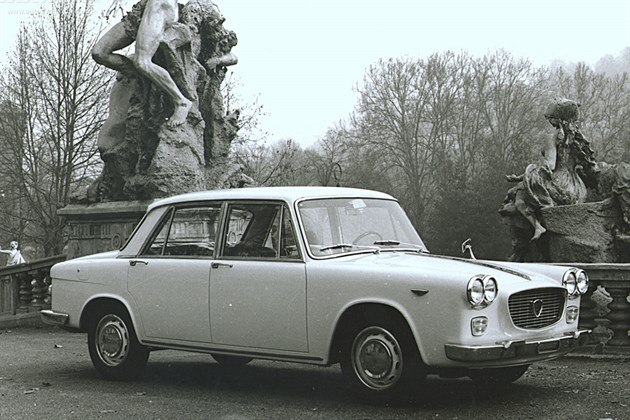 Flavia of the month
We have a Lancia, we think a Flavia, that has been in our garage for many years. We can't seem to lay our hands on the log book and were wondering if we could get the make model and year of manufacture from just the number plate. Also, we would like to know if this is a rare car or not? It was well looked after and the engine started not that long ago, but it has not been on the road for many years now. Any advice gratefully received.  
MB, via email
I checked with DVLA and got this: <<Vehicle details could not be found as it has not been possible to locate the vehicle details. Your enquiry cannot proceed and has been cancelled. If you want to check the vehicle record held by DVLA, please contact vehicle enquiries: Phone: 0300 790 6802. An advisor will be able to assist you 8.00am - 7.00pm Monday to Friday and 8.00am - 2.00pm on Saturday.>> The car is a 1961 - 1968 Lancia Flavia saloon or coupe. 7477 PG is a registration issued in Surrey. Yes, a rare car. If it's rot free with a good interior and a running engine it could make £5,000 - £10,000 at a classic car auction. Once you've got a bit more about it established from the DVLA, get in touch with Historics Auctions (http://www.historics.co.uk / enail auctions@historics.co.uk / tel: 01753639170.) The reason for  having to contact DVLA might be that someone transferred the registration to another car. More on Flavias here: https://classics.honestjohn.co.uk/reviews/lancia/flavia-berlina/  and here: https://classics.honestjohn.co.uk/reviews/lancia/flavia-coupe/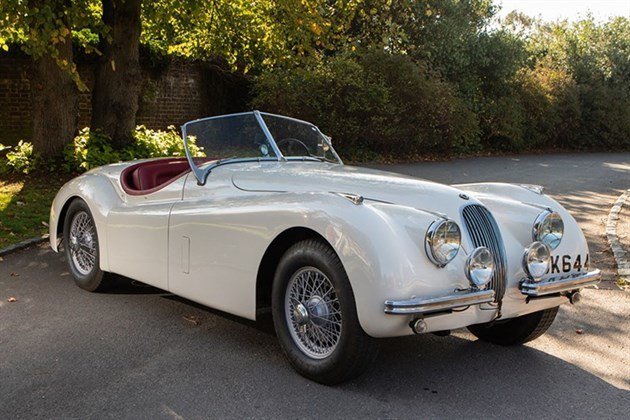 Barcelona books
My husband died a few months ago and amongst a lot of paperwork I have service manuals, etc. (well used and not in best condition) for two cars that he owned in the late fifties/early sixties, They were a Jaguar XK140 fixed head coupe TDK 791 (I have painting of this one); a Jaguar XK120 drop-head coupe HWR 467 ( I have photograph of it); plus an MGB workshop manual. He had an MGB (which he drove at Brands Hatch in a club meeting: his photograph is in Autosport dated 23rd April 1965. He then had two MGB GTs, followed by various Audi models and for the last 20 years he drove BMWs. I'm wondering whether there's anyone or a club that would like these? It seems a shame to just leave them in a drawer and I certainly wouldn't bin them. Any suggestions/ideas would be welcomed.
MB, via email
For the Jaguar manuals, the Jaguar Driver's Club: http://www.jaguardriver.co.uk/html/ For the MGB manual the MG Car Club: https://www.mgcc.co.uk/ or the MG Owners Club: https://www.mgownersclub.co.uk/
Pain of change
I have a Mercedes Benz 200 Sport Saloon with a Premium Plus  package. It also has a panoramic roof. This is the fourth Mercedes 180 or 200 that I have had, exchanging it every third year, through Mercedes Agility Personal Contract finance. As with most things, the price has increased quite a lot year on year since we first started buying these cars, and we find the service charges very expensive, with any request not on the service schedule having to be re-booked and treated as a separate job (for instance, "could you check the tracking for me please.") We are in our seventies, and find the thought of spending hours trawling car showrooms and going through vehicle specifications a daunting prospect, (especially as my husband is not really interested in cars). It is so easy to keep going with the same, but we feel we ought to check other makes out before our three years is up in March. Can you advise us please on other makes of cars with a similar specification?

JB, via email
It's not so much that the price has gone up. It's more that the £ has gone down. It's now worth 30% less than 10 years ago. This also means that if the "value" of a house has gone up 30% in Sterling, its true value has stayed pretty much the same. (Against some Far Eastern currencies Sterling is worth 60% less than it was 10 years ago.) I would avoid panoramic roofs entirely because if anything drops on them, they break and if they also open they can become leak prone. For tip top reliability you can't beat a Lexus and many of them now have more environmentally friendly self-charging hybrid drivetrains. For example the new ES300h: /road-tests/lexus/lexus-es-300h-2019-road-test/ Or the new Toyota Camry hybrid: /carbycar/toyota/camry-2019/ Or you could go for an ultra-reliable KIA with a 7 year warranty and a service package, for example a KIA Niro: /road-tests/kia/kia-niro-2016-road-test/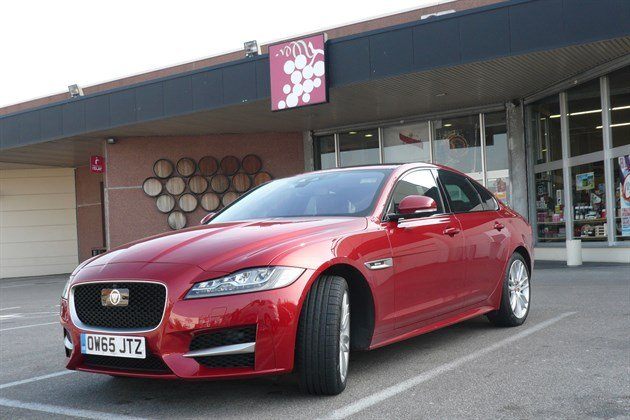 Dishonourable discharge
I have a Jaguar XF Portfolio 2.0d 240PS AWD, first registered November 2017. In the last two weeks, a 'battery low, start engine' warning light has come on. Taking the car for a run has evidently put some charge back into the battery, but I will need to get the car looked at by a garage. In the meantime, I was considering putting the battery on charge with an independent charger, but the handbook gives no assistance on battery charging or battery removal, only referring to it requiring dealer intervention. I am assuming there is some unstated link to sensitive electronics but what are the reasons why I could not charge in situ or remove/replace the battery?

KW, via email
Assuming the battery capacity is not depleted you should be able to use an Accumate, CTEK or Ring 'battery conditioning float charger' to bring the battery back up to a full charge. See: https://accumate.co.uk/accumate.htm /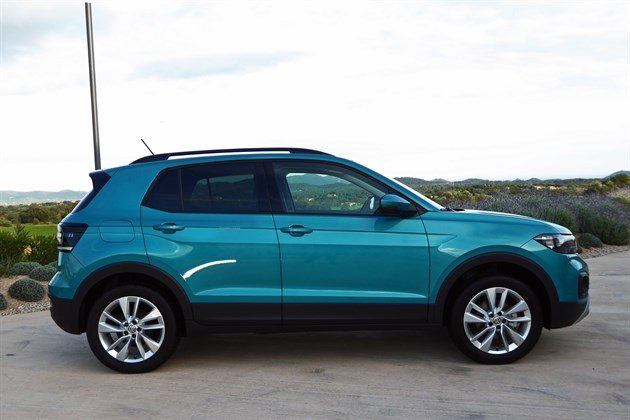 Raising the stakes
I am aged 80, still enjoy driving and have a clean license. I am thinking of trading in my 3-year old VW Golf Match TSI 125 for a new VW T-Roc Design, mainly because of the apparent easy entrance (thinking of possible stiffness as I get older). Also, my husband no longer drives and has Parkinson's, so there is the possibility of him using a wheelchair in the future. I believe the T-Roc has very good load space in the back. I would value your opinion on this.
AF, via email
The VW T-Roc is a nice looking SUV, but I've got a better idea. The new VW T-Cross. It's small and tall with height adjustable driver and passenger seats and expandable loadspace. See: /road-tests/volkswagen/volkswagen-t-cross-2019-road-test/
Lost and found
Can Autotrader help in purchasing a replacement for my Hyundai i10 that was written off? The insurer offered £3,700. Do you have any tips for me that I could use when buying please?  As I mentioned I have no idea about buying cars and need a reputable/honest trader.
GB, via email
I found 16 Hyundai i10s between £3,000 and £4,500, most automatic: https://www.autotrader.co.uk/car-search?search-target=usedcars&radius=&make=HYUNDAI&model=I10&price-from=3000&price-to=4500&year-from=&maximum-mileage=&fuel-consumption=&annual-tax-cars=&colour=&keywords=&transmission=Automatic&co2-emissions-cars=&insuranceGroup=&seller-type=&postcode=kt138qh  If you buy from a dealer, the law covers you fairly comprehensively.
Obscure fobject of desire 
My father has a much loved 1999 Suzuki Vitara soft top jeep JX 4U, which he bought in 2010, and it is in great running order. It has 'Selca' security fobs, which you have to activate in order to start the car. The larger one has failed and if we search online, we cannot find anything other than replacement keys, which is not what we require. We would be grateful if any of your team know if this was a later add-on security system and how we might go about finding a replacement, especially since he couldn't restart the vehicle for some time at the petrol station last week. Perhaps also we can ask a local mechanic to deactivate the whole thing rather than find a new one? If we can simply access and use the car with the keys that that would be sufficient. We live on a farm in rural Mid Wales and the vehicle can be locked up in an agricultural shed at night. Any light you can throw on the subject would be greatly appreciated.
RAJ, via email
First thing, I suggest you take the keys to Timpsons to see if they have ever seen anything like them before and if they can replicate the one that still works. No joy there, get onto the maker directly, which is: http://abacuscaralarms.co.uk/bikes/remote_fobs/selca-fobs.html
Click to Honest John's Motoring Agony Column 27-04-2019 Part 2
Comments
Author

Honest John
Latest