Honest John's Motoring Agony Column 26-01-2019 Part 1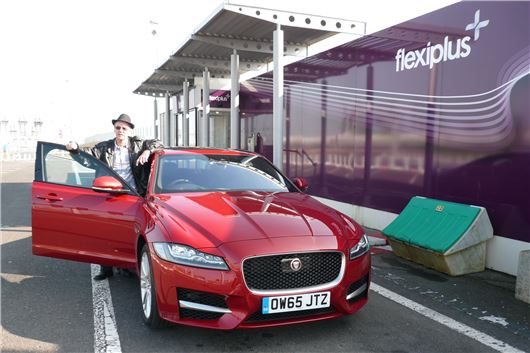 Published 23 January 2019
This weekend's emissives luxuriate in leather, refuse to change gear, seek some sun and, in Part 2, practicality takes over and we have an upset about oil-change intervals. 
As usual, emails to Honest John should be addressed to: letters@honestjohn.co.uk  Please try to keep them as short as possible.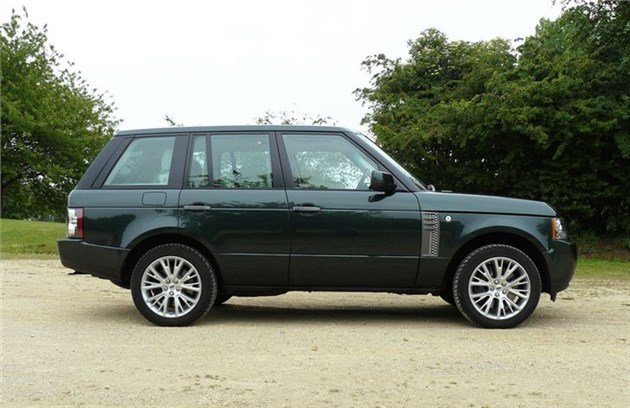 Making rearangements 
I am looking to replace my 2003 Range Rover Vogue 4.4 litre petrol with 95,600 miles as it is starting to need expensive repairs, but what a superb machine it has been. My requirements are: high driving position, torque converter automatic gearbox, petrol engine, light interior, large loading space, no low-profile tyres. Good comfortable, preferably leather seats. I find that the high driving position reduces being blinded by cars with excessively bright and badly aligned headlights. I cannot afford a new Range Rover so my limit is about £34,000. Many makes are not suitable as they only offer black interiors or have inferior auto gearboxes. I know I will not find anything to compare with the RR comfort and speed. I have driven over a million miles with torque converters and never had any faults, starting with my first auto, a 3-litre mk1 Granada, 3 x Rover SD1, 2 x Rover 620, 3 x XJ6, XJ8, 2 x Range Rover, MK1 and Mk3 Discovery and Jag. XF. (Three years ago we followed your advice an purchased a Mazda 2 for my wife. Yes, it had a torque converter gearbox, petrol engine and thick tyres but we had to choose the top of the range sport in order to get a cream leather interior. It been excellent and averages 42 mpg on mostly short journeys. Only one minor fault when new: driver's window leaked, but this was quickly corrected.) I have been driving without accidents apart from a few minor scrapes for 62 years and have also owned many vintage and classic cars.
CD, via email
I found a couple of 2014 BMW X5 xDrive50i M Sport 4.4V8s on Autotrader, but just two in the whole country. The problem is finding big petrol V8s from a period when nearly everything was diesel. Another possibility is a previous to current model Lexus RX450h.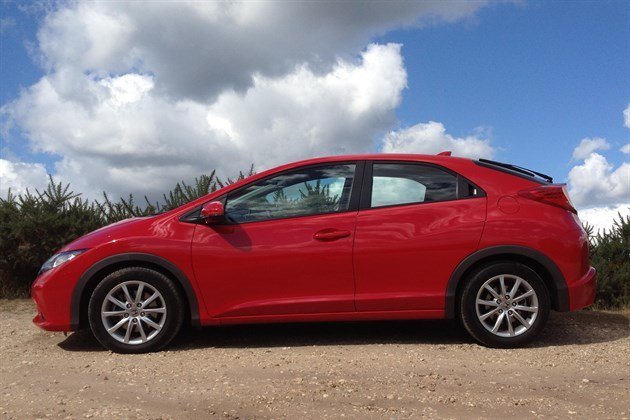 Hondarable mention 
I am looking to change my wife's car, a Hyundai i30 petrol manual that has given very excellent service and has only 37,000 miles. She wants an automatic with bells, whistles, reversing camera, etc. It's got to be good to drive with a bit of poke and economical. Mainly short runs, but the occasional longer journey. I have a budget of £10,000. I have been browsing the ads and am interested in the following: Late Honda Civic last model; Late Hyundai i30 last model; Late Vauxhall Astra last model; Late Mazda 3; Toyota Auris Hybrid. I've heard of problems with the Powershift of the Ford Focus. Could probably up the budget its according what I get for the Hyundai. Can you please help.
AR, London
Go for a Civic 1.8iVTEC 5-speed auto or a Mazda 3 2.0 6-speed auto.
Preaching to the convertible 
I'm looking to buy a used, decent-sized, four-seater convertible and have my eye on the 4-Series BMW and the Audi A5. There is such a range of engines and options that I'm totally perplexed. I don't even know if I want a diesel or petrol. I want to spend around £25,000, and will be doing around 15,000 miles a year of mixed motoring. I will also be looking to keep this car for some years to come. Any advice or guidance would be very welcome; as a qualified mechanical engineer I'm somewhat embarrassed to say I'm now shortlisting them by the nicest colours.
AM, Stratford upon Avon
I'd go for a 4 Series with its solid opening top rather than a ragtop A5. For 15k miles a year you could just about justify a diesel, but a 4-cylinder 428i or 430i is nicer to drive. More: /carbycar/bmw/4-series-f33-convertible-2014/history/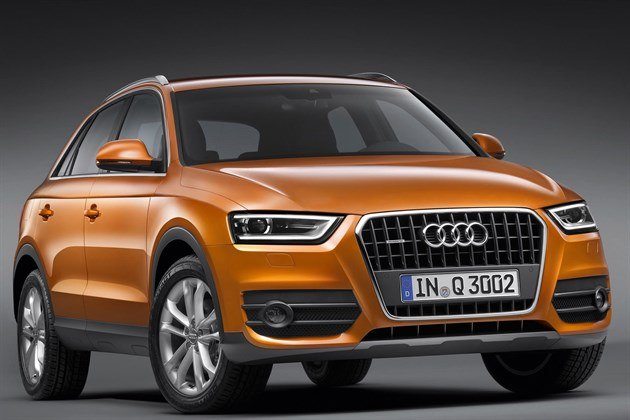 Q jumping
I have finally purchased a 2015 Audi Q3 2.0 SE with 28,000 miles and so-called FSH. On checking its history: last service at about 17,000 miles and next one due in 8,000mls or 300 days. I'm old school and, like you, think this is a bit absurd. As I intend to keep the car and do about 4k-5k miles a year, would you think it sensible to get the oil changed and, as the gearbox is 38,000, do that as well? Another now apparent snag is that it has 18" Goodyear Eagle F1 tyres fitted that give a surprisingly good ride. They are about half worn meaning no sipes but good longitudinal tread. I'm finding they rumble at low speeds on certain tarmac and rougher surfaces are very critical to this. Thinking a good All Seasons tyre would benefit the situation. I'm sure it's not wheel bearings. Which make would you recommend for this car to improve the noise problem. 
AS, via email
Essential to have the engine oil and filter changed early and the transmission is at the limit of needing a fluid and filter change. Wide, low profile tyres do rumble when they get more than half worn. All Season tyres are less effective in wide, low profile sizes than in narrower, deeper profile sizes. But you can get Michelin Cross Climates in 235/50 R18 101V XL. That's what I'd do.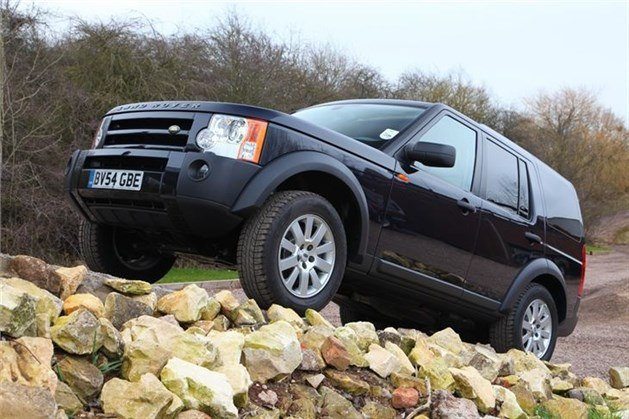 Roving report
Our son bought a 2005 Land Rover Discovery on 9 August this year. It has completed 84,000 miles from new and has service history. On 8th November the gearbox developed a fault that prevented the clutch pedal returning to its normal position, thus making it impossible to change gear. Our son has only done between 1,000 and 1,500 miles since he bought the car. The dealer he bought the car from recovered and examined it. It appears that a cylinder in the gear box has exploded and needs replacing at a cost of £300. There is a 6-month warranty on the vehicle, but initially the garage said that the warranty would not cover this as it is basically a clutch problem. I took the stance that as it is less than six months since our son bought the car, then in law it is considered that the defect was present when the car was bought three months ago. They resisted this argument by submitting that had the fault been present three months ago the car would not have driven, and the law had changed. They say that it is not up to them to prove that the fault was not there, the onus is on us to prove that it is. There may be cover under the warranty, this is being explored.  However your kind opinion would be appreciated

DR, via email
They are wrong. The Consumer Rights Act 2015 did not over-rule previous case law. For the first 6 months, the onus is on them to prove that the fault was not developing. Up to you whether you think it's worth making a Small Claim for £300-£400. See: /faq/consumer-rights/
Reluctant experience
I have a four-year old Skoda Superb and have had to have both rear reluctor rings replaced due to corrosion, under extended warranty, thankfully. I asked  Skoda UK if the replacement parts were identical to those used when the car was built. (I don't want to be regularly paying for replacements and some Internet research suggests the VW group use poor quality parts from the Far East). Skoda UK said I needed to talk to my local dealer about parts. I did,  and they couldn't answer the question. I believe this is a regular and costly problem for all involved. Are you familiar with the issue? What course of action do you recommend?
AM, via email
No other reports of this on the previous model Superb: /carbycar/skoda/superb-2008/good/ Plenty of poor quality rear brake discs on Skodas, for example: /carbycar/skoda/yeti-2009/good/ Plenty of other poor quality or otherwise cost-cut parts on VAG vehicles. Just read the goods and bads for any VAG model in http://www.honestjohn.co.uk/carbycar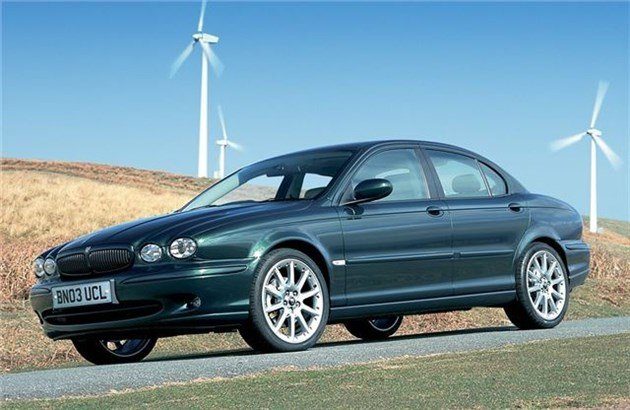 "One careful owner"
I purchased my Jaguar X-Type 2.5 petrol AWD new in June 2006. It's serviced regularly. I have clocked 91,000 miles and still has the original factory brake pads and linings. I admit I do the same journeys most weeks, so am aware of when to take my foot off the pedal when it comes to islands and junctions, etc., much to the annoyance of motorists behind me who seem to drive right in to the islands, etc. and slam on their brakes at the last moment. I have just recently returned from my annual visit to Scotland (Harris and Lewis) where good brakes are needed. So does this mean I'm a reasonably good driver at 86 years old? I keep listening as you suggested for the engine noise that indicates the need to replace the timing chain. As of now engine runs smoothly no problems,
CP, via email
I would leave your braking more in line with other drivers simply so you do not irritate them. This will have the added effect of cleaning overnight corrosion from the brake discs more effectively than gentle braking that can leave corrosion to take a hold, particularly on the rear brake discs.
Far from assuring
Something that readers might like to know. I had a no-fault accident in Germany this year. Perfect documentation and the guilty party's insurance has paid up. But when I telephoned the AA through whom I had taken insurance they told me that they would not claim for my uninsured losses, including my voluntary excess because this clause of the policy only covers the UK and Isle of Man. After a number of telephone calls, the actual insurance company disagreed with this and has paid me the excess. I since telephoned the AA to try and find the clause in the policy. After 20 minutes, the AA person was able to find that on page 3 it mentions "Territory is the UK and Isle of Man" and on page 5 tells me what is not covered outside the territorial limits. My new insurance with LV covers all of Europe.
JG, via email
Lousy service and a ridiculous restriction. Thank you for the warning. I heard a story over Christmas of the AA service dumping a 70-year old couple in Morecambe and proposing to take 3 days to 'relay' their car back home to Northumberland.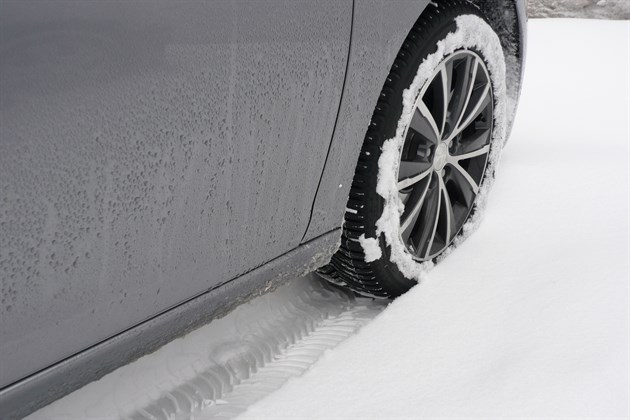 Climate Change
I have found that the praise heaped on Michelin Cross Climate tyres by HJ and correspondents is more than justified by the amazing difference these have made when fitted to my 2010 Mazda 3 with 205/55R16 wheels, and to my 2013 Toyota hybrid Auris with 225/45R17 wheels. The Mazda still had its little used original Toyo tyres which may had age hardened, because tyre noise was now somewhere between excessive and deafening, while the most minor pot holes gave the back of the car a ringing shudder accompanied a harsh twangy noise that pained my mechanical sensibilities. As it is a likeable car, I gambled £500 on Cross Climates all round. Wow, what a difference! The drop in tyre noise level is astonishing, and the car now rides over the same potholes with just a quiet thud from the tyres without any body shudders and, to my surprise, the Mazda's already good steering now feels even more confident. The soothing hybrid Auris is a real sweetie in urban traffic but unfortunately only came with 45% section tyres in the spec I wanted. The tyre noise of the demonstrator was such that I had Pirelli Cinturato P7 tyres fitted from new. These gave less noise but give the impression of being too 'thin' or not pumped up enough when encountering minor pot holes, almost as if the wheel rim has grounded –– although the rims stay unmarked. Michelin Cross Climates have worked their magic again here. The tyre noise has been significantly reduced and, mercifully, the tyres now feel properly pumped up, and yet ride even more sweetly, and with only a distant thud, when encountering said pot holes. The steering is a tad sharper but retains that typically relaxed Toyota steering feel which I like in 'boring' everyday use.
ST, via email
Many thanks for your endorsement. Exactly as I found in various tests and also driving more than 10,000 miles on them in a Honda HR-V.
The claim game
My wife was involved in a minor accident while driving my 19-year old Volvo V90; she was at fault. The car had been in outstanding condition, and running beautifully. However, my insurers (Admiral) refused to pay for repairs (£3,500), as these came to more than the value of the car. Similar repairs to a much newer car would likely have been approved, and been about the same cost. So why, if I have been paying fully comprehensive insurance which Admiral were happy to accept, do they not pay out when the car's value falls to a few hundred pounds? If even a relatively minor accident is likely to cost more to repair than the value of the insured car, why don't insurers advise drivers to move to Third Party Fire & Theft? To continue accepting comprehensive premiums knowing that they will not pay out in the event of an at fault accident is surely tantamount to fraud? 
RC, via email
Because the Civil Courts have ruled that your loss is only the value of the car. Unless you insure on an agreed value using a classic car policy it is always like this. You have the option of accepting the write-off payment, then buying the car from the insurer and getting it repaired yourself. Third Party insurance can actually cost more than Comprehensive due to its poorer claims record.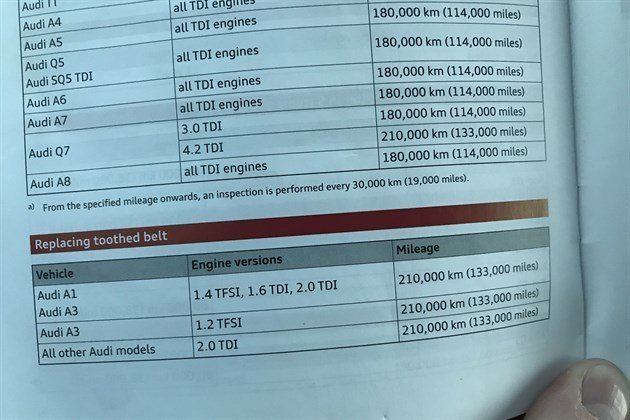 The timings they are a changing
I have been advised by the VW dealer from whom I bought my 2013/63 Golf SE Bluemotion Tech T petrol 1.4, that the "only time your cam belt would be replaced would be in a "country with high levels of dust", e.g. "desert countries" with further confirmation that this would not include "Europe, America, etc.". 
AH, via email
This is the original schedule. However, VAG dealers are now advising owners to have these belts changed at 4 years and there will be a reason for that. The original belt life was given at 120k miles 5 years ago but this cannot account for the possibility of a problem developing with the belts or the pulleys subsequently.
Hip replacement
We love our 5-door petrol MINI Cooper: it's fun and cool. But we are pensioners and now need to change to an automatic. Should we stay with the MINI range, or do you think there is a better make/model with automatic gears and still "cool"?
JR, via email 
MINI has switched from torque converter automatics to twin shaft, twin clutch DCTs, like VAG DSGs and Ford Powershifts. VAG's and Fords have not been reliable; Hyundai/KIA's and Renaults have been, so the jury is out on whether the MINIs will be. I'd go for a Suzuki Swift 1.0T Boosterjet 6-speed torque converter auto.
Mug, dogs and Englishman
We are looking to replace my wife's 2006 Freelander TD4 SE, which has done nearly 190k miles and served us well, but is now starting to cost a lot in repairs. We live in the country and need 4-wheel drive as have several of dogs and also occasionally use our Freelander to tow a small boat to the coast. We do in excess of 15k miles a year and would be happy with a good second-hand or nearly new car as our maximum budget is £15,000. What would you recommend that we should consider? 
RW, Notts
KIA Sorento 2.2CRDI  from 2010 onwards. The newer you buy the more of the 7-year warranty you get.
Click to Honest John's Motoring Agony Column 26-01-2019 Part 2
Comments
Author

Honest John
Latest