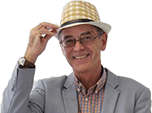 Honest John's Motoring Agony Column 23-12-2017 Part 1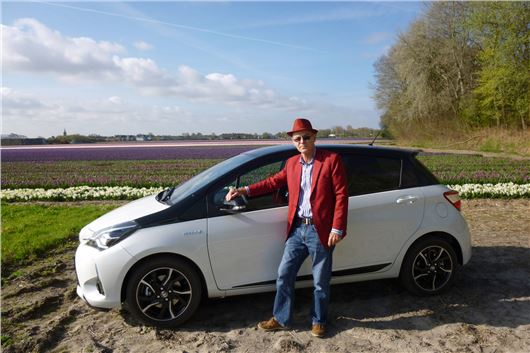 Published 22 December 2017
This week's autonomous outbursts concern penalty culture, questionable decisions, braking points, detective work, electrical outages, codebreaking and a full score more. 
As usual, emails to Honest John should be addressed to: letters@honestjohn.co.uk  Please try to keep them as short as possible.
"But she's not there…"
My daughter recently received a penalty charge notice from the London Borough of Havering stating she was seen parked in Western Road, Slanley Road car park at 11:00:05 on 11th September 2017, without displaying a valid permit. My daughter was at home with us in West Malling, Kent that day and in fact has never even driven to London. She recently acquired the car in question from my father who lives in Lancashire. The transfer of ownership was made in August 2017. My daughter challenged the penalty notice, stating that it was not her or her car and that she has contacted the Action Fraud Helpline regarding this. In addition, as a young driver, her car is fitted with a black box to monitor her driving, the data from this would substantiate she was not at this location and is not liable for this charge. Havering Street Management have rejected her appeal and requested she makes another to Londontribunals.gov.uk. Understandably she is most concerned and I would greatly appreciate your advice.
TF, West Malling, Kent
This has probably come either fully automated from a computer or from some underpaid clerk. She must simply challenge it once again, with the evidence she has. Either a mistake was made in the reading of the number plate of the offending car, or her registration has been cloned. She must ask if the photo of the offending car is of one of the same make and model as her car and if it is she needs to apply to the DVLA for a change of registration plate on the grounds that her plate has been cloned and is being used for criminal purposes.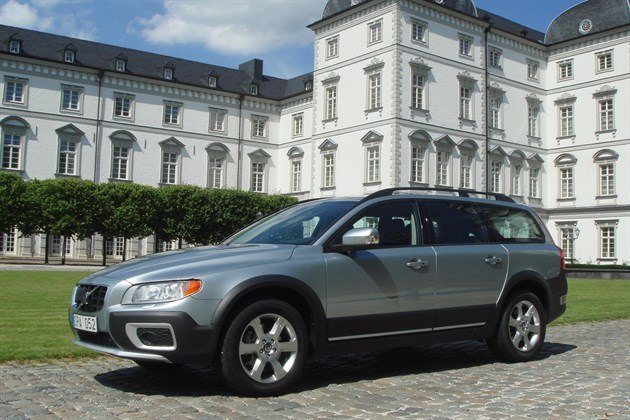 Stick or twist?
My question is: do I need to replace my car? I bought a new Volvo XC70 AWD Diesel when my husband died eleven years ago. It has done 78,750 miles, about 7,000 a year; maybe half or less would be long runs, sometimes towing a small, light caravan. It was serviced by the main dealer until the guarantee ran out, then subsequently by our invaluable local garage. I have to have a reliable car. I have never run a car for longer than five years before: as soon as something goes wrong I lose confidence in it and replace it. Nothing has gone wrong with my Volvo. Your column is full of things that I don't understand that go wrong and sound catastrophic. This causes me to panic. Do I need to replace it? Admittedly it is not the ideal car for my present needs: I'm no longer caravanning nor doing so many long trips. 
SC, Kirklevington, N. Yorks
This really depends on what you can get for it in part-exchange and how much you can afford for a replacement car. In my opinion, the ideal is probably a new Mazda 2 1.5 Skyactiv petrol manual or automatic. Good looking. A joy to drive. Very economical.  Unfortunately your Volvo is worth a lot more to you than it is on the open market. Probably less than £2,000, whereas the new car will be £15,000 +. So that might be a good reason to soldier on with your reliable Volvo as long as it remains reliable.
The ATE locker
My 2010 Mazda 3 1.6 TS has intermittent warning lights showing for ABS & TSC/DSC. The local Mazda dealership has quoted £1,350 for a replacement ABS pump including fitting. I have been quoted £700-£750 by a non-Mazda franchise garage with whom I have had previous dealings for the overhaul/repair of the ABS pump, including fitting with a "Lifetime Guarantee". The car has only done 37,500 miles since new and has so far only been serviced by Mazda. Does this seem a good option?
CS, Cowbridge
Standard problem with the ATE Teves Mk 60 ABS/ESP module. Very common. Was extremely common in Golfs. http://www.ecutesting.com / came up with a fix which is to replace the brake pressure sensor in the module. The garage might remove the module and send it to ECU testing, or ECU testing might have supplied the garage with a kit. £700 - £750 is reasonable for the job.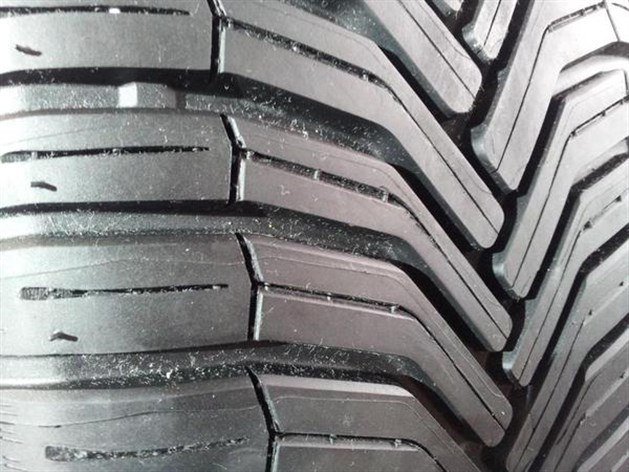 Where angels fear to tread
We may need new tyres on our two cars sooner rather then later. I have always believed that Michelins last the longest of the popular brands, and are therefore better value even if the initial cost is higher. In general terms, am I correct? If so, which of their tyres would you suggest? As we are retirees, we do not need all-weather performance: If the roads are too bad for ordinary tyres, we'll be staying at home, so long life and lower rolling resistance are most important. Our two cars are both Vauxhalls: an Astra Elite 1.6 Auto (215/50/R17) and an Agila 1.2E auto (185/60/R15). In passing, to judge by previous comments, I think you'll approve of our second one.
PD, via email
I recommend Michelin Cross Climates, not merely for their cold weather performance but for their comfort, steering feel, quietness, longevity, and fuel economy. They can transform an ordinary car into something quite special.
Candid camera
In July 2016 I parked on the front at Lytham St Annes, opposite an hotel car park. When I returned to my car there was extensive damage to the rear offside passenger door and rear panel. Enquiring at the hotel if they had CCTV, a van with a Blackpool Linen Company logo reversing out of the hotel car park and ricocheting off my car was captured. I have a copy of the CCTV coverage. No note of details  from the driver was left. The manageress of the hotel wondered if the driver could write English. In brief, I reported the incident to the police, my then insurance company 'Aviva', and my broker 'Swinton',  supplying details of the company, which I obtained. I spoke to the owner of the company, who offered to pay for my car to be repaired which I declined as it was already in the hands of Aviva. He made excuses to the police. He refused to accept registered post from Aviva. The great insurmountable problem is that because the registration plate was not captured on CCTV, the case in the hands of Aviva solicitors does not appear to be able to be resolved. In my opinion the company driver / owner have got off scot - free and I am left paying huge hikes in my car insurance because the case remains open. I have contacted the Motor Insurance Bureau who say they cannot help without having the registration number. I feel angry that, through absolutely no fault of mine, I end up paying for more expensive insurance again this year. I am very frustrated that no agency seems able to help. Please advise through your column the importance of obtaining the registration number in any incident where possible. Thank you for reading this. I am not hopeful that you can help, but you may be able to point me in a different direction. I do have comprehensive notes .
KJ, Fulwood, Preston 
Take personal action against the business using the Small Claims track of the County Court and the CCTV 'footage' as your evidence. Whether that convinces insurers or the police sticking rigidly to ANPR rules, I think it will convince a Small Claims judge. You could, of course, hang around the business premises of the Blackpool Linen Company, noting down the registrations of all of its vans and looking for one with recent damage repairs. You are quite a good private detective.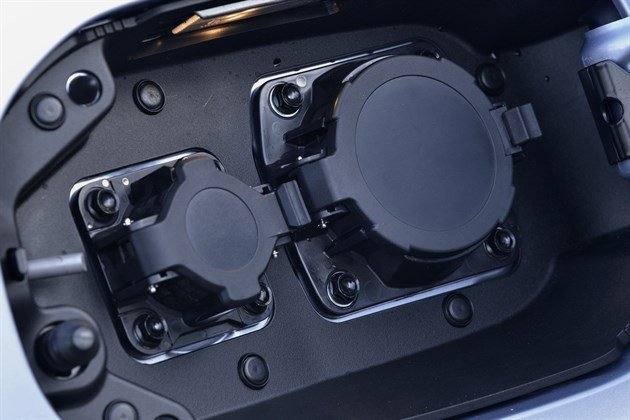 Powerless
I am contemplating purchase of a 2014 Outlander PHEV, but have been reading disconcerting reports of drivers experiencing a drop in speed when accelerating in the fast lane on dual carriageways and motorways. Further attempts to go faster and stay with traffic resulting in a further lowering of speed. Any observations,  please?
GT, Cambridgeshire
Everything we have on it is here: /carbycar/mitsubishi/outlander-phev-2014/?section=good /  Not heard of this problem and can't imagine why it would occur (which doesn't mean it isn't true, just we haven't experienced it or even heard of it).
Easy come, easy go
I was about to buy a new Mercedes-Benz C200 coupé - to be kept for at least ten years - when I noted your advice to IP in last Saturday's DT mentioning that 'stab-start' buttons and electromechanical parking brakes were to be avoided when buying used (essentially ditto for my proposed long-term ownership). If the aforementioned newfangled bits are a bit suspect, are there any new motors of this ilk that have ordinary, tried and trusted, park, stop & start bits, please?
BL, via email
That isn't the way manufacturers want to go. You've got simple, like a Dacia Sandero 1.0. Then you've got cars crammed with stuff, a lot of which isn't adequately tested and, even if it is, it soon dates and then eventually goes wrong. The effective 'life' of cars is shrinking. The more bits on them the more to go wrong: Usually, conveniently, just outside the liability period of 6 years. Surrey Police have a video showing just how easy it is for a thief to use a signal relay booster from outside the owner's house to start and drive away such cars. They recommend keeping remote car keys at least 3 – 5 metres away from the external walls of your house. Another way to prevent this is to keep the keys inside a signal blocking 'Faraday' bag, available on Amazon and eBay.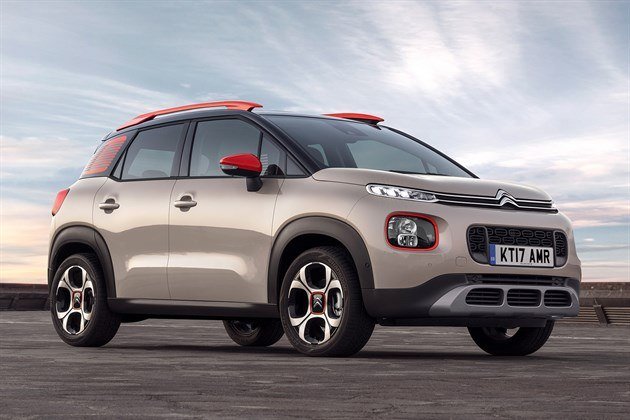 Pyrranic victory
I am 90 years old, live in Andorra, and this month my driving license was renewed for 2 years with a medical endorsement form my Andorra doctor. I seem to be in good health and this doctor thinks he will be able to endorse me again in 2 years time. I need to replace my 6-year old Citroen C4 Picasso. I need something similar, but somewhat smaller with automatic transmission so it can be driven by my 67 year old English niece who cannot manage gears on cars with left hand drive. Most long-distance driving from Andorra is to France, where I have a summer home and where my niece, now retired, visits at least twice a year. I prefer French made cars as in the small town near my summer home the only dealers are Citroen, Peugeot, Renault and Toyota. It's increasingly important that my niece can help with the driving to get there. I quite like the remarkably cheap Dacia Duster, made in Romania by Renault, but at present the only automatic is a diesel and I would prefer petrol, as some towns in France, including Paris, are planning more restrictions on diesel cars. I expect to buy my new car in 6 months time. Do you know if Dacia plans an automatic petrol Duster for 2018? Otherwise what would you recommend among Citroen, Peugeot , Renault and Toyota? I tend to favour Citroen because the owner of the concession near my summer house is exceptionally helpful and pleasant. Because of back problems, I need a car fairly high off the ground like my present 6 year old Picasso.
RE, Ordino, Andorra
The logical choice for you is either a Citroen C3 Aircross 1.2 Puretech 110 EAT6 automatic or a Peugeot 2008 1.2 Puretech 110 EAT6 automatic. These are proper torque converter automatics. Or the new C4 Picasso EAT6 with Citroen's new advanced comfort suspension and seats.
Scratch resistance
I have just bought a brand new car. I drove to a nearby village and back that evening in the dark then back in the daylight (no more than 15-20 miles total). It was then that I noticed an inch-sized chip on the bodywork by the bottom of the right hand front wheel. The garage I bought it from has offered to try to cover it using a touch-up stick next week when I'm back in the area but they aren't taking responsibility for it. I'm concerned that this was already on the car when I bought it and that it's going to lead to rust. Do you think I should take this further? I'd be grateful for any advice you could give me on this.

AF, via email
Unfortunately you can't prove the damage was done before you drove the car away. But you do need to fill in and adequately protect the chipped area.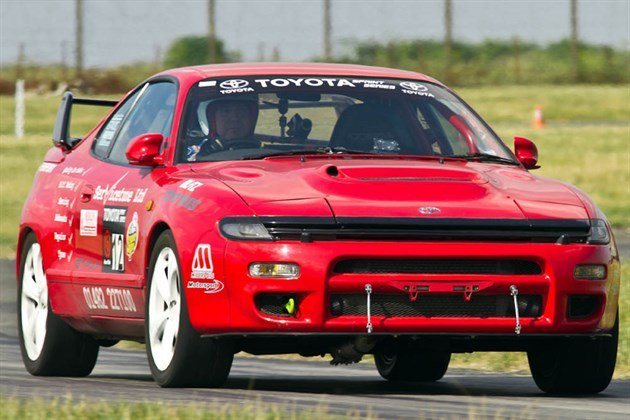 Carlossal mistake
In 1992 I purchased a Toyota Celica Carlos Sainz Limited Edition 2 litre car, registration: K9 JEM. Several years ago I thought of selling the vehicle because in my advancing years I found it difficult to get in and out of. Instead I decided to SORN the car and keep it until August this year when it would have been 25 years old. When the car reached its 25th anniversary, I answered and advert in the local paper "Classic Cars wanted." An interested gentleman came to view the car and, after communicating with Toyota in Japan, he told me that my car was not a limited edition because it's chassis number did not correspond with the limited edition numbers. I was horrified to hear this so I took the purchase invoice and other relevant paperwork to the Toyota dealer where the car was purchased. The Managing Director was on holiday, but I was told that the matter would be looked into on his return. Three and a half weeks went by and I heard nothing so I asked my solicitor to write to them. A reply soon arrived saying that any paperwork relevant to the purchase of this car was no longer available and, if it was a limited edition, it should have number on the console the car. There is no number on the console, so I can only presume that I have been charged for a limited edition car but have been sold a bog standard one. There is a sticker on the back of the car that says "Limited Edition." Please advise.  
JD, via email
If you purchased it 25 years ago it's not surprising that the details have been lost. This helps to explain: https://classics.honestjohn.co.uk/reviews/toyota/celica-st180/ The 'Carlos Sainz' GT4 was a limited edition. These were numbered. If yours is not a GT4, then it may have been a lesser front-drive dealer 'limited edition' to cash in on Toyota's then current rallying success.
Windscream
I would appreciate your advice on the following problem with my 2013 Skoda Octavia Elegance, which has done just over 13,000 miles from new. At the major service earlier this week at the local Skoda dealer, one of the problems drawn to my attention was the offside windscreen wiper blade, which seems to be scratching the windscreen. When I suggested replacing it immediately, I was told there were no replacements available in the UK and it was not known when a replacement pair (they are supplied in pairs) would be available. There is no explanation for how this situation has arisen - the blade appears to be OK. In the meantime, the scratching of the windscreen can only increase when I need to use the windscreen wipers in wet weather. This not the first time I have experienced poor service in regard to the supply of parts by Skoda UK. In 2016, I was kept waiting weeks for a replacement turbo (around 8000miles) which was also unavailable in the UK. Skoda UK seems to have a serious long-term problem when it comes to backing their cars with a good replacement parts service. I am generally satisfied with the work of the local dealership but the parts back-up by Skoda UK is lamentable. I am pleased with my car but will never buy another Skoda unless I am completely satisfied the availability of parts is very much improved from its present very unacceptable level. It would be interesting to know whether, from your vantage point, there are any other reports of parts supply problems on the part of Skoda UK. If I find I have to wait several weeks for a replacement windscreen arm and the scratching of the glass gets worse, do I have any legal remedy available to me? Clearly, this could end up being expensive for me if a new windscreen is eventually necessary, much more than it should be, due to Skoda UK's incompetence. I would very much value your comments and advice.
John Bennett, Scarborough
If it is actually scratching the screen and leaving an indelible mark, then that is an MoT failure. But I suspect it is merely dragging and juddering across the screen. A possible DIY answer is to twist the blade itself slightly (not the arm, the blade) so it passes over the screen at a less acute angle. I'll add the parts shortage to the Skoda Octavia 'what's bad' in carbycar: /carbycar/skoda/octavia-2013/?section=good /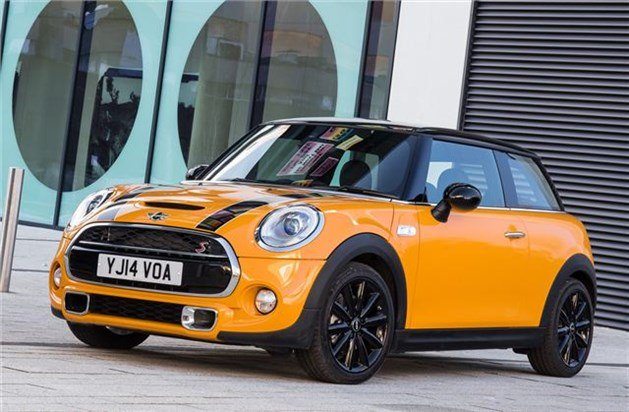 Talkin'  bout the car-wash…
I recently took my MINI Cooper through a carwash at the local filling station. Half-way through the cycle there was a shudder, crunch and my rear window panel landed beside the car. It takes no little force to remove this panel- it fixes over the hatchback hinges to protect them from weather and the plastic mounded mounting had been broken.  It is factory fitted, does not protrude and was in perfect order before the machine interfered. I complained immediately, took pictures of the damage and wrote to the customer care department with two quotes for £450 for the repair. They replied to my successive emails first implying that the incident had not taken place; and then I had not understood the instructions; and then I had disobeyed them; and after all that I don't understand legal advice given to me. None of this turns out to be true.  It comes down to the fact that they have a disclaimer notice poorly displayed which gets them out of any responsibility for damage, however caused.  Can this be right?  Does this happen all the time, or am I just unlucky? 
SD, via email
Write back to the. Tell them you are taking the matter to Small Claims. They have a duty of care and their disclaimer notice does not absolve them from liability. You will see them in court.
Double trouble 
I own a VW Polo 1.4 TSI GTI DSG purchased new in June 2011. The car has low use as I live in London and has covered only 17,400 miles. It has been serviced annually by a main VW dealer with the engine oil being changed annually. The car is in perfect condition.
However, the main dealer will not change the gearbox oil despite the general VW service information saying this is desirable on DSG gearboxes. The VW dealer claims it is impossible on my particular model as the gearbox is "sealed for life" and in consequence the gearbox has no drain plug or filling hole. Surely this is just not sensible and I wondered if you have heard of this? Oil that is 6 years old must create problems and the general VW literature encourages a change of oil and states that old oil is not good for the gearbox. Can the oil in my particular gearbox be drained by removing the bottom pan of the gearbox? If the oil can be drained in this manner is it possible to then refill the gearbox? As a VW dealer will not change the gearbox oil I wondered if you know of a London specialist in VWs  that will perform a gearbox oil change on this particular car? The alternative seems to wait for it to fail

MH, London
The Polo Twincharger has the same DQ200 7-speed dry clutch DSG as in ALL VAG cars with engines from 1.0 litre to 1.8 litres. When the original fill of synthetic fluid was found to be becoming conductive and affecting the Mechatronics, all VAG cars up to about 2012 with the synthetic fluid in their boxes were recalled to have the fluid replaced with mineral. So ask your VW dealer how did they do that? Or, preferably, take it to a VAG independent who knows what he is doing rather than simply spouts out the company line. A good one is Wheelbase of Hersham, Surrey. 7-speed dry clutch DQ200 DSG problems are so common that I have two other emails about them in my inbox waiting to be answered today.
Sister insists
My eldest sister is now a sprightly 72 year old wishing to trade in her Subaru Forester for something smaller. However there are a host of stipulations:- The new car has to have at least the same ground clearance as her present car, if not more, as she lives in the Highlands of Scotland where it snows during 3 seasons of the year. Petrol, not diesel, as she will only be doing short distances, using the train for longer journeys. Automatic transmission. Four wheel drive. Rear parking camera - factory fitted or after-market if necessary. A "reasonable" boot, whatever that means. She wants a lever hand brake and not a switch? She mentioned to me a FIAT Panda, which I don't think has the ground clearance, and Suzuki? Basically I think that she wants a runabout with all the above. Help me.
HF, Scotland
No such thing as a FIAT Panda 4x4 auto. Best either Suzuki Vitara S 1.4T Boosterjet 4x4 6-speed auto or a Peugeot 2008 1.2 Puretech 110 EAT6 with Grip Control.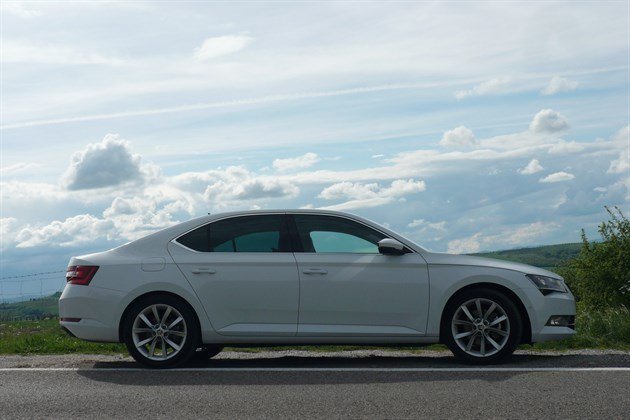 Fixed messages
Reading through your Q&A section is obvious that the emission fix that the VW group has carried out on its cars is putting a lot of extra strain on some parts and VW is acknowledging this with extended warranties, etc. I am thinking of buying an approved Skoda Superb between 12 - 18 months old and I'm guessing that the fix would have been carried out automatically. I am assuming that VW will not have updated any parts to deal with the extra work loads on cars this age so is it fair to assume that it could be storing issues up for the future. If I buy an approved used Superb I'm guessing it will only come with the standard 3 year warranty, not the additional warranty offered to cars that had the fix done.
RC, via email
If you mean the current model Superb that is an EA288 diesel that never had the NOx emission problem anyway so never needed to be fixed.
Click to Honest John's Motoring Agony Column 23-12-2017 Part 2
Comments
Author

Honest John
Latest