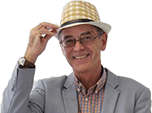 Honest John's Motoring Agony Column 17-06-2017 Part 2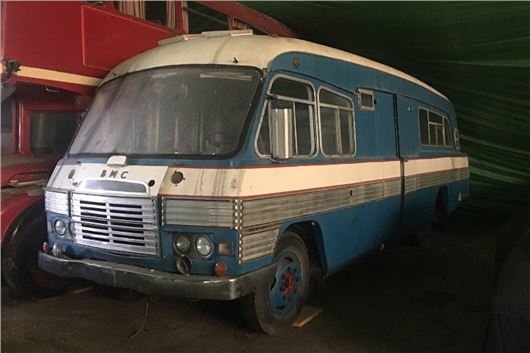 Published 16 June 2017
Click back to Honest John's Motoring Agonies 17-06-2017 Part 1
Slumbervanned
I am thinking of getting a van to convert to a camper. Do you think that diesels will drop in price, or shall I just go for one and possibly struggle to sell it in a few years?

FH, via email
Any diesel not to EU6 faces stiff penalties for entering city centres such as London from Autumn 2020 and that may be brought forward to autumn 2019. So don't spend too much converting a non-EU6 diesel van to a camper. But, of course, if you just want a basic cheap camper, you don't have much choice other than an old diesel van. (The BMC Pininfarina Technical Support Vehicle in the photo is currently for sale on eBay.)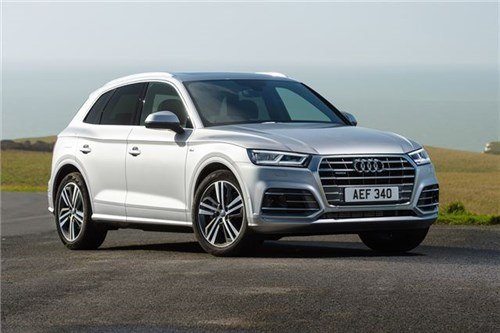 Petrol Qs
I am thinking of changing my 2014 Audi Q5 SE manual diesel in a few months and will probably buy another new Q5 as the model conveniently suits my needs. However a new Q5 will be an automatic as I am told manual versions are not due to be imported until late 2017. More importantly, I am concerned that the residual value of a diesel powered vehicle will fall due to the bad press diesels are now attracting concerning pollution, increased parking charges, toxic taxes to enter some towns and city's, and the subsequent lack of desirability. Thus I am considering buying the automatic 2-litre petrol Q5. I do a maximum of 15,000 miles per year. I would be very interested in your views.
HG, Canterbury
Yes, petrol makes sense. Far lower maintenance costs than having to replace AdBlue heaters, EGRs and eventually the diesel particulate filter, the combined cost of which outweigh the £600 a year fuel consumption benefit of the £700 more expensive Q5 diesel. You could also consider the Skoda Kodiaq 2.0TSI 180 http://www.honestjohn.co.uk/carbycar/skoda/kodiaq-2016/
Bearings of bad news
The rear wheel bearings on my wife's 2003 Jazz were replaced on 11 June 2012 at 44,957 miles by a Honda dealer, who found them to be in need of replacement during a routine service. The car was serviced on 5 April at 65,770 miles by a small independent garage, who reported that "NSR wheel bearing insufficient" and that it was noisy and should be replaced. I found the replacement at 44,957 miles surprising enough but the problem at 65,770 even more so, as in almost 60 years of driving I have never had a wheel bearing fail. One car I owned from new covered 130,000 miles with only routine services. I spoke to the Honda dealer who was dismissive and advised that the warranty was only for one year from 11 June 2012. I was referred to Honda UK, who referred me back to the dealer. The dealer is an interested party and so I am at an impasse with no explanation of the possible causes of the bearing failures. I suggested to Honda UK that the following are possibilities: A design fault that has shown up in other vehicles of similar age and type (if so, what has been done about it?) If not a design fault could there have been a faulty batch of replacement parts? Were the replacement bearings correctly fitted? Do they require adjustment after a certain mileage? Are they nylon bushes or roller bearings? (the service staff at the Main Dealer didn't know). How long, or for how many miles do you expect the bearings to last? This car (KD53 OTP) is our second car, carefully driven and Honda serviced from new. If none of the above applies, why do you think that this has occurred at these mileages? I do realise that at the end of the day I will end up having the NSR bearing replaced at my expense by my independent garage, but in the meantime any advice, guidance and help which you can give me on the issues here would be much appreciated.
AB, Welwyn, Herts
We needed a rear wheel bearing in our 2010 Jazz II in Thailand about a year ago at about 65,000 miles. (It's all steel; no nylon.) Part of the reason was it originally came (2nd hand) on 17-inch alloys and dropped suspension. The other was we've been known to carry up to 12 in it. (You try telling poor Thai children they can't come to the waterfall because the car is full.) I suspect your first replacement may not have been properly torqued.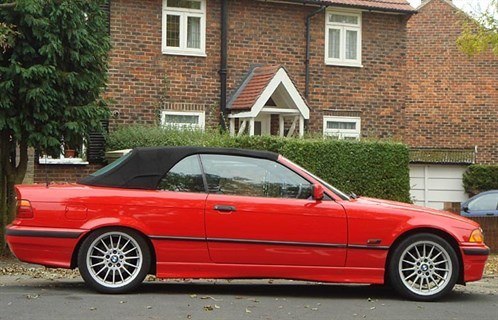 Bad eggs
My 1996 BMW E36 328i manual convertible has done 46,000 miles and is in superb condition. It has been serviced every 12 months by an independent BMW specialist who has an outstanding reputation. I have used him for 10 years. 5 weeks ago I reversed up a very steep incline into a car parking space. There was a very strong smell of rotten eggs and I wondered whether I had pressed the accelerator too hard and possibly damaged either the clutch or catalytic converter. The smell faded over 4/5 days and then disappeared and has not returned. However the next week the car was booked in for a service. Even though the smell had disappeared I asked the engineer for his views. When I collected car he said it had a slight coolant leak from the back of the head gasket. The cost of the actual repair would be £1,000 plus VAT but it was likely that it would need 12 new stretch bolts (£80 each plus VAT) so the total would be approx. £2,000 plus VAT. I have had the car for 10 years and there is no evidence of any water leaks under the car. I have never topped up the water level. In view of the cost I asked another independent garage for an opinion. This garage has been working for 35 years and is also very well regarded. Many of my non-BMW friends use him and speak very highly. He disagrees with the diagnosis of a leak from the head gasket and says this would not cause a bad egg smell. He says that the absence of any coolant leaks also rules out a leak from the head gasket. Also the smell possibly indicates that the air con needs a service. (The smell appears to have gone.) As a safeguard, use an additive (£10) to the coolant which would seal any leaks. Apparently this additive was used in some Rover engines that had this problem. He has also said that another option is to do nothing and watch for oil or water leaks. Please advise me. I stress that both garages are very well regarded. I realise that the value of the car is not high and may not warrant a £2,000 plus VAT repair. On the other hand, I am very keen on the car and wonder whether it might become a classic and increase in value particularly in view of its outstanding condition. Will I cause any damage if I keep using it?

PB, via email
I think the hydrogen sulphide smell was down to incomplete combustion or the engine running too hot as you reversed uphill. I would not put any additive into the coolant because it could block a narrow coolant gallery. Just carry on, but check oil and coolant at least every week. The best way to get rid of aircon smells in a convertible is to drop the top, put the heater on full, and leave the engine idling, altering the direction from feet to dash-vents to screen. The heat will kill any bacteria in the ventilation trunking. (This action will also reveal if you have any cooling system problems.)
Emit remit
I have a 2-litre Q5 diesel, 73,000 miles, and well out of warranty. Over a month ago I arranged with my local dealer to rectify the NOx emissions problem. I was delighted that the car appeared to have no adverse problems. Then, after about 500 miles, the engine management light came on intermittently. I took the car back to the Audi dealer, who diagnosed the EGR valve was faulty. Audi agreed to pay. After they started work, they decided the car needed a new manifold. Again, Audi agreed to pay. The car should be ready to collect on Wednesday. I assume that the emissions change has caused the EGR to fail. Is this a correct or incorrect assumption?  I intend to keep the car for as long as I can drive, and want to try to minimise expensive failures. I change the engine oil and filter at 7,000 miles to ensure no carbon deposits in the turbo etc. 
AG, Pinewoods Heath
The EGR valve stem was already worn out, then had to work harder after the NOx emissions fix. That's why they fail post-fix. But Audi looked after you. That's what seems to be happening these days. My view is that if VAG looks after its customers reasonably, then it has no further case to answer. Good move to change the oil at 7k miles. That also helps to extend the life of the diesel particulate filter. It's what Addison Lee does with its fleet of Galaxy diesels.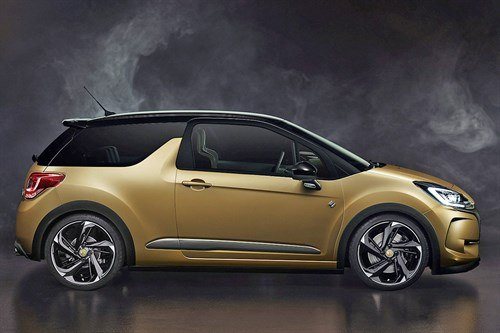 Style counselling
For 12 years, I've had a Peugeot 206 and liked it, although I always slightly wished I'd bought a more stylish CC version. Now I'm looking for a new car and, since Peugeot no longer make CCs, I'm looking for something similar, but with a good safety record. I've always liked Peugeots, but the 207 seems a bit average. I'm thinking about the BMW 1 Series. What do you think I should go for?
JD, via email
1-Series are okay. Now re-engined with BMW's modular 1.5 3-cylinder and 2.0 4-cylinder engines. Had some crankshaft trouble with the 1.5, now fixed. Share engines with the MINI. There are lots of other stylish small cars such as the DS3 1.2 Puretech 130: http://www.honestjohn.co.uk/carbycar/ds/ds3-2010/
Keyhole surgery
Further to my email regarding my door lock problems with my Volvo V40 I have discovered from comments on the Internet that this is a widespread problem / fault on V40 models of that year. (Defective central locking actuator.) I understand that Volvo UK has a policy action in that it has agreed to resolve the apparent lock problem for an additional year, in other words on Volvo V40s up to 48 months old. But what is my position as the car was not purchased from a Volvo dealership? Surely this is a serious safety issue for Volvo to resolve and make safe?                                                                           
MM, Corby
It isn't on the DVSA list of official safety recalls. But it should not matter where you bought the car. If Volvo has extended the warranty on the door locks then your car should be covered, and if it isn't, take it up with the dealer from whom you bought the car and/or with the DVSA. Volvo would rather fix your car for you FoC than be forced to institute a full-scale recall on all V40s for this fault. I wonder if this is related to the Ford doorlock problem in the USA.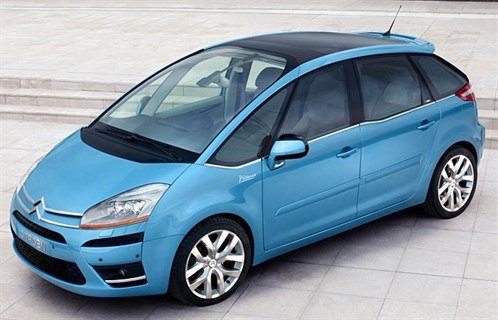 Pillars of wisdom
My 2011 Citroen C4 Picasso has aluminium windscreen pillars that are oxidising under the paintwork. My local dealer appears to be uninterested. Is this a common fault and should I expect them to rectify it?
BS, via email
No other complaints, but have noted in carbycar. It won't be covered under the 3-year paint warranty. It won't be covered under the no perforation warranty. And it is not a sufficiently significant fault to be covered by SoGA, etc. But it's obviously always worth complaining to the supplying dealer rather than your local dealer.
Indicators on
I own a 2007 BMW 3-Series right hand drive, automatic. I had the car serviced with the oil and oil filter changed. The service light continues to stay on. Please help me.
KJ, Nassau, Bahamas
PT of Dunstable kindly informed us that there is a simple DIY way of doing this which you can watch in this YouTube video: How to re-set BMW E90-E93 Service Lights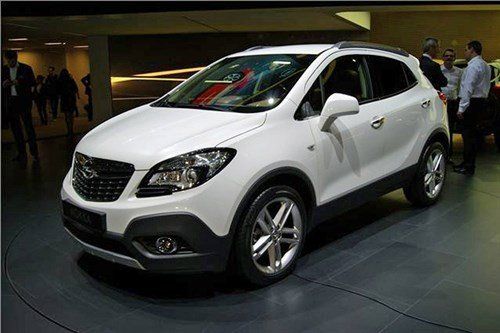 Mokka examinations
I read the Telegraph every day and you never mention the Vauxhall Mokka Turbo. Why is this? I am a lady driver and love mine. I have had it 3 years with no problems and I very much recommend it. Perhaps you could do the same? I hope to see your comments.
JH, via email
It's covered here: http://www.honestjohn.co.uk/carbycar/vauxhall/mokka-2012/ I was testing the Vauxhall Crossland X only yesterday: http://www.honestjohn.co.uk/road-tests/vauxhall/vauxhall-crossland-x-2017-road-test/
Automatic reply
All small cars with auto transmission seem to have six speed dual clutch boxes, ie Baleno, Swift, Clio, Astra, etc. Are they DSG as in VW where you often speak of faults, and you seem to prefer the rare torque convertor boxes. Are these six speed dual clutch boxes reliable? My wife who is in her 80's, as I am, is now having to drive us and finds the manual clutch and gear lever on her current 2001 Clio increasingly difficult, and we are reluctantly now for the first time having to consider driving automatics when replacing the Clio. Can you tell us what is your experience and/or suggestions please??. Brochures say very little about such transmissions and dealers often don't know.

AE, via email
The Baleno, Swift, and Mazda 2 all have excellent 6-speed torque converter autos. The Citroen C3 and Peugeot 2008 also have 6-speed torque converter autos. The Hyundai i10 and KIA Picanto have 4-speed torque converter autos. Do not buy an automatic unless you can learn to left foot brake, or unless the car comes with automatic emergency braking and pedestrian protection. You cannot have full control of any automatic otherwise.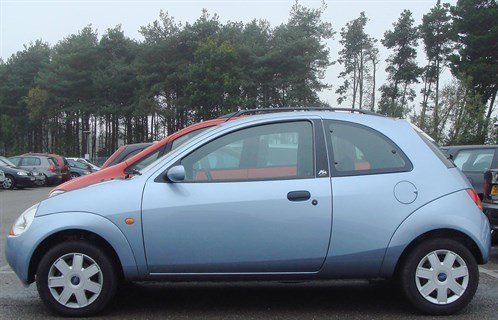 Unused Ka
My 2006 Ford Ka recently had a totally flat battery. This was replaced and within hours the ABS light and Engine management lights on the dashboard appeared and the speedometer stopped working.  These faults were supposedly repaired and the car got through its MOT successfully.  Days after this, all these faults appeared again and despite being assured by the person who looks after my car that it is perfectly safe to drive in this condition, I am worried about doing so.  He tells me the cost of having a totally new control panel is more than the car is worth and that the problem lies with a sensor in the speedometer. Despite the cars age it has only 6,000 miles on the clock as I do very little driving.  I would very much appreciate your advice.  I am 76 years old and totally ignorant of car engines.
SC, via email 
With small Fords this is usually caused by a failed oil seal to the speed sensor in the final drive. Costs about £100 to replace.
A question of restraint
My 2013 BMW 114D has started showing its passenger restraint warning light. It doesn't matter if a passenger is in the seat or not. Is there any way to turn this off without making a BMW dealership a lot of money?
CT, Gloucester
It's the seat occupancy sensor. Might be because you leave something on the seat. Might be because the connector underneath the seat has come adrift.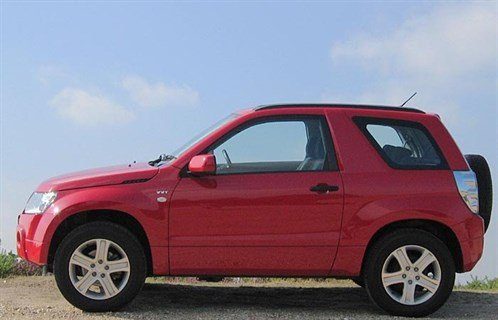 Diana Doors
I have had a LR Discovery and then a Defender and am now looking for a used 2 door RAV-4 or Suzuki Grand Vitara. Running costs and reliability are the issues. Which would you recommend, please?
GN, via email
Similar looks. The Toyota was more sophisticated, with 1.8 and 2.0 litre petrol engined and a 2.0 litre diesel. It was on sale from 2000 to 2006. The Suzuki is newer, with a 1.6 petrol or 1.9 litre diesel. It was on sale from 2005 to 2014. See: http://www.honestjohn.co.uk/carbycar/toyota/rav4-2000/ And: http://www.honestjohn.co.uk/carbycar/suzuki/grand-vitara-swb-2005/
No recollection
I find it truly amazing that Ford is legally obliged to recall 2.3 million vehicles in the USA, but apparently the only other similar door latch failures anywhere else on the planet are the two door latch failures on my Ford Ranger truck built in Thailand. A very significant finding was reported on 5 November 2016 by the US National Highway Traffic Safety Administration (NHTSA) that comments: "But maybe the biggest discovery was how many other Ford vehicles use the same door latches as the Focus. What started as an investigation into about 400,000 Ford Focus cars turned into a recall of 2.3 million Ford vehicles". The NHTSA required Ford USA to extend its previous much-reduced recall to all 50 states and U.S. Territories. Appalled by Ford's attitude on 28 April 2017 I replaced my Ranger with a brand new Thai-built 2017 model year manual 2WD 4-door Chevy Colorado C-Cab 2.5 litre LT Z71. I have already clocked-up 1,500km, including a visit to Central Thailand with its muddy minor roads. My new truck is rated 180HP, is well equipped and well made, but the big bonus is having peace of mind that the doors will stay closed when on the road and also when the truck is parked and locked. As I understand it, Vauxhall Zafira fires in the UK were consolidated by an increasing number of individuals via Facebook, and then BBC  Watchdog got involved to bring Vauxhall to task. I only found out about the USA recall by chance by Googling after I had two Door Latch failures in very close succession.
KW, Thailand
The Zafira B problem was not what sensationalist media (including BBC Watchdog) cooked it up to be. The design fault of the RHD Zafira B is that the heating and ventilation blower is situated vertically (like a bucket). To prevent water getting into it there is a special gutter at the base of the screen. But if a Zafira B had needed a new screen, this special gutter was often discarded by the screen replacement company, allowing water to drip into the blower motor. As the motor rusted and started to fail it would only work on the highest setting. To fix this, a common bodge was to bridge the resistor (fuse). That's why they overheated. And that's why they caught fire. But, unfortunately, these simple facts got in the way of a good story.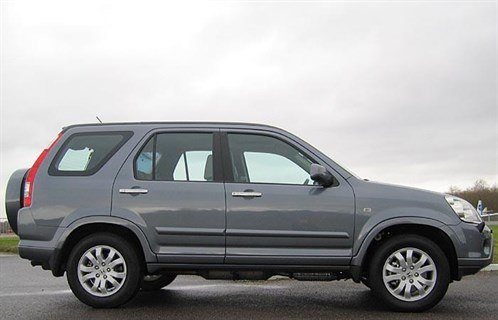 Cleaning up
My wife currently has a 2005 Honda CR-V 2.2CTDI with 100k on the clock. She uses it for moving the kids around locally and then twice a week travels into the centre of Manchester for work. In light of all the recent chat regarding 'dirty diesels', I can foresee Manchester imposing a levy on diesel vehicles in the near future, meaning a incurred cost to using this car and indeed the value of our car dropping to zero. So my question is, should I move across to petrol now, because she mainly does local runs and when she makes a 20mile commute it's into a city centre? If yes is the answer, do you have you any suggestions for which used car to go for? I ideally need a large petrol SUV style similar to our CR-V with 4 wheel drive and a reasonable boot. My budget is around £15k and any help is greatly appreciated.
PC, via email
Simply switch to a later EU4 CR-V 2.0iVTEC. She probably gets about 40mpg from her 2.2iCTDI and can expect 28-30mpg from the 2.0i VTEC. Ideally, go for a petrol hybrid, such as a Toyota Prius or Prius Plus. To go cleaner than clean, she could even consider an electric car such as a Renault Zoe.
Nursing a grievance
I have a VW Tiguan that is only 18 months old. I purchased it on a PCP brand new, costing £433 a month. Problems started 2 months ago with a coolant leak. I took the car to Caffyns Worthing VW garage, who filled up the coolant and told me to come back to see if it was leaking. When I returned because it was indeed still leaking they couldn't fit me in for 2 weeks and apparently I was safe to drive around and fill up the car daily at the garage and this would not cause any problems. This became something of a chore after 2 days as I'm a staff nurse in A&E and do a lot of driving to work at unsociable hours. It's also dangerous having to fill coolant up on the hard shoulder when it had run out twice a day if not more. I decided to go to the garage I purchased the car from: Hedge End Peter Cooper, to see if they could fit me in quicker. They were shocked what Caffyns had told me and said I should not be driving this car. They arranged quite promptly to fix the car. 1 week later I had my car back with a new coolant tank. A few days later more lights were flashing on my dashboard and once again the car wasn't safe to drive. They picked the car up and took it into the garage where they fitted a whole new engine. After 18 months I thought this was a little worrying. 3 weeks later the car came back to me. I thought after a month my car was finally fixed. Sadly not. I was driving at 70 mph in the overtaking lane just one week after the car had been returned and the engine lost power. The scariest part of all was my 1 year old son and my niece who is 5 months were passengers in the back. Luckily I managed to pull across traffic over into a slip road. There was nowhere safe for us to stand as we were on a junction. The AA came and took the car and said under no circumstances should any one be driving this car.  Another VW courtesy car was delivered, I went on my night shift still very shaken and upset from my experience of breaking down. I finished my night shift and went to the courtesy car and yep it's broken down leaving me standing in the cold for 2 hours with a tired, hungry baby waiting to get the courtesy car jump started. I complained and a second courtesy car was delivered to me. I had this for a week. I told Peter Cooper and the finance company I did not want the car back as it was not fit for purpose. They told me I had no choice but to have the car back as it was over 6 months old therefore all the faults are my problem and not theirs. There was no communication from Hedge End Peter Cooper on the progress of my car, just 1 voicemail left of my phone on the 13th May saying Hedge End garage would get back to me. But after no contact the whole day of the 16th May, I received a phone call at 4 pm saying I had to collect the car that day or I would be getting charged for the courtesy car at a very high rate the next day. To drive 45 miles in rush hour traffic with a 1 year old is pretty impossible. I therefore contacted customer services who told me that they would contact the Hedge service department and would get straight back to me. 1 hour later at 5 pm no reply I then rang back. They had forgotten to ring me and said to ring Hedge End who organised me to pick my car up on the 17th May but from Portsmouth as that was nearer to me. Today I collected my car and spoke to the service manager at Peter Cooper Portsmouth just to get an idea of how I had been treated after 3 major faults with the car. He agreed nothing could be done but they will try and contact VW themselves but it may not be a positive outcome. I not only am petrified to drive a car that has had 3 major faults and scared to put my child in it, I'm also distraught about the customer service I have received from 3 different dealerships. I'm really not sure where to turn to next. I feel very vulnerable as I have little knowledge on cars. Please help me. 
VH, via email
If the car has been permanently fixed you have no grounds to reject it. If it has not been permanently fixed then you can reject it on the grounds that it is fundamentally faulty and has been since you bought it. You use the ruling in Clegg v Olle Andersson (trading as Nordic Marine), House of Lords, 2003. The "6 month rule" only applies if a car develops a fault within 6 months that could have been present or developing on the day of sale and the onus is on the dealer to prove that it wasn't. If faults develop repeatedly then that is the proof that the car is fundamentally faulty. Reject the car both to the dealer and to the Finance House under Section 75 of the 1974 Consumer Credit Act. Law here: http://www.honestjohn.co.uk/faq/consumer-rights/ Stick to the FACTS of the breakdowns. Keep all the personal details out of it. You won't get your monthly payments back, but the debt should be cleared.
Click back to Honest John's Motoring Agonies 17-06-2017 Part 1
Comments
Author

Honest John
Latest