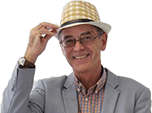 Honest John's Motoring Agony Column 04-03-2017 Part 2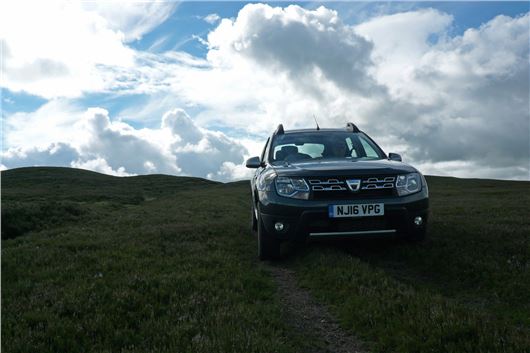 Published 03 March 2017
Click back to Honest John's Motoring Agony Column 04-03-2017 Part 1
Four by flaws 
I will have to replace my 2005 5-door petrol RAV-4 sooner or later but its successors and rivals have a host of extras I will never use. The only luxuries I want are air-con (if only for de-misting) and a radio; and 17-inch wheels deeper profile tyres that you recommend. Everything points to the Dacia Duster, but the only model with air-con is the top of the range Laureate that is diesel-powered. Is diesel an absolute negative for someone who barely covers 5,000 miles a year? Or are their any other solutions?

BS, via email
They do a 1.2TCe 125 petrol-powered version either 2WD or 4WD (4WD far better) and it's really very good indeed: /road-tests/dacia/dacia-duster-laureate-tce-125-2016-road-test/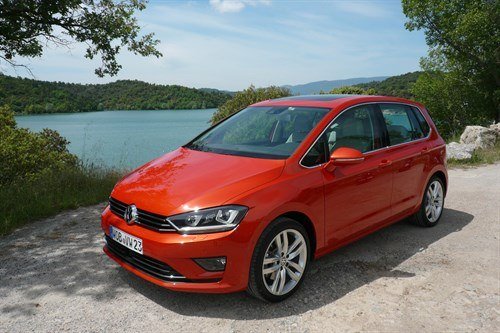 Two into one
My wife and I, both now octogenarians, currently drive her VW SV petrol auto and my Honda CR-V diesel auto, both 18 months old. We are thinking of replacing both with one new petrol auto car due to a downsize house move, in the next six months or so. Any replacement would need the same higher driving position and higher headroom, for ease of entry and exit that our present cars offer. The Audi Q3, BMW X3 and VW Tiguan with, perhaps, the 2 litre petrol engines and auto boxes, all come to mind. However, I wonder what you would choose, and why, or whether you would choose an alternative. At our ages, a new car is likely to be our last car. I look forward to receiving your favourable comments at your earliest convenience
JH, via email
I would keep one of your existing cars rather than lose the fortune in early depreciation that you will lose if you replace both of them with one new car. The one I'd keep would be the Golf SV, and take out additional warranty against trouble in the future with its 7-speed dry clutch DSG transmission.
Consolidated car
My husband has recently died, leaving me with 2 cars in the garage: a 2010 Honda CRV and a 2004 Honda Jazz, both petrol models. I would like to sell both and buy a new car for myself. I am in my 70s, still very active, and regularly drive long distances of 150-200 miles, but mostly this car would be used for short runs. Although we have always been Honda fans, I am looking for something a little bigger and more comfortable than the Jazz and have considered the Honda Civic, Mazda CX3, Volvo V40, Renault Captur and one of the Hyundai range. Do you have any thoughts/suggestions on any of these (or other models) for a lady of advancing years and little knowledge of cars.

PH, via email
Sorry for your loss. The Jazz isn't worth much at all. Maybe £1,000. The C-RV could be worth about £7,500. So this doesn't finance replacement with something like a used Mazda CX3, or anything new. You could consider a used Honda Civic 1.8iVTEC, which is proving to be a very reliable car. You might get a used Renault Captur. Not much point in a used KIA Sportage because it's about the same size as the C-RV. If you can manage driving it, your best policy is to stick with the CR-V.
Slim chance
I would appreciate your advice. We have just moved house and exchanged a large driveway for a far narrower carriageway to the rear of the house where the garage is located. We drive a 2012 Lexus RX 450H F Sport. My wife won't attempt to drive it through the carriageway so it may have to go. It measures 1,884mm in width, which gives me about 50mm each side with the door mirrors extended. There is also a kink in the carriageway about half way down that has to be negotiated. It seems all new cars are getting wider, so to gain any meaningful improvement on width I have been looking at the previous model of the BMW X1, Nissan Qashqai, the new Suzuki, SEAT and the like. We have a large dog so a decent boot is needed and we do not want a diesel.  I'd like some power if possible. Are you able to suggest any options please as I am getting tired of getting out of bed early to get the car out of the garage.
SG, Henley-on-Thames
The SEAT Ateca 1.4TSI 150 is okay, but 2,000mm wide including mirrors (1,840 mirrors folded), so that's out. The Vitara S 1.4T Boosterjet is 1,775mm mirrors folded. The Peugeot 2008 is 1,829mm mirrors folded, 2004 mirrors out. A Ssangyong Tivoli is 1,795mm mirrors folded. A Dacia Duster is 1,822 mirrors folded, 2,000mm mirrors out. The Toyota C-HR is 1,795mm mirrors folded. The Qashqai is 1,806mm mirrors folded. The KIA Sportage is 1,855 mirrors folded. The KIA Soul is 1,800mm mirrors folded. The KIA Niro is 1,805mm mirrors folded. Annoyingly, manufacturers give widths as either with mirrors or with mirrors folded; rarely both. The old X1 was 1,791mm mirrors folded.
Return to spender
My wife bought a new VW Golf from a VW dealer in October 2015 and realised in February 2017 that she had not paid any VED on the car. She discovered that she did not have a V5 form and had not received a renewal reminder in October 2016. She phoned DVLA immediately, paid the tax for the 2017 year and was told that the amount of £7.50 would also be due from 1-10-16 to 31-12-16 and that the Enforcement dept would deal with that. It seems the address on the DVLA system was wrong, but they would not say what the incorrect address was, nor to where the V5 had been sent. She was transferred to this dept, paid the £7.50 and was told that a fine of £80 would have to be paid, which she declined. She was asked to appeal, which she did. This was rejected. The VW dealer says it sent the correct address to DVLA in 2015, but has so far failed to prove it. Clearly, it would have been preferable if we had noticed the non-arrival of the V5 (and the annual VED) but we didn't - not helped by the lack of a tax disc on the windscreen. Does she give in and pay the fine or fight on?
PB, Winchester
Such cases end up in the Small Claims track of the County Court where you have to contend that you cannot be held responsible for the DVLA's mistake. But the DVLA will counterclaim that you are supposed to check up that your V5C has arrived and is correct and, if it has not come within 28 days, are supposed to phone the DVLA. The DVLA processes about a million documents a week and this is mostly very efficient but it is grossly unfair that when mistakes are made the blame is laid on the wholly innocent vehicle keeper.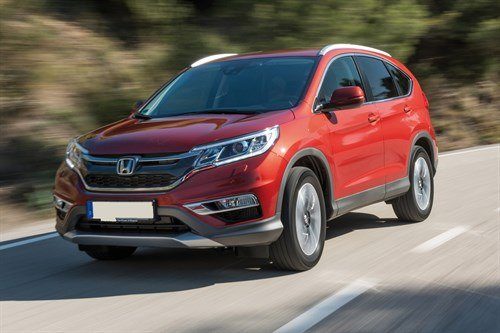 Bradford and Blingly
In December 2015 I purchased a new Honda CRV, this being my last vehicle because of my age I treated myself to the top spec plus some extras, one of which was the chrome pack. Towards the end of last year when I had owned the car nearly 12 months I was informed by the Honda dealership that there was an issue with the chrome front grill and the automatic braking system due, I understand, to reflection problems. The grill is the major part of the chrome pack. Honda has offered to replace the grill with a standard one, fit it free and extend the warranty on the car by one year. This takes the 'shine' off the car for me. They do not put any value on the fact that I have been driving the car for the last 14 months, 11 of which were in total ignorance of this systems failure to give me the protection that I have paid for. They tell me it was a manufacturing fault, but I would say that it was more of a design failure. Your view on this matter and your suggestions as to what would be a reasonable settlement would be very welcome.
RM, via email
That's a completely new one on me. Obviously if you had been in a crash as a result of the system not working then Honda would be liable. But "affecting the performance" doesn't mean that the system would always fail; only that reflections from the grille could lead it to fail. And this potential problem has only been discovered in use. So I don't see any basis for a claim and I think that the extra year's warranty is adequate compensation for losing your shiny grille.
Damage control mission
I bought a manufacturer approved used Skoda Yeti Outdoor in July 2016, supplied by a Skoda dealer from VW Group used stock. The car turned out to have multiple, undisclosed repairs. The Approved Used Multi-point Checklist was not handed over at the time of the sale and, when requested through Skoda UK Customer Services, did not acknowledge any of the defects. The dealer refused my rejection of the vehicle under the Consumer Rights Act 2015. The Yeti has been parked up for 7 months now pending the start of legal action. I went to a franchised dealer for their 'no nasty surprises' promise and Skoda's 'peace of mind' promise. Any advice gratefully received.
JW, via email
This is terrible service. The Consumer Protection from Unfair Trading Regulations May 2008 (CPRs) contains a general prohibition against unfair commercial practices and, in particular, prohibitions against misleading actions, misleading omissions and aggressive commercial practices. The Regulations are enforceable through the civil and criminal courts. This creates an offence of misleading omissions, which would not previously have been an offence if the consumer had not asked the right questions. So if a salesman knows a car has, for example, been badly damaged and repaired and does not tell the customer, he could later be held liable if the customer subsequently discovered that the car had been damaged and repaired. See this FAQ and good luck. You have a strong case. But if the money involved is more than £10,000 and does not qualify as a 'Small Claim', it could be a very expensive case. I don't understand why in 7 months no progress has been made: /faq/consumer-rights/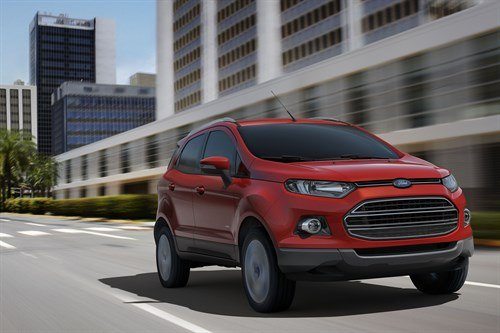 Affordable Ford
Its time to buy a new car, I have been looking at the Nissan Qashqai, Ford Kuga and Toyota RAV-4.I have always been a Ford man and I currently I have a 2009 Ford Mondeo. Is it worth staying with Ford? Which one do you advise? I have about  £20,000 to spend
NS, via email
You won't get a new Kuga for £20k unless at a huge discount. You could get a Ford EcoSport, but I wouldn't. The best value SUV is the Dacia Duster 1.2TCe 125 4x34 at £14,895: /road-tests/dacia/dacia-duster-laureate-tce-125-2016-road-test/ You can get a smaller engined 2WD SEAT Ateca: /road-tests/seat/seat-ateca-10tsi-ecomotive-2016-road-test/ And here's a test of a Nissan Qashqai 1.2 DIG-T (same engine as the Duster): /road-tests/nissan/nissan-qashqai-12-dig-t-2014-road-test/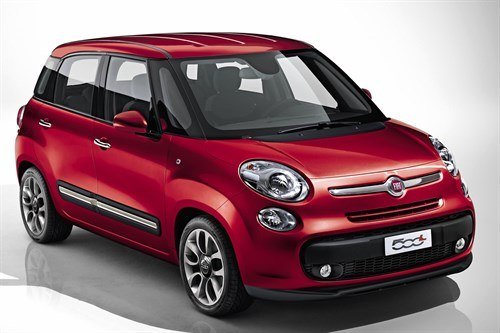 Bag lady
I bought a FIAT 500L in August 2015, which was still under manufacturer's warranty. In February 2016 I got a warning on my dashboard that there was a fault with the airbag and to take it into a FIAT Dealership, which I duly did. Since then, my car has been a regular visitor to the dealership and the problem still hasn't been fixed. They get the light to go off for a short time but eventually it will come back on again, most recently this morning. I can't fault the dealership for its perseverance in trying to rectify the fault but I have a car that is not safe and also not saleable.Is it reasonable for me to contact FIAT and ask them to buy back my car from me? Or can you suggest another route for me to take?
SE, via email
You say you bought a FIAT 500L in August 2015 "which was still under manufacturers warranty." That implies it was a used car when you bought it, so I think you will have great difficulty in attempting to reject it at this stage. If you are anywhere served by http://www.airbagman.co.uk, then get your FIAT dealer to agree to call them in. I think the SRS system is being triggered by a bump and each time the dealer is re-setting the trigger bit, for some reason, it has become so sensitive that it almost immediately re-triggers on the slightest bump.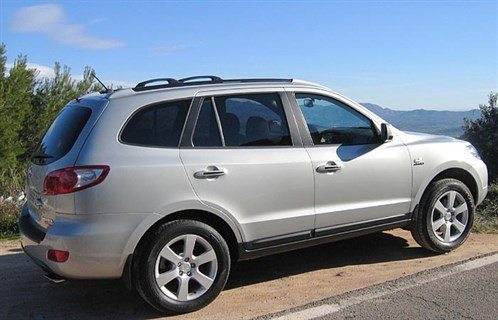 Commercial break
After 10 years of trouble-free motoring with my Hyundai Santa-Fe commercial and now retired I am looking for a new replacement. I want to go back to petrol as short trips will be the norm from now on. I have been looking at two cars and would welcome your advice: Skoda Yeti 1.2 Petrol Auto:  Any problems with this engine relating to the recent VW issues or are these only related to diesels? Suzuki Vitara 1.6 Petrol : what engine is fitted in this? Any other suggestions?
PG, via email 
Yeti 1.2TSIs had trouble with timing chains until VAG switched over to timing belts for these engines. They also come with the dreaded 7-speed dry clutch DSG automatic that is still giving trouble. Best to wait until the new model Yeti comes along later this year. The Vitara 1.6 has a chain cam Suzuki engine, but the Vitara S 1.4T BoosterJet is a much better engine, is much more economical, lower CO2 and is available with a 6-speed torque converter auto. Your other option is a Peugeot 2008 1.2 Puretech 110 EAT6 torque converter auto with Grip Control. That rides better than the Vitara S.
Rent to buy
I have been leasing cars for years and currently lease a diesel Qashqai. It has very low fuel consumption but I have been a bit disappointed with a lot of silly faults and rattles. I am planning to buy my next car and keep it for a long period as I now do only about 7,500 miles per year. I am thinking of getting a petrol engine for long term reliability, although I realise the fuel consumption will be higher. Dealers say that I am wrong but what do you think? Given the niggles with the Qashqai I have been thinking about the new SEAT SUV. Would this be a good buy or do you have other recommendations?
SP, via email
Definitely switch to petrol. Okay to lease a diesel that you will be rid of after 3 years before the real problems start. Not a good idea to own one long-term. The SEAT Ateca might be a good choice, especially with the 1.4TSI 150 engine. Don't look down on the Dacia Duster 1.2TCe 125 that even with 4WD is still only £14,895. Also consider a Peugeot 2008 1.2 Puretech 130 6-speed with Grip Control, and a Suzuki Vitara S 1.4T Boosterjet 4WD.
Click back to Honest John's Motoring Agony Column 04-03-2017 Part 1
Comments
Author

Honest John
Latest