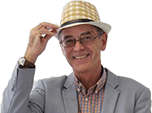 Honest John's Motoring Agony Column 01-01-2016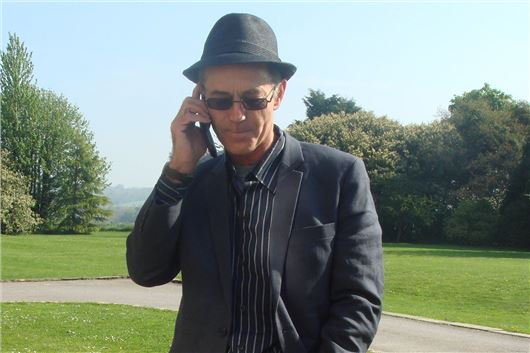 Published 01 January 2016
Honest John's New Year yelpings include soaked seats, stall stories, exchanges of fluids, weatherproofing, lubrication, lessoning the cost of insurance and loads more that exceeded the GVW of Telegraph Cars.
As usual, emails to Honest John should be addressed to: letters@honestjohn.co.uk  Please try to keep them as short as possible.
Window pain
I recently parked and locked my year 2000 VW Golf outside in the rain. Returning later I discovered that, although the car was still locked, the front windows were open with the result that the seats and carpet were wet. Having studied the owner's manual and experimented, I think the key was the cause of the problem. If the unlock button is pressed and held down for a few seconds, the windows will be wound down. After the unlock button is released, if a door is not opened within 30 seconds, the doors will re-lock but the windows will remain down. After locking the car, I had put the key in my pocket and once indoors had bent down to change my shoes which must have been how the unlock button became pressed. Is there any way the control of window opening from outside the car can be inhibited to improve its security?
TH, Princes Risborough
The 'global window opening' button function can be disabled. But this has been a standard fault with VAG cars for 20 years. The locking and windows ECU is inside the driver's door where it is subject to moisture ingress that can also cause all the windows to open.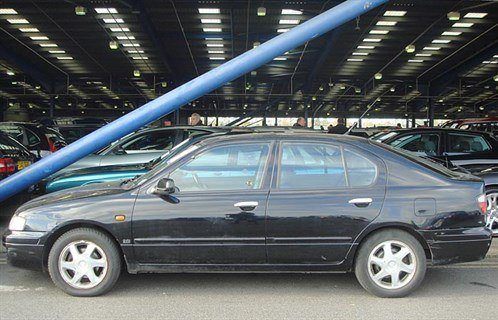 Nissan impossible
I have a 1998 Nissan Primera 2.0SE auto that behaves as if the engine is going to stall any minute when stationary at the lights. This also occurred about a year ago. My garage mechanic then said it would require an expensive MAF unit replacement. He however proceeded to carry out 'minor modification' to the unit and charged me £50. The problem then disappeared until now. I spoke to him again and he said it might improve by cleaning the filter, for which he'll charge £20. Please advise.
SB, via email
It's an old car. You can replace the air filter yourself but the problem probably is the mass airflow sensor that will cost about £250.
The transmissionary position
I own a 2003 Mercedes E-Class automatic estate that I bought new and that has been regularly serviced. It has done 300,000 km. The vehicle has now developed a judder that occurs between 1,500-2,000 rpm. If I use the Tiptronic to change gear and go over 2,000 rpm the juddering stops. I have taken the car to a number of Mercedes garages, but none have come to a definite conclusion as to the cause of the problem. Several have suggested it might be a torque converter fault, but other possibilities as well. As it will prove to be a costly process of elimination I was hoping you might be able pinpoint what the problem could be.
TM, via email
That is the kind of mileage when a torque converter fluid flywheel often starts to need a rebuild or a replacement. Alternatively, the transmission heat exchanger in the radiator could have split, admitting engine coolant to the transmission fluid. Get it to a member of http://www.fedauto.co.uk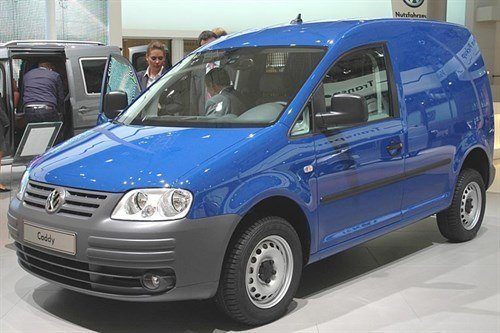 Caddy lacks
Thank you for the advice regarding my VW Caddy's engine rattle. You recommended Shell V-Power diesel and so far it seems to be working. I now have to replace two tyres (205/55 R16 94 HA). Do you have any ideas as to which make would be best for all year conditions?
KB, via email
A Caddy is essentially a van so you need higher weight rated tyres. At least SUV rated such as Michelin Latitude or van rated such as Michelin Agelis. Nokian does Weatherproof all-season tyres in 205/55 R16 94 V XL. But all-weather or cold weather tyres must be fitted to all four wheels.
Lubed behaviour
I bought a new Skoda Superb 2.0TDI in November 2013 and had it first serviced at 12 months and 11,935 miles. I am told by Skoda that I do not need an oil change until at least 15,000 miles because they used Long Life oil. Mileage is currently 22,200. Is this acceptable for such an engine, as I believe you have always recommended an oil change every 10k miles in a diesel engine?
BL, Chepstow
Every internal combustion engine needs an oil and filter change at least every 10,000 miles or every 12,000 miles whichever comes first. No exceptions.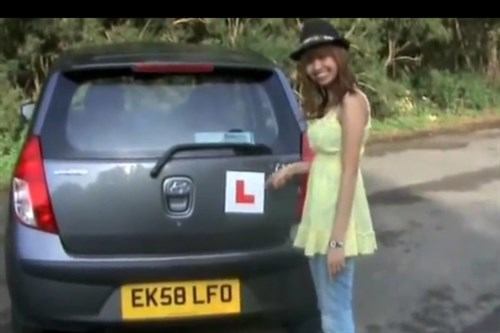 Teacher-pupil relations
My grand daughter has just passed her driving test age 22 in Australia. She is a schoolteacher and is coming back to the UK to live. Everyone is telling me she should take a few lessons in the UK and pass her UK driving test because her insurance will be around £5,000 on her Australian driving licence, but around £1,000 on a UK licence. Is this correct?
PG, via email
Yes. UK Insurance has become beyond ridiculous now that it's mostly run by hedge funds and private equity funds that see the potential for exploitation in something that is legally compulsory. Britain and Australia drive on the same side of the road, but rules and regulations differ so it's wise to take UK lessons and a UK test.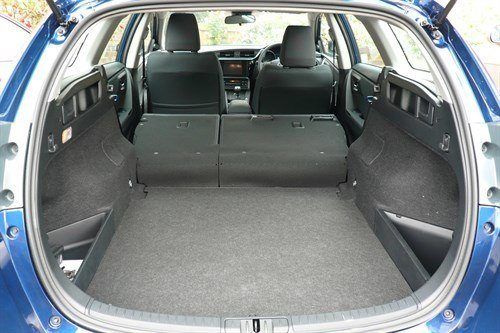 Swindon v Chesterfield
I am looking at new compact estate cars and am particularly interested in the Toyota Auris Sport Tourer and the Honda Civic Touring. I intend to keep it for a long time (perhaps 10 years) and so long term reliability and general hassle-free motoring is important. Both Toyota and Honda have good reputations for reliability. The Honda 1.6 diesel Tourer looks very attractive but seems more expensive through a broker than the Toyota. I understand the Toyota has a BMW diesel engine. Is this the N47 engine with the timing chain issues? Which would you go for: the Toyota or Honda? There doesn't seem an awful lot to choose between them otherwise.

PT, Dunstable
Yes, the Toyota does use the old N47 BMW diesel engine, but the timing chain problem with that is now fixed. That said, if you're comfortable with the looks, the Civic Sports Tourer is a better car with better handling and ride quality and a stunningly efficient 1.6 diesel engine currently averaging 67.5mpg in our Real mpg. Both cars are built in Britain.
Forestry commission
We have a April 2005 Subaru Forester 2.5XT in excellent condition with only 50,000 mile from new (mostly weekend driving) and new all-season tyres that is sadly no longer required. It has been an excellent all weather car and I would like to get the best price possible. Where is the best place to advertise such a vehicle? And what sort of price should I expect as I have seen similar cars advertised from £2,500 to £4,750 and am unsure what to ask for a reasonably quick sale?
MH, via email
If you live in a country area where there is a strong demand for this sort of car, then advertise locally in local papers and local newsagent's shop windows, asking a mid-way price of £3,650, which is specific yet still implies you would be open to offers. If a potential buyer offers £3,000, say you were really looking for £3,500 and you'll probably end up settling on £3,400. Remember, don't allow potential purchasers to test-drive it unless they can prove to you that their insurance covers them. Take the money in cash in a bank, any bank, from which you can transfer it to your own account, then payment cannot be revoked.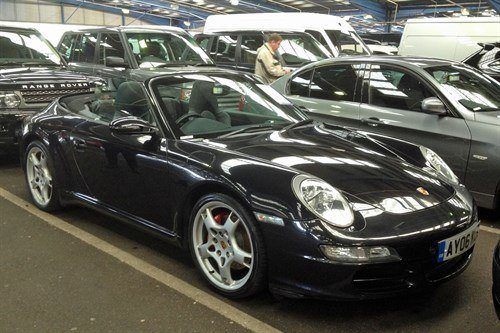 Details
My Porsche 997 was damaged and required a new door (on insurance). The work was carried out and at the same time, I decided to have the car valeted and the bodywork smartened up by removing a couple of small dents, painting the front bumper and having a machine polish. On its return, stone chips to the bonnet stand out (possibly because wax has filled the gaps) and the car looks poor. I thought that the paint on the bonnet would automatically have been blended, eradicating this problem. They said that I should have been advised to request this but that painting the front end would cost £1,500 rather that the £500 (plus VAT) I was charged for the bumper. I'm disappointed as the car was supposed to be returned to quote 'showroom condition' – per the following extract for their website: Full Paint and Interior Protection – The ultimate upgrade that returns your vehicle to showroom condition inside and out. Full Exterior Valet; Interior deep wash valet including steam wash of seats and carpets; Machine polish; Application of full A Glaze Paint Protection with 5 year guarantee (A Glaze is currently used by most of the world's major airlines and is the only paint sealant product that carries Boeing and Airbus certification); Application of Interior Vinyl/Leather treatment, a blend of natural conditioners that protects against UV ray damage, stains and cracking; Includes Car Care Kit. The work wasn't cheap. Do you have any advice?
JC, via email
If the paint is damaged then it can't be returned to "full showroom condition" without repainting. There is a technique called 'blocking' whereby paint is forced into holes and cracks with a finger, then the surface is blocked with superfine abrasive and afterwards polished. But this never entirely removes the blemishes
Shuddering the blame
I was interested in your reply to JA regarding the judder he was experiencing on his Ford Focus with Powershift transmission. I had exactly the same problem with my Fiesta fitted with the same  transmission. However, my judder was only occurring on an intermittent basis. One Ford dealership insisted that there was no fault, even though I complained about the problem on 3 separate occasions.  Another agreed that there possibly was a fault and that it was likely to be a clutch pack problem. However, to submit a warranty claim he had to record the fault on his fault finding equipment and this was proving difficult because of its intermittent nature. The cost of replacing the clutch pack as a routine repair would be in excess of £800. I get the impression that Ford is trying to avoid the problem and is making warranty claims as difficult as possible. Unfortunately, I lost my patience with the problem and disposed of the car. A shame, really, because I really liked the Fiesta Powershift. However I get the impression that the Powershift transmission system is becoming troublesome.
PH, Great Hale, Lincs.
The dry clutch packs of Fiesta B-Max and Focus 1.6 and 1.0 EcoBoost Powershifts are failing regularly. I have recorded 14 failures. It's a sad situation when you have to get rid of a car because the manufacturer will not admit a well-recorded fault and will not fix it.
The dark side
I must admit to being unconvinced by those who propose to sue VW (and others) because their car isn't as green as they were led to believe. People buy diesel cars for their economy and pleasing driving characteristics - torque at low engine speeds and quiet, low-revving high-speed cruising. However, I've noticed that you seem to be waging something of an anti-diesel campaign, and quite a few of your readers are jumping on the petrol engine bandwagon. Now this is probably fair enough, where small cars are concerned, since the economy gap between diesel and petrol can in some cases be quite small. But diesels make a much better case for themselves in big cars and SUVs. For some reason, the economy gap is much larger. Just a few examples: I recently owned a 2013 Chrysler 300C CRD that averaged almost 40 mpg, where a 3-litre petrol-engined car weighing more than 2,000 kg would struggle to reach 25 mpg. The figures for Maserati Ghibli and Quattroporte suggest that the diesels should do around double the mpg of the petrol versions. And Jaguar XE, XF and XJ diesels are so much more economical than the petrol cars that our local main dealer doesn't even bother to stock petrol ones. I think some owners of big cars will be very sorry if the current anti-diesel campaign persuades them to switch to petrol. You also suggest that all current diesels will become unreliable after 5 years' service. Maybe so! But, if properly engineered, this should not be inevitable. If it is, there are untold levels of chagrin awaiting many private van and taxi owners. And anyway, the long-term durability of small, highly-tuned petrol engines in biggish cars, subjected to a range of driving styles and servicing regimes, remains an unknown quantity lurking behind present trends! 
KW, via email
European manufacturers have to produce diesels to bring their average corporate CO2 down under 130g/km for the whole of 2015. They can't build and sell enough electric cars and hybrids to do this and because the average CO2 of diesel cars is lower than for petrol cars they have had to abandon almost entirely the large-scale production of cars with petrol engines of more than 2.0 litres. The 400-600PS petrol engined supercars and super saloons are a tiny proportion of total car production. The problem with diesels is that to get within the prescribed NOs limits, the engines have to be loaded with a lot of emissions scrubbing equipment such as EGRs, DPFs and now SCR systems, none of which is everlasting and some of which simply clogs up if the car is repeatedly used for short runs from cold starts. Feedback back from more than 750,000 readers over 21 year in my massive databank at: honestjohn.co.uk/carbycar proves this. So diesels are entirely unsuitable for people who do 5,000 miles a year and think that they will more than recoup the additional £1,000 - £2,000 of a diesel over a petrol. They still make sense for the driver who does 100,000 miles in 3 years because his average saving in fuel of around £4,750 over petrol should be enough to pay the extra cost of the car in the first place (which he gets back on residual value anyway) and should pay for the repairs and replacements the engine is likely to need. I don't "campaign against diesel." I merely preach common sense.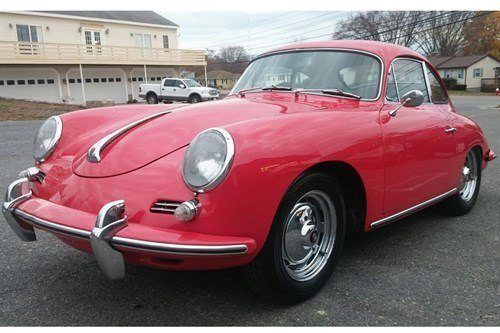 For richer, for Porsche
A good friend of mine is selling his very well preserved and unrestored1960 Porsche 356B 1600 Super coupe with the very rare factory sunroof. The car is all matching numbers, including engine and transmission. It is an excellent running and driving 356. It came with the Certificate Of Authenticity (CoA). The car is not listed yet in public. Please do not hesitate to forward my email to any devoted Porsche enthusiast or any club's member. The car is located in the USA. If interested I can put you in direct contact with my friend.
PK, via email
Best place for this will be Barratt Jackson's auction in Scottsdale Arizona in January, which is the biggest classic car, cherished car and muscle car auction in the World. Lasts 4 days. Huge prices often achieved. But he needs to commit quickly. A LHD 1964 Porsche 356C Outlaw sold for £49,280 inclusive at Historics classic auction at MB World, Brooklands on 28th November. Warning: Barratt Jackson, Scottsdale is a 'no reserve' auction so you commit to selling the car to the highest bidder.
Banged up
I've been hit in the rear by a hired van over the weekend. I stopped and got all details including photos etc. No other witnesses though. More damage done to hire van than the bumper on my Alfa Romeo 159 estate, but suspect I'll need a new bumper at the very least. I did receive quite a bang on my headrest to my head as a result of the impact but nobody else hurt. My question is: I've just received a call from the hire company involved wanting me to settle this without going through insurance companies. I've yet to phone my insurance and advice them I've had a collision. My garage is willing to give me a quote direst this week after an inspection. If agreed the hire company is seeming to say they will pick up the bill for the damage. Is this a good idea or am I missing something here?
JE, via email
Insurers demand to know if you were involved in any claims and can penalise you if you don't tell them. The only way out of this one is if no one tells an insurer or leaks that the car has been repaired to the Motor Insurers Database, and many repair shops are on 'incentives' to do just that. Also there will be hidden damage to the crush box behind the bumper valence and once the van company learns the full cost of the repair it might change its mind. At least get the quote and bounce it off the van company before making any decision.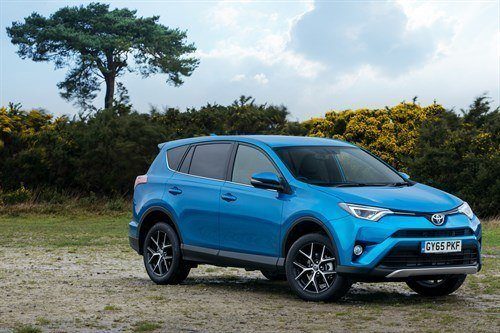 Hyber active
Most of the reviews I have read on your site to do with hybrids indicate that they are not that good on long runs. Do you think the new 2016 Prius or the RAV-4 hybrid might be better for long runs?
RB, via email
A hybrid is at its greatest advantage over a diesel for relatively short suburban or city runs. A diesel is likely to be more economical on a long motorway run, especially at average speeds over 70mph. I don't know how good the RAV-4 hybrid will be. Probably around 40mpg. I'd expect 50mpg plus from the new Prius, maybe 60. I averaged 63mpg over 300 miles delivering an Auris hybrid to my father.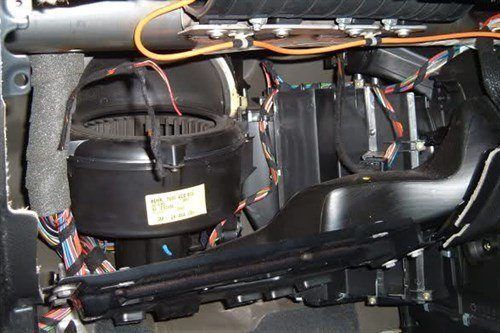 Burning issue
Thanks for your advice in the past about my Zafiras (I'm the clot who had the cruise control problem which you correctly diagnosed). I'm on my third Zafira B so was interested to hear you on the Radio 4 PM programme on Friday. I take your point that we should all clear leaves from under-bonnet intakes, and that gunk from not doing so can clog the pollen filter and burn out the fan. And that this may cause fires. What I don't understand is why this problem affects only RHD Zafira Bs, and apparently no LHD ones have burst into flames. Is it unkind to say GM mucked up the conversion of Zafira Bs for UK and Ireland, and LHD ones have better under-bonnet drains that don't cause fires? The issue will look different if a car-full of children dies from failing to evacuate fast enough at the first sign of smoke. On the rainy evening I listened to you, I could never have got through the lorries and across to the hard shoulder of the M4 in time to unstrap three children. People report their Zafira was a mass of flames in under 30 sec. That family's insurer will take GM to the cleaners when the court hears they only died because their steering wheel was on the right, and that in Germany or France they'd still be alive. The judge would not be interested in whether Vauxhall had offered a "free inspection" of a wiring problem that they didn't find because it had not yet
MW, via email
I explained it in more words and pictures here: /news/honest-johns-motoring-agony-column/2015-11/honest-johns-motoring-agony-column-7-11-2015/ In RHD Zafiras the fan motor has to rest on its side under the LH dash. That makes the motor more vulnerable to rainwater ingress if the windscreen has been replaced and the scuttle cover panel has not been correctly re-installed. But anyone who tries to sue GM will lose their money, because the fires are not caused by the heater motor failing. The circuit is protected by a resistor/fuse. The fires are caused by people dangerously bridging the resistor/fuse to the fan motor to force more current through it, just as would happen if a fuse blew on any electrical circuit and rather than fixing the fault the fuse was bridged. It's a great pity that instead of fanning the flames, 'BBC Watchdog' did not properly explain this and try to save a few lives, as I did in the link above.
Comments
Author

Honest John
Latest