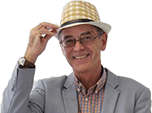 Honest John's Motoring Agony Column 16-7-2016 Part 2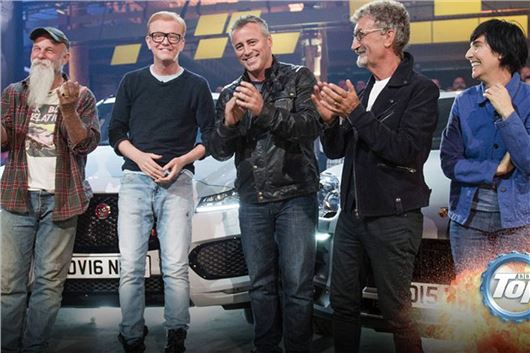 Published 15 July 2016
Click back to Honest John's Motoring Agony Column 16-7-2016 Part 1
Gears in Top, minds in neutral
What, please, is your opinion of the last six episodes of "Top Gear"?
PD, Lymington
Mostly expensive, humourless crap, written by committee instead of by enormous talent (Clarkson/Porter) and with the wrong lead presenter. I'd looked forward to the Venice road trip, only to be left desperately depressed. No breakdowns. No banter. No fun. Almost as if it had to be scheduled around Chris Evans' other broadcast commitments. The obvious now seems to be happening. Evans bowed out gracefully, so now the show can run with LeBlanc, Rory, Sabine and Harrismonkey. But it needs ideas, not copies of the same old stuff and I'm starting to choke a bit on supercar tyre smoke, if you get my drift.
Feeling rejected
Following your advice I rejected a car in April and contacted HSBC, since I had paid for the car using a debit card. They agreed to try to recover the money by imposing a Charge Back. They did this in two instalments, initially the balance, which was returned to my account in May, and the deposit, which was returned on 20th June. So it took a while, with some hassle, though rather less than going to the small claims court, I guess. I thought that you deserved to hear some good news. Thank you, HJ.
GP, via email
Excellent. Well done. Many thanks for the feedback. FAQ how to do this at /faq/consumer-rights/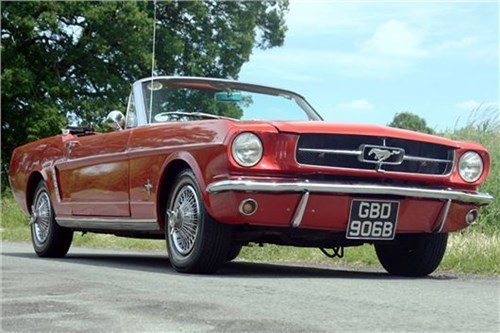 Covering letter
I am struggling to find somebody who can come out and fit a hood on a classic Mustang. The car is in St Albans. Any suggestions? The car does not run yet, so they would need to come out 
AG, London
There's these people: http://www.carhood.com/american-other/ You could look for a local guy 'car upholsterers and trimmers' in http://www.yell.com/ Then there's   http://www.bristolsunroofs.co.uk/ (obviously not local). Normally I'd recommend you to fix the car and do the sunroof last rather than commit to a roof while the car itself still needs work. (Not the same car, but the red 6-cylinder 1964 1/2 Mustang convertible in the photo is coming up in H&H's auction at Donington Park on 28th July. More at www.handh.co.uk )
Abused car
My son in law bought a 2007 Audi A6 3.0TDI quattro Avant with 60k and FSH from Audi. A check at the local Audi dealer in Nottingham has revealed: worn clutch, heavy and clearance at the limit. Cost £2000; Inlet manifold replacement swirl motors, etc. need changing at a cost of £1000; Rear boot lock chattering. Can you let me know how best to proceed against the dealer who is 100 miles away? My son in law has owned the car for 6 weeks.
SB, via email
These are his rights, but the best thing would be to simply have the dealer take the car back and refund his money: /faq/consumer-rights/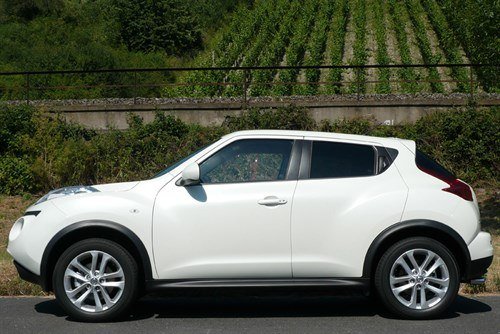 They must be juking
My son bought a Nissan Juke less than 3 years ago as an ex demonstrator with 300 miles on the clock. It broke down on the Tuesday before the May Bank Holiday weekend. The RAC tried a repair but ended up towing it some 6 miles to his normal garage. The garage said it should be still under warranty as the diesel particulate filter was totally blocked. He phoned the warranty people and was on the phone for 12 minutes. They said yes, it should be covered and send it to a Nissan dealer. He had it towed about 25 miles to the dealer who would not look at it for a week and when he did he told my son the DPF was not covered. Costs would be in excess of £2000. He intimated that we did not do enough motor way driving. How can I complain? A three-year old car should not have a main part fail like this? We do not just use the car the school run and on average it runs for at least 40 minutes for each journey. It has done over 51,000 miles so not just the shopping run-around. Please help as we feel that this car has failed on every level and to even get the main dealership to ring back when promised was a monumental task.
LN, via email
A diesel particulate filter would not necessarily be covered by warranty, even if the rest of the car was still within the 3 year manufacturer warranty. Its condition is affected by the way the car has been driven and the quality of fuel used. 51k miles is on the low side before they get blocked with ash. Normally 80k miles +. The good news is that they can normally be cleaned out by the Ceramex process for about £350 and if this is the case you don't have to spend £2,000 on a new DPF. This tells you about the process: http://www.ceramex.com/faq/  If you Google <DPF Cleaning> you'll find alternatives and 'DIY cures' that may or may not work at this late stage, but Ceramex is the only service I have positive feedback about.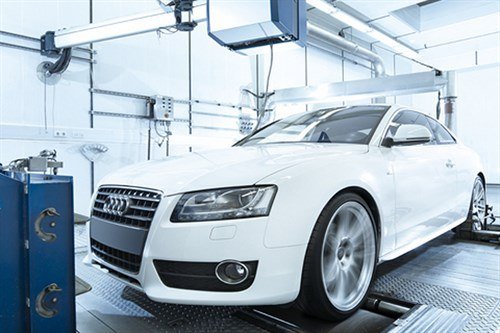 Broken Horse Power
I have just bought a new car and its engine power is described as 75PS in the sales brochure. Then after I bought it I read in the owner's manual and V5C that it is 55kW. Can you please explain why we have two measures of engine power and what they both mean?  Also how do they equate with the old bhp?
RW, Kendal
There are actually three measurements: kW, is the official European measurement of power and is usually rounded up, in your case to 55kW; PS that loosely translates to the American 'horsepower' (HP) and is 1.3596 kW and is also normally rounded up from the kW, in your case to 75PS. What then happens is that old-fashioned anal English car magazines ridiculously apply a formula to PS that turns it into 'bhp', usually giving some weird value like 73.97bhp. So they are being exact about an inexact measurement. Or they multiply the kW by 1.3410, which gives a value of 73.76bhp, which is also exact about an inexact measurement. Don't even begin to worry about it.
The wheel thing
I'm thinking of buying a new Prius 4, Business Edition Plus and am very sensitive to your advice concerning wheels and tyres. What would be your recommendation for these on this vehicle, my main consideration is of ride comfort, tyre wear and general composure.
MW, via email
Business Edition Plus means 17-inch wheels with 215/45 R17 tyres, but the good news is you can opt for 15-inch wheels that bring CO2 down to 70g/km, earn you a £400 rebate and mean you can register to avoid London Congestion charges. It will also be easier to sell 2nd hand to a taxi driver for that reason. More here: /road-tests/toyota/toyota-prius-2016-road-test//?section=prices/
Fighting it out
I am involved in a minor car park incident, where the other fellow says I drove into him. I think it was the other way round and I can show it to be so. The minor mark on my car washed off. The minor marks on his car complemented marks that were already there. We cannot agree. He is going to put it to his insurers. Can I fight this myself, without advising my insurer?
JD Knutsford
No. Because his insurer will tell your insurer anyway by putting it on the Motor Insurer's Database. But there is nothing to stop you actually fighting him over this personally in the small claims track of the county court, where you can also sue him for the increases in premium you will suffer for having been involved in a claim.
"I hesitate to write"
You advise avoiding the DSG Auto on a Skoda Octavia. I have a new Skoda Yeti SEL DSG 110PS 1.2 and am finding the automatic transmission difficult to get used to. Could you explain your advice please as it may help me? I find the car slow to take off and then the engine surges, in fact it is very 'lumpy'.
RP, via email
This is the dry clutch 7-speed DSG and it's the one that was subject to Worldwide recall. The DSG was originally designed with a twin oil clutches and needed its fluid and filter replaced every 3 years (a job simple enough to be DIY). Then VAG came up with a cheaper, lower torque DSG for smaller engines, filled it with synthetic oil and declared it to be 'sealed for life'. The problem is that when that synthetic fluid gets too hot it can become conductive and causes problems with the switches and Mechatronics of the DSG leading to loss of drive. Separately, the hesitation you are experiencing is partly due to VAGs insistence on a detent between N and D, forcing you to put your foot on the brake to release the lever. The ECU of the engine then receives a message from the brake light switch that you have your foot on the brakes and cuts fuel supply to idle revs. These switches often stick slightly and that's why the car will move forward a few metres on the fuel already in the engine, then pause for a heart-stopping second before accelerating again. These are the reasons why I recommend avoidance of the twin dry clutch 7-speed DSG. More positively, this is now gradually being replaced throughout the VAG range by twin wet clutch 7-speed maintenance DSGs.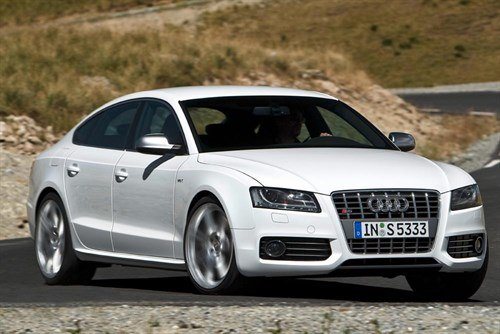 Over charged?
I am thinking of buying an Audi S5. The Audi dealer in Tunbridge Wells has an S5 Quattro 5-door s-tronic registered March 2012 with 46,500 miles. The price is £25,310. Does this seem about right to you? What sort of reduction should I push for?
DB, via email
That will be the 3.0 V6 supercharged S5 Sportback, not the original 4.2V8 in the coupe. If you don't mind losing the V8 grumble, it's more fuel-efficient and still nice looking, but has just been replaced by a new turbocharged S5, so the price is a little stiff. I think you can chip £2k off that. Make sure the very necessary 3-year s-tronic transmission fluid and filter change has been carried out.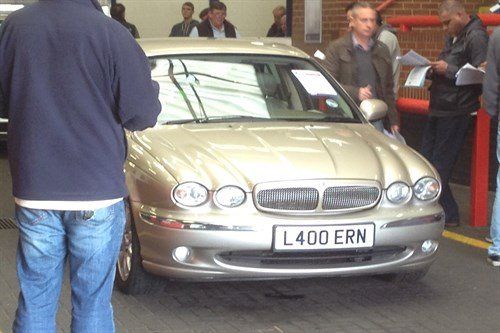 Driven to diss traction
I have seen a Jaguar X-Type V6 SE offered for sale. Customer reviews include something about "all wheel drive". Surely this is wrong. That car (2004 model) is not a 4x4 surely?
DM, via email
Yes it is. The X-Type 2.5 and 3.0 V6 petrol models were four wheel drive (like an Audi quattro or a BMW x-drive). The diesel X-Types were all front wheel drive. 'Autocar' ran a story some years ago about a reader who had 350,000 miles out of an X-Type AWD.
Fool gauge
I own a 2008 Jaguar 2.7 diesel in which the fuel gauge is constantly falling to the bottom. It has been reset on a number of occasions but after a few days goes haywire again. I have been quoted in excess of £600 for a replacement which seems steep. Any suggestion on how to fix at a lower cost? By the way, the other dials within the cluster are working normally
BR, via email
The problem is probably the float sensor in the tank itself, not the gauge on the dash. Do not dream of attempting to access this yourself or you may blow yourself up.
Solid status electrics
Perhaps I should have known better, but my purchase of a six and half year old Audi A8 3.0TDI with 145k kms on the clock has not gone so well. It was a company car, apparently regularly serviced, and passed its pre inspection report without problems. My next service after 1 year and 5k kms stated that the front arm suspension control arms need replacing and there was a coolant leak, investigation of which has identified multiple sources including cylinder gasket leaks, widespread carbon deposition requiring new inlet manifolds and engine cleaning at huge cost. It also seems that Audi engines are difficult to access and work on.
NP, via email
Paul Hudson wrote of this problem in Telegraph Cars. It has  frightened me off big luxury cars for the past 20 years. Mercedes W220 S Class are particularly bad. Your best bet is probably a Lexus LS.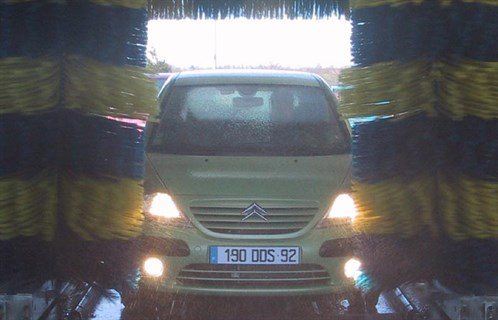 Reject shock
On 18th May I purchased a Citroen C3 for my 19-year old grand daughter who passed her test last year. It was her first car and not a good start because it failed the MoT and would have cost too much to repair. She is a student at Chichester, but her home is here in Cornwall. She will be going back again in September. The car is a 2002, had a replacement second-hand engine, water pump, timing belt, oil change, new clutch and MoT, so we were expecting it to last a while. I paid £1000 using my credit card. She had to return to Chichester in June and later in June as she returned to Cornwall the car broke down. Luckily she was in the AA. The mechanic couldn't sort it so it was towed to a garage. This garage thought electrics but could not sort it so we had to pay for it to be brought back to Cornwall to the garage where we purchased it. An extra £460 now spent. The garage in Andover told her about the 30 day period where if there is a problem she can reject it and should get her money back. My daughter has been involved with Cornwall Trading Standards and is now writing to reject and enclosing the bills. Am I right in thinking that as I paid with my credit card the garage has to refund? If I'd known she was going to drive to Chichester on her own I would have attempted to dissuade her, but the young are so confident.
LP, via email
If you used your credit card to pay for the car then you can use Section 75 of the 1974 Consumer Credit Act to reject it. See: /faq/consumer-rights/
Bay watch
I parked my car in a sport centre car park controlled by North Tyneside Council at 19.10 hours on 22-06-2016. There were 2 adjoining bays available. The spaces were flanked on one side with a parked sedan car that was left encroaching over the bay line and at the other side was the car park boundary bordered by trees, shrubs and foliage. The parked car prevented me from parking alongside within the bay lines due to its encroachment over the bay. Neither could I park within the end bay next to the car park boundary as the tree foliage was overgrown and encroached into the bay space. I have taken photographs showing the overgrown foliage that prevents anyone from parking within the end bay, rendering it unusable for vehicle parking. I parked away from the other parked car and foliage so that I could safely open my car door without damage to my vehicle and encroached over the centre bay marking. I have been served with a Council penalty charge notice at 20.51 hours for parking beyond the bay markings: a £50 penalty discounted to £25 if paid within 14 days. The notice does not include any photographic evidence as per a traffic warden ticket on public highways but these may have been taken and not included. The car park penalty signage states that you must park within the marked bays but does not stipulate the penalty charges that apply for any infringements. Do you think that I have grounds to submit an appeal due to the overgrown foliage which prevented me from staying within the bay markings?
DT, Low Fell
You could appeal, using the Traffic Penalty Tribunal, but if you lose it's £50, not £25, so, while you are justifiably annoyed, the expedient way out of this is to cough up the £25.
Click back to Honest John's Motoring Agony Column 16-7-2016 Part 1
Comments
Author

Honest John
Latest