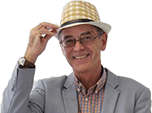 Honest John's Motoring Agony Column 11-4-2015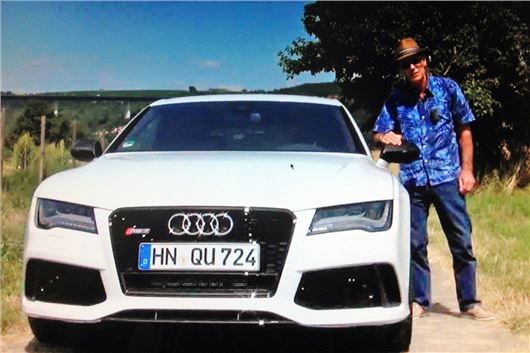 Published 11 April 2015
This weeks motoring agonies include a reluctant parting, towing rear-engined Renaults, a diesel dilemma, a sense of injustice, some fuelish advice and quite a lot more that Telegraph Cars did not have space for.
As usual, emails to Honest John should be addressed to: letters@honestjohn.co.uk  Please try to keep them as short as possible.
A Legend in her own lifetime
I am a 78-year old woman currently driving a 1992 Honda Legend that has done 107,000 miles. The car just passed its latest MoT, but my garage warns that since the timing belt has not been replaced since purchase at 46,000 miles, It may break at any moment. They advise just carrying on driving it until it does fail since the cost of having a new timing belt would be more than the car is worth. At my age now, a smaller car would be fine since I now drive only locally with a long drive to Kent perhaps once a year. I can afford up to £10,000 and need a reliable and inexpensive to run automatic. Is the Legend worth anything as scrap?
VM, Derby
The Legend is probably worth £200 as scrap; maybe more as a spares donor car. It may even be worth preserving for someone prepared to make the belt change himself. All depends on how good the rest of it is. Probably the best small used automatic is a current shape KIA Picanto or a previous shape Hyundai i10. You might even get a current shape i10 1.2 auto within budget.
Towed of Towed Haul
You may recall that I have two classic Renaults: a Caravelle and an R10. Now that they are both back on the road, I was contemplating taking them to an event organised by the Renault Owners Club, of which I am a member. However, I was shocked when a local trailer hire firm quoted me £300 for a weekend's trailer hire. I have seen 'A' frames for sale at about £180. Would you use on of these? I'd be towing, with my Skoda Superb, for about 900 miles over a weekend. As always I look forward to hearing your words of wisdom.
CF, Scotland
I wouldn't tow a classic with an A frame for that sort of distance because firstly you never know when a wheel bearing of an old car will give out and secondly, if you're towing it on an A frame, you won't hear it give out. Thirdly, of course, you could then be very stuck with an immovable classic and need a flatbed or a trailer to pick it up. I think you must be able to find a cheaper trailer hire. Or club together with local enthusiasts to buy one to share.
Smooth talk
I'm a long-term, very satisfied owner of Subaru Foresters and currently have a Forester 2.0iXT Lineatronic petrol model that I am thinking of changing for the updated version due later this year.  However, my wife thinks the ride could be smoother and more comfortable in this otherwise excellent vehicle. The current car (and I expect the updated, model will be the same) is on 18in wheels with 225/55R18 tyres. Subaru does a 17in wheel but not on the XT model. Would a change of tyres help? If so, would the change be a 'modification' as far as our insurers are concerned? I would greatly appreciate your opinion.
CS, via email
If the 17" wheels fit around the front brakes then you could make the change. But that model may not be EC Type Approved with 17s and yes, you will have to disclose the 'modification' to your insurer. The 17" size is 225/60 R17 and 60 profile can make a surprisingly big difference to an SUV. The new model Sorentos we were driving in Monday were on 235/60 R18s: /road-tests/kia/kia-sorento-2015-road-test/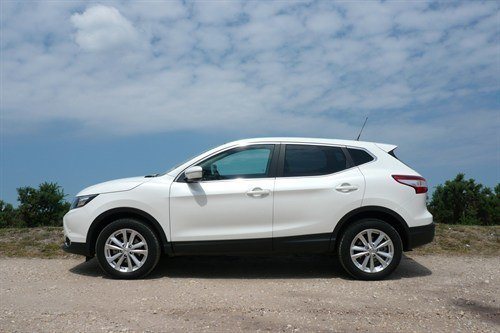 In decent proposal
I propose buying a Nissan Qashqai 1.5dCi. Having done a lot of homework and settled on this diesel engine, I am now totally confused by different dealer opinions saying for short around town journeys, I would have a problem with the filters. Please help. Not easy making a decision as a single woman and such a major purchase. I really like a Diesel engine and its performance ratings etc.
LG, via email
If you're buying new, and will use the car for short runs in town or the suburbs, then get the 1.2DIG-T Acenta, not the 1.5DCI: /road-tests/nissan/nissan-qashqai-12-dig-t-2014-road-test// If buying used, Qashqai 1.5DCIs before 2010 did not have diesel particulate filters so don't have the problem of them getting clogged up from repeated short runs from cold.
Court in the act
My company has just been fined £800 in Cardiff Magistrates' Court after pleading guilty to a charge of failing to provide the details of the driver of a company car caught by a speed camera on the M4. Fair enough, this was a stupid unintentional mistake. However, the driver whose details were eventually provided to the court is escaping fine and penalty points as they are taking no action against him. The court knew the identity of the driver because we passed the NIP on to him, but he wrote to them like an idiot saying that the NIP was out of time. (He misunderstood that the NIP goes to the registered keeper not the driver directly.) Nobody had done anything to hide the name of the driver but the court has chosen to ignore this and simply in effect let him off. Apparently a lot of company drivers are deliberately failing to respond to NIPS passed on to them by their companies, so the courts have a policy of hammering the companies for this.
BG, Harrogate
That is crazy. And there's another trap if two or three people could have been driving a car but cannot remember who. If the keeper declares this, and is an individual rather than a company, he gets a fine and points. If the three drivers decide to nominate one of them as the driver, they could also get done for perverting the course of justice.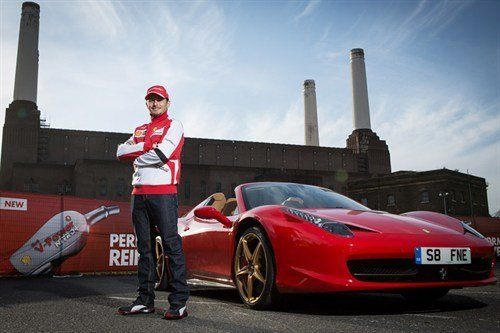 Fuels and their money
I remember reading the advantages you suggested from using the higher grade of petrol: more MPG and cleaner engine, etc. However, on our local radio station a so-called expert stated that using the higher grade of petrol was only beneficial to those with high performance cars and would be a waste of money in a standard everyday car. I have been filling up alternatively with the standard and higher grades in my Citroen which has yet to reach 70,000 miles. Your opinion would be appreciated.
NG, Gosport
The man on your local radio station was living in the past. All new cars are optimised and calibrated for the ECDC economy and CO2 lab tests on the highest grade fuels available, which are usually Shell V-Power Nitro Plus petrol and diesel. Consequently, if you use an inferior fuel, the performance of the engine and its fuel economy and emissions will be inferior
Slipping beauty
My three and a half year old MINI One has what feels like a slipping clutch. If I accelerate hard the engine spins and fails to turn the wheels, so have to drive slowly. I have taken it to the main dealer of Mini in High Wycombe and they advise that they have to take the gearbox out to diagnose the problem at a cost of £1,500, plus parts.  Is this reasonable? Are there other options that would be more cost effective?
NL, Hillingdon
£1,500 would be the total cost of removing the transmission and replacing both the clutch and the dual mass flywheel, assuming it has one. It isn't under warranty any more, and clutches are only ever under warranty for 6 months. You might be able to contain your costs by using a franchise of Mr Clutch.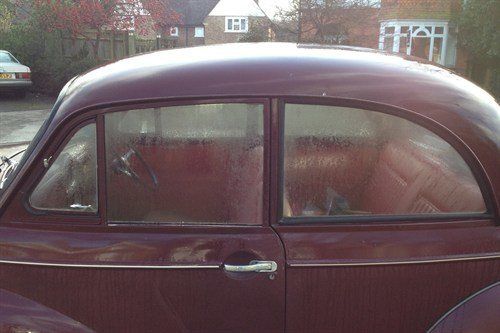 Mister and misses
I recently bought a 2012 Ford Focus (still supposedly with 1 year manufacturers guarantee). In the mornings, the inside of the windscreen is often misted up. (Other cars on the street are not suffering this). My local Ford dealer will not look at this problem as he says this is not covered by Fords guarantee. I have taken the car back to the Ford garage I purchased it from (2 hours away) and they have found no leak. This garage suggests the car suffers from condensation and this is quite normal. Am I being fobbed off? Can the dealer more local to me refuse to fix the car? I didn't expect to start so many trips in my 'new' car by needing to dry off the windscreen. 
TW, via email
There must be a leak admitting cold, damp air to the interior of the car. Check the under-carpets for damp. It might be a very tiny leak in the bonding of the screen to the body. But if you find damp under the carpets, check the drains to the scuttle vent well because they may be blocked. If you bought the car within the past 6 months then the dealer you bought it from is liable to rectify the fault. Make sure you notify him in writing of it and send it Post Office Special delivery so it becomes a matter of record before the 6 months are up. If you bought it more than 6 months ago, Fords are covered by one year's manufacturer warranty followed by 3 years optional dealer warranty. You don't get a 3-year manufacturer warranty. If you took the warranty issue to court you might have difficulty proving that the fault was with the car or the result of some sort of damage. It's possible that a violent jolt to the body could have broken part of the seal of the bonded screen
Balk purchase
I am writing from Bosnia-Herzegovina. I can't decide between two SUVs. One is an 8k kilometre November 2014 Mazda CX-5 2.2 diesel 150PS, auto, fully loaded but no leather - price 32k euros, which is 3k less than new and this is not a facelift. Second car is a KIA Sportage 2.0CRDI 184PS auto, also fully loaded but not full leather, navigation and panoramic sunroof. This car is new, price 30k euros and carries the KIA 7 year warranty. Trims are very similar but I am looking for reliable car which can last for a long time and which is fun to drive. What is your opinion? Which one you would go for?
CO, Bosnia-Herzegovina

The Mazda is the nicer of the two to drive. Presumably both are 4WD. The lower power of the Mazda is not a problem because it has the same 380Nm torque as the 175PS version and an outstandingly good 6-speed torque converter automatic transmission. The Mazda is the better vehicle, but the KIA has the better warranty. 
Pulling out the stops
I have today received a PCN for an "alleged parking contravention; stopped on a pedestrian crossing or crossing area marked by zigzags." I admit that I paused for a matter of seconds when I dropped my wife off at the local town centre. The video evidence from the Council shows my front wheels only in the zig-zag zone. The fine is £55 if paid within 28 days or £110 thereafter, which seems a bit steep and nothing more than a money-making exercise and another "nail in the coffin" of our local shopping centre. I am resigned to paying up but feel a challenge may be worthwhile (and good for my ego). Any comments or advice?
TB, via email
It's a cut and dried offence and you have no defence. See Rule 191 of The Highway Code that tells you the laws you broke. The reason is to provide clear sight lines of pedestrians crossing the road. Remember also that had any vehicle overtake you while you were parked on the zigzags, that, too, would have committed an offence.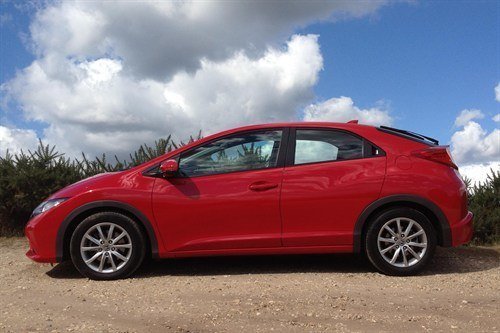 No particulate place to go
I bought a 2012 Honda Civic 2.2iDTEC EX a couple of weeks ago after a great deal of deliberation and very pleased with it having passed my Mk4 Golf TDI to a granddaughter. It sits alongside an Audi TT Mk1 225, which is a weekend car. I'm interested in the following reply you gave in relation to Honda Civics in December 2013 where you say "The 2.2 iCTDi is pretty good, as diesels go. It has a chain cam... and no diesel particulate filter to worry about." I was under the impression that all diesel cars in the UK had to be fitted with a DPF after 2006. It would make my day to know that my Honda Civic did not have a DPF.
RH, via email
The 2006-2010 Civic 2.2iCTDI does not have a DPF. DPFs were compulsory from January 2011, so the diesel was dropped for a year and the current shape Civic 2.2iDTEC from 2012 does have one.
Disenfranchised
We bought a used Skoda Yeti 1.2 DSG from a Skoda franchise. A few weeks later there was a rumbling noise and it lost drive, many miles away from the supplying dealer. We took it to a local specialist who diagnosed a failed dual mass flywheel and because we needed to be mobile we spend £1,600 with him replacing it. We then tried to get our money back from the supplying dealer. After no joy in our dealings with the supplier we decided to use our home insurance legal service and after an extended dialogue where the supplier repeated their position the solicitor then went after our Credit Card company which we'd used to pay a deposit, again after a very long dialogue they have paid up for the repairs to the water damaged clutch and flywheel under the Section 75 of the Consumer Credit Act 1974. We must be pleased we got our money back but are still very miffed that the Skoda dealer has seemingly avoided its responsibilities.....unless our Bank now goes after them....
IG, via email
Many thanks for that and well done. Section 75 of the Consumer Credit Act 1974 is proving to be a useful fall-back when dealer and manufacturer prove to be intractable. But it's disgusting that a franchised dealer sold you a faulty car and refused to cough up. As we know, the excuse was that the car was dismantled and repaired by a non-franchised dealer, but in the circumstances there should have been some movement and had your case gone to court you would have stood a 90% chance of getting your money back from the dealer who sold you the car.
Is this a whine up?
I acquired a used 1990 Mk 2 VW Golf GTi 8v with digifant injection in 2006. The mileage is now 164,000. I reckon oil in the gearbox has never been renewed since the car's manufacture. Do I not need not renew the oil, even for a car or 25 year old? Please advise?
LL, via email
I've run a few Mk II GTIs and had gearbox bearing whine in one of them. The reason is shrapnel ground up during the early life of the gearbox becoming so pulverised it gets into the gearbox bearings. That's why I recommend a change of gearbox oil after the first year, though almost no one takes this advice. If this hasn't happened to yours and there is no whine then you have been lucky. But it wouldn't harm to change the oil if you intend keeping the car, which now has classic status.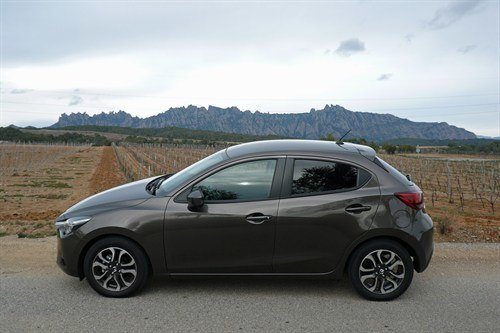 H. Rider Haggled
I am in negotiation with my local Mazda franchise for a new Mazda 2. I have a 2009/58 Mazda 2 1.3 TS2 that I aim to sell privately. I wanted a new 90PS SE-L NAV, but also want parking sensors and door protectors plus the Soul Red Metallic paint. However they are offering me a Launch Edition, which already includes the sensors and the paint and the Nav. The price is £14,995, less a £750 Mazda contribution if I take out their finance. I don't want finance, but they say I can immediately pay it off and still get the benefit of the £750. Can I expect to negotiate a further discount over and above the £750 (they say Mazda won't allow them to sell the cars for less than the list price). I read that you should never pay the full price for a new car.
SG, via email
We worked out what you get and don't get in the special launch edition here: /road-tests/mazda/mazda-2-2015-15-automatic-road-test// (That special red paint is otherwise very expensive.) I really don't like the idea of a salesman offering you a finance offer that, having obtained the relevant discount, you then curtail. Manufacturers don't like it either. Up to you. The problem is the £750 is extra money provided by Mazda if you take the finance. Without that the dealer doesn't have much profit to provide a discount. The reason for the £750 offer is to get you into a PCP that rolls over after 3 years and hopefully gets you into another new car. The finance offers are usually no deposit and 6% APR or 50% deposit and 0% APR.
Private and confidential
I'm looking at a car to buy privately in the next couple of days. As it is approaching the end of the month, is it possible to time the change of ownership so that the seller pays up to the end of March, and I pay from April onwards? Or would it be impossible to achieve without an overlap in the car tax, with each of us paying for the full month in which the transfer takes place?
JG, via email
Officially, no. If you did the transaction on 31st March or on 1st April, you would both be liable for the entire month of March or April.
Comments
Author

Honest John
Latest