Nissan GT-R (2009 on)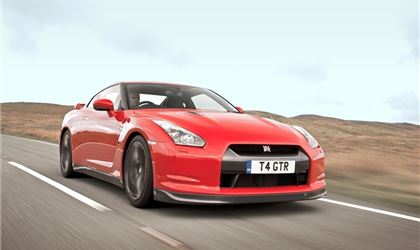 3.8 V6 Prestige Auto 2dr
reviewed by Nigel Reed on 17 September 2021
3
Tax/Insurance/Warranty costs
3
Cost of maintenance and repairs
5
Experience at the dealership
5
How you rate the manufacturer
Brutally Fast
I bought this car after driving one at a track day. In terms of raw acceleration, it was streets ahead of anything else I'd previously driven on the road or at the track. I originally bought it as a daily driver, but shortly after my circumstances changed and now I just use it as a weekend car. It's still as impressive as when I bought it and there's nothing much like it for the money.
A few niggles; the infotainment system is a bit outdated. For example, it has Apple Carplay, but doesn't support Android Auto, and the screen doesn't match up to other premium cars of the same age. However, at least many of the important controls are accessible from buttons or the click wheel, rather than having to do everything via a screen. The 6 speed gearbox is great when being driven hard, but when you're cruising in 6th at motorway speeds, it really feels like it could do with another one or maybe two more gears. And the hard suspension can grate a bit on British roads. Personally I can't tell the difference between standard and "comfort" modes.
I intend to keep the car when the finance deal finishes after 3 years. I bought a three-year service plan, but I must admit I'm not looking forward to the first paid service. I found out today that a set of discs and pads will set me back £3k when the time comes. Fuel economy is obviously pretty poor, but then I fully expected that.
That said, what do I love about it? The acceleration, speed and handling, obviously. The colour (Katsura orange). The stereo is fantastic. It has a decent sized boot. And it's a pretty rare sight on the road. I've lost count of the times people have given me the thumbs up or come over for a chat at a petrol station.
Best of all, it seems the depreciation is minimal. I paid £80k for mine. A quick search of Autotrader shows you have to pay in the region of £70k to £75k for one of the same age and mileage. As more and more cars become electric, I reckon it might even turn out to be an investment in the longer term.
Write your review
About this car
| | |
| --- | --- |
| Price | £94,995 |
| Road Tax | M |
| MPG | 22.8–24.0 mpg |
| Real MPG | 87.7% |
Just reviewed...