Nissan Murano (2005 - 2008)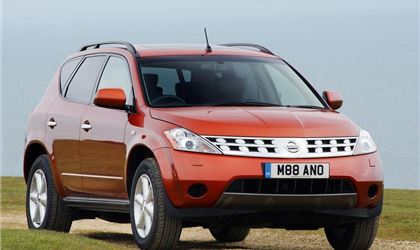 3.5 v6
reviewed by jmuir on 12 January 2013
3
Tax/Insurance/Warranty costs
5
Cost of maintenance and repairs
3
Experience at the dealership
5
How you rate the manufacturer
Great value
Bought this for winter of 2010.
It had 90000 miles and cost £10k- since then 15000 trouble free miles at average of 20/21 mpg.
For a 4x4 it handles well but the seats aren't supportive enough to make you want to chuck it about.
The ride quality on real uk roads at real uk speeds is as good as any and better than an x5 or the q7.
The cvt is smooth and so far as I can see the whole thing is well put together with a reasonable quality feel.The engine is really well proved & robust-at 105,000 it's as smooth and powerful as you the bhp suggests with a seamless delivery.
Good Bose -sat nav rubbish& fiddly best left alone- leather seats are good quality but really for US drivers I think- so straight ahead and smooth is the order of the day.The interior quality is as good as a mercedes ml. ok on rubber too- same tyres with another 5000 miles in them.No nasty expensive surprises in 2 dealer services& mots.
For the money it's been a revelation-but no Bluetooth or USB is a real pain- fitted a Parrot- is it dead sir.....
If you're in the market for a second car or big reliable 4x4 and can bear the road tax and fuel it's some deal.
My wife got 25 mpg in her xc90 d and thereafter 24 mpg in a 2005 x5(both diesel autos) so in my experience most auto 4x4s are fuel burners,with that in mind given the spec and the Nissan reliability( plus they do know how to set up a drivers car)-it's huge value.
Write your review
About this car
| | |
| --- | --- |
| Price | £30,190 |
| Road Tax | - |
| MPG | 22.2 mpg |
| Real MPG | 106.5% |
Just reviewed...