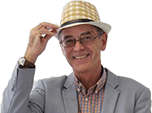 Warranty Direct Names Most Reliable £3,000 Student Cars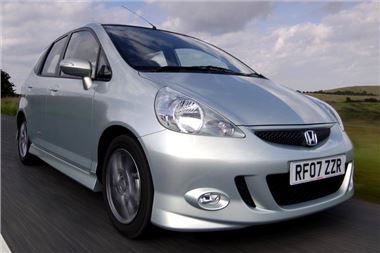 As tens of thousands of new students leave home and head for university this month, Warranty Direct reveals that the best car to pack them off in, for the student-sized budget of under £3,000, is the Honda Jazz.
The diminutive Jazz is the least likely runabout to leave its driver stranded on the hard shoulder, and is also cheap to repair if it does break down.
Warranty Direct analysed its 50,000 live policies to produce the reliability list of small used cars that come with a price tag suitable for parents or cash-strapped students.
The Vauxhall Astra is second in the list, and Toyota's trusty Yaris completes the top three recommendations.
Top 10 most reliable student favourites
1 Honda Jazz (02-08) 18.53 Reliability Index Rating
2 Vauxhall Astra (04-09) 26.90 Reliability Index Rating
3 Toyota Yaris (99-06) 27.35 Reliability Index Rating
4 Nissan Micra (02-10) 27.99 Reliability Index Rating
5 VW Lupo (99-05) 30.11 Reliability Index Rating
6 Fiat Punto (03-06) 37.99 Reliability Index Rating
7 Ford Fiesta (02-08) 41.24 Reliability Index Rating
8 Smart FourTwo (03-07) 41.49 Reliability Index Rating
9 Daewoo Matiz (98-03) 41.75 Reliability Index Rating
10 Citroen C3 (02-10) 48.74 Reliability Index Rating
To measure overall reliability, Warranty Direct's Reliability Index reviews rate of failure, average mileage, age and repair cost to calculate its rating.
The Honda Jazz has only an eight percent chance that it will break down in an average year, and costs an average of £231.59 when a fault does occur. Likewise, only 11 percent of Astra owners make a claim during a typical year.
At the other end of the top ten, 23 percent of Citroen C3s suffer a fault in an average year, although owners can expect bills of just £211.90.
Just over half of Daewoo Matiz drivers report axle and suspension faults, while a fifth of Fiat Punto models suffer engine woes.
Warranty Direct managing director, Duncan McClure Fisher, said: "Sending a son or daughter off to university can be a worrying experience for a parent, so having the peace of mind that you've sent them off in a car that's less likely to break down is a bonus.
"Our research should be reassuring to those with a modest budget, although any vehicle can land you with a large bill if you are unlucky, particularly when a car moves into its fourth and fifth year."
More information can be found at any time at Warranty Direct's www.reliabilityindex.co.uk website.
Data on www.reliabilityindex.co.uk may not appear exactly as above because, in the interest of robustness, only vehicles under a certain age and represented by a requisite number of Warranty Direct policies are included in press materials.
Launched in 1997, Warranty Direct www.warrantydirect.co.uk was the first direct consumer Warranty Company to operate in the UK. It was the first to offer cover against failures caused by 'wear and tear' and pioneered warranty cover against faults found during MOT and service procedures. It has also spearheaded several major motoring campaigns, most notably regarding the state of the UK's potholed roads and the cost of the hourly labour rate for workshop mechanics. It is owned by Cardif Pinnacle, a trading style of Pinnacle Insurance plc and subsidiary of global banking house, BNP Paribas.
Comments