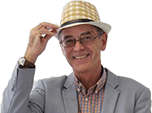 Drivers count the cost as fuel economy gap widens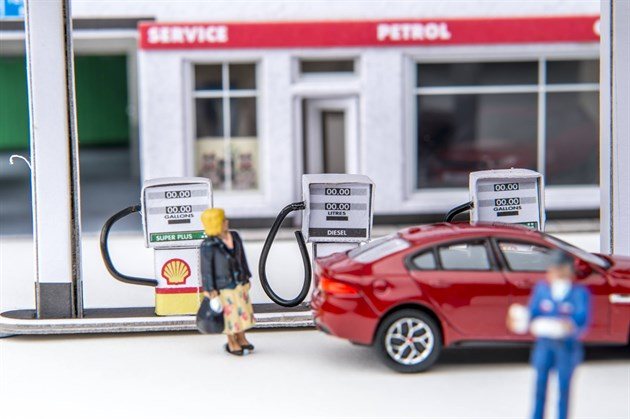 The gap between advertised and on-the-road fuel economy has reached its widest ever point, with an average car in the UK delivering just 80 per cent of its official advertised fuel economy.
According to Real MPG, just one in 10 matched the figures quoted by carmakers in 2017, with some economy-focused petrol models from Ford and Vauxhall short-changing their drivers by £400 over 10,000 miles.
Indeed, HonestJohn.co.uk found that the popular Focus 1.0 EcoBoost 125 and Astra 1.0T ecoTec missed their official fuel ratings by up to 20mpg.
The Smart Fortwo is the UK's worst performing car for Real MPG, achieving 67 per cent of its advertised fuel economy, followed by the BMW 5 Series and Land Rover Discovery Sport with both delivering just 68 per cent.
The Ford Galaxy (68 per cent) and Ford Focus ST (69 per cent) complete the bottom five cars on sale right now for real world economy.
While WLTP should be more reflective of real world driving, it is still be laboratory-based and is unlikely to return the realistic economy figures that car buyers need
At the opposite end of the scale the iconic Land Rover Defender is the UK's best Real MPG performer, with an average of 105 per cent. In second place is the Mazda MX-5 (102 per cent) followed closely by the Toyota GT86, with a real world fuel economy of 98 per cent.
One of the reasons new cars have performed increasingly poorly is because, since 2015, car manufacturers have been fined if the corporate average CO2 emissions of their cars exceeds 130g/km according to MPG and CO2 laboratory tests.
To avoid the fines, vehicles are increasingly optimised for the laboratory test at the expense of reality.
Real MPG was launched in 2011 after HonestJohn.co.uk received thousands of complaints from readers that their cars could not match the official fuel economy figures. Real MPG allows motorists to submit how many miles their cars actually do to the gallon, covering all major makes and models.
Unlike official (laboratory tested) fuel consumption figures, Real MPG gives real life comparative data and allows car owners and buyers to see how much on-the-road fuel a vehicle really uses.
The NEDC (New European Driving Cycle) test for new cars was replaced with the Worldwide Harmonised Light Vehicles Test Procedure (WLTP) in 2017.
>> Everything you need to know about WLTP
However, while the WLTP should be more reflective of real world driving conditions and involve longer distances and higher speeds, it is still be laboratory-based and has yet to return the realistic economy figures that car buyers need.
Top 5 Real MPG cars: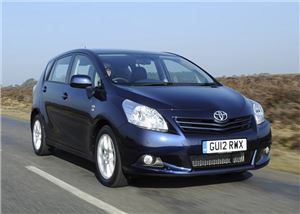 5
96% official economy
Few seven-seaters can match the Toyota Verso for everyday usability. Not only does it blend everything you could ever want from a family car – comfort, space and refinement – but it's also honest when it comes to its advertised economy figures. Indeed, choose the BMW-sourced 1.6 D-4D diesel and you can expect at least 60mpg in real world driving conditions.