2022 Renault Austral: price, specs and release date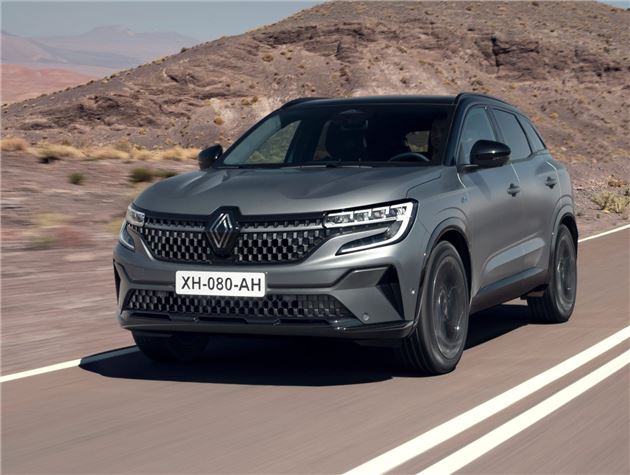 The Renault Austral has been revealed. The Volkswagen Tiguan and Kia Sportage rival gets smart looks and a posh interior with huge infotainment screens. You can also from mild and full-hybrid engines, while top-of-the-range models get four-wheel steering, giving them city-car agility.
2022 Renault Austral price and release date
The Renault Austral is likely to be priced from £25,000 if it goes on sale later this year. It's a big 'if' though, with the new Megane – called the Megance E-Tech – morphing into an electric SUV, Renault has yet to decide if the UK market can accommodate both cars. Expect a concrete decision to be made shortly.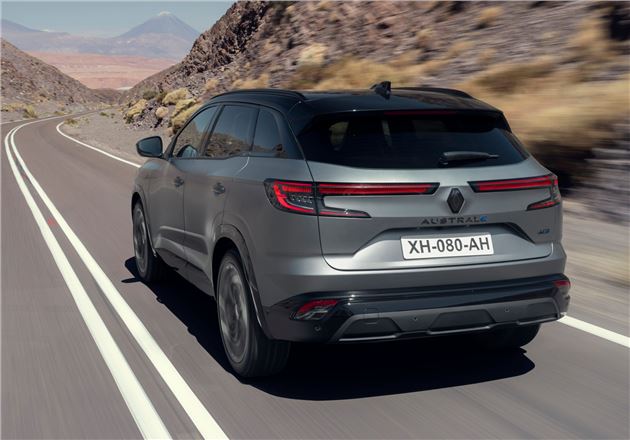 2022 Renault Austral exterior design
Renault has played it relatively safe with the Austral's looks. You get curves, creases and flowing lines in place of the jarring design and broken lines you'll find on a Kia Sportage. Diamond effect front lights and micro-optic rear LEDs help make the Austral look modern and fresh, but not try-hard. 
In all, you can choose from seven colours while Alpine Esprit models are also available in the Satin Shale Grey you see here. Top-end models get a two-tone paint job as standard. Alloy wheels, meanwhile, range from 17 to 20 inches in size.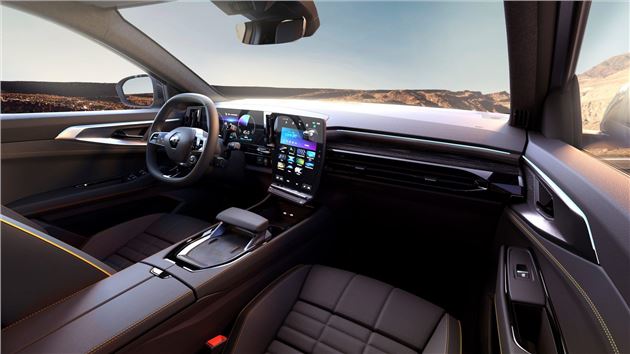 2022 Renault Austral interior
Slide behind the Renault Austral's steering wheel and you'll see one of the largest infotainment systems you'll find this side of a Mercedes-Benz EQS. That's made up of a 12.3-inch digital instrument binnacle, a 12-inch centre screen and a 9.3-inch head-up display. With a Google engine behind it, you can expect the infotainment screen to be a slick operator with excellent voice recognition.
Along with the infotainment, you get fancy trim finishes. Depending on the model, you can choose from real wood, Alcantara or padded textiles and they're paired with glossy black and satin chrome. Ambient lighting, which Renault calls 'living lights', add a welcoming glow to the cabin.
The sheer space on offer should prove just as appealing as the ambient lighting. The Austral has 27.4cm of rear-seat knee room – up with the best in class according to Renault – and can slide forwards and backwards on 16cm rails. You also get up to 35 litres of interior storage.
The boot, meanwhile, has a 500-litre capacity and with the back seats folded away (they can be dropped individually) you get a total load-lugging capacity of up to 1,525 litres.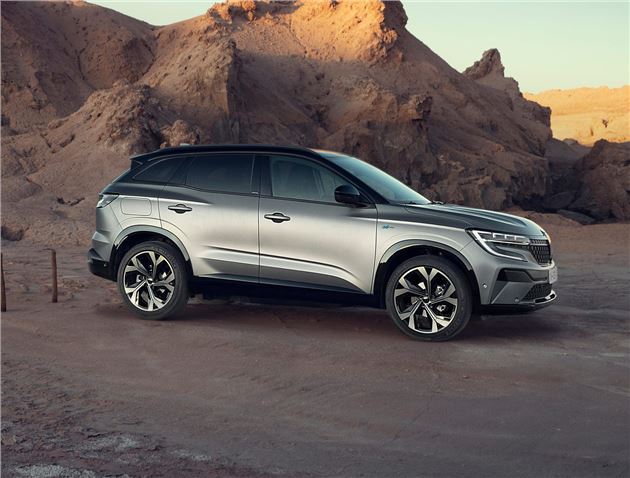 2022 Renault Austral engines and drive
So it's practical but it should also be fun to drive. You get two suspension setups to choose from, basic models get torsion-beam suspension while higher-end versions have multi-link rear suspension with 4Control four-wheel steering. The latter configuration gives the Austral a 10.1m turning circle, comparable to a Volkswagen Up city car (9.8m).
You get four engines to choose from: 140PS and 160PS 12V mild-hybrid models; a 130PS 48V mild-hybrid model; and an E-Tech 200PS full hybrid.
The E-Tech comes equipped with a three-cylinder 1.2-litre petrol engine that's backed up by a 1.7kWh battery which means it pulls away under electric power via a clutch-less dog box gearbox. The result is fuel economy of up to 61.4mpg and low CO2 emissions of 105g/km.
By comparison, the 130PS 48V mild-hybrid model – also a 1.2-litre three-cylinder petrol – returns 53.3mpg and CO2 emissions of 123g/km. The 1.3-litre four-cylinder 12V model is an engine we've already seen on cars like the Mercedes-Benz A-Class and Nissan Qashqai, 160PS versions come as standard with a CVT automatic gearbox, 140PS models have a six-speed manual. You can expect fuel economy of up to 45.5mpg. 
With the new engines, you also get new autonomous driving modes. The Austral gets Level 2 autonomy meaning it can accelerate, brake and steer itself on the motorway and A roads, so long as you keep your hands on the steering wheel. You can also have features like a 360-degree bird's-eye view camera, matrix LED headlights and a system that warns you not to open your doors into the path of cars or cyclists. A premum Harman Kardon sound system is also on the options list.
Before you step into a showroom, read our in depth guide to all the new cars coming in the next 12 months and beyond – some are well worth the wait.
Read More
We'll have full information on the Austral when the car's revealed later in the year.
1
Is the Renault Kadjar discontinued?
The Renault Kadjar will remain on sale until late-2022, where it'll be replaced by the Renault Austral SUV. 
2
Is the Renault Austral bigger than a Nissan Qashqai?
Exact specifications for the new Renault Austral have yet to be revealed, however the Kadjar it will replace was bigger than the Qashqai so it is likely the Austral will be too.
3
Do Renault Kadjars hold their value?
The Kadjar is a popular SUV that will hold its value better than a conventional hatchback like a Megane, however it will still suffer significant depreciation over a three-year period.
Ask HJ
Can you recommend a comfortable, safe car?
I bought a Volvo V40 in December after selling my Jeep Cherokee. I have just driven to Italy in it and discovered it's giving me serious amounts of back pain (something I never had in my Jeep). Can you recommend a safe, equally zippy, used car in the budget of £15,000, please? Thank you.
We'd recommend a Kia Sportage. It's a very comfortable choice, with supportive seats and a high driving position which might help your back. Most models (all but the entry-level '1' trim) come with adjustable lumbar support, which should help too. You might find the standard 1.6 GDi engine to be a bit lethargic but the T-GDi is much zippier. Also consider a diesel - the 1.7-litre's a very efficient engine and might suit your needs if you're regularly covering long journeys. Also consider a Renault Kadjar. It's similar to a Nissan Qashqai, but majors on comfort. The 1.3 TCe petrol engine is pretty punchy but, again, opt for the 1.5-litre diesel if you cover a lot of miles.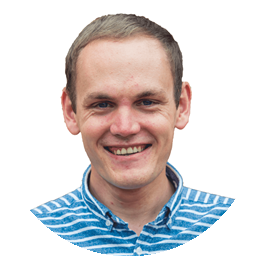 More Questions
Ask HJ
Can you recommend a family car for under £10,000?
Can you recommend a family car for under £10,000? I drive 16k miles a year, mainly motorway journeys, going to work and dropping others off. I would like the maintenance and running costs of the car to be low. And be looking to keep the car for at least 4/5 years, but practical for a family of four with kids under 4 years old?
A Honda Civic might be a good choice. The 1.6 i-DTEC diesel engine is very efficient and reliable. It's a very practical car and your budget will get a 2016 model with low miles. There's an estate version too, if you need more space. Also consider a Skoda Octavia or a crossover SUV like the Renault Kadjar or Kia Sportage.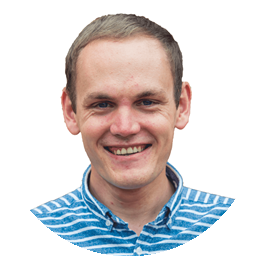 More Questions