Honest John's Motoring Agony Column 18-01-2020 Part 2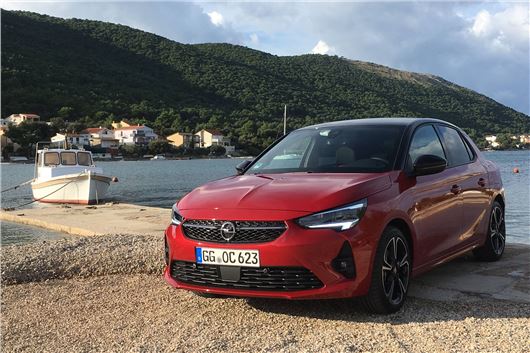 Published 16 January 2020
In Honest John's Motoring Agony Column 18-01-2020 Part 2, we look at outstanding automatics, steering wheel security, insurance iniquities and considerably more.
Click back to Honest John's Motoring Agonies 18-01-2020 Part 1
Polar apposite 
My wife, now in her early seventies, has always been a VW fan. Her current car is a VW Polo 1.2TSI with 7-speed DSG, bought new in January 2016, and so now outside its 3-year warranty. Main dealer serviced and kept garaged, it has covered only 8,000 miles. I am well aware of your reservations about this gearbox and, while I would normally intend keeping the car for some years yet, I'm a bit bothered about an expensive failure and wonder if I should get rid now and replace it with something else, though I don't know what.  
KB, via email
Ford surrendered and replaced all of its Powershift DCTs with 6-speed and 8-speed torque converter autos. Mazda has fitted only 6-speed torque converter autos since 2012. Suzuki offers 6-speed torque converter autos. Peugeot, Citroen and Vauxhall fit 6-speed and 8-speed torque converter autos. The new Corsa 8-speed auto is brilliant: https://www.honestjohn.co.uk/road-tests/vauxhall/vauxhall-corsa-2020-road-test/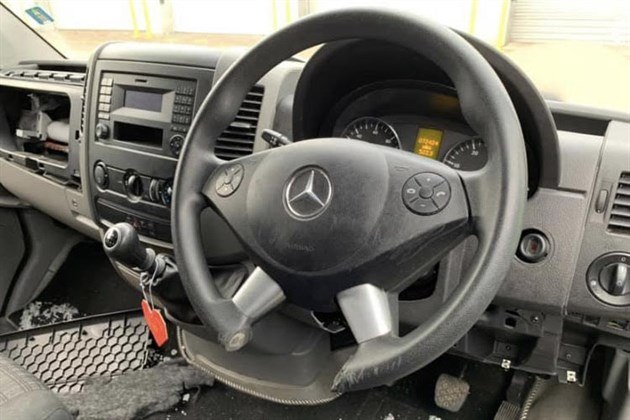 Saw point
It may be prudent to advise your readers that Diskloks are more effective than other steering wheel locks that can be removed by simply cutting through the steering wheel. This was spotted on the VATTA (Van and Tool Theft Awareness) group on Facebook. 
NM, via email
I've been recommending Diskloks since 2012 when BMW sent me a 320dED for 6 months and there was a scandal of the cars being stolen via the EC Directed dissemination of security codes and the OBDII port: https://www.honestjohn.co.uk/our-cars/bmw-f30-320d-ed/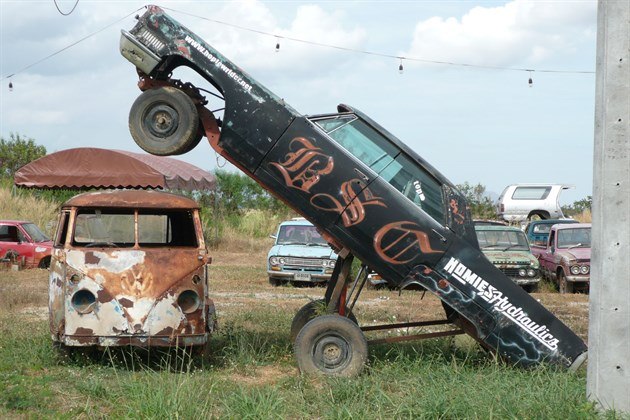 Scrappage scheme
Several years ago I was driving my mother's 10-year old Golf diesel through a Welsh town when a youth, emerging from a side street, smashed into the front near-side of our car. The Golf had previously been lovingly looked after and, befitting a full VW dealer history, drove faultlessly. Even driving the vehicle home afterwards highlighted no issues besides the visible dents to the front wing. The car's insurers had the car collected the following day and taken to their local approved bodywork centre for appraisal. We found out soon afterwards that the repair to the wing was quoted at £2,500. After deliberating for 24 hours whether the repair was viable, we contacted the insurers the following day and were stunned to be told it had already been removed to a dismantlers in Southern England without our consent. An argument then ensued with the insurers over what they were prepared to pay out. A short time later, the dismantlers contacted my mother requesting the spare key, service history, MoTs, etc: that made us extremely suspicious, given the supposed 'write-off' status. My question is: what rights does the owner of a vehicle have, subsequent to an accident, in dictating the future of their car?
JS, via email
The owner has every right because ownership of the car does not pass to the insurer (or anyone else) until the owner has been paid an agreed amount for the car in full. At any time up to that point the owner can demand that the car be returned to him and he can arrange the necessary repairs.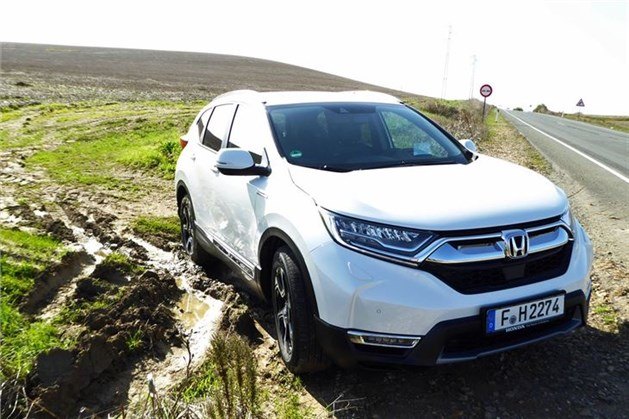 Less is more
I am thinking about changing my 2008 Lexus RX 400h for something similar, but smaller, new or used. Apart from Lexus, can you suggest any other SUV type that is petrol 4x4 hybrid (auto) keeping below the £40k tax level?

RD, Surrey
Latest Honda CR-V Hybrid: https://www.honestjohn.co.uk/road-tests/honda/honda-cr-v-hybrid-2019-road-test/ New RAV-4: https://www.honestjohn.co.uk/carbycar/toyota/rav-4-2018/ And I like the new Lexus UX, even though our reviewer was not so keen (he's young): https://www.honestjohn.co.uk/road-tests/lexus/lexus-ux-250h-2019-road-test/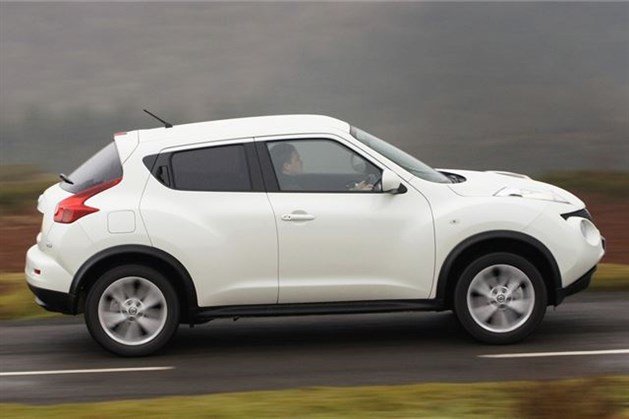 Minding the Gap
Please could you advise me on GAP Insurance? I have purchased on a PCP Lease a Nissan Juke Hatchback 1.6 (112) Bose Personal Edition, as new, and the Nissan dealership mentioned GAP Insurance. I did not ask for a quote as I have read that dealer quotes can be very expensive compared to going direct to an insurer. Please can I have your views and whether I should consider this for a leased vehicle? If you consider this is worthwhile, please can you provide details of insurers who offer this cover?
JH, Barton-upon-Humber
What GAP insurance can do is cover you for any shortfall between an insurance payout for damage or write-off and what is owed to the leasing company. So it's worthwhile, but definitely best bought minimum commissions, which means independently. In the past we had recommended ALA. MotorEasy also does GAP insurance.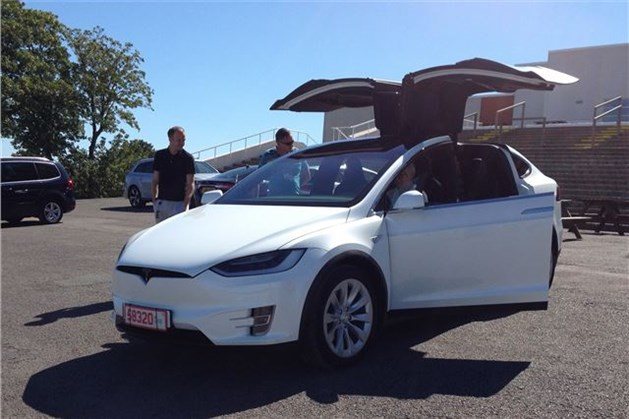 Current thinking
I'm planning to say goodbye to my Lexus and looking for the best electric car with adequate acceleration and high or semi high seating?
DH, via email 
Jaguar i-Pace: https://www.honestjohn.co.uk/carbycar/jaguar/i-pace-2018/ Tesla Model X: https://www.honestjohn.co.uk/carbycar/tesla/model-x/ Audi E-Tron: https://www.honestjohn.co.uk/carbycar/audi/e-tron-2019/ Mercedes-Benz EQC: https://www.honestjohn.co.uk/carbycar/mercedes-benz/eqc-2019/ KIA eNiro: https://www.honestjohn.co.uk/carbycar/kia/e-niro-2019/ Hyundai Kona electric: https://www.honestjohn.co.uk/carbycar/hyundai/kona-electric-2019/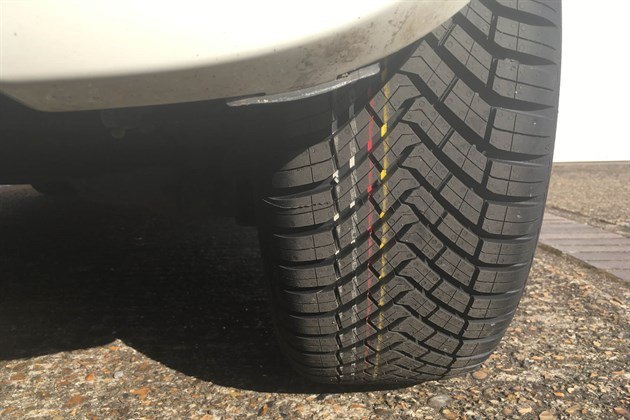 A man for All Seasons
I am looking to replace the summer tyres on my Skoda Yeti 2WD with all-season tyres. Looking for a comfortable, quiet ride. I seem to remember you had good experience of Michelin Cross Climates? Have you tried the new Goodyear Vector Gen 2 or Continental all season tyres? Looking at reviews there doesn't seem a lot between the top makes so I am majoring on Comfort and Quiet Cabin.

RT, via email
Michelin Cross Climate, Continental AllSeason Contact, Goodyear Vector 4 Seasons. I think the Continentals now slightly pip the Michelins and have a set on one of my cars that have transformed its ride and handling.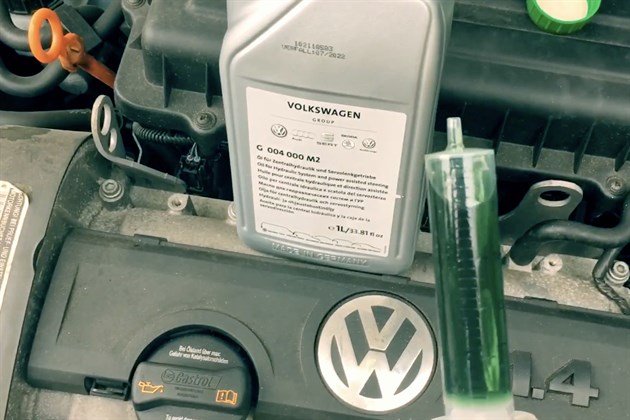 Exchange of fluids 
CM questioned 2 quotations (one from VW) for changing the oil in his VW Polo's DQ200 DSG gearbox. This gearbox is supposedly sealed for life (unlike wet clutch DSGs), but rarely a week passes without complaints from readers about the problems this gearbox suffers from, which, I gather, are often caused by the oil becoming conductive after prolonged use. The fact that one of CM's quotes was from VW indicates that VW is at last realising that a regular oil change might solve most of the problems?
PB, Fareham
From: https://www.honestjohn.co.uk/carbycar/volkswagen/golf-vi-2009/good/ <<29-8-2019: Report of 2012 VW Golf Vi 1.4TSI (122) DQ200 7-speed DSG seeming to stick in 2nd or 1st gear when braking to a stop. Might need a change of transmission oil to free up the mechatronics. Excellent DIY video by Davey LC showing how to change the oil in a DQ200 7-speed dry clutch DSG: https://www.youtube.com/watch?v=ZtCA3wqDa1s>>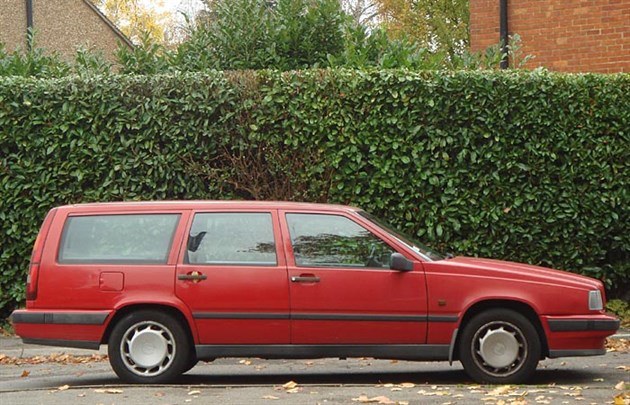 Zoned out
You frightened the life out of me with your reply to RS when you referred to the penalties "many town and city centres, and even whole areas" will impose next year for non-EU6 diesels that enter. This is the first I've heard of it. I have an ancient but low mileage diesel-engined Volvo V70 that is able to accommodate my disabled wife's electric scooter, which as far as I can see, not many if any modern cars can do. Moreover, despite my age (a fit 86), I can also lift the scooter into the back of the car.  Following your advice, I checked my car's compliance for London's ULEZ. It doesn't, and a daily charge of £12.50 would be levied. Not that I drive to London now. I would greatly appreciate some more information on when the new charges are likely to come into force next year and in which towns and city centres or areas. I now live near Saffron Walden which, despite being in north-west Essex, is actually very close to Cambridge and I suspect/fear this could be one of the areas affected. I would also like to know if these new measures are to comply with an EU Regulation or Directive or are an exclusively British Government initiative. In accordance with your advice, I was also planning to have the car's timing belt, tensioner, water pump and auxiliary belt replaced at its annual service next month (they were last changed in 2013). Now I don't know whether to bother to go to this expense. I apologise for the length of this enquiry, but would be very grateful for any light you are able to throw on this. 
GB, Saffron Walden
See: https://www.express.co.uk/life-style/cars/1111712/ULEZ-clean-air-zones-UK-towns-cities-new-emissions-charges / Or Google <UK City ULEZ Zones>.
Zoe Zoe?
I live 17 miles from my workplace and I'm interested in buying a second-hand or nearly new Renault Zoe, to get me to work and back. Would you recommend this car for this purpose? Is it value for money? Will the technology age quickly hence result in a poor re-sale value in say five years?

JG, via email
Detailed test of the latest Zoe: https://www.honestjohn.co.uk/road-tests/renault/renault-zoe-ii-2019-road-test/ Original road test here: https://www.honestjohn.co.uk/road-tests/renault/renault-zoe-2013-road-test/ There have been 3 different batteries: a 22kWh; a 41kWh and now a 52kWh. The big questions are whether it comes with a paid-for battery or a leased battery and, if paid for, how much capacity is left in the battery. Carbycar entry here: https://www.honestjohn.co.uk/carbycar/renault/zoe-2013/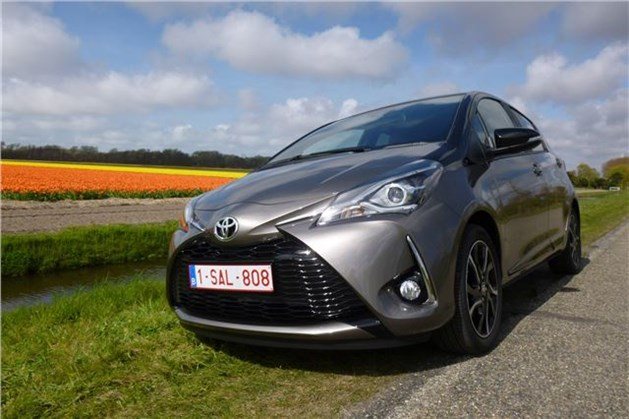 Nursery tale
Our daughter is a senior nurse and, based in Hertford, will soon be part of an outreach team covering North London for which she needs transport. She can afford up to about £10k, and is looking for a reliable ULEZ compliant car, that is a pleasure to drive yet manoeuvrable enough for North London traffic and parking. She probably needs a 4/5 doors. She will require business use insurance cover. Alternatively, she wonders if she would do better to lease something like a new Fiesta.
DT, via email
A Toyota Yaris hybrid. See: https://www.honestjohn.co.uk/carbycar/toyota/yaris-and-yaris-hybrid-2011/ Test and video of the first: https://www.honestjohn.co.uk/road-tests/toyota/toyota-yaris-hybrid-2012-road-test/ Test of the 2014 revamp: https://www.honestjohn.co.uk/road-tests/toyota/toyota-yaris-2014-revamp-road-test/ Test of the latest: https://www.honestjohn.co.uk/road-tests/toyota/toyota-yaris-2017-range-road-test/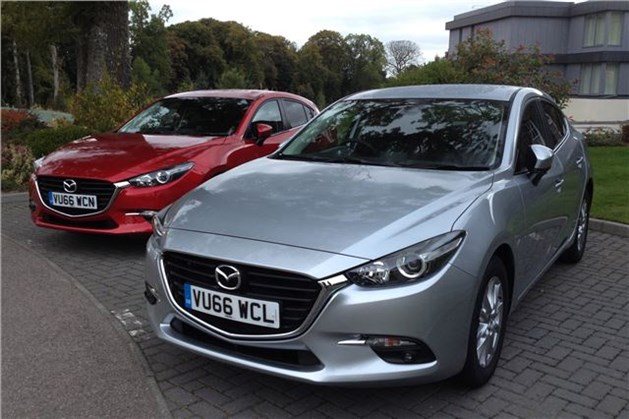 Mixed message
We recently purchased an approved used 2015/65 Mazda 3. I have noticed Goodyear 215/55 R16s are fitted, which appear to be a little oversized. If I have read the manual correctly, Mazda recommends 215/45 R18s. The dealer is unable to offer any clarification as to the choice of tyres. I would welcome your thoughts on this and if you are able to expand on the tyre choice made by the previous owner. When required, should we change to 215/45 R18s
PC, via email
If the car is on 16-inch wheels, then stick with 16-inch wheels and 215/55 R16 tyres. preferably Continental AllSeason Contacts or Michelin Cross Climates (fitted to all 4 wheels). You have an SE or SEL. The 18-inch wheel and tyre size is for the 'Sport' version of the car, and you can't put 18-inch tyres on 16-inch wheels.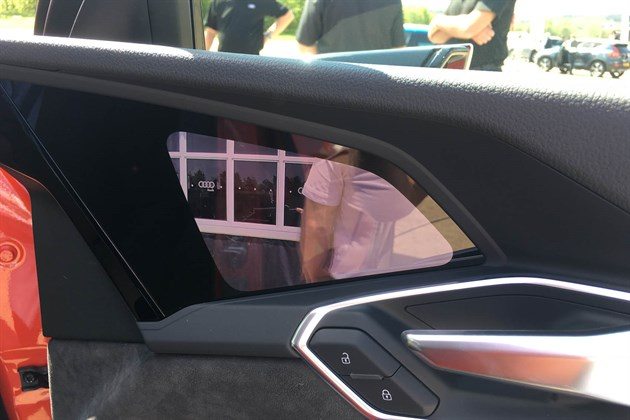 Mirror images
In June of this year we took delivery of a new Audi e-tron. The car has camera screens in the doors rather than conventional door mirrors. From the start, the driver's side door screen has regularly failed whereby the screen goes blank. On some occasions the screen will only come back on when the car is turned off and on again, which is not feasible on motorways. The dealer tells us that Audi was aware of the defect in May, before the car was delivered to us. The dealer also informs us that Audi has advised that the fault does not make driving the car illegal, but it would seem driving without a driver's side mirror is illegal. Can you confirm whether driving the car without a working virtual mirror screen is illegal?

AM, via email
Thank you for the information. It is illegal for commercial vehicles and has been for decades. In cars, it's not illegal to drive without the passenger side mirror, provided the other two mirrors (offside mirror and interior mirror) are intact. However, you legally need two working mirrors and one must be on the driver's side. It's also an MoT failure.
Transmisson impossible 
I had issues with my 2015 Mondeo Powershift diesel yesterday. A message flagged up 'Transmission Limited Function' and immediately the car indicated it was not happy when changing gears 1 - 4, less so heading into 5th and 6th. Is it still safe to drive the car a short distance? Is it likely to be an issue with the gearbox or an electrical / sensor? How much should I expect to pay for repairs? And should I take the car to a Ford Garage or a specialist gear box repairer.
RM, via email
It might need nothing more than a transmission oil and filter change which it is supposed to have every 3 years or 38,000 miles whichever comes first. Costs about £250.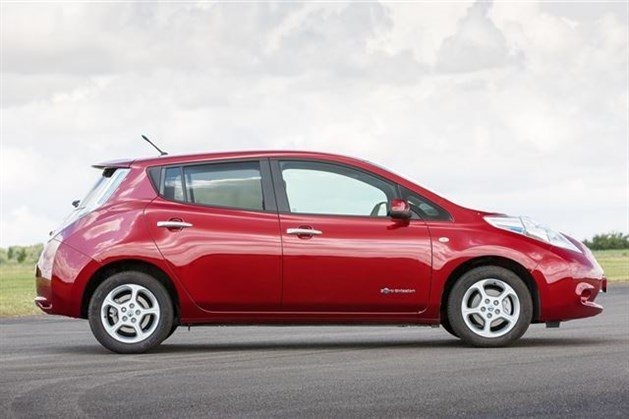 Electric shock
My 17-year old grandson wants driving lessons. If he has lessons in an electric car and takes his driving test in an electric car, will he, assuming he passes the test, be able to drive petrol and diesel cars?
JB, Scarborough
Yes, but he won't be able to drive manuals because all electric cars are automatic.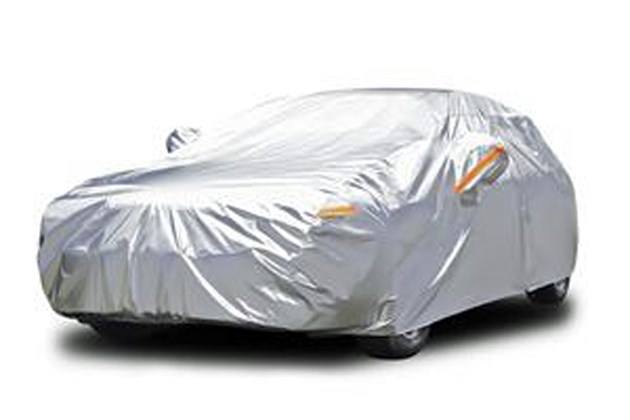 Cover story
Is it OK to use a cotton dust sheet to cover a car which will be stored in a garage throughout the winter.
BW, Norfolk
I use a Dupont Tyvec cover (no longer available). But we have 'covered' all types of covers here:  https://kit.honestjohn.co.uk/top-tens/top-10-car-covers/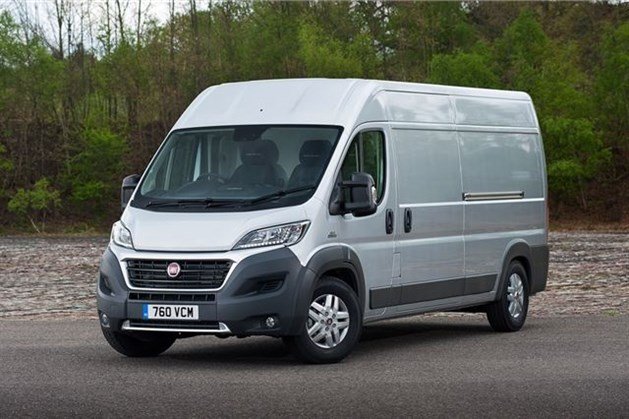 Glampervan
I am looking to buy a 4,500 mile 2016 Benimar Milieo 213 motorhome with 150bhp 2.3 FIAT Ducato Diesel engine and automatic transmission. Should the cambelt still be replaced after 3 years regardless? Are there any other major issues these vehicles are prone to which I should check out / look for eg transmission, wheel bearings etc. 
RB, via email
Fairly comprehensive entry on the Ducato here: https://vans.honestjohn.co.uk/van-reviews/fiat/ducato-2006/ The latest 2019 model can be ordered with a 9-speed torque converter auto, but I think the one you are looking at might have an automated manual and these are best avoided. Because this is probably Europe's most popular basis for campers and motorhomes you'll get a lot more information from publications such as Motorcaravan Motorhome Monthly: https://www.outandaboutlive.co.uk/motorhomes/store/digital-issue/motorcaravan-motorhome-monthly/ Worth noting is that unless a camper or motorhome is originally registered as a camper or motorhome, the DVLA is being difficult about changing its description to camper or motorhome, meaning it's restricted to 50mph on single lane roads and 60mph on dual carriageways.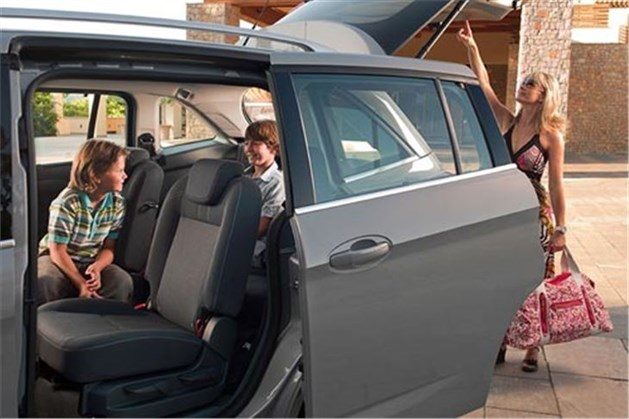 Slide rules
Both rear sliding doors of my 2012 Ford C-Max have developed a rattle which appears to come from the door mechanism, but my local Ford garage wish to carry out a diagnostic check which will cost £80. The noise is quite obvious by just  driving the car. Is it necessary to do this?

GMT, via email
Of course not. But by 'diagnostic check' for something such as a door they just mean £80 for one of their mechanics to look at it. They can hardly plug a sliding door into a central computer to trace a rattle.
Voltswagen?
I have been trying to find a small all-electric SUV with 4x4. Presently we have a 4x4 Nissan Juke but it is a wee bit thirsty on petrol and we want to be more eco-friendly. I get the impression that manufacturers are doing away with true 4x4s and going for "grip control", which I don't think would work in winter in my hilly district. Any advice for me?
HH, Edinburgh
Electric 4WD at a reasonable price, no. But you can get self-charging hybrids such as the Honda CR-V, Toyota RAV-4, Lexus UX with 4WD by an electric motor powering the rear wheels.
Minding his Ds and Qs 
You have more than once warned about problems with certain VW automatic gearboxes. We have a 2016 VW Passat 2.0 estate auto and a 2018 Polo 1.0 auto. Will these have the unsatisfactory gearboxes? If we buy a Skoda Karoq could this have the problems? 
DB, via email
If it's 6-speed, the Passat has the old DQ250 6-speed wet clutch transmission. If it's 7-speed it has either the DQ381 or DQ500 7-speed wet clutch transmission. All of these need fresh transmission oil and filters every 3 years or 38,000 miles whichever comes first, but are generally more reliable than the DQ200 7-speed dry clutch DSG that the Polo has. Skoda seems to be fitting DQ382 DSGs to all Karoqs rather than the weak DQ200.
Click back to Honest John's Motoring Agonies 18-01-2020 Part 1
Comments
Author

Honest John
Latest