Honest John's Motoring Agony Column 11-01-2020 Part 2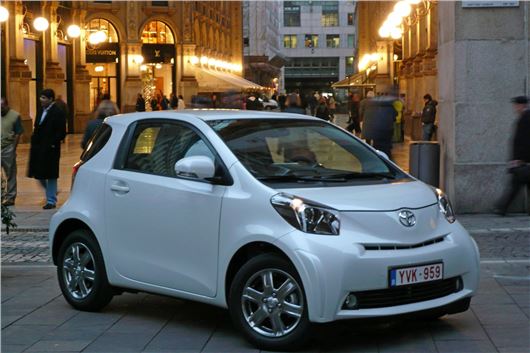 Published 08 January 2020
In Honest John's Motoring Agony Column 11-01-2020 Part 2, we take an IQ test, investigate cat-napping, block a drain check out Maseratis and get involved in considerably more.
Click back to Honest John's Motoring Agonies 11-01-2020 Part 1
IQ test
I have owned a Toyota IQ2 with 998cc engine and CVT from new and it is now coming up to 10 years old. It has 65,000 miles on the clock, serviced every year at our local Toyota dealer and has never given a minutes problem. Due to its reliability and practicality as a town car, we would like to keep it for another trouble-free 10 years and to this end (and noting the advice regarding changing oil in automatic gearboxes) I ask the Toyota service manager each year, should the oil in the CVT be changed? Each year I am advised: no servicing is required, the CVT unit is sealed for life and hence no oil change is required, the CVT in the IQ is very reliable and they have had very few, if any, problems with it. What would Honest Johns advice be on the subject?
JMT, via email
It's true that Toyota CVTs have generally been very reliable, and the IQ has been a paragon of reliability, but "sealed for life" means sealed for the design life of the car, which is 7 years. Honda recommends a regular change of fluid in its CVTs, so I would talk to a member of http://www.fedauto.co.uk about this and see what he has to say.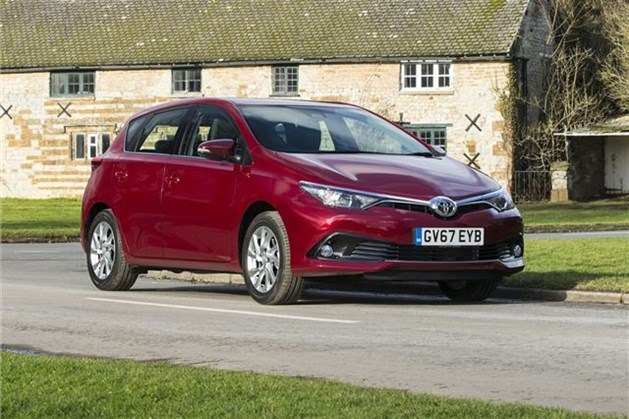 Auris of vulnerability
Morning John. 10 weeks ago, the catalytic converter was stolen from my Toyota Auris in a 'park and ride' in Cambridge. There is apparently a worldwide shortage of replacement cats, and I still haven't got my car back. I now feel much less inclined to leave it unattended, when I get it back. It's a superb car, ticks most of the boxes, and I will be sorry to see it go. As a replacement, I've considered an electric car, (no cat of course) but my garage is sited away from the house, and hasn't got power to plug in the car, anyway. What petrol cars should I consider, with a less vulnerable cat? My last 4 cars were supposed to be my final car, (2 Mercs, and 2 Toyotas, and as I'm now 70, this next purchase could very well see me out in my driving career. Love your column, mate.
CK, via email
These thefts are common from Toyota Prius, Honda Jazz and Toyota Auris. The thieves use electric hacksaws to cut them off. There are devices to protect cat converters from this type of theft: https://www.ebay.co.uk/itm/281977526814 or Google <catalytic converter theft prevention>
Key issue
I have owned a 2002 Jeep Grand Cherokee CRD since new and have been very happy with it. My problem is electrical. I have taken it to various local garages and they have brought in 'experts' (at my expense) but a solution has not been found. I have a battery charger at home because, from fully charged to unable to start the car, takes about 7-10 days. I have to say it is not used very often as we have a small car for daily use. The car is kept in a locked garage (the vehicle itself is not locked). The only modification has been the fitment of a tow bar with electrics. Do you have any suggestions on the reason and any action I can take?

RL, via email
The reason could be something as simple as the Bluetooth searching for its paired phone because the car has not been locked and the Bluetooth system thereby did not shut down. It might be the interior light 'see you out' switch that turns on the light when you switch the engine off, then turns it off after you get out. These switches can remain live, draining a battery overnight, so switch the light off completely at the light so it does not come on when you open a door.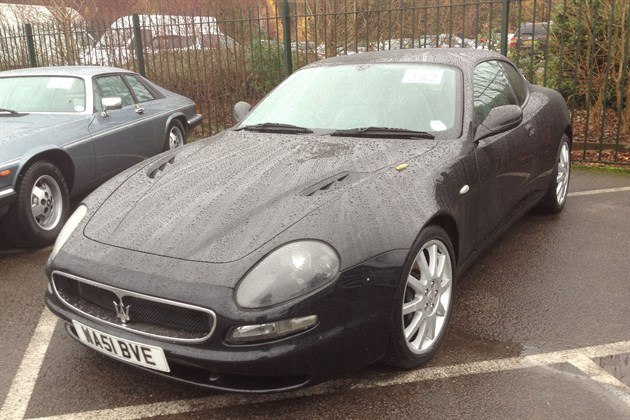 Masser of the Universe 
Hope all is going well with you and yours. I stumbled across this wonderful-looking Maserati on line. My immediate question, full of suspicion: why is it so cheap? Any thoughts?
JT, Dedham
A friend of mine had one, slightly older with the 3200 biturbo engine and automatic transmission. He sold it at Historics auction in 2012, for about £9,000. There are certain specific and very expensive things that can go wrong: Maserati 3200GT Good&Bad  Maserati 4.2V8GT Good&Bad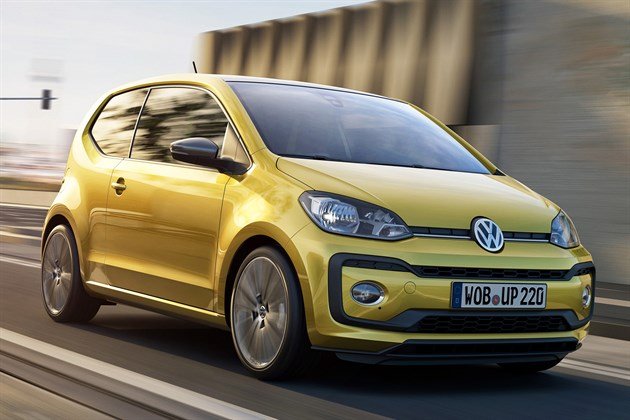 Slipping Up
I bought a new VW Up 'Beats', manual on 30 June 2018 from a VW dealer and it had its first service completed 12 months later with no problems were reported. It is used as a second car as I also have a diesel-powered SUV that I use for longer journeys and for towing my caravan. In the past few days, whilst driving the Up, I have noticed a smell as if the clutch is burning, when accelerating and also when ascending gradients on the motorway. The car has done a total of 4,800 miles, mainly on rural and suburban roads, with occasional return journeys of 60 miles or so on motorways. I am the sole driver of both cars. I have a level driveway and there are no severe hills on my usual routes. Before reporting the suspected fault, I would be grateful for your opinions and advice.

GD, Preston
I'm afraid it's a fairly standard problem with the Up, Mii and Citigo: Volkswagen Up Good&Bad And, as with every other VAG car, VAG only warrants clutches for 6 months. You might be able to get some goodwill, but I have had reports that VW Customer Care is now automated on an algorithm so what you get depends on how your case meets pre-programmed criteria.
Dodgy ticker?
At the beginning of May 2019 I purchased a Suzuki Baleno powered by the three-cylinder 1-litre engine from a Suzuki dealer. Whilst overall I am very pleased with the car, especially petrol consumption (average 54.4mpg), it has an annoying rattle, ticking or vibration noise when the car is decelerating or stationary which I am told is an idiosyncrasy of the vehicle and to cover it I should turn up the radio. Have you heard of this? Also, I have recently found a sticker beneath the offside door mirror containing a line of letters and numbers including RHD, a QR code and beneath this a further line of numbers and letters and again beneath this the date 15-08-2018 and a time. Do you think this related to the dater of manufacturer of the vehicle and it has been standing somewhere for almost 9 months before sale? I have also noted that Suzuki has stopped selling the Baleno in the UK.
JS, via email
I have not noticed the noise driving Baleno and Swift 1.0T Boosterjects with both manual and automatic transmissions (so therefore all varieties), and we have received no other complaints. Yes, the sticker will indicate 15-8-2018 build otherwise how could it have got there on a later registered car? That is normal in the motor industry. And yes, the Baleno has been dropped from Suzuki's UK range.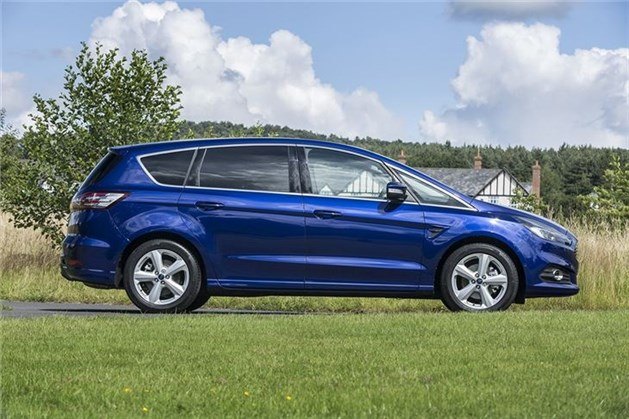 5 + 2
My Volvo XC60 lease finishes in March, although a no-fault rear ender a couple of weeks ago might write it off sooner. We've ordered a VW Golf electric to replace it (a super deal was around). This means we need to swap our 2017 Renault Megane Estate as it just isn't big enough for family duties (we were outgrowing the Volvo). So I'm after a recommendation: 7 seats (back 2 for occasional use), 12.5k-15k miles a year, must be good to drive, won't do short journeys. We live in a rural area so a bit of extra ride height is useful along with sensible tyres, but I don't need 4wd and it doesn't have to go into cities. Up to £15k but closer to £10k better. I was thinking 2015 2.0 diesel S-Max (last of previous shape) or Grand Scenic 2016 onwards, or maybe a 2012 era XC90 (but the running costs concern me). Any thoughts? 
MD, Staffs 
Try to find a Ford S-Max 2.0SCTI Ecoboost 200 or 240. However, up to the 2015 facelift, these came with the 6-speed dual wet clutch Powershift transmission that can be trouble if its oil and filter are  replaced every 3 years or 36,000 miles, so you need to check the records that has been done. The facelift model comes with a 6-speed torque converter auto and, from late 2018, with an 8-speed torque converter.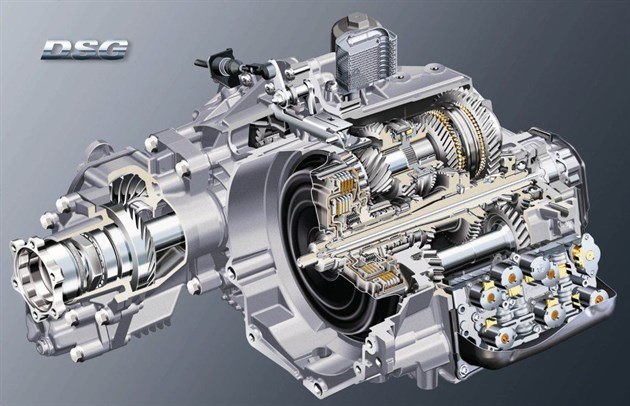 Trans mission
I have just paid £3,500 for a new DSG system for my 2013 VW Golf, which has low mileage and is regularly serviced. I note that there has been concern for some years about this system. Why has there been no recall? Is there enough evidence to demand compensation? The garage that undertook the work keeps itself going on replacing them.

MCB, Wadhurst
Because VW is part of VAG and it does not recall cars for faults with poor quality components; only when compelled to by the German KBA or other regulatory bodies. All I can do is continue to record every failure of inadequate DQ200 dry clutch transmissions in the hope that VAG, like Ford, will eventually replace them with decent torque converter transmissions. There is far less of a problem with the wet clutch DQ250, DQ3812 and DQ500. See: https://www.honestjohn.co.uk/carbycar/volkswagen/golf-vii-2013/good/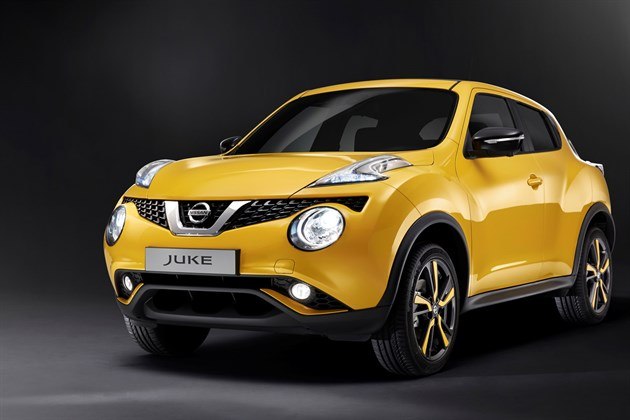 Jukes of hazard
A few weeks ago, driving back from Scotland, the CVT automatic gearbox on my Nissan Juke failed. Although my Juke is 7 years old, it has only done 16,000 miles, so I was rather stunned by this sudden failure. A Nissan dealer checked it and offered two solutions: a brand-new gearbox for over £7,000, or a reconditioned one for over £4,000.  I was staggered by both options and, as the car is out of warranty, I contacted Nissan UK about a possible goodwill discount. All they offered me was sympathy. This was disappointing to say the least, as the Juke is the fourth Nissan I have owned and they have previously all been pretty reliable. Digging around, I found a good number of reports on the Internet of early model Jukes having serious CVT gearbox issues. Apparently, Nissan had to extend the 3 warranty to 10 years in America, but kept the UK warranty at a paltry 3 years. I'm surprised that these failures are not common knowledge and seem to have had hardly any coverage in the motoring press, so I wonder just how widespread these gearbox failures really are, or if I can do anything more than just grumble about it?
FM, via email
We have been covering it for years, here: https://www.honestjohn.co.uk/carbycar/nissan/juke-2010/good/  And have talked to senior engineers at Nissan about it. The latest generation of Nissan CVTs are much improved, but we put Nissan CVTs in the same category as VAG dry clutch DSGs and Ford/Getrag dry clutch Powershifts (which Ford has now abandoned).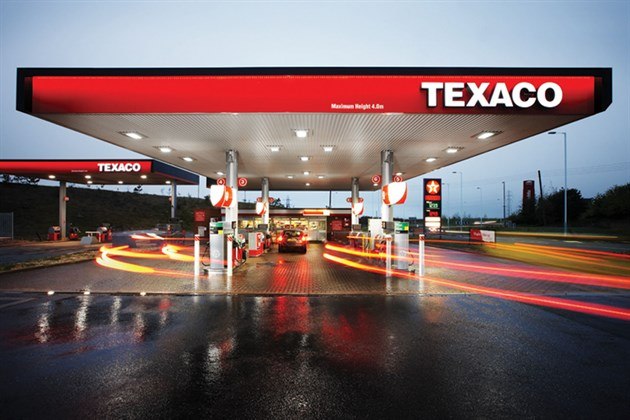 Texas tea 
I am moving away from BP as they have stopped the nectar scheme. There isn't an Esso nearby, so am considering Texaco. Can you tell me please is Texaco as good as BP for quality and the additives they put in?

LH, via email
Texaco came up with the original 98RON Cleansystem 3 that, back in the 1980s, was guaranteed to keep a fuel system clean. No longer Cleansystem 3 or guaranteed but should be okay. Meanwhile I'm doing very well on Shell V-Power with Shell's new Shell Go + smartphone app that saves me about £12 a month. 
"A to ??"
My wife and I have been driving an original shape Mercedes A-Class for the past 5 years and it has been excellent. Unfortunately, I have a foot injury which makes the clutch difficult to use and we are hoping to exchange it for an automatic car. The original model of the A-Class seems to be scarce, and our local Mercedes garage has been unable to come up with an automatic used model. (Our previous car, also excellent, was a C180 automatic, which we ran for 20 years.) We have considered the Honda Jazz, the Toyota Yaris and the Smart FourFour. Which, if any of these, would you recommend? And are there others we should consider? We want to buy used, rather than new.
HJ, via email
The Honda Jazz 1.4iVTEC CVT-7 from 2011 to 2015 will probably suit you. Very versatile. Very reliable. You could also get a hybrid from 2008 to around 2013. Toyota Yaris hybrids are more common, less versatile but very reliable. Used prices are strong. The current Smart ForFour has a Renault Efficient Dual Clutch transmission that is okay (and a million time better than the awful automated manual that used to be fitted to Smarts). It's a bit smaller, but many people like its upright front seating and, by folding the rear seats, you can create a cavernous space in the centre of the car.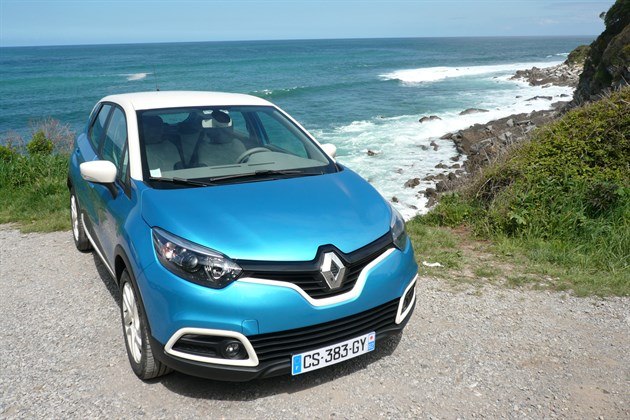 Captuv audience
I'm looking to buy a used SUV or MPV. I would like up to a 1.5 engine. I quite like the Renault Captur. Is this a good buy?
BDB, via email
Good looking and fashionable. The original had washable seat covers. test here: Renault Captur 2013 Road Test  Rest here: https://www.honestjohn.co.uk/carbycar/renault/captur-2013/ New Captur with a more powerful 1,332cc petrol engine has now arrived: Renault Captur 2020 Road Test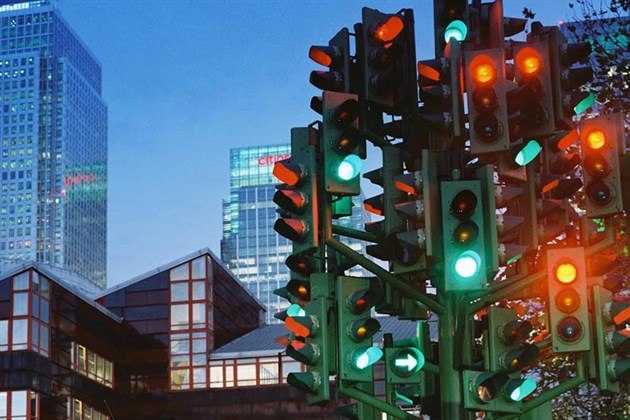 Traffic lightmare
I have always had a red/green deficiency, which can be a nuisance. I thought these days the emphasis is to give equal opportunities to able and disabled people. This week I entered a car park owned by one of those parking companies that display a mass of rules and went to use their machine to pay. It said to start press green key and then press an up arrow. Besides the fact that there were four up arrows to choose from I cannot tell which is green. I tried various options but none worked. In the end I had to give up. Why use colours when 10% of men and about 4% of women are colour-blind? Surely they could do something else like give each button a number or devise something else that would enable us all to be able to use these machines?
NW, Exmouth
The reason is to deliberately make the process difficult in order to entrap drivers into pressing the wrong buttons. Hopefully Sir Greg Knight's statutory Parking Control Code of Practice will put an end to this sort of thing but, despite Royal Assent in March, it hasn't happened yet.
Blue Velvet?
Is all Ad-Blue the same, or does one have to exercise caution in choice of AdBlue? I drive a Jaguar XE AWD 2.0D (180 BHP): a fabulous car with which I am well pleased after 2.5 years ownership. I get the impression, the way AdBlue is marketed, that it is all the same, but my car handbook tells me to use only AdBlue meeting a specific Jaguar standard. Jaguar obviously wants me to pay the greatly inflated price of having the Jaguar logo on the container but, equally, I do not want to damage/shorten the life of the exhaust gas treatment system. I think back to the days when anti-freeze was all marketed as the same, but if you used the wrong antifreeze in an aluminium engine you ceased to have an engine after a very short period of time.
WS, Limvady
The AdBlue you buy at service stations is always the same universal stuff for everything. (You can't use the pump because that's for trucks and has a different filler.) Jaguar pretends that is isn't. But the only reason I can think of for that is to avoid contaminated AdBlue because it crystallises very quickly. Jaguar calls theirs 'Diesel Emissions Fluid' and charges a fortune for it.
 Click back to Honest John's Motoring Agonies 11-01-2020 Part 1
Comments
Author

Honest John
Latest