Honest John's Motoring Agony Column 04-01-2020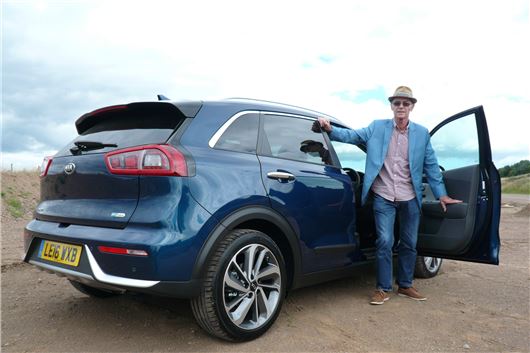 Published 02 January 2020
2020's first weekend sees questions asked about spare wheel theft, remote key repairs, fuel fumes, over-reading speedos. And in Part 2, HJ makes a lifesaving plea, PDG blasts battlewagons, JF seeks quieter tyres and there's enough on top of that to stretch into Sunday. 
As usual, emails to Honest John should be addressed to: letters@honestjohn.co.uk  Please try to keep them as short as possible.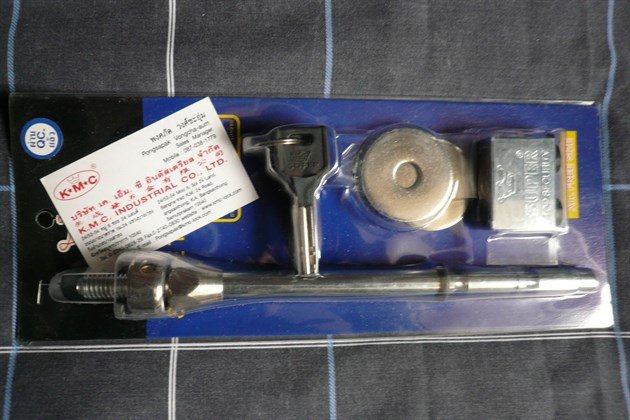 Unsparing concern
My October 2017 Discovery went into the local dealer yesterday for some work. They called me in the afternoon to advise that my spare wheel had been stolen. I was told that this happens a lot. The design had been changed so that the wheel is now held on a winch only accessible from inside the vehicle. So now the thieves simply cut this winch, resulting in an increased cost to replace it as well as the wheel. Online searches reveal that this is a huge problem for Discovery owners and fitting the security device, at further cost, makes no difference. My fears were confirmed, it seems that a number of people have paid to replace the wheel and winch, only to have it stolen again. This is confirmed by my insurance company who tell me that they have a lot of claims for this, and many of them are repeat ones. This seems to be a huge design fault, and the steps taken to resolve it actually make the situation worse. I find myself wondering who makes the most money, Land Rover or the thieves. I am now considering running my car without a spare wheel and wonder what your advice would be regarding this seemingly ridiculous situation? It would seem that I was doing this anyway as I have no idea when the wheel was stolen, weeks, months or years ago.

FS, Lamport, Northants
This has always been a problem with underslung spare wheels since the days of the Simca 1100. Discovery 3s, Discovery 4s, Discovery 5s, Range Rovers and Range Rover Sports have underslung spare wheels because that is the best place for them on a vehicle designed of off-road use. We knew about the JLR fix. But we didn't know that thieves had found a way around the fix. 11 years ago, when the spare wheel was stolen from our D-Max pick-up in Thailand, I bought a through-bolt anti-theft kit and thought about importing them to the UK. But the figures did not stack up. Not enough profit to justify the investment. (The website www.kmc-lock.com no longer exists.)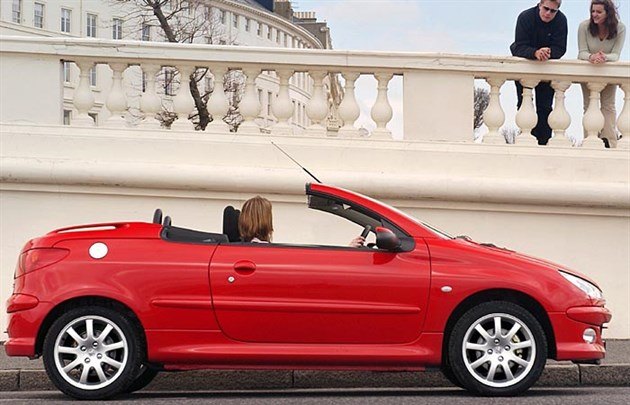 Remote ideas
I love our Peugeot 206CC and although it is now 15 years old we are only its second owners and the car is in excellent condition with 62,000 miles. Unfortunately the automatic key function has stopped working (we can still use the key manually, thankfully) and the garage who service the car since we tell us that Peugeot no longer makes the computerised parts to enable us to use the automatic opening of the car doors. I am wondering if you have any information of a supplier of this equipment which, when fitted, would enable us to once again make use of the automatic key function on the car key to open the car doors. The Peugeot is a fun car to us and we enjoy, when British weather permits, going for a drive with the car roof lowered. Our regular car is a Honda Jazz which we also like very much.
JS, via email 
Try www.keyfobrepair.co.uk ;  carkeypeople.co.uk ; www.azlocksmiths.o.uk ; www.automobilelocksmith.co.uk ; www.carkeyhelp.co.uk; LKM-online.co.uk ; ReplacementMercedesKeys.co.uk; www.3dgroupuk.co ;  www.lockandkeyworld.co.uk; www.morganlocks.com; www.theautolocksmith.co.uk; www.autolocksmiths.net; www.key2lock.co.uk ; www.nwkeys.co.uk Alternatively there is a small chance that a branch of Timpsons can help, usually in Tesco foyers or carparks.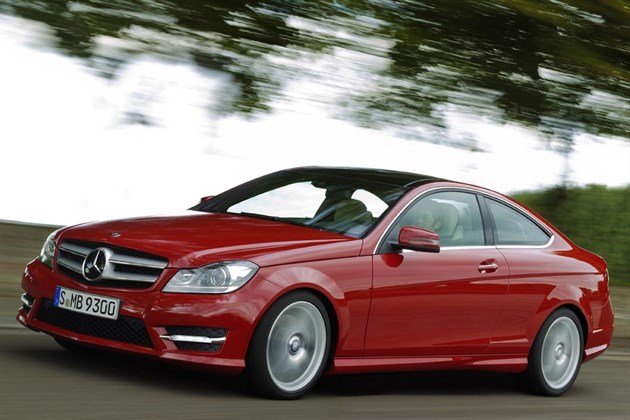 Scents of fumer
A few Saturdays ago you published a letter from GW regarding a smell of petrol from a Mercedes C200 where the owner had been quoted £165 for a diagnostic check by his dealer. I also noticed this on my C200, but mine is a year out of warranty. Recently, my car was due for its' annual service and MoT, so I took along the cutting from the paper, with your reply to GW, and showed it to the staff. Due to a supply problem the dealership was unable to fix the fault then, but have assured me that Mercedes has been contacted and has said that it will be fixed at no cost to me. If I hadn't read the original letter and your reply I think the outcome may have been different, so a very big "thank you" from me.
MM, via email
Shocking that, though they knew the problem they wanted to charge GW for a 'diagnostic' check. Surely they have noses?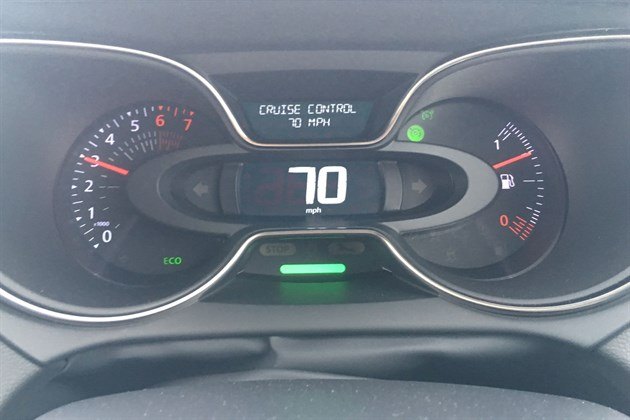 Speedos of discontent 
It is amazing that vehicles with precise engine and gearbox management ECU systems have an speedometer that is inaccurate and always reads low. Yes, tyre depth makes a smidgeon of difference. Some vehicles show a red speed symbol if it exceeds the speed limit as set in the car software. Satnav units are accurate (on level ground) and there are speed display apps. I find it frustrating to follow the driver who thinks he is doing 30mph but who is actually travelling at 28mph. With cars now linked by transponders to manufacturers speedometer inaccuracy needs to be addressed before insurance companies link in and "discover" that a driver exceeds the speed limit most of the time. Worse still, in the event of a crash the police interrogate the vehicle ECU and again think the speed limit was exceeded when in truth it wasn't. Vehicle manufacturers need to address this.

PW, Cheshire
It's because speedos are legally not allowed to under-read at all, so err on the side of caution to cover all eventualities, as well as make the driver think he's getting better mpg than he really is.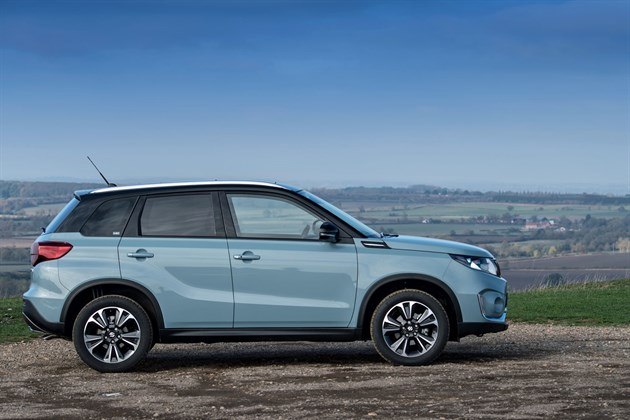 Gripping Yearns
We moved to mid Wales 10 years ago. Just before we moved, I bought a Subaru Forester which has proved invaluable in snowy/icy conditions but is not very economical (28 mpg). My wife bought a Clio (950cc), which is economical but not very good on hills with 4 people inside. We have concluded that we can manage with one car which should be an AWD/4WD, petrol, manual with an engine of at least 1600cc and large enough for 4 /5 passengers. We have £18,000-£20,000 available. What would you recommend?

JE, via email
A 1 - 2-year-old Suzuki Vitara 1.4T Boosterjet AllGrip. (The 1.4T is much better and more economical than the 1.6 non-T) Fit it with all-weather tyres. https://www.honestjohn.co.uk/road-tests/suzuki/suzuki-vitara-10t-allgrip-2019-road-test/ and https://www.honestjohn.co.uk/road-tests/suzuki/suzuki-vitara-s-boosterjet-2015-road-test/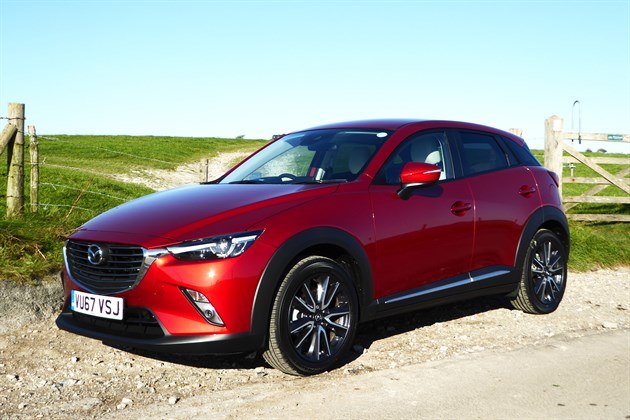 Sporty but nice
We are a retired couple who are looking for a new car. We are considering a Mazda CX-3 Sport Nav. We will probably do around 10,000/12,000 miles a year, either around town or on touring holidays. I think a SE might be sufficient, but my husband likes the extra features on a Sport model. We have around £20,000 budget in mind. Should we widen our net to consider other makes or is this a good choice?

DH, via email
Nice car, but the Sport comes on bigger wheels with lower profile tyres than the SE so has a harsher ride and is lower geared. It feels like a 4WD MX-5: https://www.honestjohn.co.uk/road-tests/mazda/mazda-cx-3-2018-road-test/ An alternative, if you can find one within budget, is a Honda HR-V Sport: https://www.honestjohn.co.uk/road-tests/honda/honda-hr-v-sport-2019-road-test/ Or maybe a Suzuki Vitara: https://www.honestjohn.co.uk/road-tests/suzuki/suzuki-vitara-10t-allgrip-2019-road-test/ Or even VW's new T-Cross: https://www.honestjohn.co.uk/road-tests/volkswagen/volkswagen-t-cross-2019-road-test/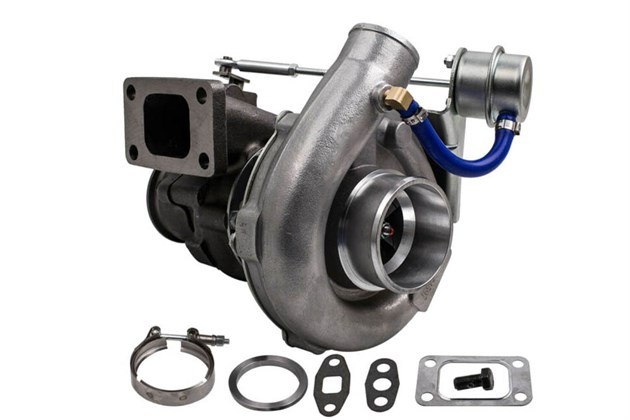 Going with the flow
I read each week with much interest your Telegraph feature and in particular articles relating to turbocharged engines. I have such a car and have never been advised regarding how and when to cool the unit. If driven normally and not particularly long journeys what do you suggest? Following longer journeys of say 3 hours nonstop, again what advice would you give?

BB, via email
If the car has stop/start then that will not normally stop the engine when the turbo is too hot. After a long run at speed on the motorway, after a long ascent, or after towing, if the engine does not stop by itself, best to idle it for a few minutes to keep the oil flowing through the turbo bearing. The reason is that if you habitually switch off a red-hot turbo the oil in the turbo bearing oil feed and oil return pipes will gradually carbonise, reducing the oil supply to the turbo bearing and possibly also damaging its oil seals. No problem after running around locally at relatively low engine speeds, or if the end of your journey involves that sort of driving.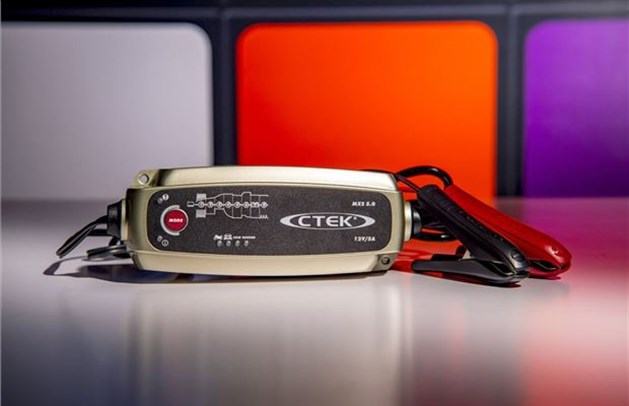 Floating vote
I recently bought a second-hand 2017 Lexus 300h and am delighted with it. However, I go abroad for the winter and wonder if it will need a trickle charger? I have emailed Listers Lincoln, where I bought the car, but received no response.
PN, via email
Not the hybrid battery. The 12v battery may benefit from being connected to a 'battery conditioning float charger': They are made by CTEK (https://kit.honestjohn.co.uk/reviews/review-ctek-battery-charger-mxs-50/) Accumate (https://amzn.to/2Q0DwSF) and Ring (from Halfords online) https://prf.hn/click/camref:1011l3PqN/creativeref:1100l24788/destination:https://www.halfords.com/workshop-tools/garage-equipment/battery-chargers-jump-starters/ring-12a-smart-charger-charge-and-diagnose?istCompanyId=b8708c57-7a02-4cf6-b2c0-dc36b54a327e&istFeedId=6964bf4b-9f8d-4464-a43a-bf27aaa51fbf&istItemId=lwwalplt&istBid=tztt).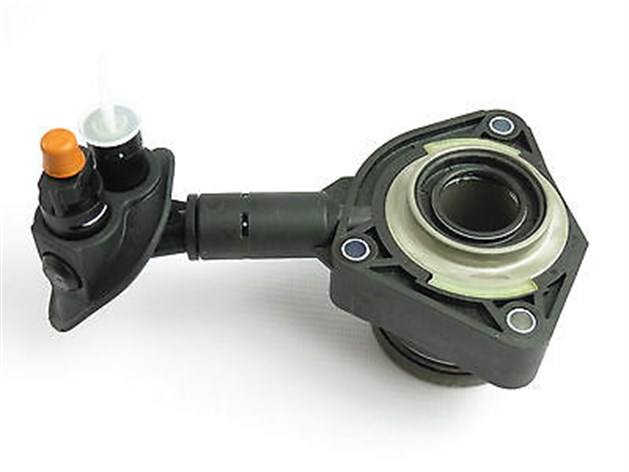 Pedal to the meddle
Brake fluid is changed regularly because it is hydroscopic, but what about clutch fluid? My Subaru Forester has had many services over the last 18 years but no one has ever mentioned  clutch fluid. Recently I've had the clutch pedal go very soft on me, losing all its' back pressure and operating the clutch only at the extreme  end of its' travel. After a few miles everything normal again. Is it time to change the fluid?
KK, via email
These days it's the same fluid in the same reservoir. In the old days the clutch and brakes had separate fluid reservoirs.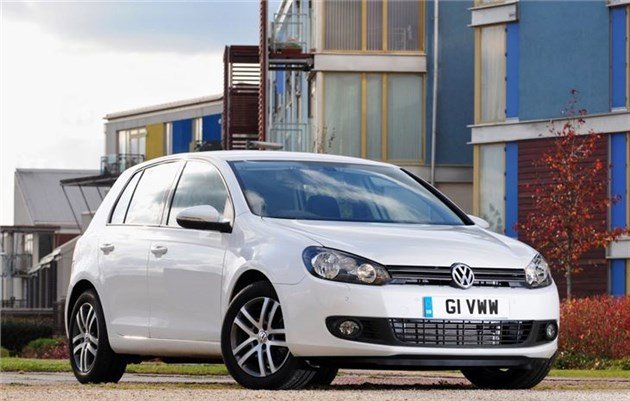 7-year glitch
A lady friend owns a 7-year old VW Golf 1.4. It has done 70k miles with a full service history. It has recently started burning a lot of oil (no leaks), possibly from worn 'rings and/or valve guides. Who knows? As a result, it could well fail its MoT on emissions. Is this a known problem with these engines? If so, is there any action she can take up with VW?

AP, via email
Between 2008 and 2012 Volkswagen produced the EA111 CAVD 1.4 TSI twin charger engine for the Volkswagen Golf VI, VW Polo GTI, VW Eos, VW Scirocco, SEAT Ibiza FR, SEAT Alhambra and Skoda Fabia vRS. This engine suffered issues with the pistons and oil rings. These included the piston rings cracking over time when 95RON petrol was used. The CAVD engine must be run on 98-99RON Superunleaded petrol because lower octane fuel will cause the engine to ping and result in prematurely cracked pistons. Another issue is the timing chain tensioner. It appears that at around 60,000 miles the timing chain tensioner fails, leaving slack in the timing chain allowing the chain to become loose and jump teeth. That  can result in smashed valves and cylinder head damage. In late 2012 Volkswagen rectified this problem by upgrading the CAVD EA111 to the CTHD engine. This  was released with upgraded pistons and piston rings, oil squirters, a stronger timing chain tensioner and a few other tweaks. It is much more reliable engine and does not share the same problems as the CAVD. With minimal modifications (approx 2-3 hours) the CAVD engine can be replaced with the late model CTHD. I don't think you will get very far with VW over a 7-year old car. All liability for this sort of thing stops after 6 years.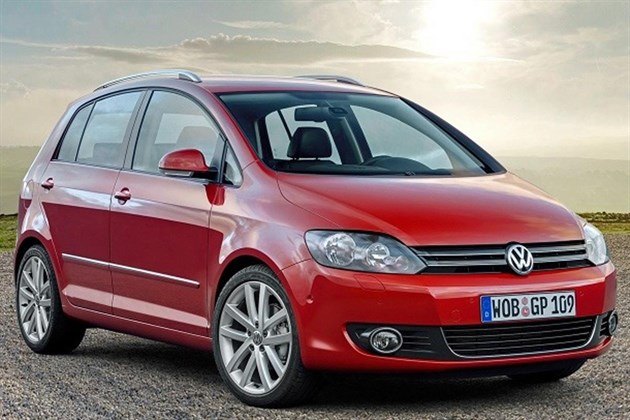 Opening the box
I own a 2011/61 VW Golf Plus 1.4 TSI DSG with 35k miles. (I drive 5k miles a year with a light load). In the service manual it indicates changing oil and filter in the autobox. With the concerns over this box I asked a local VW specialist to change the oil and was told that it is sealed for life. However, another automatic transmission company who haven't seen the car said there were two parts to the gearbox: one with 2 litres of oil in the Mechatronics section and a larger amount in the large box behind. As I have heard that these Mechatronics fail after 40k or 6 years I was keen to improve its life. I am after advice on this subject.
MD, via email
This video shows how to change the oil in a DQ200 7-speed dry clutch DSG: https://www.youtube.com/watch?v=ZtCA3wqDa1s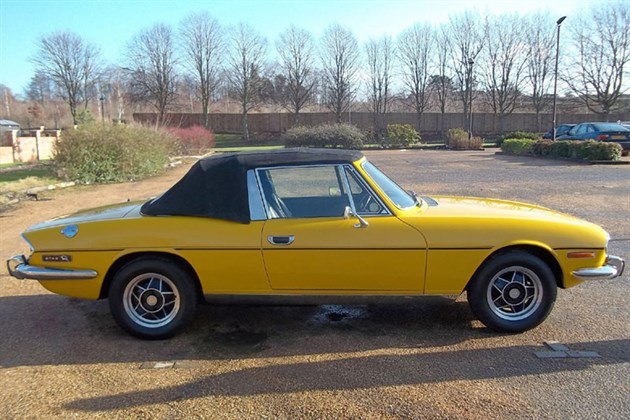 Staggering
I'm hoping you might be able to assist me with an issue. My husband has always wanted a sports car and we are now in a position to be able to buy one. However, he has changed his mind about what to buy and is looking at classic cars, his favourite being a Triumph Stag.  He has seen two in particular; one in a dealership in Northampton and a second with a private seller.  Both cars are Triumph Stag 3.0 V8 Mk 11 1975. The dealer car is £15,995 and the private sale is £14,800. My major concern is that he knows nothing about maintaining cars and has no real interest in doing this himself. He thinks these cars are reliable and could be used for relatively long journeys, holidays, etc. Looking online some people seem to only use this type of car for shows, etc., While others say you can use them as a second car. There also appears to be a question over whether or not you should use them during the winter months. I have asked two people for advice. My brother is a car mechanic and engine builder and he has advised against this type of car. The other is my son-in-law who knows quite a lot about cars and he says they are very reliable. So you see my dilemma. The bottom line is that he wants a car that he can use regularly as a second vehicle. I would be really grateful for your views and advice. Also would you think the prices quoted are reasonable?
CL, via email
The Stag was initially a bit of a disaster, mainly with engine problems, but, over the years, almost all of them have been rebuilt by enthusiasts and are now relatively reliable. But you're right. They are the sort of car to be taken on club events. You cannot expect a car like this to be 100% reliable for holidays or to be used like a modern car. And they are best put away dry and dry-stored under a cover in a well ventilated dry, preferably heated garage over the winter or they will rust. More on Stags here: https://classics.honestjohn.co.uk/reviews/triumph/stag/ Hugely enthusiastic club here: http://www.stag.org.uk/ If you buy one, you have to join the club, and may find you make a lot of new friends. A 1976 Triumph Stag sold at Historics on 23rd November for £12,000. Something like a Volvo C70 coupe/convertible with a folding hard-top is less charismatic, but probably more sensible: https://www.honestjohn.co.uk/carbycar/volvo/c70-2010/ Or a BMW 4-Series convertible: https://www.honestjohn.co.uk/carbycar/bmw/4-series-f33-convertible-2014/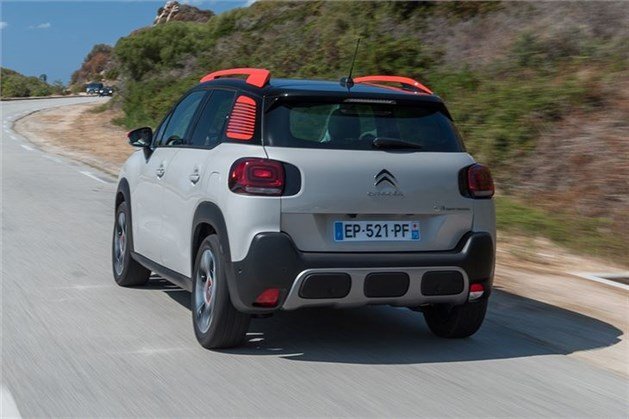 Fats of life
I must replace a 1999 2.0L Mondeo Ghia 5-door, body width 1,795mm. The current Mondeo is wider at 1,852mm: too wide for my garage; even the Focus is too fat. I need 3 seats in the back with body width maximum 1,795mm and a length of 4,400mm. Folding door mirrors would help. I'm looking at a Honda HRV 1.5i with CVT drivetrain, or a Hyundai iX30, or a Citroen C3 Aircross. I've considered a Mercedes B Class, Mazda CX-3, Mitsubishi ASX, KIA Cee'd Sportswagon, Hyundai i30 tourer, Skoda Yeti.  Mileage will be low, so a petrol engine is preferred. We'll probably need an automatic gearbox as we're elderly. I want good build quality and drivetrain, aircon and comfort, rather than tech. I have rejected as too wide: VW Golf, Volvo XC40, Infiniti Q30, Nissan Qashqai, Skoda Octavia, all Lexus, all Jaguar, Seat Leon, Dacia Duster, Audi Q3, Mazda CX5, BMW X1, Renault Captur, Mini Countryman, Toyota Auris, Peugeot 308SW, Citroen C4 Picasso and Vauxhall Mokka (noisy).
 
IM, via email
A VW T-Cross is probably closest to what you need: https://www.honestjohn.co.uk/road-tests/volkswagen/volkswagen-t-cross-2019-road-test/ (Width: 1,799mm (including mirrors) You could go for a Suzuki Vitara: https://www.honestjohn.co.uk/road-tests/suzuki/suzuki-vitara-10t-allgrip-2019-road-test/ (Width: 1,775mm + mirrors) SEAT Arona: https://www.honestjohn.co.uk/road-tests/seat/seat-arona-10-tsi-2018-road-test/ (Width: 1,942mm including mirrors) Or maybe a Citroen C3 Aircross: https://www.honestjohn.co.uk/road-tests/citroen/citroen-c3-aircross-2017-road-test/ (Width: 1,976mm  including mirrors) 
Click to Honest John's Motoring Agony Column 04-01-2020 Part 2
Comments
Author

Honest John
Latest