Honest John's Motoring Agony Column 07-12-2019 Part 2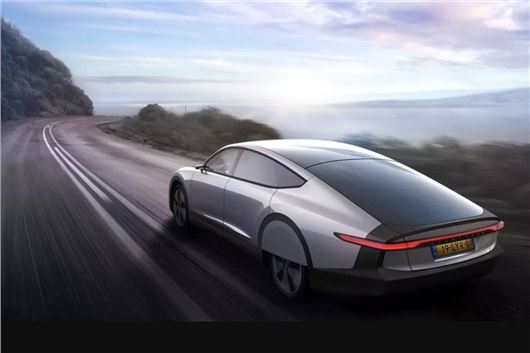 Published 05 December 2019
In Part 2 of Honestjohn's Motoring Agony Column for 7-12-2019 we look ahead 50 years, worry about CFCs, complain about Cayennes and much, much more.
Click back to Honest John's Motoring Agonies 07-12-2019 Part 1 
Fuel of the future
In your column under you postulate the future of automobiles as being with hydrogen fuel-cell powered PHEVs? I couldn't agree more, but will the vested interest of the manufacturers of cars and batteries let this happen? I doubt it. I recall reading an article several years ago that talked about Mercedes Benz having a prototype fuel-cell powered A2 car trundling around its test facility, and here at Loughborough an experimental hydrogen fuelled taxi was running around a few years ago, but nothing more has been heard about hydrogen fuelled vehicles for ages? For sure, production, distribution and easily accessible bulk storage of this explosive gas might have some issues, but the £150 - £200 million given to wind farms could be better used in the electrolytic production of hydrogen from their excess power instead? Then there is the issue of vehicles containing hydrogen being stored in enclosed spaces (i.e. garages). Having had some small experience of explosions set off by gas pockets (even a gas as mobile as hydrogen), some consideration needs to be given to this matter, especially with the presence of batteries. Notwithstanding this, I fully agree with you that hydrogen is the way forward, but I'd bet a month's pension that nothing much will happen until it's too late, if ever.?? The 'greens' are just all too fixated on 'renewable' energy and no one else seems to have any vision for hydrogen as a sustainable and clean fuel for this to happen.
IR, via email
Hydrogen is the most abundant chemical substance in the Universe, constituting roughly 75% of all baryonic mass. The Hyundai Nexo is on sale. The Toyota Mirai is on sale. I've also driven the Honda FC Clarity and an HFC KIA Borrego. Even refuelled some of them. Mercedes has very smartly combined its HFC GLC with PHEV technology. Toyota has developed miniature hydrogen fuel stations: https://www.honestjohn.co.uk/news/miscellaneous/2019-04/toyota-comes-up-with-a-compact-self-contained-hydrogen-fuel-station/ and has huge hydrogen fuelled semi-trailers operating in LA Ports. So progress is being made, even though it's slow. An alternative I particularly liked is Lightyear One: https://www.honestjohn.co.uk/news/new-cars/2019-06/worlds-first-practical-long-range-solar-car-announced/  And there are rumours that Tesla is going that way rather than just battery. Tesla already makes solar roof tiles for houses.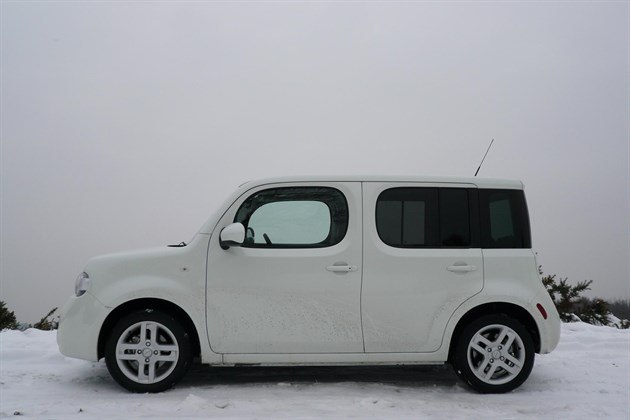 Out in the cold
Regarding your comment on a/c refrigerants, you are right about EU regulations and the high cost of refrigerants, but you might be interested in what I was recently told by an a/c service engineer. Modern service equipment removes the refrigerant charge from the system and weighs the existing charge before re-injecting the correct weight of charge. What he told me was that, based on his experience, manufacturers seem to put too little charge in the system at the time of manufacture. Enough to make the system work but not the full designed charge. With the price of R1234YF being so dramatically much more than R134a, this practice can save the manufacture a noticeable amount of money and by the time the customer gets hit with the cost of the penny-pinching it is too late to get recompense.
BK, via email
Many thanks. Interesting point. Can car manufacturers really be that cynical? I hope not.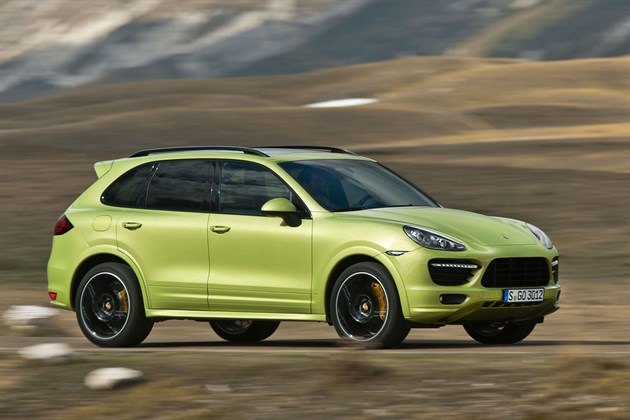 Deviation
In April this year I took delivery of a brand-new Porsche Cayenne that cost circa £72,000 with various options and extras. In August, whilst cleaning the car, I noticed a crack in the rear plastic trim beneath the glass of the hatch back. This trim contains the 'PORSCHE' logo. There is no sign of any damage caused by impact or similar - the plastic has simply split. My 2012 Cayenne suffered exactly the same failure of the plastic in all four light clusters which were replaced. My new Cayenne also suffers from a wind noise from the rear top corner of the front passenger door. Both of the above defects have been accepted as warranty repairs but they do not say much for the build quality of Porsche cars. However, I now turn to the real, and, in my opinion, dangerous problem that concerns the 'Lane Keep Assist' (LKA) function. This simply does not work, as the car simply ignores the white lane markings and crosses them or bounces between the markings like one of the original computer games. Fortunately, it's possible to switch this function off. I have driven the car along a dual carriageway with a Porsche employee in the passenger seat and demonstrated how the Lane Keep Assist does not work by holding a central line. My previous Mercedes with their equivalent function worked perfectly as did a Tesla S that I recently rode in. The same Porsche employee has subsequently tested two other Cayennes with the LKA option and both exhibited the same problem as my Cayenne. My dealer has been advised by Porsche but seems uninterested in providing a fix that I suspect needs a revised software programme. Instead, Porsche has offered to ask the dealer to provide a trade-in or outright sale figure. I find this response to be unhelpful. Is there anything that you could suggest or indeed assist me with please?
PR, Cranbrook
This is German Engine-erring. Readers report more faults with German cars than with cars of any other 'nationality', regardless of where they are actually built. I think the problems the Germans have are over-complexity, a refusal to use proven technology from other countries, and too many variations which is now causing them a massive headache over RDE1 and RDE2. As well as that, don't imagine that Porsches are built by German engineers in white coats. They will be built by a multinational workforce just like any other VAG car. As for the 'lane keep assist' I have exactly the same thing in a Citroen C5 Aircross. It's helpful and relaxing  when it can see clear lane markings. But if there is a deviation for road works, for example, it can go awry. Generally, as with your Porsche, you never know when you're going to have to put down the sandwich you are eating and steer the car. Level 3 Autonomy is still a very long way off.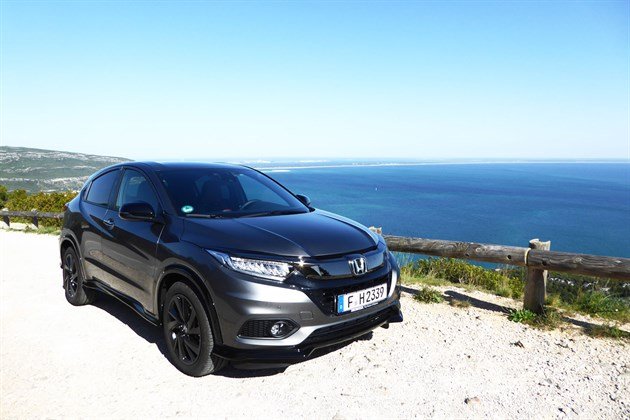 X marks the spot
I'm thinking of getting a pre-owned BMW X3. I drove a 3-Series for 10 years and loved it, but two new hips require higher access. I currently drive a Juke, which does the job but is not exciting.  Appreciate any comments you might have.
JE, via email
An X3 is not what I'd call "exciting" unless it has a powerful engine under the bonnet. It's also quite big, and the current one is a seriously sizeable car. And, of course, almost all of them are diesel. What would make sense is a Honda HR-V Sport 1.5iVTEC Turbo 182 manual or CVT auto. That's the right size both inside (cavernous) and outside and is fun to drive. Test here: https://www.honestjohn.co.uk/road-tests/honda/honda-hr-v-sport-2019-road-test/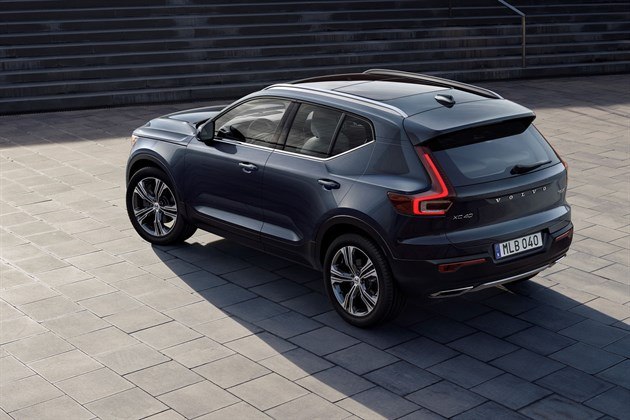 Paint it black 
I purchased a new Volvo XC40 in April. The car has 'orange-peel' textured paint, worse on the nearside. I returned it to the dealer, (a 170 miles round trip), but felt I wasn't taken seriously. On return home I sent an email directly to Volvo, who responded immediately, asking my permission to contact the garage as no report had been received by them. Further correspondence ensued. Their response stated - "they have taken the time to review this with the retailer and can confirm that this is a normal characteristic of water-based paint". They appreciated my comments but were not in a position to review my case further. From what I have learned since, it appears that dark colours (mine is Onyx black metallic) are more susceptible. Had I been aware of this then I would have chosen a different colour. I had always been extremely happy with my previous Volvo and had felt a valued client. Sadly this has now changed. Is this something you are familiar with? Are you able to make any suggestion of any way to resolve the problem? I feel other buyers should be aware.

SF, via email
It's normal. But had you known about black you would not have chosen black. Everyone in the trade is aware that it is the worst colour to keep looking good because it shows up every imperfection. When I had a black car to sell I could not merely wash and chamois it in a hard water area. I had to polish it as well or it looked awful. Metallic greys don't show the dirt. Copper and sunset orange tend to shine through. Even white isn't bad. Black is simply the worst colour. And it's not Volvo's fault or any manufacturer's fault for using water-based paint. This is due to an EC Environmental Directive that has had the unanticipated consequence of forcing water-based paint to be clearcoated with lacquer and for an entire new business of paint protection applications to have sprung up with unknown consequences for the environment.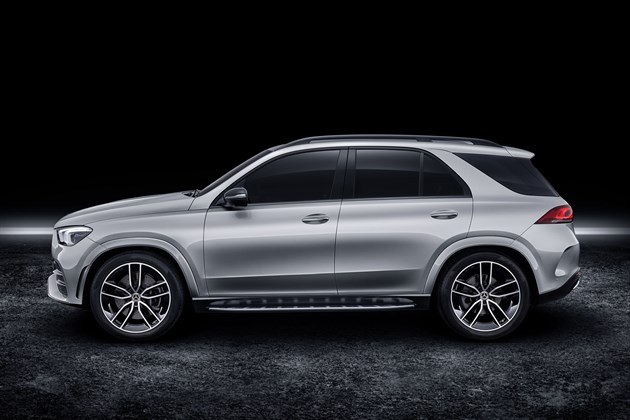 "You're cracking up"
I bought a new Mercedes-Benz GLE at the end of June 2018 from my local main dealer in Southport with whom I have a long-standing relationship in both sales and service. Today, my tyre pressure indicator showed a low pressure on my nearside rear tyre. The tyre was checked for a puncture by my local tyre company in Ludlow, who showed me that there was a fracture on the inside rim. Speaking to both my original dealer and local Worcester Mercedes, they confirm that Mercedes do not warrant alloy wheels. At £811 per wheel, this seems unreasonable. Clearly I need a new wheel, but should I keep the old wheel and have it independently analysed for a built-in fault, and seek recompense. To enable matters to proceed, I have had to pay in advance for the wheel. My gripe is with Mercedes and not with either dealer who have been helpful.
MB, Ludlow
Unfortunately it's a similar situation with BMW who blame 'external influences' (such as pothole damage) while at the same time selling wheels fitted with low profile tyres that are unsuitable for driving through potholes. Probably worth keeping the wheel and seeing if you can get the metallurgy faculty at a university interested in testing it for a manufacturing defect.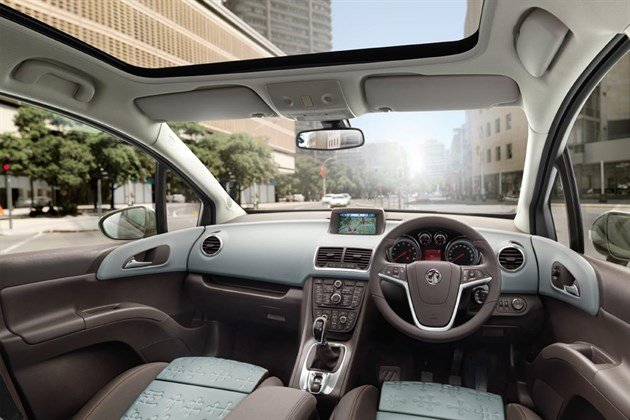 Won't shut up
I have a Vauxhall Meriva Design and suddenly the radio turns itself on. I shut down the engine, remove the key and everything goes off. However, I can go back to the car sometime later and the radio is playing. I think this has been the cause of a flat battery previously. I took it to a garage where they did a 'diagnostic', charged me £72 and said everything was fine. But 4 hours later the radio came on again. Upon removing it I noticed that the radio body was extremely hot. There seems to be no pattern as I can just go to a shop for a few minutes and come back to an active radio. Other times it can be a few hours. Any ideas?
PW, via email
Are you switching the radio off at the radio? If you are and it is still coming on then the answer is to fit a fused isolator switch between the radio and its earth to the car body. Then, if the circuit cannot be completed, the radio cannot go on. If you can't DIY, call in a local <car electrical specialist> (http://www.yell.com)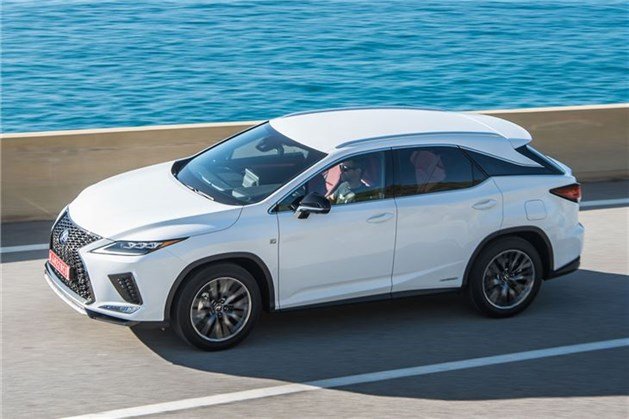 Panda cars
Too soon to ask, but I genuinely respect your views on our future car needs. At age 71, living in London, we use a Panda for all local stuff and keep a VW Touareg V8 diesel and a Maserati QP diesel for regular drives to Italy. The two diesels, (winter and summer, given the Italian house is up a mountain) are wonderful and diesel fuel range means a one stop strategy. But the attack on diesels will not subside, so when the present two vehicles are at the throw-away stage (based on the four Touaregs we have had to date, that will probably be at about 100k miles in three years time - VWs are not that very well made), we will be looking for a single luxury long range cruiser with performance and comfort. I would have a Tesla in an instant, except that the nearest supercharging station to our Italian home is 300 miles away. The Lexus hybrid makes me feel very old (maybe I am). If you come across any good ideas please publish them, or email me.  
BK, London
Mid-term future is a self-charging hybrid such as a Lexus RX450H (https://www.honestjohn.co.uk/road-tests/lexus/lexus-rx-450h-2019-road-test/). VAG is banging its drum about its own electric cars, PHEVs and mild hybrids, though the Audi eTron seems to work well (apart from the mirror system): https://www.honestjohn.co.uk/road-tests/audi/audi-e-tron-55-quattro-2019-road-test/  Mercedes Benz is a bit quieter over its EQ range. The GLC F-Cell is a terrific idea: hydrogen fuel cell combined with PHEV, so prepared for the future: https://www.honestjohn.co.uk/road-tests/mercedes-benz/mercedes-benz-glc-2019-range-road-test/ BMW now offers its X5 with a 3.0 litre 45e PHEV 394HP drivetrain that only emits 32g/km CO2 and offers a 51 mile WLTP EV range, so qualifies for just 6% BIK for company drivers from April 2020.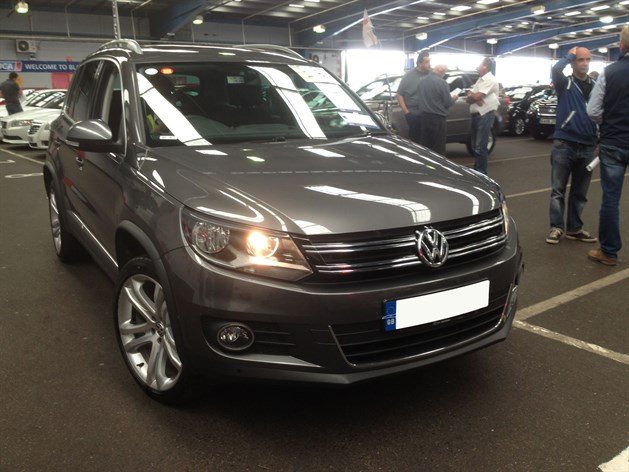 Trade-in Trauma
My partner recently bought a car and traded in her Ford focus, which, to be fair, was a lovely car with no problems. The dealer agreed to pay the remaining finance off and pay the £500 deposit on the car that she was purchasing. They said they would deal with all of the ownership details so would sort everything with the V5C for the Ford Focus. Weeks later she received 1 speeding fine and 2 parking tickets. Only when threatened with legal action was the car finance eventually paid off and details changed. The car is a 2012 Volkswagen Tiguan. She was sold the car with a warranty and with the advice that the engine is meant to sound as it does because it has a diesel engine. I have since had a mechanic friend look at the car and he told me that the noise that has got gradually worse over the past weeks is the flywheel, which, along with the clutch will need replacing. He also told me that only specialist are allowed to buy the parts and it is a job around £2,000 upwards because of the time it takes. The warranty that was sold with the car that we were told was "the best warranty money can buy" actually only covers £50 an hour for labour including VAT, and on a single claim it only covers up to £1,000 including labour and VAT I did some digging into the history of the car and found that this noise was 'advised' on the last MoT before we purchased the car. Conveniently this MoT certificate was not with the car paperwork. Where do we stand with the dealer completing the repairs and covering the costs as we asked about the noise and were assured that it was meant to sound that way. Are we within our rights to demand that they complete the necessary work or return our car that we traded in and the money we have spent up until now on the finance?
SH, via email
You should never have left the V5C with the dealer to deal with. You have a legal obligation to complete part C (sale or transfer of the vehicle to a dealer) and send it to the DVLA. If you have proof that the Tiguan was sold to you with a failing Dual Mass Flywheel you can demand that the dealer fixes it and threaten to take the matter to Small Claims if he doesn't. First send a letter suggesting this to the dealer principal of the supplying dealership and giving him 14 days to fix your car. Suggest if he cannot fix satisfactorily you take it to an independent specialist at the cost of the dealer. Send it by Post Office Special Delivery, keep a copy, and staple the certificate of posting to the copy so it becomes a 'matter of record' should you ever need it in the future, for example to show the court that you attempted to resolve the matter "reasonably" without going to law. See: https://www.honestjohn.co.uk/faq/consumer-rights/ Small Claims: https://www.gov.uk/make-court-claim-for-money
Screening process
I am interested to know if you have received any comments regarding delay in getting windscreens repaired after they have been cracked by flying stones from passing lorries etc., and the bad advice being given by windscreen repair companies? It appears most insurers now use only one or two companies that come to you to repair. There are no longer local repairers as their used to be, this appears to cause certain delay issues as I have in the past year had two cracked windscreens (the local road is used as a fast rat run by lorries) the last being last week when a flint/stone made a 20inch crack on my passenger side and also dented my roof. My 2018 Volvo XC60 has a lot of electronics, as do many others now, in a unit that is attached to the windscreen and once the screen is fixed it has to be recalibrated in order for the electronics to function correctly. On the first occasion the repairer quoted a lead time of 4weeks before they could come and change the windscreen but that they could not recalibrate the car, this I would have to arrange myself. After a lot of persuasion the insurer (LV) agreed for my local Volvo dealer to replace the screen and recalibrate the car, all completed within 4days, however due to the hassle I changed insurer, what a mistake that was. Last week after 2½ hours on the phone to my now insurer (Churchill) claims centre in Cape Town (I have had to make a claim on my policy to have the roof repaired and resprayed (the sun roof will have to be removed), the call centre  could not understand what the issue was and why I did not want the windscreen repaired first at home (10day wait) and then taken to a body shop (where they would have to remove the screen again to fix the dent) and really did not understand what recalibration was. After a lot of discussions, including speaking to the call centre of a well-known screen repair company, who worryingly informed me that I would be fine driving the car for those 10 days as the screens today are double thick and any crack in it will not spread, the insurer finally agreed to arrange for a local body shop (of their choice) to do both the repair of the screen and repair the damaged roof at the same time. However they will have to take the car to the local Volvo dealer to have it recalibrated afterwards. Earliest they can fit the car in is 3weeks time, in the meantime I have a car with a 20inch crack down the passenger side windscreen, which according to the "windscreen repair experts" I can drive with no problem. My concern is that I believe that this crack makes the car illegal to drive and could get me 3points and a fine if the police stop me, the car would certainly fail an MOT so why are owners being given this advice that could get them points, I would value your opinion on such advice and you making your readers aware of the consequences of such advice.
Mr B Hubbard
Without mentioning names I have heard from readers that a certain national windscreen repair company now has a facility to re-calibrate the cameras, etc. behind the screen, though, of course, this may well depend on where you keep the car. It is true that a car would fail an MoT with a 20-inch crack across its screen. But front screens are laminated so they are unlikely to shatter. I don't think the police would prosecute because how would they know when the screen was damaged?
Click back to Honest John's Motoring Agonies 07-12-2019 Part 1 
Comments
Author

Honest John
Latest