Honest John's Motoring Agony Column 02-11-2019 Part 2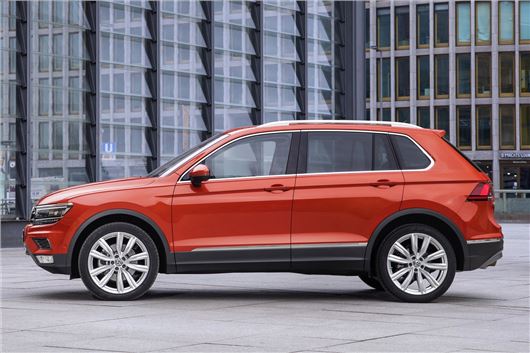 Published 31 October 2019
In Part 2 of Honest John's Motoring Agony Column 02-11-2019 we cure hiccoughs, dispel a misconception, learn two footed techniques and much more.
Click back to Honest John's Motoring Agonies 02-11-2019 Part 1
Boxing match
I can confirm that the VW Tiguan 1.5TSI Evo comes with the DQ381 DSG. I ordered mine in December 2018, delivered March 2019, and paperwork confirmed the gearbox used, which was a relief after reading your advice. I must say it's an excellent engine, and have no kangaroo issues. I've actually had two 150PS and a 190PS diesel DSG Mk2 Tiguans, and if I keep to the same brand, I'd spec the 1.5 again in a heartbeat. Runs especially well with super unleaded. Love the fact that it's  light, responsive and quiet , and no more concerns of short journeys.
MT, Norfolk
Very many thanks for that. Useful confirmation, too, that the 1.5TSI responds well to using superunleaded. I've asked about 20 readers with 1.5TSIs about this and you are the first to respond positively. Happily there is also now a software fix to cure the kangaroo effect, providing the car is fitted with the 'right' type of ECU.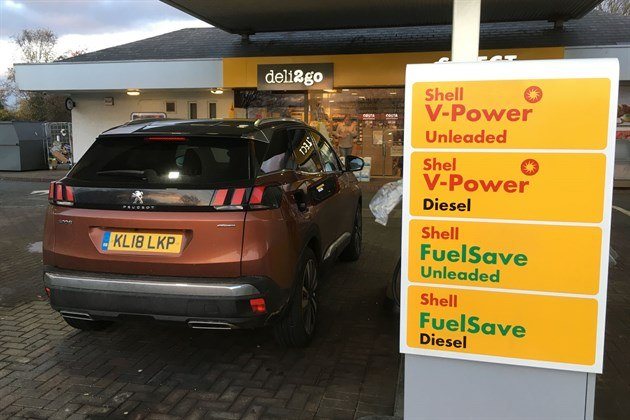 Superman
I am a regular reader of your column and letters page and note frequent queries regarding the use of superunleaded fuels. I keep my cars for a good number of years. I am currently running a 2005 Jaguar S-Type 3-litre petrol, bought at three years old with 1,800 recorded miles (now showing 84,000) and a 1985 Porsche 924 bought four years ago with 18,500 miles recorded (now showing 54,000). I have regularly used 95 RON fuels in both these but recently tried 98 RON in the Porsche. Without having taken any recordings of mileage covered between fillings of the tank, and so having no concrete evidence, I have no impression that there has been any significant improvement in performance or fuel efficiency. However, I must state that I am an "advanced motorist", in the sense that I am of mature years and deliberately bought the most basic 2-litre model of the Porsche for its handling rather than "boy racer" levels of performance. Most of its mileage in my possession has been covered in Continental Europe as far as the Costa del Sol and in re-tracing the route of the 1955 Mille Miglia in Italy, (as a tribute journey to Moss and Jenks), taking in a crossing of the Stelvio Pass on the way. Would you still recommend that I switch to 98 RON fuels for both my vehicles?
JK, via email
Yes. More torque at low rpm, better fuel economy (if you use that to change up earlier) and keeps your engine fuel system cleaner. See previous email.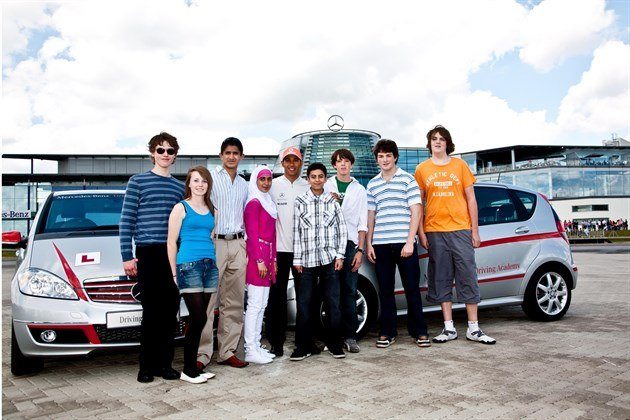 Refreshes you best
Can you inform me who to contact for a refresher driving course? I am 68 and hold a full manual UK licence. I had a problem with left arm weakness and had a manual car which has made driving difficult changing gears, etc. I stopped driving for nearly a year and my husband has driven around. We have now got an automatic car but as I have lost a bit of confidence in driving I would like a refresher lesson.
AO, via email
Unless your car has automatic 'City Braking' that prevents it from crashing into other cars or walls or pedestrians, you need to find a driving instructor who will teach you to left foot brake or you will probably have a crash and may even run someone over. So ring around locally and try to find a driving instructor who will teach you to left foot brake. Unfortunately there is a lot of dogma about using the right foot only. One driving instructor who insisted on teaching his pupils to use the right foot only killed himself using his right foot only by driving into a wall.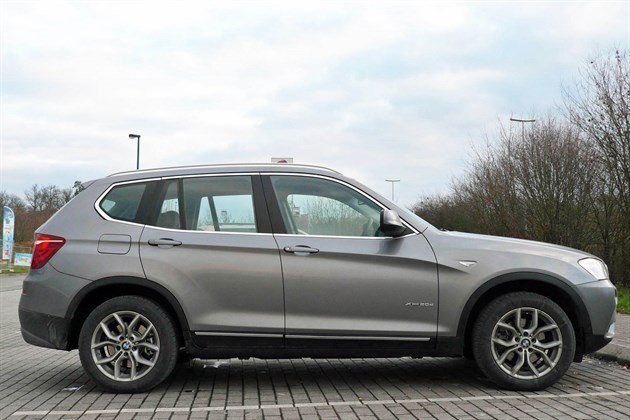 The daily grind
For a while now our 70,000-mile 2012 BMW X3 xDrive 2 litre diesel has produced a muted "grinding" noise from under the bonnet, audible in the cabin whilst the car is driven but only heard when the a/c is switched on. The pitch of the "grinding" noise varies proportionally with engine speed. One mechanic we have spoken to suspected one of the pulleys associated with the ancillaries drive belt at the front of the engine (the a/c compressor when switched on increases the load on the pulleys). We have just had a new radiator and ancillaries drive belt fitted as we were advised the radiator was leaking, spraying the drivebelt with coolant which caused the noise. The noise, however, continues (and, surprisingly, low coolant level had not come up as a warning prior to the new radiator being fitted). The a/c works fine in hot conditions. Any suggestions for the cause? Was it coincidence the radiator leak occurred just prior to the investigation for the noise?

IB. Aberdeen
If the coolant was leaking, then the grinding might have been the 'waterpump' (actually the coolant pump). And if it wasn't replaced, then that would explain why the grinding has continued. Could also be one of the tensioners on the aux belt or the a/c compressor clutch.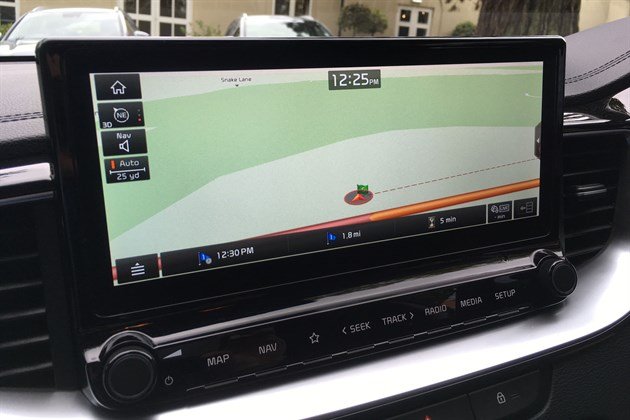 Mounting tension
A friend has just attended a speed awareness course in Weymouth. One of the two instructors (ex-police) stated that it was illegal to locate a portable satnav device above the level of the dash. She maintained her opinion, despite pupils suggesting that having to move the eye down to a lower position was far more dangerous. I always mount my portable satnav on top of the plastic surface. Others mount theirs on the windscreen. Have you heard that this is wrong?
AG, Weymouth
Can't be because FIAT fitted a shoe on top of the dash of the 500 to mount a satnav. And a great many factory fitted 'floating' satnav screens sit with their top surface above the level of the dash. What the lady was probably referring to was mounting anything on the screen within the swept area of the wipers. That is technically illegal and an MoT failure if a car is presented for the MoT with something mounted there.
B's knees?
My girlfriend is looking to buy a post-2012 Mercedes-Benz B-Class and wants to pay approximately £8k-£9k. Ideally, she would like full or partial leather seats, air-con and a sunroof and is looking for automatic transmission. Is there a particular model that will give her most or all of this.
GW, via email
No. She'll have to look around for one with these options. It wasn't a very good car. Not up to MB build quality. Could be completely ruined by big wheels and low-profile tyres. Lot of transmission trouble. Avoid diesels: /carbycar/mercedes-benz/b-class-2012/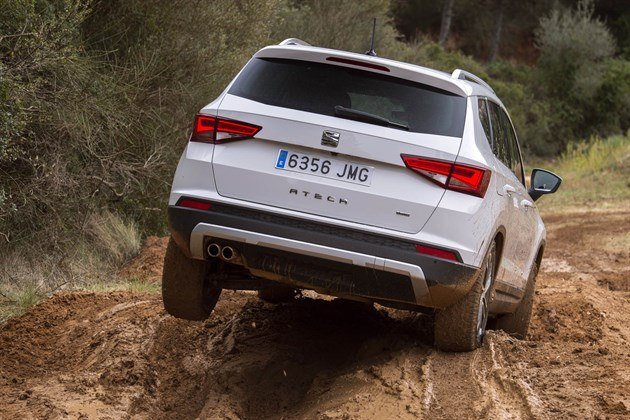 Land girl
My daughter is an agronomist which entails visiting farms around the country. Many farm tracks are a pretty bumpy ride for cars ill- designed for such terrain. Her current car, a company lease Audi A3, struggles in the dry let alone winter conditions. Putting all weather tyres doesn't seem to be a lease option.  Her company is wedded to leasing VAG vehicles so limiting choice somewhat. Within the VAG group what car would you recommend combining high mileage between farms coupled with a vehicle that can cope with farm tracks especially in winter conditions? My daughter is a down to earth woman and bling is definitely not on the agenda. Something practical and possibly 4WD with a reasonable long-distance comfort.

JF, Loughborough
The cheapest VAG SUVs are the SEAT Arona and Skoda Kamiq, but not available with 4WD. (The equivalent VW T-Cross is much 'nicer'.) Next up, a SEAT Ateca or a Skoda Karoq, available with 4WD from £25,500. For practical purposes, obviously avoid Audi. I'd be more inclined to go for a 4WD Dacia Duster 1.3, even though the price of them now approaches £20,000.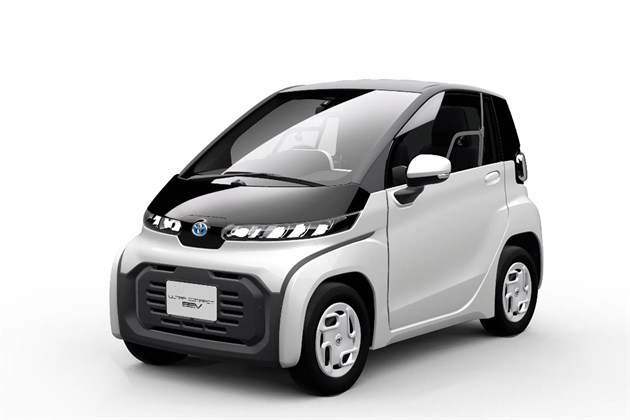 Futureproofing
My husband has been fortunate enough to qualify for a Motability vehicle for five years. We have recently been considering the situation I'll be in when, as is likely, he dies before I do.  Understandably, Motability will take the car back. It's unlikely his estate will be sufficient to replace it with a car of similar value.  Given that this will be a very traumatic time I've been wondering where I would start to look at and choose a new car. In addition, of course, as a named driver on his existing policy I have no no-claims discount and have been told I'll be looking at a first-year premium of about £I,000. I'd need a car that could carry me and two large dogs and be reliable, cheap to run, etc., etc. Since there's no way of knowing when I'll be thrown into this situation, there's no point in singling out a suitable model, particularly given the advances in hybrids and electric vehicles.  Have you any suggestions?
JS, via email
I'd start a separate bank/building society 'car fund' savings account. Then you will at least know how much money you can spend if and when the time comes.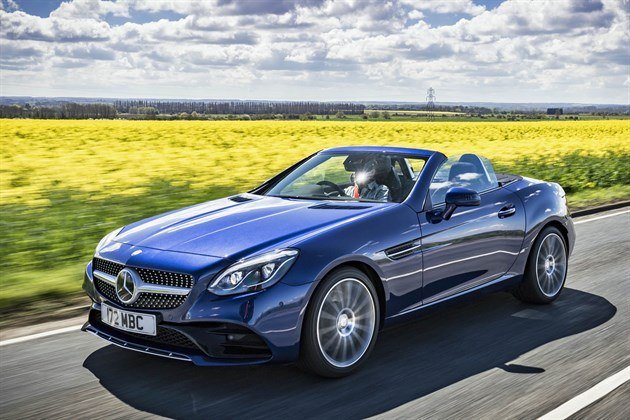 Language
In September 2017 I purchased a new SLC from my local Mercedes-Benz dealership. Once I had driven it a few times I noticed a number of items that concerned me, ranging from panel fit to the Satnav operation (pre-delivery I purchased an SD card Garmin Map pilot 2017/2018 from the dealership). I dealt with both Sales the Service Depts and because I was making no progress I escalated the issues to the Dealer Principal. Some progress was made but he has now left. Of the two issues that remain, one is still a question about panel fit on a MB product. Two is the operation of the Satnav. As an example, when I am in Spain, apart from Haro being called Zardo (it appears Hs and Rs do not translate), the various information streams are often in conflict. Fortunately  I know the routes I follow well so I do not have to guess. When I raise this with MB they claim they have done all they can. When I contact Garmin they claim they do not deal with MB devices. All I have asked them (many times) is "can you please sell me a SD card with high quality mapping that is compatible with my SLC?" I have nowhere to go and I understand I am not the only MB customer with this issue. When I click on to the Satnavs icon for my local dealership all is well until I turn into their premises. Satnav instructs me to leave and drive to a location on the other side of the road. Is this an omen? PS I always travel with a folder containing cut outs of your articles.
ML, via email 
The poor panel fit is noted, but really this is something you should have brought up with the dealer at an early stage. It's not uncommon for a satnav, even a good one, to tell you something is on the opposite side of the road. And usually where the 'voice' is British speaking in English, it uses a local voice to pronounce the names of places. I prefer TomTom Live to Garmin. At the launch of the 2nd generation Smart ForTwo, the Garmin satnav had me circumnavigate Baracas airport twice before finally finding the road to Chinchon.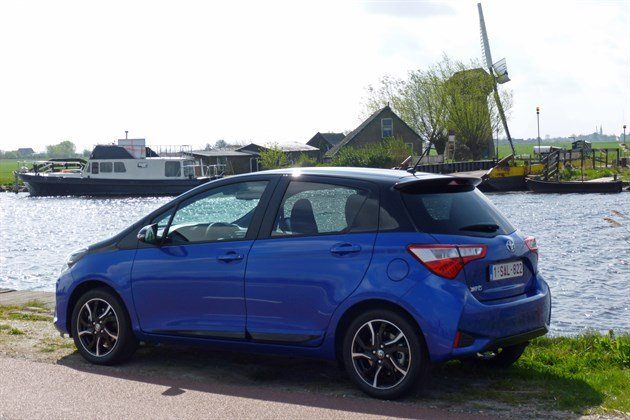 Toy story
I had my Prius serviced this week, and the service manager told me a woman had bought a new Yaris with a manual gearbox. Around 6 months later the clutch went, so she took it in for a replacement under warranty, was given a courtesy car and was told they would ring her the next day. They did, she was told they had checked for driver errors and there were none, but Toyota GB were apoplectic because the car had been fitted with an obviously faulty part, so would she mind continuing to use the courtesy car while Toyota sorted it out. Toyota then sent an engineer and translator from Japan to inspect the faulty part and oversee the fitting of the new one. Can you believe that? I thought it worth telling you because you have often commented on some manufacturers only warranting their clutches for 6 months. It would appear when it comes to Toyota there is some degree of integrity.
PW, via email
That's a nice story. But it indicates to me that Toyota must have had several reports of failed clutches so that's why they wanted to get to the bottom of the reason why this one had failed. Your friend simply presented them with a live opportunity to find out what was wrong with it. But that's Toyota for you. I'm currently driving the new Camry hybrid. Excellent, sensible, big car, for sensible money, and 50+ mpg.
Inserting a plug
Can I put in a plug for Starmo Auto Electric in Braintree, Essex.  They fitted a detachable tow bar to my Subaru last August.  The service was excellent and they went beyond the call of duty to help with a problem which turned out to be nothing to do with the bar.  A subsequent follow-up visit to deal with a fault has been dealt with swiftly and efficiently. I have no hesitation in recommending them.
DM, via email
How you do that is to make your recommendation here: https://good-garage-guide.honestjohn.co.uk/garagereviews/addreview/ It has to come from you. We cannot do this for you.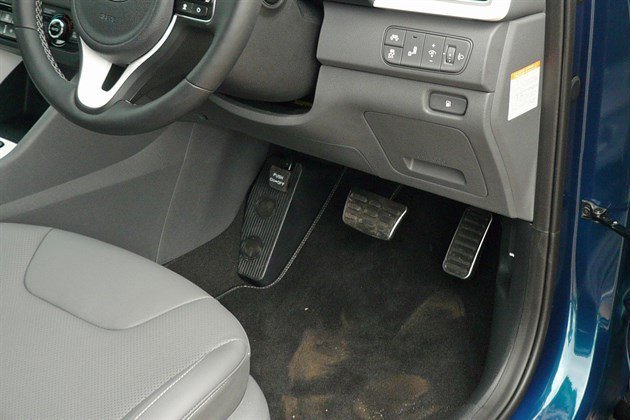 Flaw mounted?
You have long advocated left-foot braking in automatics. (which I do in mine). What is your take on foot-operated parking brakes? Admittedly, there are not many cars with them but here in Australia, the formerly locally-assembled Toyota Camry has them. You have to use your left foot to engage and disengage the brake, as the pedal is located next to the transmission tunnel in a similar position to where the clutch would be in a manual. Needless to say, foot-operated parking brakes seemed to be confined to automatics. Having driven a Camry with a foot-operated parking brake a few times, I find the mechanism takes some getting used to. I presume the new Camry has a button parking brake.
JD, Australia
The new Camry has a switched electromechanical parking brake. I've got one outside. Foot parking brakes are generally at a different height from the foot brake. I never had any confusion. Stunt drivers use foot parking brakes to spin cars, but I don't recommend you try that.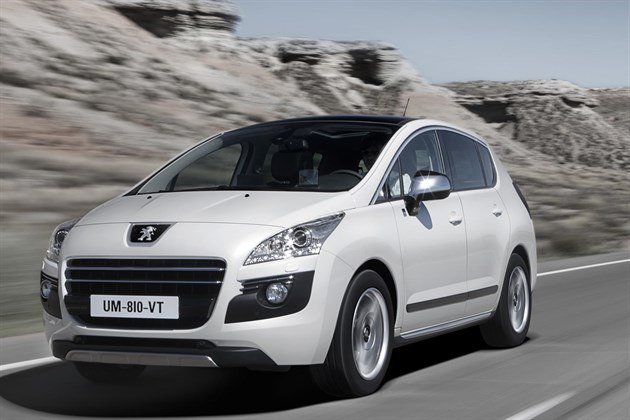 Hybrid 4 
As an avid reader of your column. (best part of the paper but don't tell them) I was intrigued with the first  item. 'The modern word'. If we are using the wrong fuel to reduce emissions why are they allowed to sell it? I have a Peugeot 3008 hybrid 4 (7 years old with 82,000 on the clock). I always use ASDA and inside of my exhaust does not even mark the hands if you put your hand inside. AVERAGE mpg in 48 in the summer and 47 in the winter.  The car is a total delight and best I have ever owned. I shall run it until it or I pop our clogs. ( my year of registration was 1937). 

BS, via email
The best bread is sourdough, but you can still get steam baked white Hovis. You can drink Coline D'Enero 2014 or some £4.50 supermarket slop. You can eat fillet steak or skirt steak. You can fast-food on excellent fish & chips or turn yourself into blubber eating take-away pizzas. People are always given a choice of cheap crap v/s the good stuff because it keeps the retail price index down. Same goes for petrol and (in your case) diesel. But actually I have just handed back a new model 3008 1.5HDI 130 EAT8 non-hybrid that averaged a couple of mpg better than your car, solely on V-Power superdiesel. Yesterday a new model Toyota Camry petrol hybrid averaged 56.4 on the dashmeter on V-Power petrol, though I have yet to brim to brim check the figures.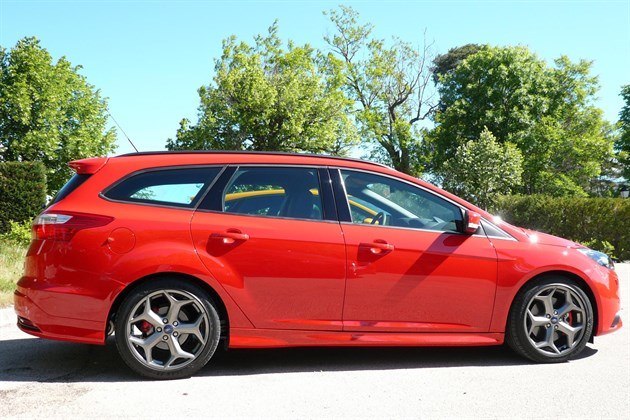 Trick question 
I am looking to buy a second-hand estate car and able to spend around £15-£17k. It needs to be economical, reliable, good range, sporty, reasonable boot ie 500 litres, fun to drive and fit in my garage.  The ideal choice is a 3 Series Touring 320d or 330d but I am worried about reliability - the 3 series does not seem to have made it into Top100 of the Driver Power Survey. I guess it is not a co-incidence considering poor reliability of German cars. I would not buy a Volkswagen or associated companies car as shareholder value seems to be their top concern at the cost of the consumer. Any recommendations?
EM, Coventry
Surveys don't necessarily give a true picture because they ask people direct questions, which respondents may be unable to answer, may not immediately remember the answer, or they may simply give the research the answer they think reflects best on them. You only ever get a true picture either by tricking the respondent into giving the information (which is difficult to do). Or by compiling lists of complaints of faults. If you want to check on any car, look it up at http://www.honestjohn.co.uk/carbycar In your case, /carbycar/bmw/3-series-f30-2012/good/ It might make more sense to go for a Focus ST estate: /road-tests/ford/ford-focus-st-2012-road-test/ Focus ST problems here:  /carbycar/ford/focus-st-2012/good/ And: /carbycar/ford/focus-st-2015/good/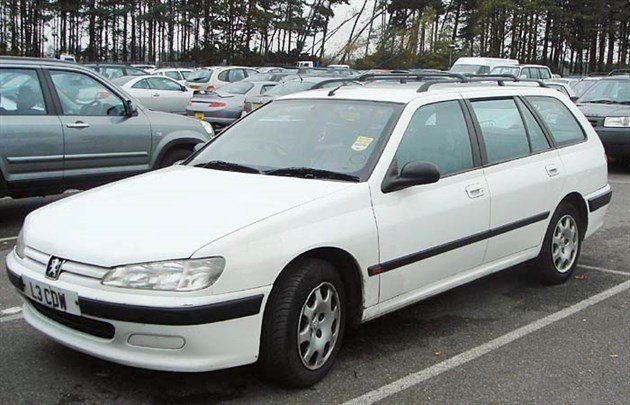 Peugeotry
Many times you have extolled the virtues of the Peugeot 406 HDI. I have a 2000 facelifted Mk2 406 estate HDI 110. And it has been and still Isa superb workhorse. It even has the fold down seven seat option. As recommended by you, it has had regular cam belt changes and oil and filter changes annually. The body work has suffered no major damage and various parts have been replaced. Dean at Peugeotparts on eBay is a great source of new spares. One issue that I can't seem to resolve is the air con which has recently gone on the blink. Re-gassing by Kwikfit didn't solve the problem and their view is that a new compressor is required. Peugeot has no records of the part numbers, make etc of the compressor according to the age of the vehicle. In a number of instances in your column you have recommended air con firms who specialise in revamping the compressor units. There seem to be quite a few compressors on eBay which claim to  replacements, but I'm paranoid about spending the best part of £200 on something that doesn't fit or is unsuitable and non returnable. I can not hear any sound of bearings grinding in the unit and the fact that air blows in the cabin  implies the sensor is working in trying to reduce the temperature. From my research I think that the compressor my be a Delphi 11135463 but know no more than that. The VIN is VF38FRHZF81338737 and the registration number of the car Y 569 LRD. I would doubt that if it is a Delphi compressor these would have been made for a multitude of cars and not specifically for the 406.
I'm not expecting you to do my research for me, just wondering if you have any ideas. I suspect a scrap compressor would be no better that the unit that I have.

JF, Loughborough
In my experience the part of the compressor that usually fails first is the electromechanical clutch. Replacement is £50 - £100 and in places like Thailand replacement a/c clutches are off the shelf. But in the UK all franchised dealers instantly prescribe a complete new compressor. Your best bet will be an independent a/c specialist: /faq/air-conditioning/
Click back to Honest John's Motoring Agonies 02-11-2019 Part 1
Comments
Author

Honest John
Latest