Honest John's Motoring Agony Column 07-09-2019 Part 2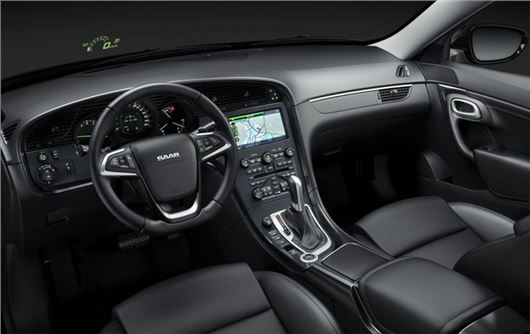 Published 05 September 2019
Honest John's Motoring Agony Column 07-09-2019 Part 2
In Part 2: satnav repairs in an obsolete SAAB, loyalty to Skoda, F-Pace rear brakes, sensible SUVs and even an Aston Martin Vantage.
Click back to Honest John's Motoring Agonies 07-09-2019 Part 1
Waypoint
Having enquired at former SAAB franchises regarding satnav repair on an Insignia-based 9-5 without success, I found an independent: Saabtec in Glossop that has the original software. After approximately one hour's work the problem was solved and the unit updated. The owner, Loren, refused to take any payment. What service,
PR, Brigg
Many thanks. I put that into the SAAB 9-5 2010 entry in http://www.honestjohn.co.uk/carbycar/  together with a link to their website and a phone number. Loren deserve all the customers this brings.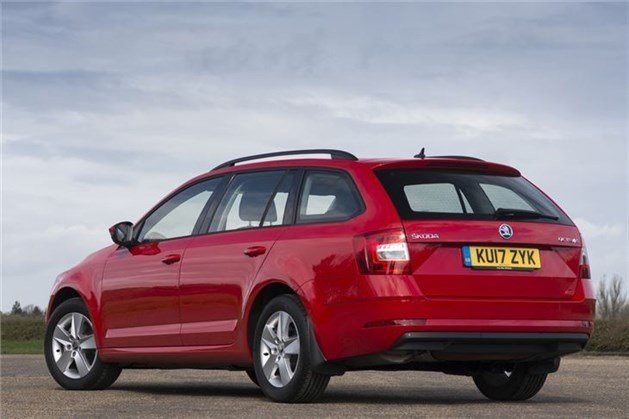 Brand loyal
I drive a 2009 Skoda Octavia 1.9TDI Estate, which I have been very satisfied with. I am looking to buy a replacement with up to 20,000 miles and wonder whether you agree with my choice of vehicle or could suggest a better alternative at similar cost, together with reasons for these recommendations.
JG, via email 
People who like Skodas tend to stick with them and even join the club: https://www.briskoda.net/ This is all we have on the current model: /carbycar/skoda/octavia-2013/ A SEAT Leon is the same sort of thing: /carbycar/seat/leon-2013/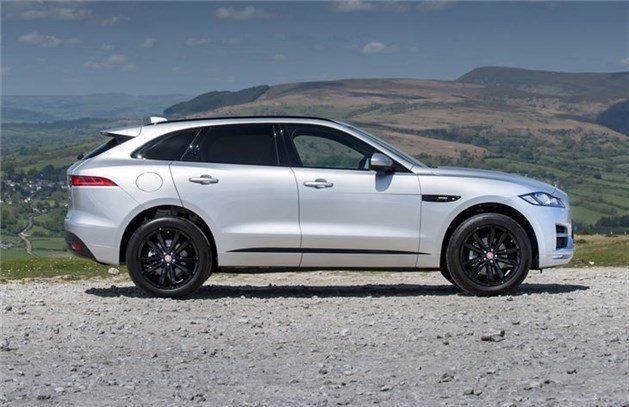 Uneven match
I have a Jaguar F-Pace AWD 2.0 diesel which is not quite 2-years old and has covered only 18,500 miles. The front brake discs are flat and smooth but both rear discs are quite ridged and pitted in places. I know this can happen but I don't understand why it only affects the rear discs and it makes me wonder if they are inferior in quality. The car is due its first service soon and I wonder if I should complain to Jaguar and see if they agree it is a manufacturing problem. Have you any views on this?

MS, Pontefract
All discs rust on the surface all the time, especially if the car is left out in a damp atmosphere for days on end. This is worst in the winter when there is salt on the roads. Braking while driving the car cleans off the surface rust on the front discs, but, because all the rear brakes do is balance the car under braking, they only apply in hard braking so the surface rust does not get scraped off the rears and starts to eat into them. Happily, in this case, JLR capitulated and replaced MS's rear discs and pads free of charge.)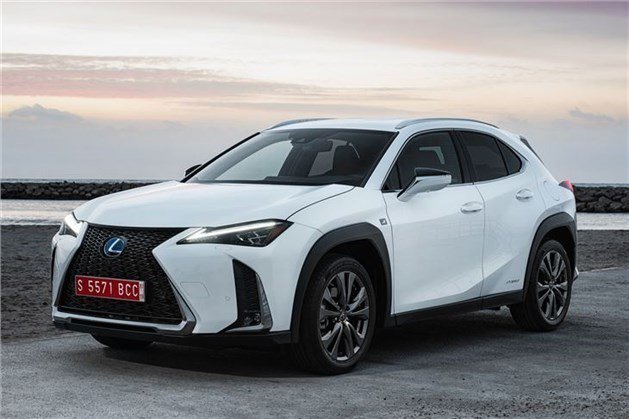 Rich pickings
I am suddenly in the splendid position of affording any SUV I like. We have a Lexus NX300h at the moment, which is a bit noisy. My wife and I need an SUV for ease of access, but we've been Lexus for 20 years or more. If we are to part ways what do you suggest we look at?

JC, via email
The best Lexus SUV is the small new one: the Lexus UX: /road-tests/lexus/lexus-ux-250h-2019-road-test/ Because it's on the Toyota New Global Architecture it's far better to drive and rides better than the NX. But if the sky is the limit I can recommend the forthcoming revised range of GLCs from Mercedes Benz. You can either go for 176mph and 0-60 in 3.6 seconds, or start saving the world with the hydrogen F-Cell PHEV. In between are mild hybrid petrol engined models and probably the cleanest diesel you can buy: /road-tests/mercedes-benz/mercedes-benz-glc-2019-range-road-test/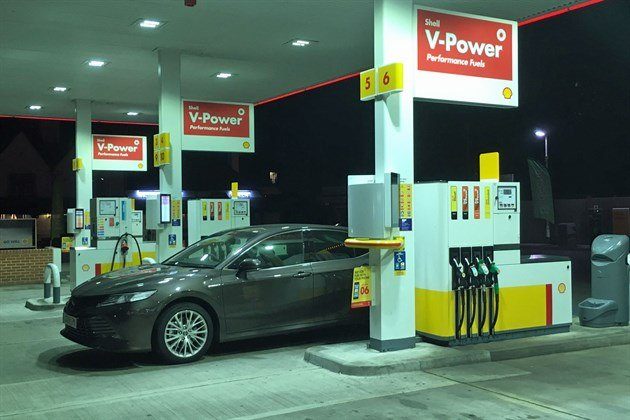 Grade school 
You regularly advise drivers to upgrade the fuel they have been using to achieve better mpg and performance. We have recently bought a 2012 Mercedes A200 Blue Efficiency Sport Auto. On the inside of the filler flap is written 95RON; presumably the fuel grade Mercedes recommend whereas we had expected 99RON. Please can you unscramble our confusion? 
JO, via email
95RON is the minimum Research Octane Ratio you can use in the car, but, like all new engines, it is optimised on 99RON. So if you want it to run at its cleanest, most powerful and most economical, use the 99RON that Mercedes used in its WLTP and RDE certification tests.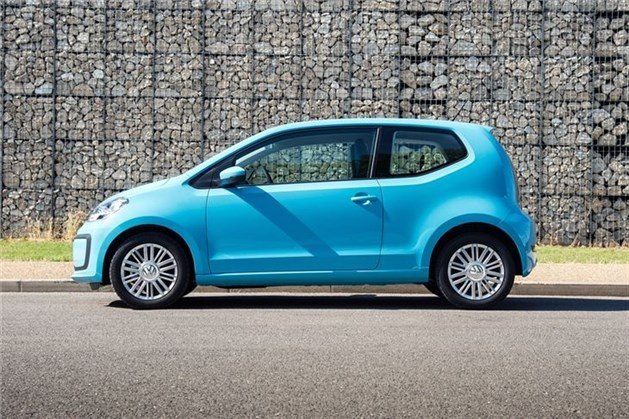 Speeding Up 
I find it quite disconcerting that my new VW High Up drives itself. I trundle along the lanes of South Cumbria at 30-40mph with scarcely a need to use the accelerator. It is also irritating, as I'm braking far more than usual, both on narrow lanes and, in particular, when in slow moving traffic on the main road. Tickover speed is normal at about 1,000 rpm. The Service Manager at the dealership (which I've used happily for 20 years) has been out on the road with me and puts it down to: 90HP (my previous two Ups were 75HP), and modern anti-stalling technology. Is this a reasonable explanation and should I just try and get used to it?

RW, via email
1,000rpm is a high idle speed. Should be about 750-800rpm. And, of course, the engine has more torque than your previous Up so is happier at lower revs in higher gears which is why it 'drives itself'. It may be set higher to ensure more complete combustion of fuel for emissions testing, but it the idle speed does not come down to 800r,pm or so when the engine is hot, it needs adjusting.
Nursing it along 
My daughter has recently qualified as a District Nurse and needs to replace her elderly Skoda Fabia with a reliable, economical load carrier that can take the punishment of continuous city traffic, and stop/starts as she makes her calls. Her budget is limited to no more than £10k. 

AB, via email
The 'District Nurse Cycle' is one of the most punishing for any car. I'd go for a new KIA Picanto 1.0 litre 3 cylinder, with a 7 year warranty: /road-tests/kia/kia-picanto-2017-road-test/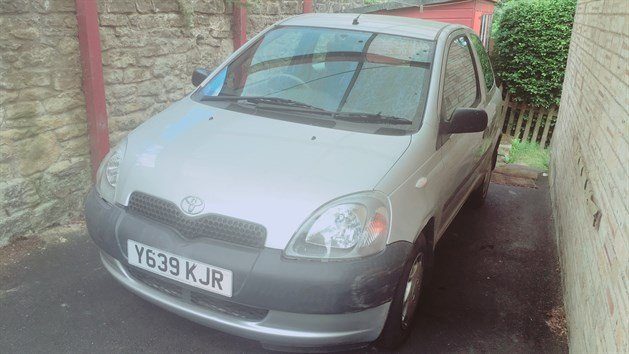 Bangernomical 
I notice you often advise against spending significant amounts on repairs to ageing cars if they cost more than the vehicle is worth. But at least an older car has already depreciated about as much as it's going to, while a newer replacement will immediately start dropping in value. Thoughts?  
RM, via email
If you're retired with time on your hands and don't depend on a reliable car for business, then it's fine to mess around with an old car that might slightly break down or catastrophically break down at any time. These are the kinds of (mostly British) cars I started with that weren't much fun in the November to March snow of Northumberland in the 1960s. But if you're in a job under pressure, having to meet schedules and make appointments, there's nothing worse than being stuck on the hard shoulder while your deals and your future prospects ebb away. Right now, I have to make regular 300 mile journeys for personal reasons and I have to do them in 5 hours. So I use them to fuel check a reliable new long-term test car and leave my older one in its lock-up.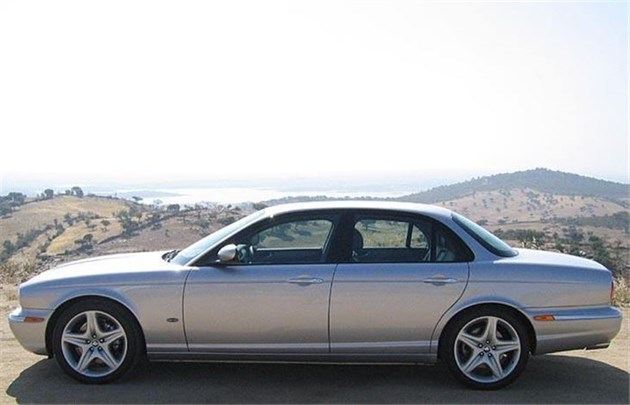 Maybe it's because I'm a Londoner 
My son has two vehicles: an 11,000 mile Honda Pan European motorcycle, currently on SORN, and a 2007 Jaguar XJD. He lives in North London and currently outside the Ultra High Emission Zone. Shortly, when the UHEZ is extended to the North Circular, he will fall within the exclusion zone. Both these vehicles will not comply and he will therefore need to pay the charges. Both are in good condition, particularly the Jaguar. As you have written, there is no point in incurring a daily penalty, so he must dispose of them. Clearly no-one in the area would be interested, for the same reason, so what would be the best way of selling these vehicles? Contacting showrooms or dealers outside London? If so, what are the towns and cities that may be following London in the near future and therefore 
place to avoid?

JD, Orpington
Most cities will follow London over the next 5 years or so, and many whole areas in Europe already have, destroying the values of vehicles like this, though they can, of course, continue to be enjoyed in UK country areas. Our system still gives a value for the Jag but I can't vouch for how accurate that is: /used-prices/Jaguar/XJ/2007/?q=2.7+Automatic+Diesel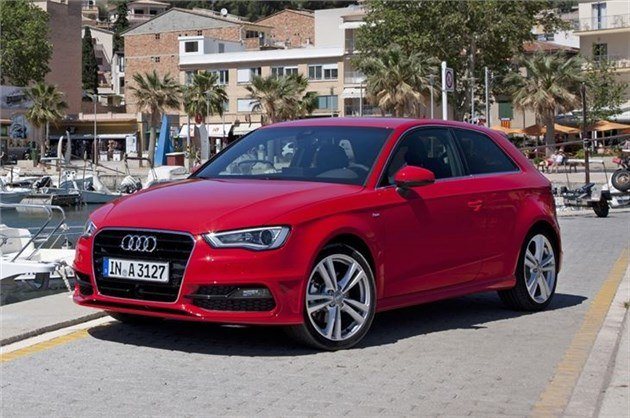 Knowing your Ds and Qs 
I know you have covered this subject before, but I am still confused. I wish to buy an Audi A3 1.4 litre petrol. Is the auto gearbox all right? If not, what engine size and what year is OK? Approximately what would the repair cost be if it went wrong?
MH, via email
No. That has the DQ200 7-speed dry clutch DSG (called 's-tronic' in an Audi, but exactly the same thing). Avoid any A3 automatic with an engine smaller than 2.0 litres. Replacement transmissions are £4,000 - £5,000. Old 2.0 litre models have the DQ250 6-speed wet clutch DSG/s-tronic. New ones have the DQ381 or DQ500 7-speed wet clutch DSG/s-tronic. All of these wet clutch transmissions require and absolutely must have a change of transmission oil and filter every 3 years or 38,000 miles whichever comes first.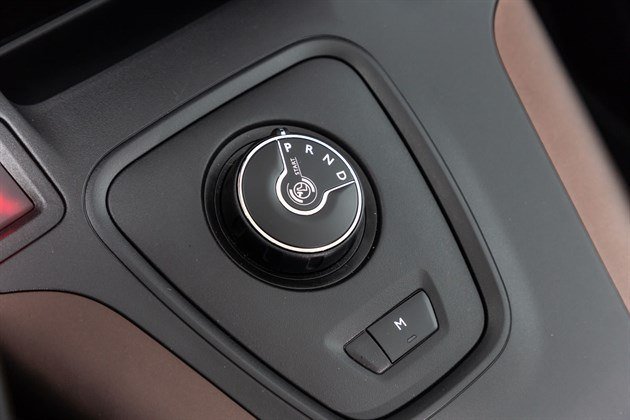 Definitely delayed
I was interested to see your recommendation of the Berlingo/Rifter with the EAT8 gearbox. We decided a few months back that this would suit us well, but with annual mileage of 6,000, and many short journeys, it would need to be a petrol engine. Although the technical specs. were included in the printed brochure for the Citroen, it was not in the price list and apparently cannot be ordered. Do you have any information on if/when the petrol version will become available please?  Otherwise we will need to seek something with a similar body shape. 
LC, via email
PSA did successfully fit the Citroen C4 Picasso with the 1.2 Puretech 130 and EAT6 automatic transmission (I've driven it) and I was supposed to get a 3008 1.2 Puretech 130 EAT8, but it was substituted by a 1.5BlueHDI EAT8. Citroen UK has now confirmed that the Berlingo will not be available with the 1.2 Puretech engine and EAT8 transmission until 3rd quarter 2020. I guess this must have something to do with RDE1 and RDE2 emissions testing.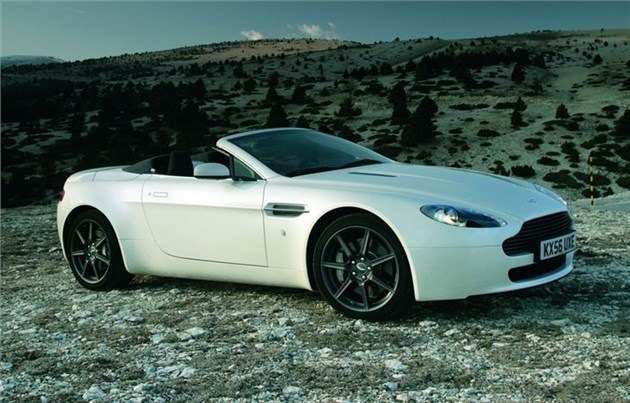 Aston smarting
Since a child I had always had an ambition to own an Aston Martin and in January 2018, I finally bought the best Aston Martin I could afford in the specification I wanted. HWM provided the right car, which is a 2014 Vantage V8 S Sportshift Convertible. It is in immaculate condition, low mileage (16,800 when bought) and with full Aston Martin service history and still under AM warranty at purchase. I have owned and taken great care of the car for 16 months and covered less than 2,000 miles. After the full service was undertaken by HWM in January, I discussed the merits of extending the warranty with HWM and concluded that, as I do less than 1,500 miles a year, garage the car and would maintain the AM service history, this should not be necessary. I was cognisant of the risk of having to cover some additional costs beyond just servicing but based on my meticulous care of the car, garaging it, continuing specialist Aston Martin servicing, careful usage, continuing low mileage and club membership for additional knowledge and support, I should not expect anything too extreme. Two weeks ago, the engine developed a terrible knocking sound, so I got the car off to HWM to diagnose. The conclusion is a 'terminal engine failure' for which they can't provide a reason and recommend replacement of the engine. It is apparently financially unviable to strip the engine to assess and repair the issue relative to replacement. The cost of replacement is approximately £17,000 (about £10k engine and the rest labour). The report that has come back that this car, which is 5 years old and done less than 19,000 miles, needs a replacement engine has come as an extreme shock. This is compounded by the fact that the car had a £1,000 service only 4 months (and less than 400 miles) ago. The warranty expired at the same time, less than 400 miles and 4 months ago. I totally respect that I elected not to renew the warranty at a price of £2,000 per annum for the reasons above. I expected some bigger bills outside warranty but not a full engine replacement at this stage. I appealed to Aston Martin to address what must surely be a manufacturing fault on a car so young and with relatively low (and careful) use, maintained fully by the Aston Martin network. I asked them to reflect on the fact that, whilst the warranty expired 400 miles ago, it seems so inequitable to think that if another 400 miles had been done before the end of January this work would have been done under warranty and cost me nothing. But 4 months later it will cost nearly £17,000 through no fault of my own. Aston Martin has responded with an offer of a 5% discount on the engine block (c £450 excluding ancillaries), but that is it. I have managed to get HWM to reduce its labour rate marginally, but still feel aggrieved at having to pay for an engine replacement in such a young, low mileage car. My question is, whilst I recognise I am outside warranty, do you think I should be pursuing Aston Martin to offer more 'goodwill' given the extenuating circumstances I describe.

JF, via email
This is why I call Aston Martins 'rich men's toys'. But, even though you could have extended the warranty, the law may be on your side. There is an expectation that an high-end consumer durable such as a car should last at least 6 years before requiring expensive repair. See: /faq/consumer-rights/ You might be able to successfully sue HWM, despite not taking up the offer of the warranty. But it won't be Small Claims in the County Court; it will mean a full County Court claim and that could cost you £10,000 plus in court and legal fees. And HWM has won cases against it in the past such as Johnson v HWM in around 1997. Worth paying for some legal advice from Clark's Legal or Bridge McFarland (or another specialist solicitor). Links in the FAQ. Possibly worth sending a letter expressing your disquiet to the dealer principal at HWM and suggesting a compromise solution. Send it by Post Office Special Delivery, keep a copy, and staple the certificate of posting to the copy so it becomes a 'matter of record' should you need it for the court to show you have been "reasonable".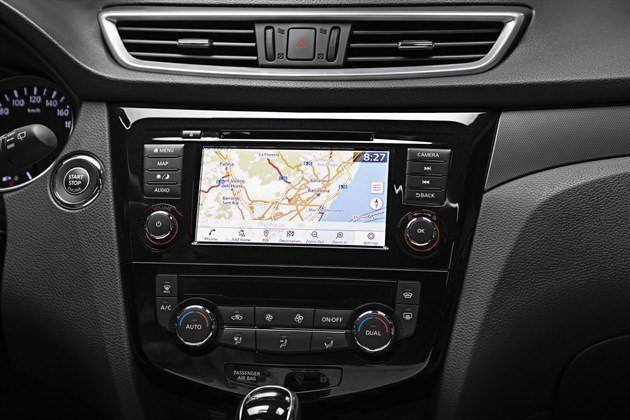 Radio silence
I experienced problems with the Sat Nav in my 2014/64 Nissan X-Trail where the audio would drop off for about 23-25 seconds (no matter what I was listening to) and after doing this on a number of occasions during each journey, the system would then fully reset, requiring me to stop and re-set the Sat Nav and route and return the radio to the station I had been listening to. My Nissan dealer has done as much as he can): implemented a software upgrade that made no difference, then, on two further separate occasions removed the entire unit and sent it back to the dealer/manufacturer in France for repair. The first occasion was almost four weeks, the second occasion, a further three weeks, each time the unit coming back with the problem worsened. I was also told after the second return to the manufacturer that they felt there was nothing they could do, and Nissan were going to release a software upgrade themselves that should resolve the issues. Subsequently, the manufacturer instructed re-tuning the DAB Channel 1 Pre-set to a number of different stations and leaving it set there. In each, this did not resolve the problem which continued and worsened. In April 2019 I left the car with the dealer for a day as an assessor was to visit from Nissan Cared4 to adjudge the situation. I understand he took the car out for about 45 minutes and experienced both audio drop-outs and the unit resetting, and he told the dealer and cared4 that the unit needed replacing. After some further too-ing and fro-ing, Cared4 around the end of April 2019 authorised the dealer to order a new unit. I was told it was on back order from Japan, and expected to take up to 8 weeks. Around a fortnight ago, I called the dealer to book the car for an MoT (on Monday) and got a call back from the Service director who told me that there was no real news except a service bulletin had been received from Nissan stating that a software upgrade to resolve the issue would be available at the end of May. We agreed that if this was available it would be implemented during my visit on Monday next. Today, as I hadn't heard anything, I rang again to find that no upgrade is available yet and the dealer had not been told why. He also suggested that I rang Nissan Customer Services direct to add pressure from two angles. This I did to be told that the upgrade has been delayed and is now likely mid-June, but, in the meantime, they have a temporary fix which I can have: this disables the DAB/Radio element of the unit and should allow the Sat Nav to work. I said that this would be acceptable if they can guarantee the issue will be 100% resolved by the end of the month but neither dealer nor Nissan is prepared to give this guarantee. I also told them that I can't even trade the car in, as to do so with a problem that costs in the region of £4,000 to resolve would be immoral and probably illegal if I didn't notify the purchaser. The dealer said it wouldn't affect his trade-in valuation, to which I responded why did he think I'd want another Nissan? The dealer has also admitted that I am not his only customer waiting for the fix, and Nissan has stated that a new unit would not resolve the issue – yet the dealer still has cars on the forecourt for sale with the same system fitted. There are few alternative systems on the market that I believe can be installed. I'd appreciate your further thoughts,
RS, via email
You have been extremely patient. I don't know the terms of your warranty (what it covers/does not cover). But if you have paid for a car and paid for a warranty that is supposed to cover the Infotainment unit and it still cannot be made to work then you could sue for a direct replacement using Small Claims: https://www.gov.uk/make-court-claim-for-money First, you need to send a letter describing the problem and the failure to fix to the dealer principal of the supplying dealership and stating if it isn't fixed within 2 weeks you will take the matter to Small Claims. Send it by Post Office Special Delivery, keep a copy, and staple the certificate of posting to the copy so it becomes a 'matter of record' should you need it for the court.
Click back to Honest John's Motoring Agonies 07-09-2019 Part 1
Comments
Author

Honest John
Latest