Honest John's Motoring Agony Column 31-08-2019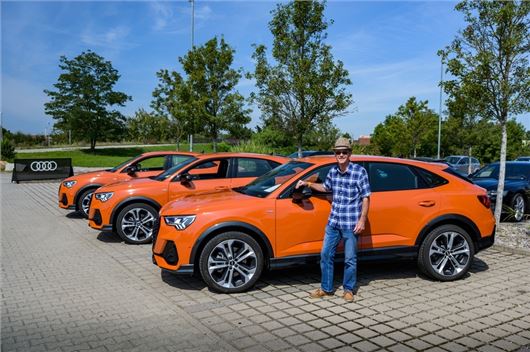 Published 30 August 2019
This week's car-respondence concerns caravan tugs, unbuilt cars, scooter carriers, smashed gearboxes and in Part 2 self-starting cars, hybrid economy, turbo trouble, swivel seat and a lot more to get your teeth into both during and after breakfast.
As usual, emails to Honest John should be addressed to: letters@honestjohn.co.uk  Please try to keep them as short as possible.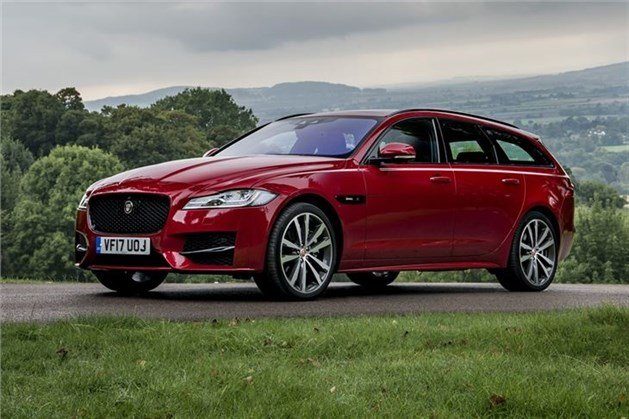 Pulling power
I am considering changing my car, which is used for towing a medium sized caravan. My choices are Mercedes E220d or Jaguar XF (estates). Which of these is better value, taking into account all aspects of owning a vehicle? What other car should be considered? (I want to avoid SUV/4x4 monoliths.)
GO, Redcar
The E220d with Mercedes' relatively new 1,950cc OM654 chain cam diesel with 194HP and 400Nn torque. Or step up to the twin-turbo 1,950cc E300d with 245HP and 500Nm torque. These engines are already developed to the forthcoming RDE2 standard in the revamped GLC. Jaguar XF 25d Sportbrake here: /road-tests/jaguar/jaguar-xf-sportbrake-25d-2017-road-test/ Or, maybe a Volvo V60 D4: /road-tests/volvo/volvo-v60-d4-2018-road-test/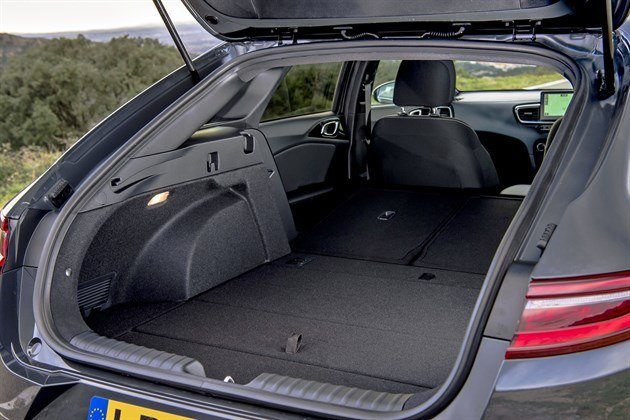 Orderly queue
I'm thinking of buying a new car and have two questions. Firstly, one dealer said that they won't have new cars of the type I want until after the new petrol regulations come in September. No other dealer has mentioned this, so should I delay my decision until the autumn? Secondly, I'm looking for a long car to replace my old Mazda 6 hatchback (no longer available) that I can put bicycles into the back when the rear seats are dropped. I'm considering a Mazda 6 Tourer and a Kia ProCeed or Ceed. Should I consider anything else as well?
AB, via email
After slowly getting all their cars they could through WLTP in extended lab tests, manufacturers now have to get them all through the real driving RDE1 by September 2019, which is Sunday. This is likely to take even longer and some models will fall by the wayside. Production of many models may have stopped in anticipation of RDE1 because no-one wanted to get stuck with fields of unsold WLTP cars that they had to register before September 2019 or scrap. Next stage after RDE1 is RDE2 (lifetime emissions) from September 2020. Yes, the Mazda 6 estate and KIA ProCeed both make sense for having a long load deck without a boxy look at the back: /road-tests/mazda/mazda-6-skyactiv-2018-road-test/ And /road-tests/kia/kia-proceed-2013-road-test/ (Photo KIA ProCeed load deck.)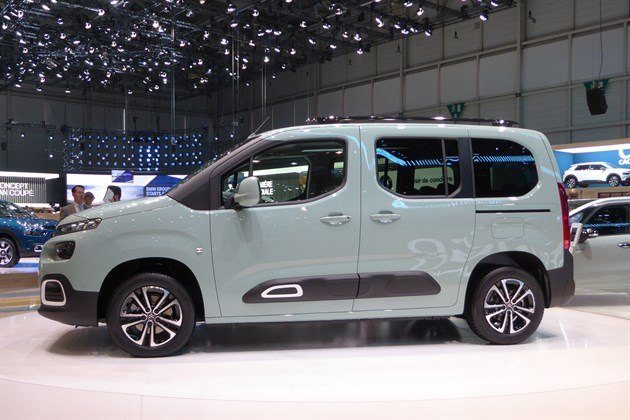 Car within a car
My wife is trying to select a Motability provided car that  will be able to have a hoist fitted to lift her Pride Go Go Elite 4 Plus scooter in and out. She has been advised on the size of vehicle and her shortlist to carry 5 passengers and the scooter is: 1. Ford Tourneo Connect 1.5 diesel 120JP (only diesel is available). 2. SEAT Alhambra 2.0 diesel 160hp (only diesel available from Motability). Both are from our nearest dealerships and my wife drives about 6k/year. Your comments on her choice or any other car of similar size would be most appreciated.

MH, Kidwelly
The Tourneo Connect is a size down from the Alhambra, which is an enormous 7-seater, not easy to park and soon going out of production. Other possibilities are the Citroen Berlingo, Peugeot Rifter and Vauxhall Combo Life, all also available with an excellent 8-s-eed torque converter automatic transmission. The Berlingo offers no obstruction between the front seats so a driver can shuffle across and get out either side. The Rifter has a high console. We tested the Rifter: /road-tests/peugeot/peugeot-rifter-2018-road-test/ Test of Combo Life: /road-tests/vauxhall/vauxhall-combo-life-2018-road-test/ Old test of Tourneo Connect: /road-tests/ford/ford-tourneo-connect-2014-road-test/ older test of Alhambra (hasn't changed much): /road-tests/seat/seat-alhambra-ii-2010-road-test/ Test of facelift Alhambra: /road-tests/seat/seat-alhambra-20-tdi-2015-road-test/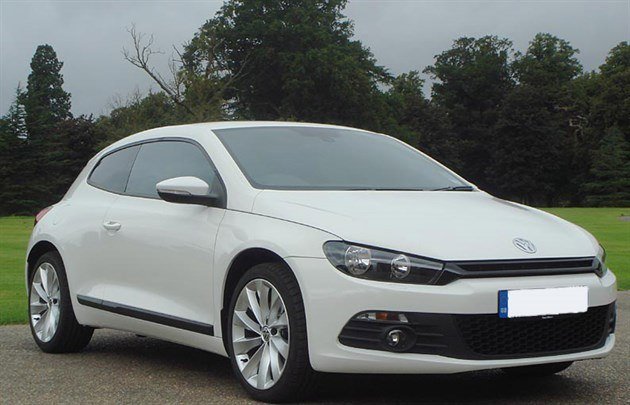 Shattering experience
We were quoted £4,200 replacement cost after clutch parts penetrated the manual gearbox casing of our 2012 VW Scirocco 2.0TDI Bluemotion at 65,413 miles. I contacted VAG HQ who advised that they do not pay out goodwill claims on 7-year old cars. So far, the dealer has also refused any goodwill. My wife bought the car at 4 months old for £12k, it's done 65,000 miles and now needs £4,200 to make it run, which perhaps would make it worth £5k. Other pricey expenses at some point will be its low profile tyres and expensive stop-start battery requirement on top of the usual cam-belt routine. If it was yours, what would you do next?
IT, Guildford
What I'd do is get the car out of this VW dealer and into an independent VW specialist who should be able to source a used transmission from a crashed VW or SEAT or Audi or Skoda with the same powertrain. You're in the GU15 area. Try https://good-garage-guide.honestjohn.co.uk/directory/search?name=Wheelbase&postcode=Hersham&region=&service= /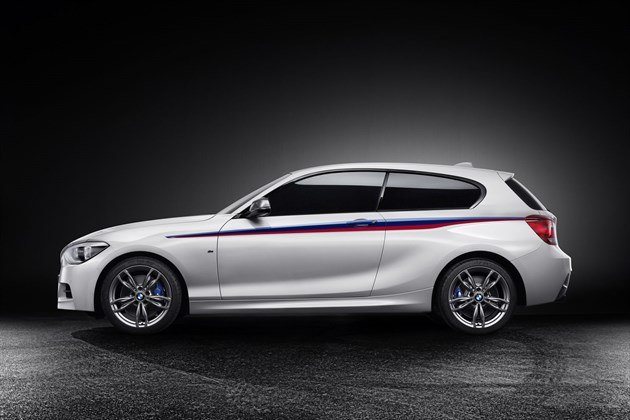 Bearings of bad news
I have a 47,000 mile, 7-year old BMW M135i, the turbo of which has failed. I reported issues whilst the car was under warranty, but these were not resolved. The turbo was making a very obvious noise last year and I took it to the garage, but they could not find a fault. Eventually I took it to an independent specialist earlier in the year. They instantly heard the noise, took the hoses off and found 4mm of play in the turbo bearing. I have taken it back to BMW and they have finally acknowledged there is an issue, but the BMW warranty will only offer to cover 80% of the parts, despite having the car BMW serviced throughout its life at the garage I bought it from. Is this reasonable, or should I push for more? The car is at the garage awaiting my decision.
JM, via email
Though these turbos are both oil cooled and watercooled, it's still not good news to switch the engine off when the turbo is very hot, which it will be after a long ascent, after a long stint on the motorway, or after ragging it. Do that and the oil in the turbo bearing oil feed and oil return pipes carbonises, partially blocking them and starving the turbo of oil, which is probably what led to the excess turbo bearing wear on yours. At 7 years old, depending on the precise terms of the warranty, 80% seems fair to me. Remember to replace the turbo bearing oil feed and oil return pipes or it will happen again, soon.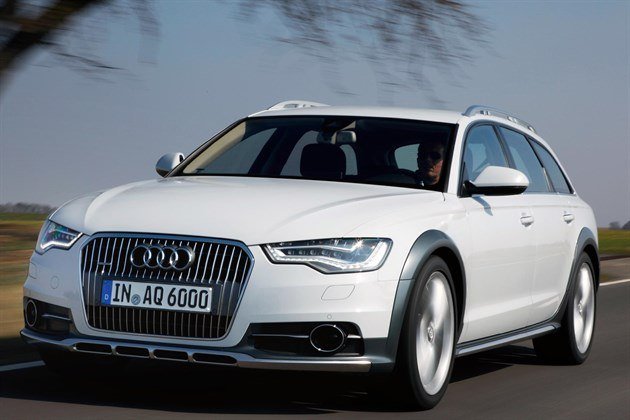 Air ride
My 2013 A6 Audi A6 AllRoad had to be taken to an Audi Main Dealer recently after an electrical fault caused the suspension compressor to fail. Needless to say, this was hideously expensive to replace (£2,000+) and I was not exactly delighted. Having now lost faith in the Audi brand after the emissions scandal and massaged fuel figures, I wonder what you could advise for my next vehicle? I did not expect to have such an expense with a high spec car that actually does little annual mileage (7-8k) and tows only occasionally (twice a month max on short journeys). However, I need a car that will tow an Ifor Williams 510 horse trailer (approx. one tonne) with two large horses, (approx. another tonne). My AllRoad does the job beautifully, as the 3.0 engine makes nothing of this kind of weight, and I am very mindful of having the correct spec of vehicle to comply with kerbside weight. I am reluctant to go to anything like a BMW X5, but would value your opinion.
FH, via email
Air suspension is excellent for ride comfort and variable ride height but both the compressors and the suspension airbags tend to have a limited life whatever they are in. That said, if you've got £60k and want the best estate car to tow with, this is it: /road-tests/mercedes-benz/mercedes-benz-e400d-4matic-estate-2018-road-test/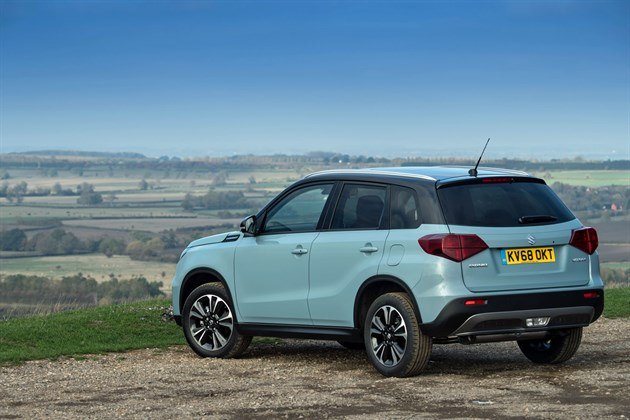 Suburban SUV
You gave us some very helpful advice when we were considering buying our LandRover Freelander SE 2.2 Diesel Automatic ten years ago (it is now tired out after 300,000 miles). We have enjoyed everything about it apart from the high service and repair bills, but our circumstances have changed. We now want something roughly the same size or at least accommodating four adults. Petrol preferably and automatic, nice interior but much more economical to run, not for off-road but for short-distance commuting and pottering. My wife prefers the driving position in SUVs or MPVs, not saloons. We have looked at the Tiguan, Peugeot 5008, Skoda Kodiaq, X-Trail and Koleos, (only the Tiguan seemed really well built and finished) and at the surprisingly OK Renault Grand Scenic. Problem is, we have not much money to spend these days. Could you advise on what else is available or should we grit our teeth and pay for a mid-range Tiguan which is really beyond our budget? Grateful as ever for any advice!
AT, via email
What about a Suzuki Vitara S 1.4i Boosterjet? Nice and compact. Available with AllGrip 4WD. Quite economical to run: /road-tests/suzuki/suzuki-vitara-10t-allgrip-2019-road-test/ Or a Honda HR-V 1.5iVTEC Sport 182: /road-tests/honda/honda-hr-v-sport-2019-road-test/ Or, thinking smaller, the new VW T-Cross: /road-tests/volkswagen/volkswagen-t-cross-2019-road-test/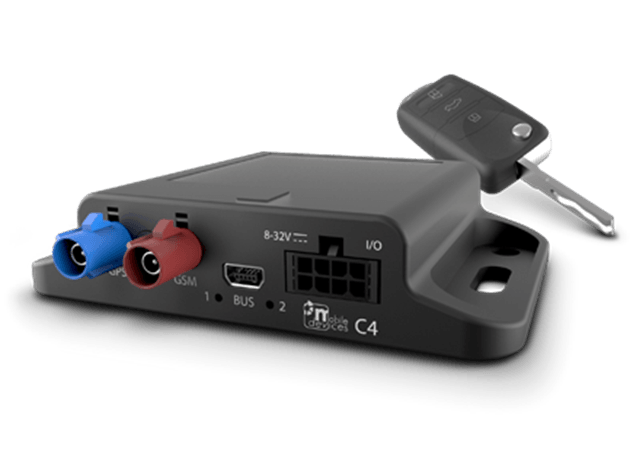 Starter car
My soon to be 18-year old son is due to take his driving test when his A levels have finished (MC wrote in May). What is the best course of action after he passes? Or where can I find information, please, to help me decide? Currently he is insured on my car (at double the cost of my previous insurance) to practise with me sitting in. I assume that I would need to tell my insurer he has passed when he does so? Or would it be best to buy him a cheap runabout car (say under £500) to build up his own no claims and possibly insure me as second driver there? How would we go about getting quotes from insurers (or at least an idea) before we actually buy a car (to insure now I give my reg number, etc, so have concrete details but if we don't own a car we cannot find out how much it would be to insure it)? This would be a major consideration in whether to buy him a car or not. Or would it be best he stayed as second driver on my current car? He is looking to go to Chester university (and in his ideal dream world to take a car with him although I think he's best without a car) I would appreciate any guidance you can give. You've been a great help in a couple of other queries in recent years.
MC, Berwick upon Tweed
The only way is to go for a 'black box' transponder policy whereby the insurer constantly monitors his driving and adjust the premium accordingly. Obviously, if you have a black box fitted to your car it will monitor you too. But it provides huge peace of mind for you. Some black box insurers links at the end of this list: /useful-websites/tax-insurance-warranties/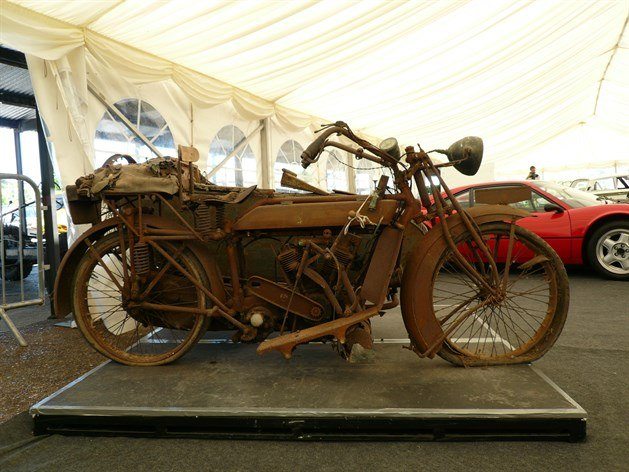 Lowest of the low
I have a US import 2003 VW GTI and have requested an emissions certificate from VW so I don't need to bin it when my residents grace period for ULEZ expires. I also have Moto Guzzi registered April 1979. Can you tell where I can get an answer to whether my second vehicle is entitled to a residents grace period? This is only needed until I get DVLA to accept it as historic.

PS, via email
I think this may tell you: https://www.bennetts.co.uk/bikesocial/news-and-views/news/2019/april/ultra-low-emissions-zone-comes-into-force. We also have a FAQ here: /faq/ulez-exemption/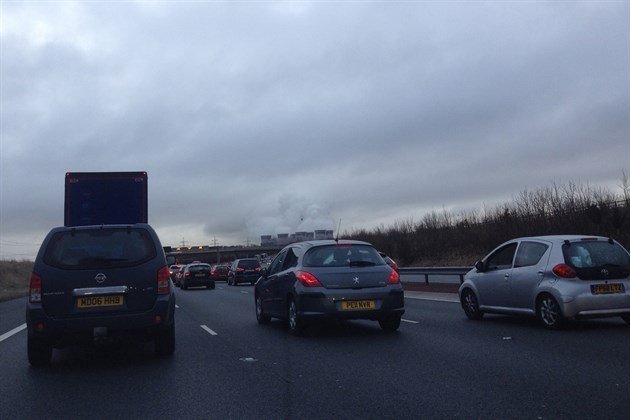 Red light zones
You recently responded to RH who complained about being stuck behind drivers who keep their foot on the foot brake, thereby leaving the brake lights on and annoying drivers behind them. If the car has 'brake hold' that automatically holds the car on it brakes, this also lights up the brake lights. If the electric handbrake is applied, then the brake lights go out. I use 'brake hold' all the time, but, if stopping at traffic lights, etc. I will apply the parking brake to ensure the brake lights go out. 
GR, Guildford
Yes, we both know about Auto Hold / Brake Hold but you are probably right that others don't know that auto hold puts on your brake lights. I'm in the lucky position of having the latest type of 8-speed auto that allows you to easily select the transmission brake (P) and then does not fry the driver behind. But I do sit on the brakes when stopped until I am certain that the driver approaching from behind is going to stop.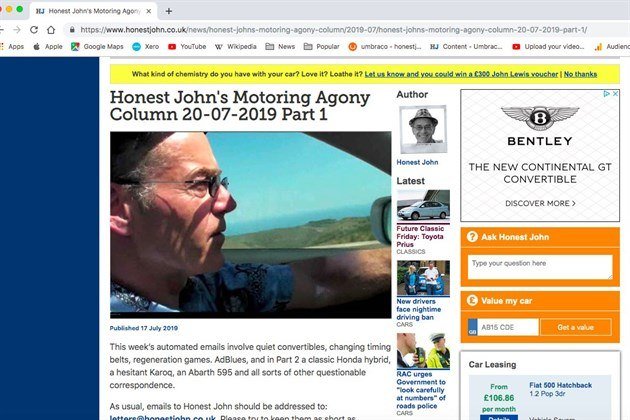 Short answer
What has happened to the old 'Honest John'? Nowadays you offer advice on 'consumer and used car buying', or 'car faults', which certainly has interest for those individuals with specific queries, but precious little for the rest of us who don't have £25,000 for a hatchback with level loading. Yet you used to give such good and accurate advice on so many more topics. I've always kept your column of June 14 2014 on NHS parking, lane discipline on motorways, a penalty charged on false evidence, and responsibility after a first car accident, on each of which your reply was of general interest and real value. Yesterday's column answered two queries with general application, but the other 14 were the same old stuff - including the unavoidable fellow's ruddy golf clubs. Perhaps we just don't ask interesting questions anymore?

MC, via email
The Telegraph cut my money and wants short Q&As. So what has to happen now is that The Telegraph gets the short questions and answers and the two weekly columns on my website get the long ones: /news/honest-johns-motoring-agony-column/2019-06/honest-johns-motoring-agony-column-01-06-2019-part-1/ and /news/honest-johns-motoring-agony-column/2019-06/honest-johns-motoring-agony-column-01-06-2019-part-2/ The job still takes 7 days a week.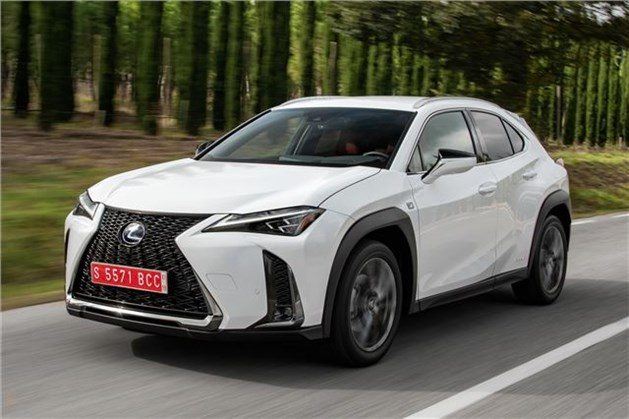 Oxford drive and ride
My husband has done 125,000 miles in a Nissan X-Trail diesel and likes the high driving position. We are moving to Oxford where we will be doing more shorter journeys around the city. Please can you recommend a petrol automatic with a high driving position, preferably costing under £30,000. We would prefer to buy new if possible and could stretch the budget if there is something suitable. We will be grateful for your help and advice.

GT, via email
Honda CR-V hybrid: /road-tests/honda/honda-cr-v-hybrid-2019-road-test/ Toyota RAV-4 hybrid: /road-tests/toyota/toyota-rav4-2019-road-test/ Mazda CX-5 (not hybrid and 2WD): /road-tests/mazda/mazda-cx-5-20i-petrol-automatic-2019-road-test/ Lexus UX250h hybrid (2WD): /road-tests/lexus/lexus-ux-250h-2019-road-test/
Two wrongs…
On Tuesday of last week I had occasion to use a car park at my local hospital. I spotted 4 empty spaces, but as I approached them I realised that they were all inaccessible as a result of a Range Rover having parked lengthways in the approach avenue. At that time  there was no ticket on it. In desperation, I parked on the end of a row of vehicles. Admittedly, it was not a marked space but since the road there is seven yards wide I was not preventing any other drivers from entering, leaving or passing. When I returned 30 minutes later there was a penalty ticket on my windscreen demanding that I pay £80 for breaching the parking regulations. This would be reduced to £40 if I paid promptly. Two other drivers had copied my example but had not then been issued with a ticket. Perhaps they were lucky and got off Scot free. When I mentioned the ticket to some of the hospital staff they replied glibly that they often got them but simply did not pay them as they were led to believe that there was a question of legality. Should I pay the fine?
MP, via email 
Just pay the £40. You were in breach of the regs. The law is Beavis v Parking Eye, Supreme Court, November 2015 that gives parking operators the right to impose "reasonable" penalties for breaches of their parking regulations. The Parking Control Bill gained Royal Assent in March, but I've yet to see the Statutory Parking Code of Practice. In fairness, it was a hospital, so the Range Rover driver could have been conveying someone there in a dire emergency and had no time to find a parking place.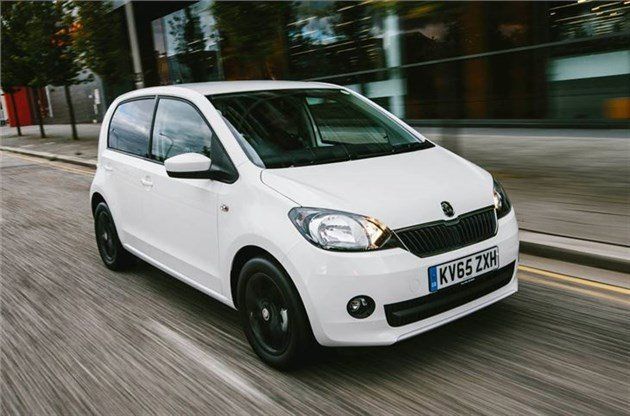 Son motors
My 18-year old son is looking for his first car and his budget is around £9,000-£10,000. Obviously, insurance costs are key. He is 6' 4", so legroom is also an issue. He likes a Skoda Citigo, but I wonder whether a KIA Picanto is a better buy? Which engine size would be better as he will do a mixture of town and motorway driving

DF, via email
VAG is about to stop production of the petrol powered Citigo and SEAT Mii and only make them with electric motors. The KIA Picanto 1.0T-GDI is a much better bet. And will come with balance of 7 year warranty. But to get insurance in his own name he'll need to fit a black box transponder insurer. Good for your peace of mind because that imposes a permanent check on his driving (and the driving of anyone else who drives the car). Some links at the end of this list: /useful-websites/tax-insurance-warranties/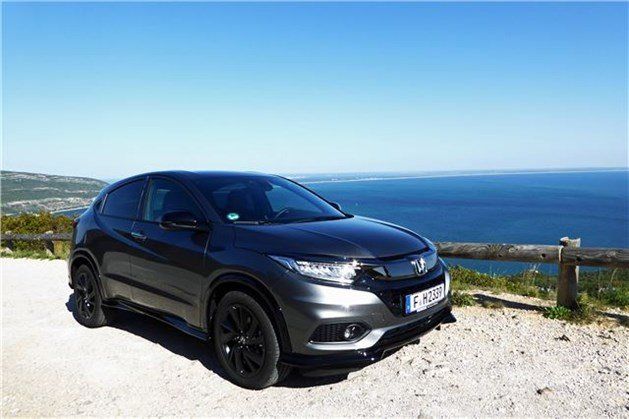 Soft touch      
The latest Honda HR-V, described as 'Sport', has the 1.5 turbo petrol engine and CVT gearbox. Apparently, the ride is quite firm, hence the name, with no suggestion of a softer version in the pipeline. In short, can anything be done, after purchase, to soften the ride and make it more comfortable?

JH, via email
It's already reasonably soft. I'd have one if I had the cash (and actually needed another car): /road-tests/honda/honda-hr-v-sport-2019-road-test/ You could probably soften the ride slightly by fitting Michelin Cross Climate or Continental AllSeason Contact tyres.
Click to Honest John's Motoring Agony Column 31-08-2019 Part 2
Comments
Author

Honest John
Latest