Honest John's Motoring Agony Column 18-05-2019 Part 2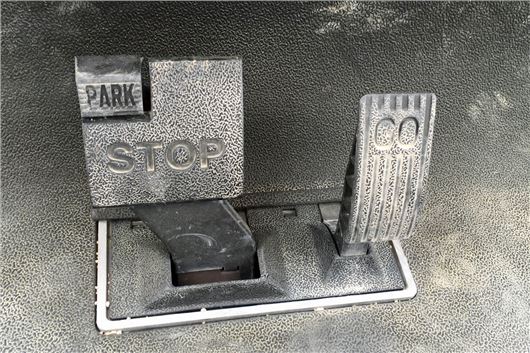 Published 17 May 2019
Click back to Honest John's Motoring Agonies 18-05-2019 Part 1
Footloose
Yesterday my mother's good friend (who is in his mid-80s) took my mother for a hospital appointment. As he parked is his Skoda Karoq petrol DSG, (less than a year old), the car suddenly lurched forward, mounted a kerb and hit the car in the opposite parking space. The damage is considerable: bodywork and sump (all the oil spilled out). Of course, he could have inadvertently pressed the accelerator. He can't remember. Other than that, mindful that these DSG gearboxes have come in for some criticism in your column in the past, are you aware of any similar reported incidents of sudden, spontaneous movement like this? I'd like to advise him. He's very shaken up.

MM, via email
This is why I constantly exhort automatic drivers to drive two-footed. Left foot for brake. Right foot for accelerator. Then at low speeds automatics can be stopped instantly. It takes several seconds to move a right foot from accelerator to brake in which time the car can move a considerable distance even if the driver does not suffer "pedal confusion" and stamp on the accelerator thinking it's the brake. That kills about 50 people a year in the UK alone.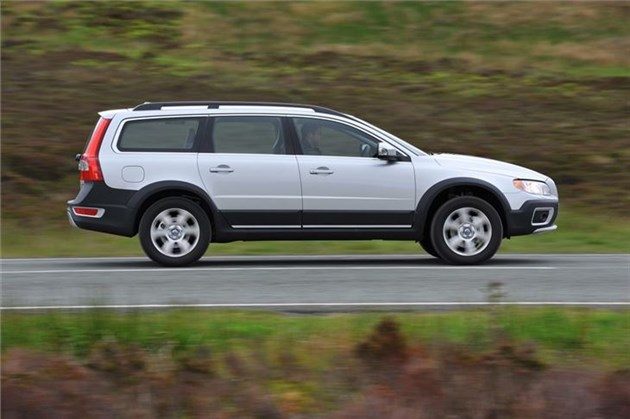 Taking precautions
Five years ago before I retired I purchased a new Volvo XC70 D5 auto after several years of Volvo ownership: 240, 940, V70, keeping each for over 100,000 miles. The XC70 is the best car I have ever owned in nearly 50 years of driving. As I'm now living on a pension I'm unlikely to be able to afford to replace it with a similar quality car, so I'd like to keep it until it falls apart. It is not used for short trips but mostly to travel from our main home in Kent to our cottage in Scotland for which it is ideally suited. I always use good quality fuel and it has always been serviced by the excellent dealer that I purchased it from, Clelands in Galashiels. I have had nearly 80,000 trouble-free miles. What else can I do to ensure it lasts as long as possible? I also own some classic cars that I maintain myself and drive to Scotland and Devon each year and can wield a spanner when needed. Should I get the gearbox fluid changed? The brake fluid has already been changed at the recommended mileage.

AW, (Mem Sec Ford Anglia Owners Club) 
A very good idea to find a member of http://www.fedauto.co.uk and have a precautionary transmission fluid and filter change using the Liqui Moly Geartronic transmission fluid transfusion machine (has to be carried out at precisely the correct pressure and temperature).
Labour Partly
We are now coming up to 2 years with our Golf Mk 7 and it's due for its second service. The local VW garage has suggested a pollen filter replacement for £230, which I have noticed costs £13 from a motor factor. I intend to sell/trade the Golf in the next year so I politely refused. Could I have your views on the MINI Clubman. I like the style and engineering but which engine, wheel size and engine would you recommend. Also, how do you rate the auto gearbox? Looking forward to your reply.
IF, via email
I wonder if that is a record? I know pollen filters are awkward to remove and re-fit on RHD VAG cars (been there, done that). But £230? Time to switch to a new model Mazda 3: /road-tests/mazda/mazda-3-2019-road-test/ Or, for a sensible 7 year warranty, a KIA Ceed: /road-tests/kia/kia-ceed-14-t-gdi-7-dct-2018-road-test/ The MINI Clubman has just been updated: /carbycar/mini/clubman-2015/
Terminal
I seem to recall you were to do a long-term test of the Peugeot 3008 1.2 Allure. Did you get the car yet? And, if so, what are your early opinions? Also, do you think this engine is a viable option for the 5008? And, lastly, given the rather shallow rear window, is the rear view compromised?
DJ, via email
Original test: /road-tests/peugeot/peugeot-3008-2017-road-test/ Test of my current car: /road-tests/peugeot/peugeot-3008-15-bluehdi-130-eat8-2019-road-test/ They couldn't supply the 1.2 Puretech 130 with Grip Control that I wanted. Don't know if demand exceeds supply, or there is a problem.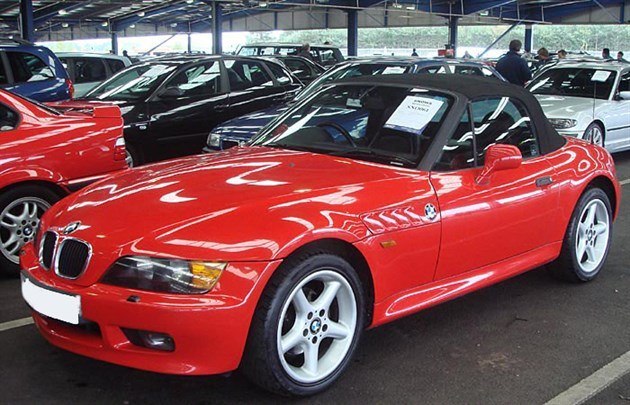 in the summertime
I have found an 1997R manual BMW Z3 1.9 with73k miles for just £1,500. The red leather and silver body look stunning. There are patches of rust on either side on the door sills and the drop-top's rear window needs renewing. I think this is a future classic and that any expenditure would soon be recovered. The service book has nothing for the last 30k miles, but I suspect a local mechanic has done the bare necessities. What servicing should I get done and what should I look out for? Also, would you say that this car lives up to the German reputation for build-quality?
IE, via email
I just picked one: https://classics.honestjohn.co.uk/news/auction-news/2019-02/1954-austin-healey-57-v8-in-historics-2nd-march-classic-car-auction/ Obviously a 1.9 is about as far from a sportscar as a Honda Jazz. Doesn't steer well. Doesn't handle well. Definitely no MX-5. But it at least give you a suntan. As long as that rust doesn't involve too much structural replacement you could be okay at £1,500. But on a car like this the sills are the strength of the car. If they fail, it will fold up like a wet paper boat. The Z3 isn't German. It's built in South Carolina.  More: /carbycar/bmw/z3-roadster-1997/
Slight hitch
I am looking to buy a 2016/17 MINI convertible, but need a towbar. These seem to be available for pre-2015 models but not later models; only the hatchback versions. Is there a reason for this? Any suggestions? 

GC, via email 
If a towbar is not EC Type Approved for a car then you cannot legally fit one. For MINI convertibles they seem to have only been available for R52s. That's the original MINI convertible, up to 2008.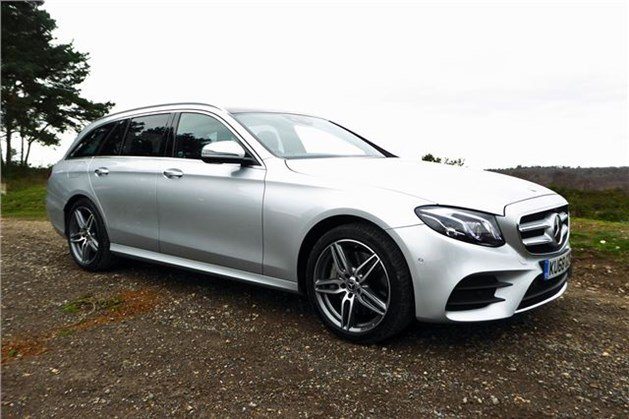 Haul of fame
We need to retire our beloved Subaru Outback 3.0L R auto estate.  It's been a joy to drive for 150,000 miles and never let us down. What would you recommend as its successor? We require a minimum towing capacity of 2 tonnes.
TR, via email
Tough one because they don't make many petrol-engined cars like this with this sort of towing capacity any more. There is the Volvo V90 Cross Country T6 310hp Pro AWD that can apparently pull 2,500kg: /specs/detail/?v=M133967/ My top choice would be a Mercedes E400d 4MATIC estate with the new straight-six diesel engine: /road-tests/mercedes-benz/mercedes-benz-e400d-4matic-estate-2018-road-test/ Or a V6 predecessor such as /road-tests/mercedes-benz/mercedes-benz-e-class-all-terrain-2017-road-test/ Maybe a Jaguar XF Sportbrake 3.0TDV6: /specs/detail/?v=M131333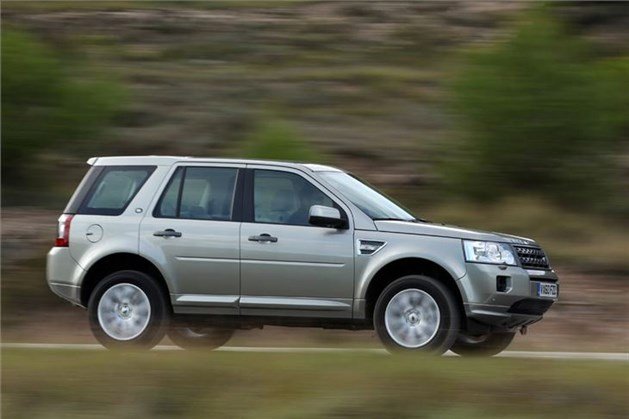 Turbo trauma
In September last year the turbocharger of my Freelander 2 failed, which resulted in the need for a replacement turbocharger. At the time the car was under 5 years old and had only done 31,197 miles. I have been in contact with Jaguar Land Rover about this and they have declined to have anything to do with the cost of the repair due to the failure not resulting from a manufacturing defect. The fault lay with the actuator and JLR (and the dealer) recommended replacing the turbocharger as they maintained that the actuator could not be replaced. I find it hard to believe that such a fundamental part of the engine would fail at such an early stage and that JLR state that the fault is not a manufacturing defect when the actuator is a fundamental part of the turbocharger and the turbocharger is a fundamental part of the engine. The car has been regularly serviced by the dealer and has not has not be subjected to any hard driving. I have seen an article on the Internet relating to Freelander 2 and Range Rover Evoque turbo actuator problems that states that "common malfunctions associated with manufacturing defects internal to the turbo actuator will cause restricted performance and an associated limp home mode".  I have drawn JLR's attention to this article but they have declined to comment on it. Is there a problem with turbochargers on Freelander 2's that you know of? What advice would you give me re this issue?

KG, via email
Freelander II problem history: /carbycar/land-rover/freelander-2-2006/ it's possible that the limp home mode was caused by failure of the hose from the intercooler to the turbo and not the turbo actuator. This is a PSA/Ford engine also used in the Evoque, early Discovery Sports, Peugeot 4007, Citroen C-Crosser, Mitsubishi Outlander, so you may find more in those carbycar entries. The most common reason for turbo failure is oil starvation to the turbo bearing caused by switching off the engine when the turbo is too hot, which leads of carbonising of the oil in the turbo bearing oil feed and oil return pipes.
Pocket sprocket
We have just had our VW Polo back from repair. It was not a broken cambelt that caused the problem. It was an "inlet cam adjuster sprocket broken up into pieces and jammed up timing belt in lower cover / engine mounting". The total cost of repair was £1,060.81. Our garage did some research and found that there was a recall on this problem in Australia and South Africa. Any further advice, please before I speak to VW again?
AF, via email
I think it boils down to the same thing. Even though, by independently servicing, you failed to have the timing belt changed at 4 years old, the reason for that 4-year stipulation (imposed after you bought the car) is a fundamental vulnerability that simply should not occur at less than 5 years old and 21,000 miles. The problem is who to take action against. Normally it would be the supplier, but the supplying dealer will use the defence that had the car been serviced by him he would have warned you of the potential problem. So I think you have to take action against VW itself for supplying a fundamentally faulty car requiring a maintenance action neither you nor your garage could have expected.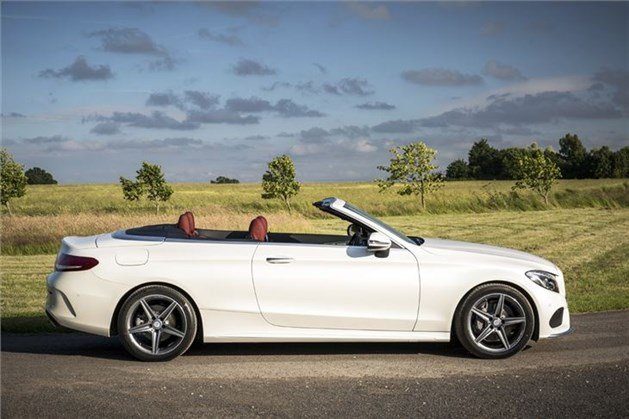 Bling and buy
I own a pre-facelift 2018 Mercedes C250 cabriolet, bought as a former demonstration vehicle, which has 19-inch wheels. I never liked the wheels as the rubber is too thin and think they look slightly silly. But it was the only one I could find with red leather and red roof. If I change the wheel size, what rims would you recommend and what tyres which would improve/maintain ride comfort and have better wearing tyres? I would like to keep the wheel rims Mercedes genuine parts, but not adverse to buy second hand or reconditioned. My current sizes are: Front: 225/40 R19 93Y; Rear : 255/35 R19 96Y. Many thanks in advance for your help.
JC, via email 
The Michelin site says you can go down to 17-inch wheels with 225/50 R17 94W tyres all round. And they just happen to do Cross Climates in 225/50 R17 98W XL ZPs (ZP is 'Michelin' language for runflat). So that's the way I'd go.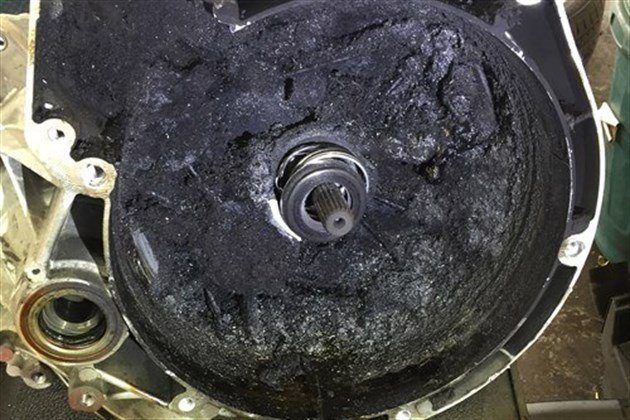 Slave labour
My 2014 Ford Focus Ecoboost 1.0 litre has done 45,000 miles from new, and I have just replaced the clutch and flywheel for the second time. I believe there could be something intrinsically wrong with the car or the component that is causing excessive clutch wear. What can I do about it? I first replaced clutch and flywheel in July 2016 when I had driven the car for about 6,600 of its then recorded mileage of 20,903. The clutch and flywheel was replaced again in January 2019, the recorded mileage was then 45,257. On both occasions I was told it was fair wear and tear, and I got the same response when I complained to Ford Customer Services, and when I wrote to Andy Barrett, Ford's Chief Exec. I accept that clutch wear can be largely due to the way the car is driven, but I have driven Ford Mondeos for 20 years, all at a time when I did a very high annual mileage, and never had a clutch replaced. And I have never towed anything with this car. You kindly referred me to your website where a large number of similar complaints were recorded about this model and year. Clearly this problem is far from unique, and clearly Ford has known about the problem for some time. Can a case be made that this level of wear exceeds fair wear and tear and have I any chance of recovering the £900 I spent on my last repair?
JD, via email
The case can be made, but whether Ford will roll over is another matter because it would open the gates to a lot of other claims. They issued a recall last year but it turned out to be no more than a minor software adjustment. They are still not taking responsibility for failed clutches and DMFs that I think are caused by leaking clutch slave cylinders. The attached photo (from a C-Max) tends to confirm my  suspicion. All that black is either caused by oil from a failed crankshaft oil seal or a clutch cooked in clutch fluid. 
Unlucky 13
My daughter has recently been involved in an accident with her 13-year-old Jazz. The damage to her car was to the passenger door. Her local garage has described the damage as not serious but her insurance company has categorised the car as "S". Will this categorisation give her problems if  she wishes to move to another insurance company? In the meantime her current insurance company has offered to buy the car from her for net £1,600. Your advice will be greatly appreciated.
PJ, via email
Cat 'S' means "structurally damaged but can be repaired" so there may be damage to the B pillar that was not immediately obvious to you. If the damage was confined to the door then it would be Cat 'N'. See: /faq/insurance-write-offs/ All that said, £1,600 is a fair payout for a 2006 Honda Jazz.  Whether she accepts the payout, or opts to keep the car and get it repaired herself, the claim will still be registered on the Motor Insurer's Database, so her next premium will probably be higher.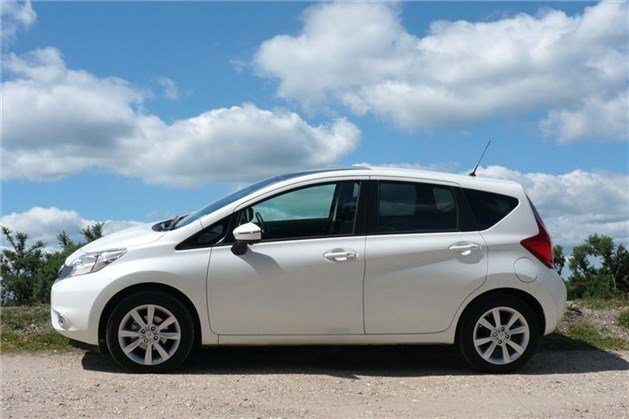 Note booked 
I asked about a replacement for my Nissan Almera. I have now test driven a Honda Jazz automatic (the model you suggest) and I like this car. I have also test driven a 2015 low mileage Nissan Note automatic, which also seemed to be a comfortable car. (The price difference is immaterial - the reliability and comfort of the car are all-important to me.) You didn't mention the Nissan at all, and the Honda is much more popular than the Note and is very well-reviewed. So please could you confirm that it would be a wise decision to buy a Honda Jazz rather than a Nissan Note?
GW, via email
The Note has a troublesome CVT transmission and has was discontinued in the UK several years ago, though it is still on the market in the Far East. Note: /carbycar/nissan/note-2013/ Jazz: /carbycar/honda/jazz-2014/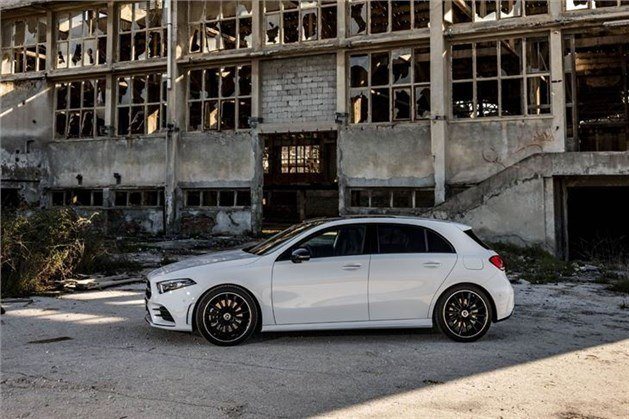 "Hey, Mercedes"
I am writing to you with hopefully an interesting story about my Mercedes A-Class. I purchased the car from the dealership in August, 2018. It is my second car from the dealership. Since I have owned the car I have had endless faults. The car has been in and out of the garage at least once a month. I am now in talks with the finance team, which I have advised to reject the car, but three week later, they still cannot tell me what the statues of this decision is. Below is a list of the faults I have had with the car and notified the finance team.
· Gearbox and electronics and lag on power and then all of a sudden kicking into gear among other stuff as well.
· AC not working properly
· Ambient lighting temperamental
· Warning light on dashboard
· DAB radio intermittent
This will be my 7th/8th visit to the deanship. It is now getting seriously dangerous and putting my life in danger, which what does it take for someone to understand that I have lost all confidence in the car and in Mercedes. This morning driving into work I almost went into the rear of another car as I left the traffic light junction turning left, then the car did accelerate after few seconds and then decided to wheelspin and kicking the ABS when my foot hadn't even touched the accelerator pedal. I have since taken it to two independent mechanics who have test driven the car and agree with me that there is a serious problem with it. I must add that I am in talks with the Ombudsman regards the issue with my car. The colleague at the finance department said I was entitled to reject the car. I also heard from Mercedes Benz head office in the Netherlands who called early today, who also said the same with the rejection of the car. What will be the next process for handing the car back and compensation as the faults have been happening since I have purchased the car meaning the car has not been right from day one and feel I am in my right for the money laid out so far is owed back to me. I must add that on one of my visit, the car was damaged, they advised me that this was repair, but never told me where on the car this was damaged. After one of the other faults on the car, a  gesture of goodwill of a track day and a month's payment reimbursed of my car. I received an email the other day saying I had accepted this, to which I haven't not replied advising this and I have the cheque and track day voucher at home and not cashed. The other thing Mercedes had done was leak personal information of mine to another client. They advised me they had my email incorrect, but this is one of the security questions, what my email address is and I emailed in before this rouge email, to which someone there told me if we had replied to my email sent in, this wouldn't have happened. I hope this is something the paper will consider publishing about a well branded car manufactured not orbiting to the contract. I look forward to hearing from you. 
AP, via email
These are your rights: /faq/consumer-rights/ Reject to the dealer and the finance house jointly by letter sent by Post Office Special Delivery. Keep copies and staple the certificates of posting to the copies. If it goes to court it is not a Small Claim so will have to go to the full County Court at which point legal representation and court fees will start costing you a lot of money, some of which you might not be able to recover even if you get a judgement in your favour. MB is a tough litigant.
Click back to Honest John's Motoring Agonies 18-05-2019 Part 1
Comments
Author

Honest John
Latest