Honest John's Motoring Agony Column 20-04-2019 Part 1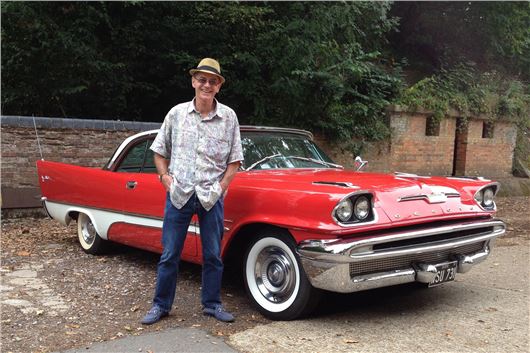 Published 17 April 2019
Answers about kidproof cars, leaking Fords, XC40 engines, superfuels, cherished registrations, and, in Part Two, parking aids, Diesel Particulate Filters, sporty SUVs, high driving and much more.
As usual, emails to Honest John should be addressed to letters@honestjohn.co.uk  Please try to keep them as short as possible.
Snap it up? 
We need to upgrade to a 7-seater car after my husband hands back his company Evoque. I drive a brilliant Mazda 5 7-seater, which we will keep as, at 50,000 miles, it has years left in it. So we need a 7-seater automatic for motorway commuting, family travel for 4 plus a dog in comfort and for 6 kids on a school run car-pool. A Skoda Kodiaq Sportline 2.0 DSG is top option and the automatic gearbox feels good. Grateful for your thoughts, please. A dealer is offering one for £34k new on finance. This will be a car for keeping 10 years.

KB, via email
No reason why not. EA888 manifold in head belt cam petrol engine and they have just announced a 190PS version of the 2.0TSI from £34,120. If has a wet clutch DQ381 or DQ500 7-speed DSG. If you prefer diesel, you could also take a look at a KIA Sorento that steers better, has a chain cam engine and comes with a 7-year warranty rather than Skoda's 3 years.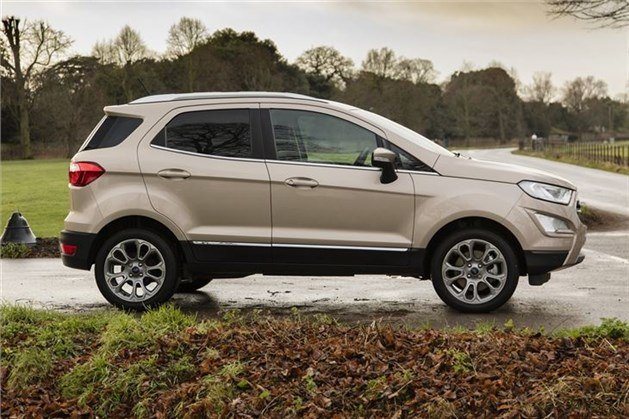 Watery and grave
I bought a 2017 Ford Ecosport 1.0 Titanium in August 2017. It was a 4-month old ex demonstrator bought from a Ford dealer 220 miles away. Starting in October 2018, following heavy rain, the front and rear footwells on the driver's side have become soaking wet, the first time when the car had been left parked up at home while we were on holiday. Where I park, my car is across a gentle slope with the driver's side highest. I am not sure if this is relevant. There is no obvious sign of water running down the inside of the car. My local Ford dealer has been servicing the car and so I took the car in to investigate the water ingress. They have had the car in 3 times, removing the carpets and drying them out, but were unable to identify the source of the leak. The last time was just before Christmas, since then there hasn't been any heavy rainfall in our location. As the dealer hasn`t been able to identify the source of the water I called Ford Technical who advised me they have not had any similar occurrence for this model. I appreciate water ingress is a difficult issue to trace as the ingress point may be a long way from where the water ends up, especially with the water getting into both the front and rear footwells. I would grateful for any information or advice.
GI, via email
Usually leaks into a car are for one of six reasons: Problem with sunroof drains; Blocked bulkhead vent well drains leaving nowhere for rainwater to go except via the pollen filter into the car; Failed bulkhead seal; Dried out and perforated damp proof membrane between the driver's door and the door trim; Failed heater matrix; Dislodged a/c condenser drain.
T time
As a regular reader of your column I have seen several complimentary comment re the XC40 T5. No mention is ever made of the T3 or T4 or any diesel version. What is the opinion of these, particularly the T4.
JT, via email
T5 tested here: /road-tests/volvo/volvo-xc40-t5-2018-road-test/ The T4 is one down from the T5. 50HP less. The T3 Momentum is tested here: /road-tests/volvo/volvo-xc40-t3-momentum-2018-road-test/ Less power, less performance, less money to buy, but no better fuel economy. John tested the D4 for us here: /road-tests/volvo/volvo-xc40-d4-2018-road-test/ Hope that helps.
Going well on Shell 
I was interested in your comments regarding Shell High Octane fuel and the effects of cleaning agents. Is there any scientific testing data available re  these fuels? The reason I ask is I have always used Shell Optimax 97 Ron fuel  in my Fiesta ST3 and over the last 2.5 years and 100k miles from new its averaged just over 50mpg. However I was in Northumberland last year where I had to buy BP for two weeks and noticed an improvement in the MPG. I drive a very consistent and steady 100 miles a day on the M4 with the cruise control on and  other mileages I do follows a well-defined pattern. I have also been trying other fuels and it does indeed seem I can get better MPG  from fuels  other than Shell. Having refuelled with Sainsbury on Thursday and having an absolutely consistent 50.3 mpg up to  then it's now up to 50.5. Clearly this is not a lab test but it is curious. Regarding the cleaning benefits I have a colleague with a 120k mile 320 BMW that suffered the usual  swirl flap failure. He says he runs consistently on Shell Optimax but the photos of the head showed it was  absolutely carbon caked. It was truly filthy. It might be an engine management  setting problem but again its curious. Friends in the trade are telling me currently Tesco Momentum is considered  the best fuel, which I find had to believe, but hence my question re any science
IH, via email
When 95 RON unleaded petrol was first imposed on us in 1989 most performance cars had to have their ignitions physically retarded to run on it and they ran like pigs. Then, in about 1992, Texaco introduced Cleansystem 3 98 RON superunleaded with additives that were guaranteed to keep an engine's fuel system clean. I had my GTI's ignition advanced and, after a couple of weeks, a friend's garage put it through the usual emissions tests. Emissions had dropped to virtually zero, almost as low as a catalysed car. Subsequently, Texaco dropped the guarantee and I started using BP Ultimate or Shell Optimax. Diesels ran better on Ultimate; petrols better on Optimax. (Shell Super hasn't actually been called Optimax for at least 5, maybe 10 years, when it became V-Power with 99RON.). Tesco Momentum is also 99RON, but lacks the Shell additive package. Your friend's BMW inlet valves will have become caked with carbon because it is a direct injected engine and therefor the fuel/air mixture is not introduced via the valves so cannot clean them. But that amount of carbon will also have been partially due to the swirl flap failure.
0TTO man empire
We bought our middle son a personalised number plate in 2017 for his 21st birthday which falls this year. Since passing his theory, failing his practical four times and moving to Leeds, he has shown no interest in driving. He now wants a signet ring engraved with the family crest, and knows nothing about the number plate, so my wife feels we should sell it to go towards the cost of the ring. The number plate is a good one, his name is Otto and it's 0010TTO, so I am loath to part with it, but financially it makes sense. We are not wealthy and I know what the ring will cost. Can you please tell me where would you recommend to have it valued for sale, and where would be the best place to sell it? Thank you for your help with this,

GMB, Settle
Unless an offer comes in from a reader, which I will forward, you are pretty much trapped into using one of the half dozen or so cherished registration plate dealers who will obviously take a cut of the price it realises to pay for their advertising costs.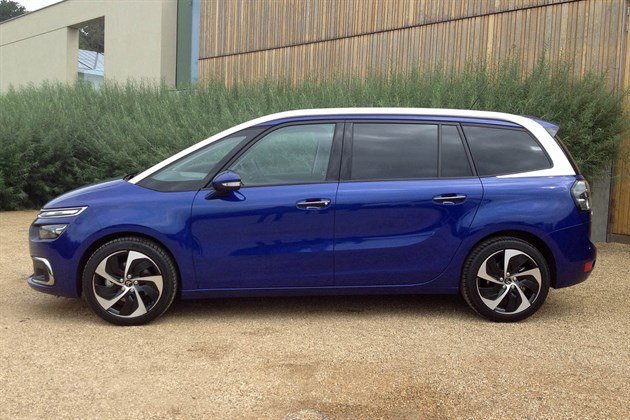 Stretching it
Having four grandchildren, two in each daughters' family, aged 7 to 3, my wife and I foresee the time when we have them all during a proportion of the school holidays. Can you advise on a suitable replacement for our 4-year old Renault Scenic. We are more interested in reliability and practicality than status. We need at least 4-seats in the 2nd/3rd rows that allow ISOFIX fitting, plus room for days out luggage. Petrol, automatic (ideally torque converter) and some seats that lift out as with our current Scenic, as we occasionally transport things to and from our daughters. Could you please provide some suggestions that would fit the bill.

NG, via email
I think the current best is a Citroen C4 Grand Space Tourer (used to be called Picasso) with the 1.2 Puretech 130 engine and EAT6 automatic transmission. You could go for the new long wheelbase Rifter or Berlingo with the same engine and EAT8 torque converter auto, but they are slow in coming through.
Leaving it behind
I intend to leave 2 cars unattended for 5 weeks whilst away on holiday (1 on the drive, 1 in a garage). What, if anything, can be done to prepare them for this time ''off the road''?

JD, via email
5 weeks isn't too long. You could overpressure the tyres slightly to prevent them from flatspotting, but that's a bit extreme for just 5 weeks. Take both cars for a 30-mile run before you leave and put the one in the garage away dry. Lock it and hook the battery up to an Accumate, CTEK or Ring battery conditioning float charger. If you can cover it with a cotton sheet or a proper inside car cover, all the better. Not much you can do about the battery of the one outside. If it has a 12v accessory socket hard wired to the battery (runs things with the ignition off) then you could consider a solar charger, but that won't work if the car gets covered in snow.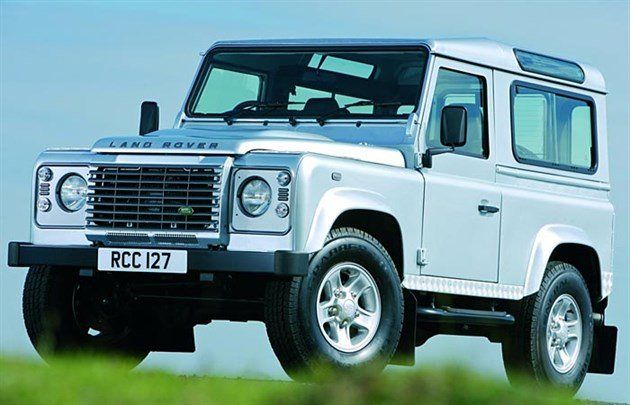 Farm offer
We have on our farm a 2001 LandRover 90 TD5 with 70,000 miles. It has had a tough life, only doing short journeys, and is not in good condition. However it is a good runner and passed its MoT. The problem is the upright driving position is causing a major issue to a back sufferer. I've been offered £2,500 in exchange for a 1999 Shogun 3.5 V6 up at  £1,850 with 140,000 miles. The favourable exchange will bring a balance to me of £650. Would this be a sensible option and is the valuation on my LandRover fair?
AP, via email
I guess the Shogun 3.5V6 must be an auto, so altogether more comfortable. But any rust could be a very serious problem and parts will be relatively difficult to source compared to parts for a Land Rover. LandRovers are a commodity. Always worth something, whatever the condition and what they are worth depends on the condition. I'd be inclined to investigate what sort of replacement driver's seat you can get for your LandRover. Google <LandRover Defender  Replacement Seats>.
Roundabout way
My experience in North East Lincolnshire is that rules on using roundabouts are a mystery to most drivers. As I understand it, roundabouts are designed to slow vehicles down and speed limits are between 15-25mph depending on size, road conditions, etc. Vehicles from the right have right of way as they are travelling quicker than those entering. However, if a vehicle is waiting to enter to one's right and it is clear to cross then it is legal to enter as you will be on the roundabout first and will exit in safety and in plenty of time so as not to cause a problem. My experience is that vehicles travel far too fast and accelerate if a vehicle enters ahead of them in anger or impatience. Is it time to replace roundabouts with traffic lights?
ME, Market Rasen
Traffic lights instead of roundabouts would being the country to a dead stop more effectively than Brexit. There aren't any speed limits for roundabouts other than the general limit where the roundabout is located. Sure, speeding round a roundabout causes crashes. Quite often a driver heading smoothly onto a roundabout has to brake suddenly and the car behind goes into the back of him. Very important for drivers on roundabout to signal their intentions. Signal right until they reach the exit they intend to take, then left just before they exit. Definitely don't signal left before they have passed the previous exit.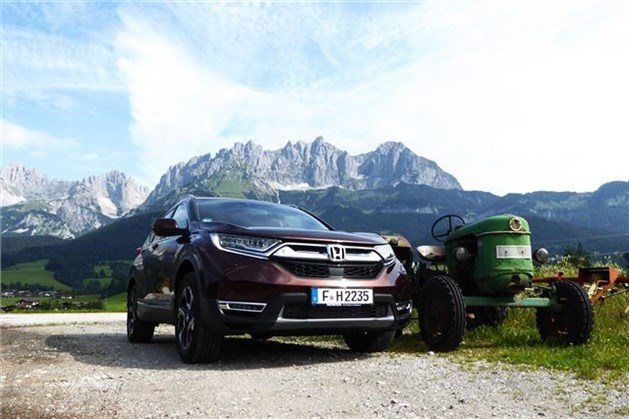 Raised expectations
I have a 2014 Mercedes E220 automatic estate diesel with all the bells and whistles, which I love. My wife has now been told she must stop driving for at least a year, so we are having to sell her 2013 Ford Fiesta and I am now looking at selling my Merc to purchase an SUV that she can get in and out of fairly easily (she is not disabled). I do around 8-1000 miles a year. What do you think of the following? petrol or diesel? Hyundai Santa Fe, Tucson, Ford Kuga, Nissan Qashqai. I will be buying used, just a year old and automatic. A lot of the petrol models seem to have engines too small to cope with an automatic gear box. I was thinking a two-litre engine is best.
DC, Hertfordshire
Latest Honda CR-V- hybrid excellent (but not a year old). Mazda CX-5 2.0i auto not yet a year old. Honda CR-V 1.5iVTEC turbo very good (/road-tests/honda/honda-cr-v-15-vtec-turbo-2018-road-test/) You might find a year-old Peugeot 3008 1.3 Puretech 130 EAT6 or you could go for a Mazda CX-3 2.0 Skyactiv 6-speed auto. The Santa Fe is all diesel and actually quite expensive. You can get a Tucson 1.6T GDI 7-DCT (or a similar KIA Sportage 1.6T GDI 7-DCT). Qashqais have had a few problems. The hot SUV at the moment is the Volvo XC40 T3, T4 or T5 (only just a year old). A Kuga petrol might come with a 6-speed torque converter auto. A Tiguan 2.0TSI will probably have a DQ 381 twin wet clutch DSG, which is okay. Audis involve spending thousands more just for status. Worth considering a KIA Niro or a Toyota C-HR self-charging hybrid.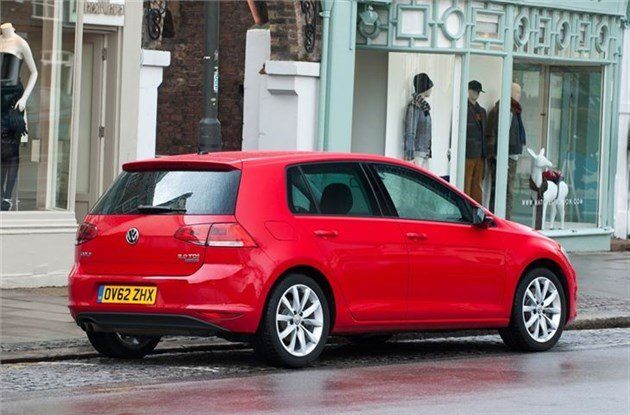 Gears for souvenirs
My VW Golf 1.4TSI DSG is 2012 year and has approximately 49,000 on the clock. I have owned the car since September 2015, and have it regularly serviced at VW of the last 2/3 years. It has now been at the VW dealer in Leicester since 17th January due to the fact that I couldn't drive the car. When I tried to drive it a spanner symbol appeared and I had to use the 'gears'. It went from first, then jumped to red with no reverse. I was advised on the 21st January that it needed a new mechatronic unit. This morning I was advised that the gear box also needed to be looked at. The bearings had gone in the gearbox and fork selectors, which were to be replaced. All of this is double Dutch to me. All I know is that the gears were not working at all when the car went to VW. Is this something to do with the DSG gearbox, as they have a reputation for failing. I understand if this is a difficult problem to solve. Is this something that VW should be advising its customers? I am due to pick the car up on Wednesday.  

TP, via email 
Yes, these are common problems with the low torque DQ200 7-speed dry clutch DSG and s-tronic. More here: /carbycar/volkswagen/golf-vi-2009/good/ Ford had a similarly problematic dual clutch transmission called the Powershift, but have now replaced it with reliable 6-speed and 8-speed torque converter automatics.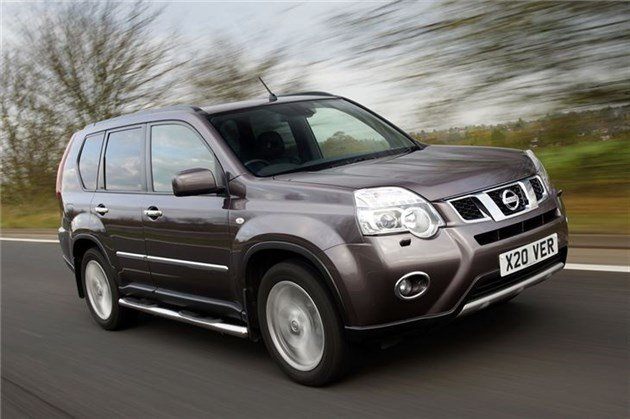 Sooty, and sweep?
Our 2012 Nissan X-Trail 2.0DCi now has 77k miles. We bought at 17k. It does more short journeys than is good for it. It has never been fed supermarket diesel; generally Shell and in last 18 months V-Power. I have seen products that claim to clean DPFs: 'Cataclean' is one. Pour into 25% full tank, run 25 miles and then brim the tank. Any use/benefit? I would rather not allow the DPF to pack up if some maintenance could prevent this. Would I be wasting money if I asked Ceramex or similar to clean the DPF? So far, no suggestion of an issue with the car. Oil and filter changed every six months, mainly due to short journeys and by change time it is quite black anyway.
DM, Dunbar
Cataclean probably works. I have a couple of bottles, but have never needed them because my drives are always long. DPFs fill up with soot, which good fuel and products like Cataclean helps to prevent. But eventually, from continually burning off soot, they fill up with ash, usually by around 80,000 miles, and that's the time to send the DPF to Ceramex to get the ash cleaned out.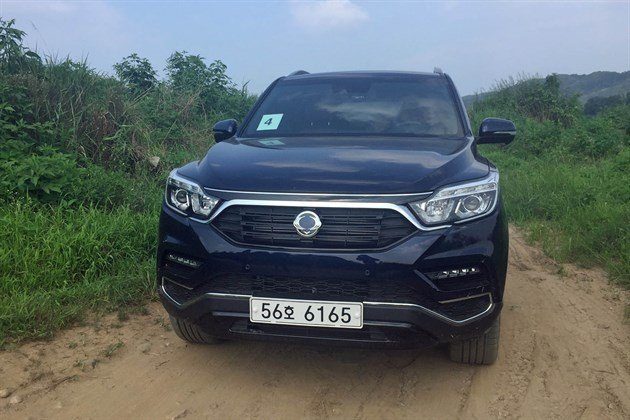 Tug-well?
With the threats of heavier penalties for driving in cities on the horizon, I am contemplating changing my KIA Sportage towcar to one with a petrol engine. I see that the SsangYong Korando is highly regarded as a towcar, but I have been told by customer services at SsangYong that SsangYong no longer manufactures a petrol engined car. The brochure from my local dealer only provides technical information for a 2,157cc diesel. What is going on at SsangYong? I was under the impression that most car manufacturers would concentrate on selling petrol engines rather than diesels. I would be grateful for your comments. I would like to keep to KIA but the 1.6 engine Kia Sportage does not compare favourably to the SsangYong Korando
ML, Norwich
We tested a 2.0 litre petrol engined Rexton G4 in Korea in 2017. The engine came from the SsangYong Chairman limo. SsangYong will import it if has to, but no immediate plans. The KIA Sportage 1.6T GDI  might have enough torque to pull your caravan. Depends on the MTPLN.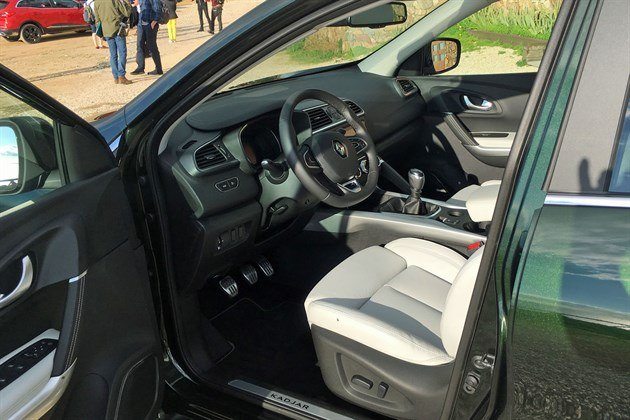 The ins and outs
I have had Nissan X-Trails for 12 years now, and have been generally very satisfied with them. I currently drive a 2008 Arctix Diesel 4x4 Automatic. One of the reasons I like them is the easy entrance/exit from the vehicle. I am 6' 2", 17-stone and in my late 70s with a slight back problem. I find the majority of later (and current) 4x4s much lower and consequently rather difficult to get into/out of when my back is playing up. I reckon my car might fetch £4,000+ as part-exchange, so I would be able to add an absolute maximum of £26,000 to that. Can you recommend any 4x4 petrol-driven automatics in my range with a good door depth, making for easy entrance/exit. By the way, just to be more of a nuisance, neither my wife nor I can stand leather seats. I did contact KIA a bit back and they said that they cannot provide the model of Sorento that I thought might suit without leather seats, even from new. 
SB, via email
Possibly a Renault Kadjar. They have low sills and wide opening front doors: /road-tests/renault/renault-kadjar-ii-2019-range-road-tes/ But a Volvo XC40 Momentum is a nicer car: /road-tests/volvo/volvo-xc40-t3-momentum-2018-road-test/
Click to Honest John's Motoring Agony Column 20-04-2019 Part 2
Comments
Author

Honest John
Latest