Honest John's Motoring Agony Column 17-11-2018 Part 2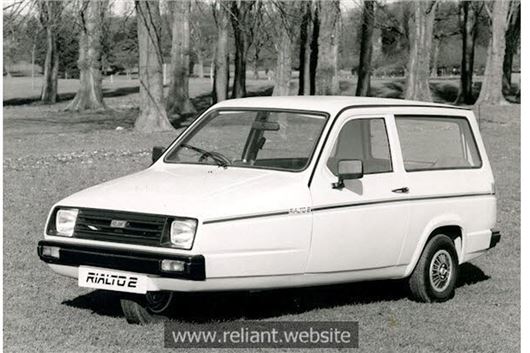 Published 15 November 2018
Click back to Honest John's Motoring Agonies 17-11-2018 Part 1
Self-Reliant
My mother in law is 90 years old and wants to sell her Reliant Rialto SE that she bought new in 1994. The car has been off the road for a year registered SORN. I emailed the Reliant Owners Club asking if this is a car of interest and hoping to get an idea of its value, but got no reply. Could you recommend a suitable action to dispose of the car?
MG, Coventry
It's a curiosity. If you can't find a buyer at: http://www.reliant.website, it might be worth entering in a classic car auction. But might not, in which case you have the hassle of getting it there and back and lose the entry fee. Probably better to advertise. We will give you a free ad in https://classics.honestjohn.co.uk / See: https://classics.honestjohn.co.uk/sell-your-classic-car-for-free/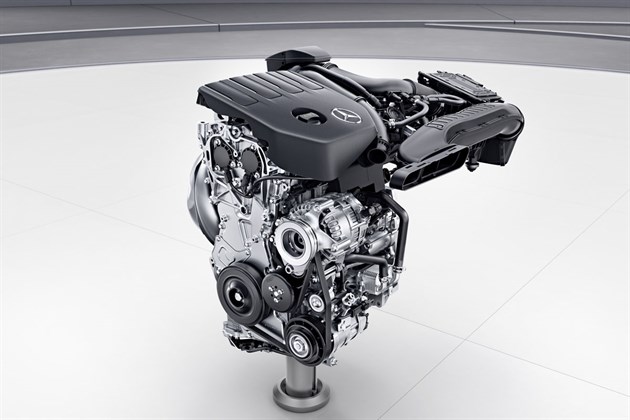 Cubed roots
We have a 3 year old Astra 1.4, which has been very reliable, but is not too good on motorway cruising: noisy and slow acceleration, though most journeys are short local ones. Moreover, as we are now in our 70s, we would prefer something a bit more comfortable for the odd motorway trip, ideally with more boot space. The Nissan Qashqai has caught the eye, the extra height being an added bonus. We would want the petrol version but are concerned that it only has a 1.2 engine, even though it's a turbo. Do you think this is a big enough engine for what looks like a much bigger car? I understand it's similar to the Renault Kadjar. We have about £20k to spend for a new/newish car, hopefully with a good discount. Or would you recommend something else please?
GH, Bristol
The Renault Kadjar, Nissan Qashqai and Dacia Duster are getting a new M282 1,332cc petrol engine, shared with the Mercedes Benz A Class: /carbycar/nissan/qashqai-2014/history/ (September 2018 M282: 1,332cc 4-cylinder direct injected, turbocharged chain cam petrol engine reported to be under development for Nissan Qashqai and Renault Kadjar: 163PS at 5,500rpm; 250Nm torque at 1,620-4,000rpm.)
Flaw by four
In July I purchased a 2001 Honda CRV from a dealer advertising in Autotrader. I wanted to make use of its cavernous load space. (I had experience of one over 160,000 miles from 1999 to 2007.) It drives very well and I have been pleased with it. However, over the weekend I had cause to crawl under the car to investigate a suspected exhaust leak. On looking around I realised that the drive to the rear gearbox was missing. Could you please advise on the implication of this, particularly with regard to MoT and insurance. And should I try to return the car to the dealer as it is patently not 4-wheel drive.
GB, via email
Back to the dealer. Cite "not as described" because the implication is that a 2001 CR-V will be 4WD, as it was built ,and not to tell you of the removed propshaft was a "misleading omission" under the 2008 Consumer Protection Regulations: /faq/consumer-rights/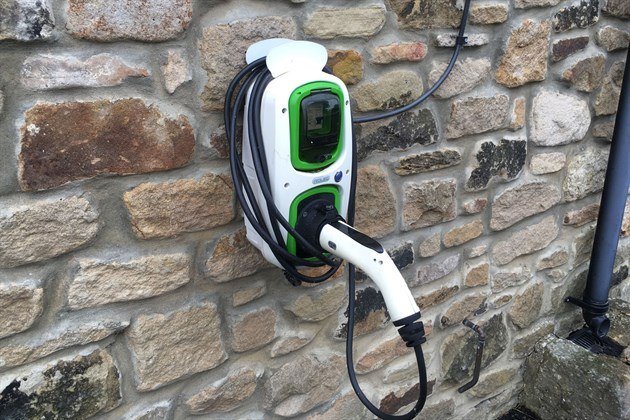 Note from a small island
The island of Guernsey is considering making an additional 80 roads observe a 25mph speed limit to reduce pollution, improve safety and encourage motorists to walk or to cycle. A hybrid vehicle would reduce pollution and also provide enough alternative mileage for motorists taking their vehicle off island. How does a hybrid switch between the two fuels and is the technology sufficiently tested to be reliable? Another consideration is that the majority of the  islands roads are narrow, so a hybrid of less than 1,800mm, would be ideal.

MS, via email
The problem with any hybrid that is not a PHEV is that given this sort of use the hybrid battery will never get properly charged. So you have to think Plug-in Hybrid Electric Vehicle. The smallest of these are the KIA Niro PHEV and the Hyundai Ioniq PHEV Audi A3 e-tron and VW Golf GTE. The Niro is 1,805mm wide plus mirrors. That said, the excellent new KIA e-Niro pure EV coming in April 2019 has a range of more than 300 miles on a single full charge and makes the most sense of all.
Super fan?
We have a Subaru Outback and a Subaru XV, both petrol automatics. From time to time you advocate the use of higher octane petrol (98 RON) as opposed to normal cheaper Premium quality (95 RON). Could you indicate what benefits one should expect for paying the higher price, e.g. higher mpg, better performance/acceleration, or is it just a cleaner and perhaps longer-living engine? I would be grateful to know why you feel the extra cost is justified.
JS, Tarporley
The higher octane provides about 10% more power at high revs but, more usefully, more torque at low revs, which enables a manual driver to shift up earlier, saving fuel, and has the same effect on a good automatic gearbox. The additives in it keep the fuel system clean (particularly important with Direct Injected petrol engines) and the lubricants also help. However, I appreciate that certain fuel retailers are taking the mick and charging over £1.50 a litre That's not on.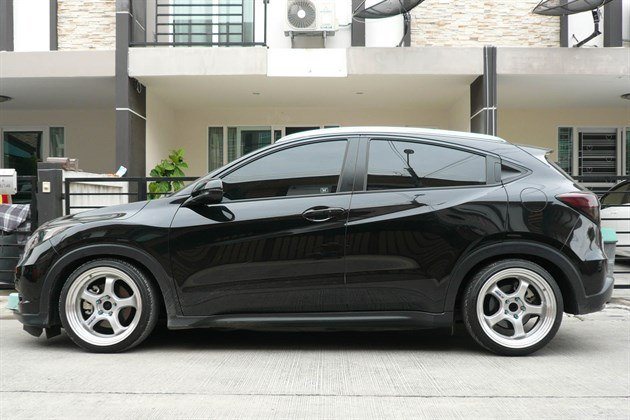 Changing gears
I am thinking of changing from my BMW Active Tourer with torque converter gearbox to a Honda HR-V with CVT auto box. How do you rate the CVT box and what other small SUVs would you suggest?
GS, via email
Some people are okay with it. Others hate it. In a petrol HR-V, the CVT is better than the manual because the overall gearing on the motorway is longer, giving a more relaxed drive. The haters can't stand the fact that if you press the accelerator pedal too hard you get the effect that the engine is overtaking the car. Curiously that's not the case with the CVT in the new CR-V. That's as good if not better than a good torque converter auto. One alternative is a KIA Niro hybrid which has a more positive 6-speed DCT automatic transmission: /road-tests/kia/kia-niro-2016-road-test/
With-holding information
I purchased a Toyota car approximately 4 months ago. Due to a fault in the driver's airbag, there has been a recall. I contacted my local Toyota dealer where it was purchased. I was offered a courtesy car while the repair was carried out. They stated I had to provide my driving licence; also my National Insurance number. I  could not see the reason for this and I am not happy to give it to them. I have contacted Richard Balshaw (Director Customers Service) who is overseeing this recall. I informed him I was not prepared to give my National Insurance number. I would appreciate your views on this.
PG, via email
It's an insurance requirement, plus your postcode, in order to obtain any record of driving offence convictions from the DVLA. I have to do this 20 times a year for some car launches. If you don't want to give your NI number, you can print off your driving licence record here: https://www.gov.uk/view-driving-licence /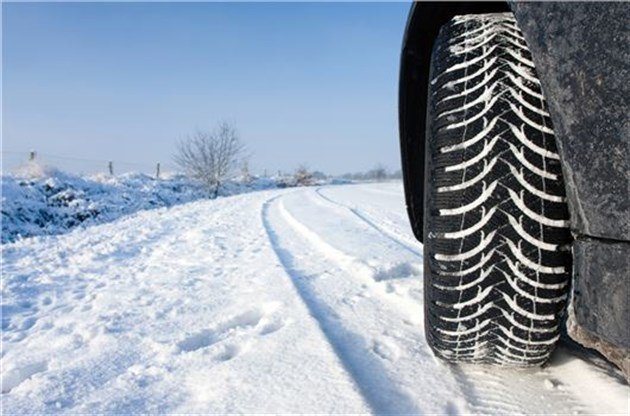 Seasonal variations
I was curious to find out whether it's better to have full winters on a performance car rather than all season. Had low profile on my Mondeo estate and Cross Climates worked well
AB, via email
For a performance car, probably better to go full cold weather tyres. Michelin does Pilot Sport versions of its Alpines and Pirelli does Sottozeros that are good for up to 130mph.
Back to front
I have a 2015 VW Golf SV on 225/45 R17 tyres. I want to change to Cross Climates all-round when the tyres are more worn. In order to achieve this I want to swop the wheels around. The back tyres have about 6.5mm and fronts 4.5mm. A local tyre firm advised that they would not change the wheels because the greater tread depth should always be on the back. Since it is a front wheel drive car, I'm confused?
RR, via email
It's Tyre Safety Council advice being taken too literally (this is Tyre Safety Month). The reason is that if a car on bald rear tyres brakes into a corner in the wet and the ESP can't control the situation it is prone to break away at the back. At the wear you describe you should be okay to DIY. Swap front to back same side and put each wheel you take off under the car to support it in case the car comes off the jack.
Clutch packed
I purchased a new Skoda Superb TSi in December 2012. Over the past few weeks I have noticed a slight judder when the 7-speed DSG gearbox changes from 1st gear to 2nd gear. I checked with my local Skoda dealer who suggested that I book the car in for an inspection. I was upset that the inspection cost me £106.80, and further dismayed that the report said that I "needed a clutch pack, shims and software update required ref tpi for clutch judder". This is at a further cost of £1,192.50. According to the dealer, Skoda has not offered any contribution to the cost. I find it incredible that a car less than six years old, and only having covered 49,529 miles should suffer such an expensive failure. Do you feel that Skoda's response is reasonable? Until now I had been totally satisfied with the Skoda Superb, and was looking to replace with another Superb soon. This experience has led me to re-consider and I would welcome your advice on alternative automatic vehicles.
SB, via email
Presumably this is the 1.8TSI DSG? If so it is fitted with VAG's weak, low torque, lightweight DQ200 7-speed dry clutch DSG that is notorious for failures the World over. I have been writing about this for around 7 years. Whether you can use the Sale of Goods Act 6-year rule against the supplying dealer is debatable. You are supposed to have a "reasonable expectation" of no major failure for 6 years from a high cost consumer durable such as a car. But, because it's a clutch pack that can be subject to wear if the driver leaves it in D while sitting on the brakes, that might be the Skoda dealer's defence. Have a try, though. You may get some goodwill if you remain calm, patient and reasonable.
Two and fro
I have decided upon one of the two cars below to replace my wife's 2007 Toyota Yaris 1.3 TR, and I would appreciate your comments and opinion: Toyota Yaris 1.5VVTi-ICON TECH (not hybrid) or Ford Fiesta 1.0 Ecoboost Auto Zetec. I have a budget of approximately £15k. In the past I have read some concerns about the 3-cylinder engine in the Fiesta and its reliability, so is this still an issue? Secondly, is a 1.0 litre engine powerful enough, and as good as the current Yaris that we have? Do both of these cars have good, reliable automatic gearboxes, or is one considered to be better than the other? Of course, if you have any other suggestions I would be only too pleased to listen.
RB, via email
Stick with Toyotas and with 5 year warranties. The Yaris has a CVT automatic. The latest Fiesta 1.0 Ecoboost now has a 6-speed torque converter auto instead of the unreliable dry clutch Powershift of the previous Fiesta, but you will be pushing it to get one for £15,000.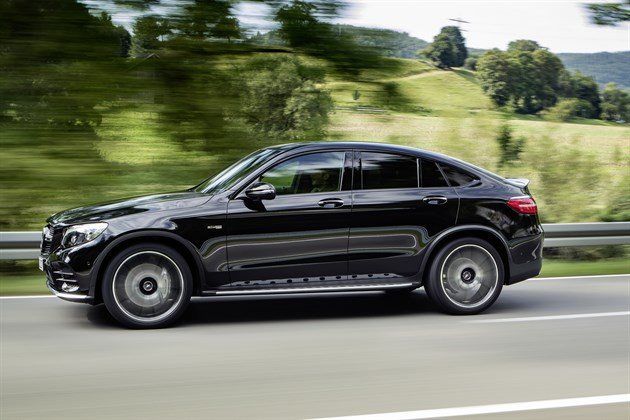 Warp factor
I have a two-year old Mercedes GLC that I bought new and it has covered 15,000 miles. Over the past two months a shudder developed under braking. I reported this to my local Mercedes dealer, where I bought the car and after examination I was told it would require new front discs and pads. So far, so good until he told me I would be responsible for payment for the works. I would be interested in your views on the matter.
LM, via email
It's possibly because you have been sitting on the brakes after long brakings into roundabouts or at the bottoms of hills. What happens is that during the braking the brake discs get very hot and, if you sit on the brakes, the part of the discs clamped by the brake pads cannot cool at the same rate as the rest of the discs and that can warp the discs. It's possible that the discs can be skimmed flat again in situ by someone who has the correct type of disc skimming machine.
Something rotten in the State of Denmark
I took my car into a BMW dealer in September 2017 as I was experiencing a smell. This was intermittent and lasted only for seconds. BMW carried out a repair; however the smell was still apparent afterwards. I took it back to BMW in October 2017 and they had the car for four days but could find nothing wrong. In December 2017 I went back to BMW and a member of their staff came out on a test-drive with me. After experiencing the smell I was informed that I needed a new clutch. The work was subsequently carried out. This did not rectify the problem. Again, I returned to the garage and another member of staff came out on a test-drive, witnessed the smell and took the car into the workshop. I was advised that oil was leaking and that I needed a new gasket. This rectified the problem. I therefore feel that the work carried out on the clutch at a cost of £1,504.97 was totally unnecessary. I have written to BMW and they maintain that I agreed to the replacement clutch. Well of course I would because they told me that this was the cause of the problem. I have written to BMW, the last time being 9 July 2018 and to date I have not received a response. Any advice you could give me would be appreciated.
SS, via email
Simple. Tell the dealer that if he does not refund the £1,504.97 for the unnecessary clutch replacement you will sue him for it in Small Claims. See: https://www.gov.uk/make-court-claim-for-money / The dealer will be banking on you not doing that but as soon as you show him you are prepared to take the matter to small claims he will probably capitulate.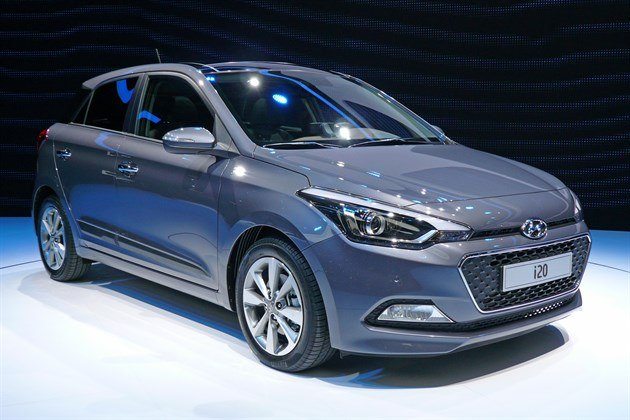 Rental arithmetic 
We just bought a 2017 Hyundai i20 with 10,000 miles from a Vauxhall dealer. On the log book it said previous owner "ERAC UK Limited", which is Enterprise Rent-a-Car. I had no knowledge of this and I am very disappointed. We have sold our old car and have a diabetic daughter so need transport. I am worried that this has devalued the car. Can you offer any advice?    

PJ, Bolton
It hasn't devalued the car. Most cars re-sold within a year are either ex-demo or ex-daily rental and average values are based on this. As long as the service record is complete and the remaining 4 year warranty is still intact you are okay.
Action station
I was very interested in Honest John's answer last week about the VW class action, and the fact that he would not help someone with it because he disagrees with it. I would have been even more interested if he had gone on to say why. I must declare an interest, I have a car that is affected by the problems leading to the class action and am feeling very short of proper information. As I see it, and even knowing that Volkswagen has admitted the deception, compensation would only be due if the goods sold were not as described and if the action taken by Volkswagen did not put the purchaser back in the position he would have been in if he had not been deliberately deceived. Volkswagen cannot put right the worries induced in their customers when they found their cars did not comply with legislation; worries that endured for a considerable length of time during which no proper answers were offered by VW. They cannot do much about the fact that the cars, even after modification, still carry a stigma which unscrupulous car dealers will use to negotiate a lower part exchange value. I had my car valued the other day, as a test, and it was obvious that the offer was lower because of the known problem. They have, certainly in my car's case, done something to the car and that apparently may have solved the problem. I say "apparently may" because, in all VW's communications it has never said in words of one syllable what the solution did and what the effects were. There has been an obvious, very careful use of words that is disturbing. I know that fuel consumption is worse, I know the car does not drive with quite the same freedom and with the same smoothness of the power delivery that it had before. I am aware from Honest John's answer in this Saturday's Daily Telegraph that the EGR is going to fail sooner, and that VW will underwrite any repair for a magnificent two years. What if it fails after two years? It would be the same cause. How many other similar things are going to creep out of the woodwork over the life of the car? What I hope is that Honest John's principled disagreement with the class action is based on the certain knowledge that what VW is/will be doing will put the car back in the condition I was led to expect in terms of longevity, performance, efficiency and emissions. The test for performance, efficiency and emissions is obviously that it will meet the figures supplied with the technical data released with the car. If Honest John can tell me with sufficient backing detail to be credible that he has this knowledge and that is why he can be confident in disagreeing with the class action, I personally will sleep better at night from now on. I would be very grateful for any information about this-  a few facts in a baffling situation would go a long way. 
RB, via email
If your car does not work properly and continues not to work properly you have a case to have it put right. If you are merely joining a class action to gain some vague notion of 'compensation' because of some vague notion that your car is not worth as much as it would have been otherwise then I should warn you that the no win no fee lawyers want 30% of the claim. And, if VAG wins the class action, unless the lawyers have insured the litigants against losing their case, it won't be 'no fee'. Everyone who signed up to it could be jointly liable for their proportion of VAG's costs, which could amount to between £1,000 and £50,000 per claimant.
Click back to Honest John's Motoring Agonies 17-11-2018 Part 1
Comments
Author

Honest John
Latest