Honest John's Motoring Agony Column 20-10-2018 Part 2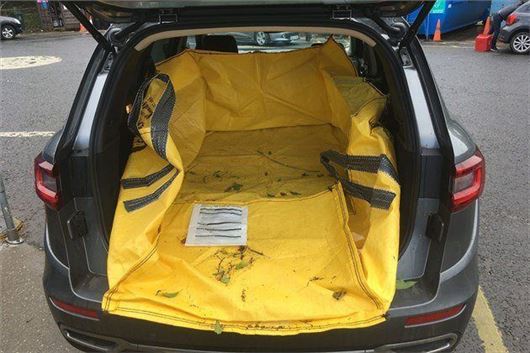 Published 19 October 2018
Click back to Honest John's Motoring Agonies 20-10-2018 Part 1
Bringing baggage 
I drive a 2003 VW Passat. I am looking for a car with higher front seats and more gap between the front seat and the door pillar so that someone with less agility can swing their legs in more easily. I travel 9,000 miles a year with some 100-mile plus journeys, mainly on motorways but many short distance on rural roads. I need a vehicle that can accommodate a builders bag (900mm x 900mm x 900mm) containing light material in the back when the rear seats are folded. I am not looking for high performance and budget is around £12k.
DS, via email
Citroen Berlingo Multispace, Peugeot Partner Teepee. Good low floor and no sill for your heavy bag. I actually use one of these Hippo bags for taking garden waste to the tip in my Renault Koleos.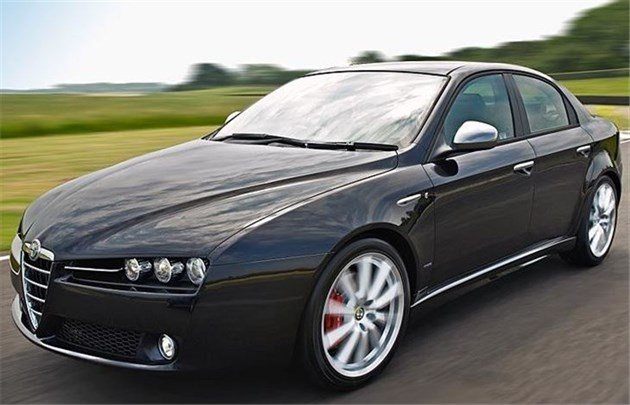 Love at first slight
I took my Alfa 159 2.2 Lusso to an Alfa specialist to diagnose and cure a substantial oil leak. They discovered this is coming from the timing belt cover and have quoted a reasonable price for replacing the timing belt. At the same time, they investigated a management light issue and discovered it is the flywheel and are suggesting a flywheel and clutch replacement. Together with a coolant hose, I am looking at a bill of £1,600. The car is 9½ years old. I have asked them to check the rest of the car to see if anything else is likely to fail in the next two to three years and they will be letting me know shortly. Is it worth getting the work done on a car so old or should I use the car and the money as a deposit on a newer vehicle?
DD, Brecon
The camshaft end oil seal must have failed. This is a specialist car and either you love it or you don't. I'd base your decision on that. They are gorgeous to look at and great to drive.
Pour laws
I have a BMW E60 520D. Last night, in a rush, while topping up engine oil, I poured approximately 200ml engine of oil into my ATF reservoir. What could be the consequences? And whom should I go to for the ATF flush if that will be the case?
RK, Blackburn
I don't think you could have put engine oil into your automatic transmission fluid reservoir because there isn't one. Must be the radiator header tank or the power steering reservoir. If the steering, yes, needs to be drained and replaced with ATF by a PAS specialist.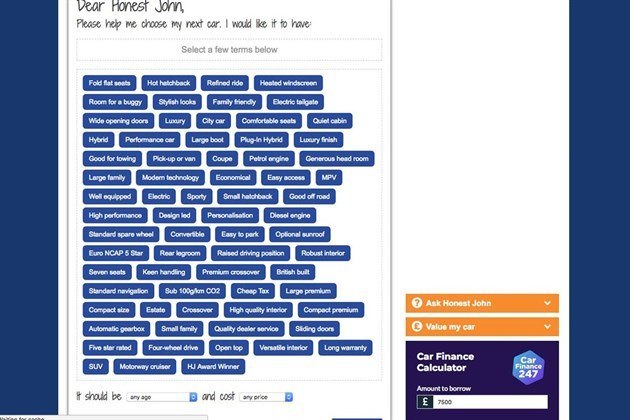 All in one 
I am considering buying a new/nearly new SUV and am becoming snow blinded with all the variants on the market. I drive 6,000 miles a year. My shopping list is as follows: Must Haves: Automatic; All wheel drive option; Petrol Engine; Comfort; Sat Nav; Air Con; Long / Extendable Warranty; Rear Parking sensors. Would Also Like: Diff Lock; Sun Roof; All round parking sensors / camera; Hybrid drive. Any suggestions?

CB, via email
You can enter most of these in our Car Chooser and use that to refine your search: /chooser/ A KIA Sportage GT 1.6T GDI AWD 7-DCT should be on your list: /road-tests/kia/kia-sportage-2016-range-road-test/ There is a mild hybrid, but it's a 2.0 litre diesel, though it does have an 8-speed torque converter automatic transmission: /road-tests/kia/kia-sportage-48v-mild-hybrid-2018-road-test/ All KIAs come with a 7 year 100,000 mile warranty, which is as good as it gets. Alternatively (cheaper) a Suzuki Vitara S 1.4T Boosterjet AWD 6-speed torque converter auto: /road-tests/suzuki/suzuki-vitara-s-boosterjet-2015-road-test/ New Mitsubishi Outlander PHEV: /road-tests/mitsubishi/mitsubishi-outlander-phev-2019-road-test/
Not automatically 
With reference to our correspondence in May regarding manual v/s auto Jaguar XEs, I've just had an interesting experience. My car was in dock for a fix to the wheel speed sensors (multiple fault messages and the park brake wouldn't release, but the AA managed to get it moving with a bunch of functions disabled: I understand it's a recall item but they hadn't got round to my car) and I was loaned an XF Sportbrake with nominally the same engine as my XE (2 litre Diesel). The auto shift was in a different class from that on the 3 XE autos I've driven. It was still a bit lazy sometimes, and gave the odd jerky shift, but it was miles better than my previous experience. If the XEs I'd driven were like that I probably would have chosen an auto: certainly it would have been a much closer thing. I've pondered why it's so much better: it was virtually brand new (2,400 miles) and I got the feeling that the low speed torque of the engine was better, and in addition the gearbox seemed to hold on to lower gears for longer, so the engine wasn't labouring. But could it be that the crucial difference was the XF Sportbrake is a significantly heavier car than the XE, and the extra inertia was helping to smooth the shifts and take out a lot of the jerkiness? Maybe it's a combination of all 3: a sweeter engine tune with more low speed grunt, nicer gearshift characteristics and the extra weight. Even the ride felt nice despite the R Sport Fandango wheels and rubber band tyres (I've got boggo wheels and tyres on my XE: lower cost, less likely to be stolen and ride quality). By the way, I've just taken out a 2 year MotorEasy warranty on the car as the manufacturer's cover is about to end: the selling job the rep gave me was quite compelling.
DD, via email
This is the ZF 8-speed auto also fitted to BMWs and generally regarded as the best currently available. We had no problem with it on the launch in 3.0 diesel, 2.0 250PS petrol and 3.0 V6 petrol XEs (and subsequently in other JLR cars). Could be an engine problem because auto transmissions are affected by that. Wise to take out the extended warranty. I like XEs, but I'd have done the same.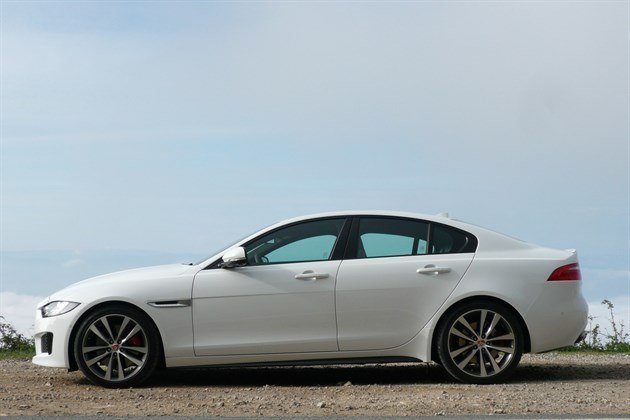 Case worker
I would be grateful to receive your advice on a dispute I am currently having with Nissan. I have summarised the main points: In April the engine of my 2 year old Nissan Qashqai failed. Due to lack of available technicians it took 8 weeks for my car to be repaired, but I was provided with a courtesy car during that period. On the day I collected my car on 9th June, I was driving it on a dual carriageway when the engine cut out. The road was very busy and I was in a precarious position, narrowly avoiding an accident. I called police and RAC who moved me to safer place. On inspection the RAC noticed the hose had not been attached to the radiator correctly resulting in coolant leaking out. The police and RAC were astonished by the negligence displayed by the Nissan dealer. I complained to the dealer who has admitted it was human error on the mechanic's part. However, they have only offered to replace my front tyres or give me the equivalent £200 in compensation. I have rejected this as I thought it was very poor given the potential severity of situation and distress caused. The dealer says he is not offering anything more. I also complained to the finance company (I am on PCP), but they said there is nothing they can do as it is an issue for the dealer to resolve.  I looked at contacting the Motor Ombudsman, but apparently they do not look at cases of negligence. I would appreciate your advice on whether there are any other options open to me?
GC, via email
If the dealer made good the engine after his admitted negligence in failing to secure the coolant pipe, and you suffered no material damage than there is nothing to demand compensation for and nothing to sue for. Had you actually suffered some form of quantifiable damage then there would have been and the dealer could have been held liable.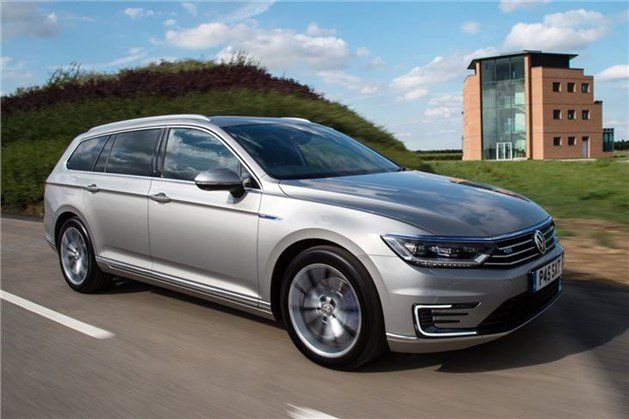 Beneficial interest
My father has an Audi A6 Avant 2.0 TDI ultra S Tronic. This is a company car and it is due to go back at the end of 2018 or early 2019. With all the recent scandals over diesel he is now going to get a petrol or possibly a hybrid. He needs an estate or medium to large SUV, with great ride comfort as he has a bad back. There are no restrictions for him on make or price. However, a lower BIK would be good. What should he consider? 

AD, via email
If he wants to stick with VAG, a VW Passat GTE saloon or estate. They are PHEVs that work particularly well: /road-tests/volkswagen/volkswagen-passat-gte-2015-road-test/
Gear-Tonic
I have a 12-year old Nissan Note 1.6 petrol auto with 67,000 miles. I intend to keep it as long as possible. Although regularly serviced, the auto trans oil has never been checked, let alone changed. I would appreciate your advice please. 
RC, via email
Get it to a member of http://www.fedauto.co.uk who has a Liqui Moly 'Geartronic' automatic transmission fluid transfusion machine.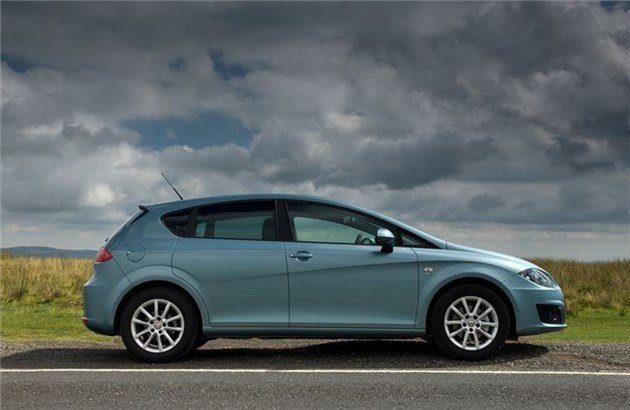 Con Sequential
My son bought a second-hand SEAT Leon FR TDI 140 from a dealer 3 weeks ago. It is 7 years old with 80,000 miles. It was sold with 12 months MoT and a recent service. My son paid for 3 months warranty on the engine. As a precaution, my husband and I advised him to get a cambelt change and a service, as there had been no cambelt change previously. (From past experience we are cautious.) This was duly done. Our garage during the course of doing this found that the alternator was expiring, although had not broken down at that point. (It was making a whirring sound.) This was duly replaced and we thought was just bad luck. We have used the same garage as a family and trust their honesty and integrity. However, on his way to work today, the car broke down due to a blown turbo. My husband is currently towing it back home. We have contacted the dealer who has told us that the car was checked and no faults found and reminded us that my son had not paid the extra to cover for this. Does my son have any legal rights here, or does he have to just "bite the bullet", and pay to get this sorted? I really feel for him as this is the first car he has bought and always wanted.
SB, via email
The dealer who sold him the car is directly legally liable: /faq/consumer-rights/ A car buyer does not have to pay the supplying dealer for the dealer to check the car over.
Hondarable mention 
Whenever advising on affordable sports car purchase, you always fail to mention the near indestructible Honda S2000. A true drivers car, with real performance. There are plenty available, some still with very low mileages, though, built as they are to a fantastic standard, this hardly matters.
MT, via email
That's fair comment. They didn't always steer very well, though. Lots of power coming in two stages and no conception of what the front wheels were doing. Bit scary. See: https://classics.honestjohn.co.uk/reviews/honda/s2000/
Hair loss
I own a 2002 SAAB 9-3 Turbo that has done 87k miles. I recently returned from a journey and saw that there was a discharge from the exhaust pipe, which looked like some sort of insulation fibres. There was enough to fill a supermarket bag. Can you tell me what it was, and do I need a new exhaust pipe.
CW, via email
Yes, it's the fibreglass sound proofing in the exhaust silencer. Nothing to worry about except the increasing noise level.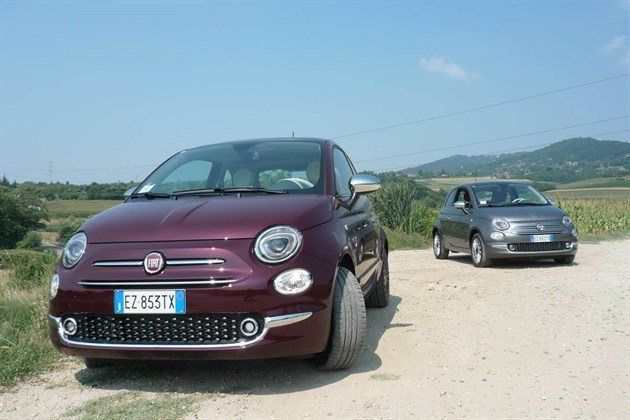 Dualogical 
My daughter purchased a new FIAT 500 with the manual auto option in 2009. Her independent mechanic, whose advice I respect, has said that the auto is past its best, but has made adjustments so that it functions OK and will pass the MoT. His view is that any repairs would not be cost effective relative to the resale value of the vehicle.  As a frequent reader of your column I know that you have a data bank of independent specialists for almost any problem and would appreciate your advice. Ironically I am using my daughter's first car for driving around town - a 2004 basic Ford Fiesta Finesse. The engine is excellent and the car is surprisingly good to drive. Function over fashion? 
FA, via email
This is the dodgy Dualogic automated manual and has done well to last as long as it has. There is a federation of automatic transmission repairers, so best to go to one of them: http://www.fedauto.co.uk / problems are twofold. The simplest is the clutch pack that is relatively cheap to replace at about £700. However, if the actuator starts to fail, that is much more expensive.
Nice little earners
I have sat in on the hand-over of two cars recently purchased by family members and noted the sales pitch for additional products such as paint protection and gap insurance. For the latter, the impression was given and indeed in one case clearly stated, that it was a legal requirement for the dealer to make the purchaser aware of the gap insurance product. Is this the case? Is gap insurance a worthwhile product at around four hundred pounds on a twenty-five-thousand-pound car?
DC, Plockton, Ross shire
No. It is a legal requirement for the salesman to give all the details of anything he is trying to sell to the customer. It is definitely not a legal requirement for the customer to listen to his sales pitch. He only says this because about half of the price he quotes is commission to him. We are associated with http://www.ala.co.uk who provide GAP insurance at about half the price of a dealer. Other independent GAP insurers are available.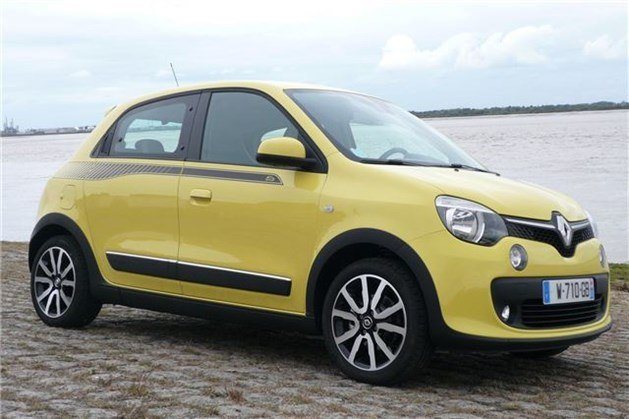 Cover story 
I am one of a dying breed that still likes to garage my car. For the last 15 years I have owned several Toyota Yaris, which have got progressively larger, and now find, with a dog-leg driveway the car is very difficult to get in and out. Can you suggest a range of smaller cars, preferably with easy access for the passenger as my wife is disabled, and my wife finds it easier to get in the car from the garage so she does not have to walk so far.
PC, Hassocks, West Sussex
KIA Picanto, Hyundai i10, Smart ForFour, Renault Twingo. All a bit smaller than a Yaris. See: /road-tests/kia/kia-picanto-2017-road-test/
What does it all mean?
I know the answer will depend on the type of car, but I am confused with the numbering system used on the sidewall measurement of tyres. I think there is one of 40, which I imagine gives a very rough ride, but I see no advantage.
GRG, Norfolk
For example: 225/40 R18 99H XL. 225/40 is the width and aspect ratio. 30 is extremely low profile, gives a hard ride and makes the wheel and tyre vulnerable to pothole damage. 70 is extremely deep profile, can be more absorbent at the right pressure and shrugs off potholes. The ideal is 55 - 60 profile. R14, R15, R16, etc is the wheel rim size. 99 is the load rating. H is the speed rating. H is up to 130mph; V is up to 150mph, etc. XL is the 'extra load' rating.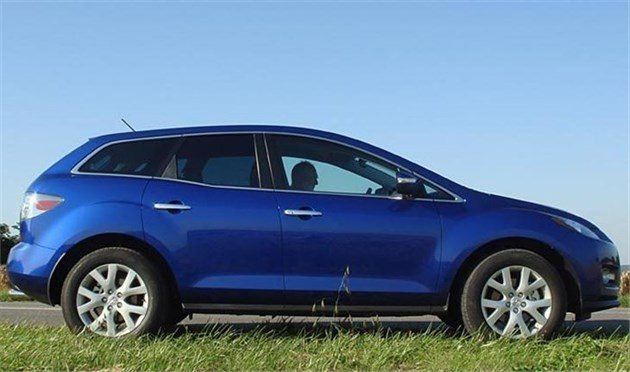 Transfer fee?
We advertised my wife's 2008 Mazda CX-7 with 106k miles on Autotrader for £2,650 and within 24 hours had agreed a sale by telephone with a lady from Yorkshire. She viewed the car on Thursday and took a 20-mile test-drive, including a high-speed stint at the national speed limit. She was delighted with the car and we completed all the usual formalities to complete the sale. She then called us several hours later to report a sudden mechanical failure on her trip home and was towed home by the RAC. After subsequent inspection by her local garage, she has now advised that the transfer box has failed and that the cost of replacement is not viable. She has asked for full repayment of the sale price. We are truly sorry for this turn of events and are minded to help her, but honestly, we sold the car in a genuine and transparent manner and we wonder are we really liable, after transfer of ownership, for a sudden and unforeseeable mechanical failure on a 10-year old car? We never had any inkling of an imminent problem, nor was there anything in the way the car has driven or performed to make us suspect any kind of problem. It was always serviced on an annual basis and it passed an MoT just 6 weeks ago. We never skimped on any required repairs and would only ever drive a car that we had full confidence in. In our seven years of ownership, we had a great running car and it was a joy to own and drive. We want to do the right thing, but we want to ensure that our rights as a legitimate vendor are considered alongside her rights as a devastated buyer. 
JO, via email
No, you are not liable. There has been no breach of contract. There would have been if you were aware that the transfer box was on its way out and concealed this from the buyer, particularly if the buyer asked if there were any problems with the car that you were aware of. But if you honestly weren't, in the circumstances of the sale, and after a 20 mile test drive, she has no basis for a case for breach of contract.
Fleet footed 
I recently purchased an ex-fleet 2013 320d Touring Luxury Auto with 79,000 miles, service history and warranty for £9,700. I intend to run it for a further 40,000 miles or more. At the moment, this feels like very affordable and enjoyable motoring, regularly returning 65 mpg on long runs. Are there any significant maintenance costs I should budget for? 

MH, via email
I averaged 63mpg over 8,000 miles in a 320dED. The biggest problem areas are the timing chains and tensioners of the N47 engine: /carbycar/bmw/3-series-f30-2012/good/
Vauxhalls bridged
We have owned various Vauxhall cars over a period of 30 years, the current model, a Mokka, 1,600cc diesel, bought from new 2 years ago. We chose this to give easier access for my husband who is disabled. We have been very pleased with this car but now have a problem with accommodating a mobility scooter. My husband's condition has deteriorated to the extent he now needs a scooter. The boot of the Mokka is too small to accommodate a dismantled unit.   Can you recommend vehicles that have the higher access to the front passenger seat and a boot big enough to take a scooter? We are somewhat restricted to the length within the garage.
MH, via email
New Peugeot Rifter, Citroen Berlingo or Vauxhall Combo Life. Now that Peugeot owns Vauxhall they are all basically the same vehicle with different fronts and interiors. 1.2 Puretech petrol engines or 1.5 diesels. See: /road-tests/vauxhall/vauxhall-combo-life-2018-road-test/ And: /road-tests/peugeot/peugeot-rifter-2018-road-test/
Click back to Honest John's Motoring Agonies 20-10-2018 Part 1
Comments
Author

Honest John
Latest