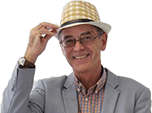 Honest John's Motoring Agony Column 13-10-2018 Part 1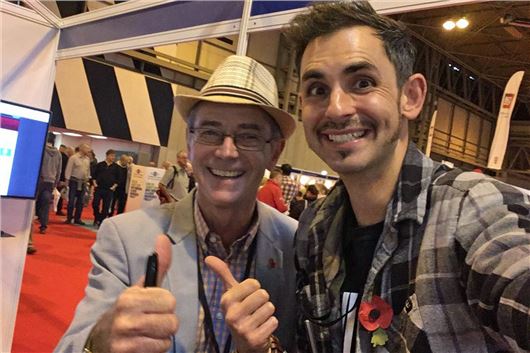 Published 12 October 2018
Honest John's Motoring Agony Column 13-10-2018 Part 1
This week's motoring miscellanea involve unwanted gifts, torturing tyres, turning circles and, in part two, soft topped supercars, a terrific T5 a significant sensor and more.
As usual, emails to Honest John should be addressed to: letters@honestjohn.co.uk  Please try to keep them as short as possible.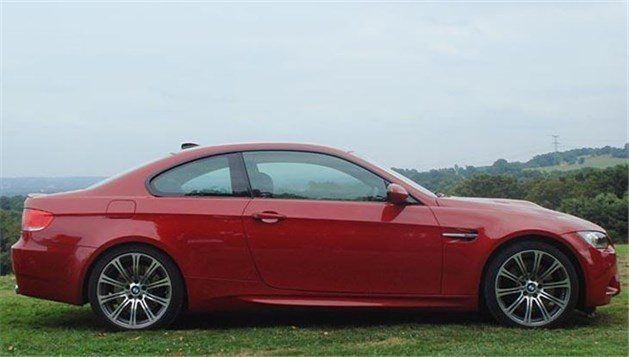 Interest rates
For my birthday in April 2013 my wife bought me a mint three year old BMW M3 auto in Silverstone two blue with red interior with 19,000 miles. It is still mint, but with 23,000 miles maintained by the book and kept in temperature and humidity controlled garage. Should I sell it?

AB, Derbyshire
I guess you're not using it so you might as well sell it. Either you're too busy with other things or you are not sufficiently interested. I wasn't: /road-tests/bmw/bmw-m3-e92-v8-2007-road-test/ This shows you the current price range: /used-prices/BMW/3-Series--M3/2011/ It was the last M3 V8, which could make it become collectible, but against that you have to put the considerable costs of maintenance, storage and insurance. Talk it over with your wife. Maybe a convertible would suit both of you more now that the season is over and prices are no longer through the roof).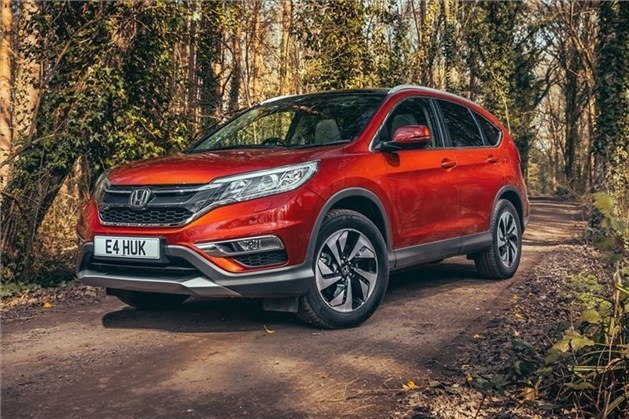 Rumbled 
Last month I bought a 2017 Honda CR-V 4x4 from a franchised dealer. It was had been used by the head sales person. I now find that the wheels have been changed from the factory fitted ones to 19-inch with 45 profile tyres. They have not been added to the cars history and the label for tyre pressure has not been updated. I have taken this up with the dealer, but, apart from verbally telling me what the pressures should be, I am getting no feedback about the suitability of these. In addition, there is a rumbling/droning noise that comes from the rear of the car which I am concerned may be some form of transmission or bearings fault, although it could be tyre noise. Would I be right to pay for an independent engineer's report on the car, and where would I get one? I live in South Wales between Cardiff and Bridgend. Would I have a case for rejecting the car as not fit for purpose for either of these items?
SH, via email
19-inch wheels with 45 profile tyres were an option but you want to get rid of these ridiculous wheels and tyres and fit 18-inch wheels with 225/60 R18 tyres. Much more comfortable ride, longer tyre life and the risk of pothole damage almost completely eliminated. It's likely that the 19s are the only problem with the car.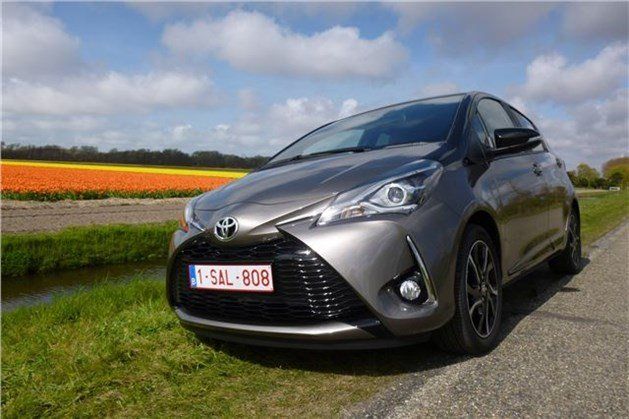 No turning back
I have had two Toyota Yaris cars, which served me well with no problems whatsoever. I found they were easy to park and to see from all round. I changed 3 years ago to a Yaris Hybrid automatic and since then I feel my manoeuvring ability has suffered. I am three years into my eighties, but I can't believe that is the reason. I have been a good driver since passing my test in 1959 and regularly check the online Highway Code for latest additions. I also passed the Police Driving Test in 1997 in lieu of the Advanced Driving test. I am certain the turning lock is not as good as on the non - hybrid car. I feel that I sit slightly lower too. I have the seat at its full height, but am becoming less confident about parking because I often overshoot the gap because the wheel is on full lock too soon when going in forwards.  This never happened before. I always happily parked in reverse when convenient and although I have the guide lines (on the camera screen) to help me now, I seem to be unable to turn in as I once did as the lock is on full before I clear the car next to me. Our family car is a Civic and that has a better lock than mine.  When I asked at the Toyota garage if the problem was caused by the hybrid battery needing housing room, I was assured that this had nothing to do with the lock and that perhaps I was feeling my age. He put it nicely but it has made me wonder if the problem is the car or me. What do you think? Is it all my imagination. I am otherwise very happy with the car.
PJ, via email
I'm afraid you will be losing a bit of height as you get older. That's what happens and that might be the reason seeming to sit lower. But you are right: The hybrid drivetrain is wider due to the electric motor between the engine and transmission, so the lock is not as good as on a non-hybrid. Best to keep full control when parking or manoeuvring by left foot braking. Then if something occurs you can stop instantly.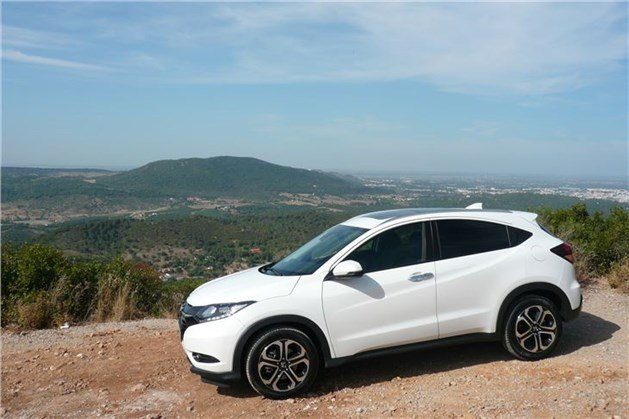 Automatic gear change
We have a Nissan Qashqai diesel automatic, which we have been pleased with, apart from a few minor electrical faults, and are looking to replace it with a petrol auto, as we now do less than 12,000 miles a year. On our list is the Skoda Karoq, SEAT Ateca or another Qashqai. Which of these would you recommend? A comfortable ride is important to us.
JS, via email
The Skoda Karoq and SEAT Ateca with engines below 2.0 litres have the DQ200 7-speed dry clutch DSG that has been massively troublesome worldwide. Apparently it was improved from 2016, but that was only 2 years ago and we have yet to see the complaints dry up. Qashqais have a CVT that was terrible but has now also been improved and re-named x-Tronic. I think you'll be better off in a similar Honda HR-V 1.5iVTEC CVT-7 that is a CVT too, but is a reliable one. Make sure the car comes on 16-inch or 17-inch wheels with 55 profile or 60 profile tyres. For comfort, do not buy a car with tyres of 50 profile or less.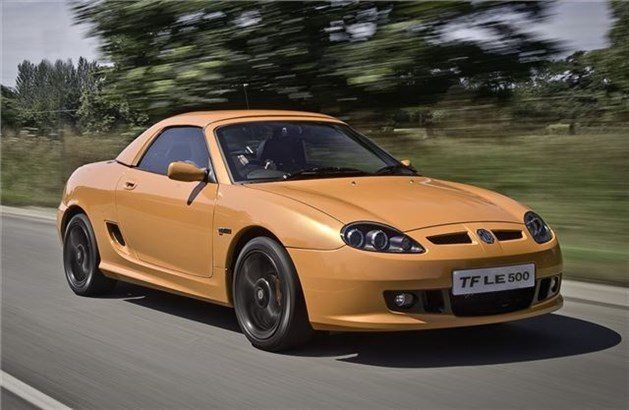 Chinese puzzle?
My wife's 4-year old MGTF was in the garage (where we bought it new) for service and MoT last week. They telephoned during the morning to say that it should have the cambelt changed. No information about this when the service was booked. First comment was that it could be done while the car, "is on the ramp". I asked for a price and they said they would ring back. It took a little time, and I was told £275, but that it would have to be booked in another time. We paid over £400 for the service and MoT and booked it in next week. However, my main point, and question, is about the belt, tensioner and pulleys. I seem to remember that you have advocated changing pulleys at the same time as the belt. But, checking with a large parts supplier today they say that they rarely are asked for pulleys, just belt and tensioner. So, is this correct for this car, 4 years old but only 15,000 miles? And with the parts priced at £55 plus VAT, is £275 total a fair price for the work?
RM, via email
Production of the MGTF at Longbridge using parts imported from China ended in March 2011, so to be "4 years old" the car must have been sitting in a showroom for 3-4 years before it was registered. Yes, it should get a new timing belt and tensioner (the tensioner is a pulley on an eccentric fitting), possibly a waterpump as well if that is driven by the timing belt. £275 is a fair price. (Sterling MG launched a special edition of the last 10 cars with bright grille pack, MG door decals and premium mirror finish 11 spoke alloy wheels. No more than ten cars were available in the popular Radiant Red colour and each came with a numbered certificate.)
Braking point
The back-plate on the rear wheel of my 180,000 mile 2005 Toyota RAV-4 had rusted and fallen off. My dealer has quoted £400 plus labour to replace it. Seems rather a lot for a dinner plate sized piece of metal. Is it essential to replace it and what are likely consequences of not doing so.
RF, via email
Usually, as well as protecting the inner side of the brake discs the backplate has routing for the rear brake pipes to the calliper. Toyota dealers are obsessive about detail. But you shouldn't still be going to the Toyota dealer with a 2015 RAV-4 with 180,000 miles. You need to find a recommended independent. Perhaps someone here: https://good-garage-guide.honestjohn.co.uk/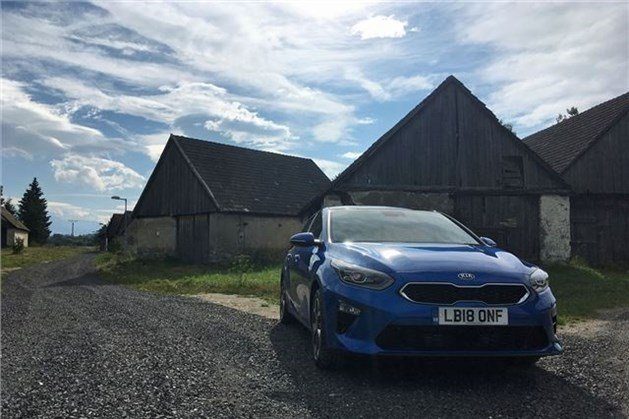 Swap me and buy one
I am looking at replacing our 2011 Golf S Blue Motion TDI manual, we have an annual mileage of 15,000 with a mixture of rural, town and motorway driving. I've shortlisted the following vehicles:- Skoda Octavia; Hyundai i30; or another Golf. In your column I've read lots about the Golf but not a lot about the Octavia and even less about the Hyundai i30. I wondered what would be your top pick out of the cars and which model you would be swayed towards, I also wondered if you would have a target price for new?
KB, via email
The MQB based Octavia/Golf/Leon were launched in late 2012. All have since has a mid-life facelift and there are plans for an 8th generation new Golf next year. Nice enough cars, but a short 3-year manufacturer warranty unless you pay another £600 or so to extend it to 5 years. Golfs get the most mention because they are very popular (Britain's 2nd or 3rd best-selling car), but they have not been trouble-free. Hyundai warrants its cars for 5 years unlimited mileage and KIA warrants it's for 7 years and 100,000 miles. New Hyundai i30 last year. New KIA Ceed arrives in the UK this month. It's a very good car and with the 7-year warranty that's what I'd be looking at. Test here: /road-tests/kia/kia-ceed-14-t-gdi-7-dct-2018-road-test/
Block of flats
I am having mysterious flat tyre problems with my 14-year old diesel Rover 75. Several times in the last month or so, in different locations, I have come to my car to use it only to find that a tyre is totally flat. In each case, once pumped back up, there have been no signs of any tyre damage that might have caused it. I have had trips or 50 miles or more on several occasions during this period, with no problems. Googling, I found that this might be caused by corrosion of the inner side of the wheels. I don't use the car very much these days, and have had some problems in the winter with slightly corroded brakes after non-use for a month or so. Any ideas? I am becoming worried about using the car. 
AB, via email
What will have happened is that the alloy of the wheel has become porous or cracked, most likely around the rim. Depending on the extent of the damage you might be able to get the tyre taken off and the rim re-sealed, or you might need a replacement wheel.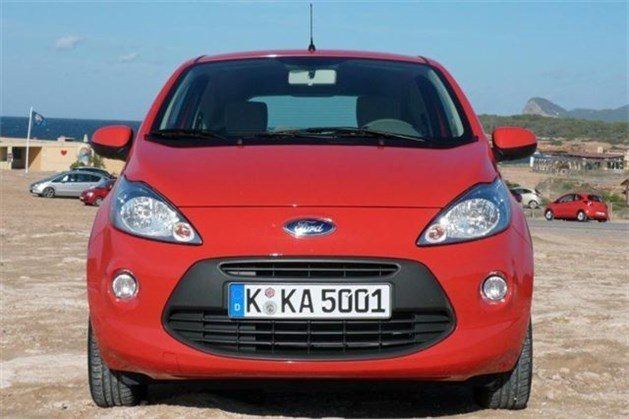 A Ka by any other name?
I am due to replace my special edition Ford Ka within 12 months. I have seen the new Ka and really dislike everything about it: size, design, etc. Although 'senior', having had sports cards in my young days, I still like my car to look youthful. I keep the rear seats flat in the Ka to accommodate my golf clubs, electric trolley, etc. easily. So that size is OK. Though having had Ford cars for many years I am happy to change makes for reliability and looks. All suggestions will be most welcome please.
JR, Saffron Walden
Manufacturers are generally abandoning small 3-door hatchbacks in favour of 5-door hatchbacks simply because 5 doors are more practical, especially for people with kids. But you can still get 3-door new-model Fiestas, Citroen C1s, Peugeot 108s, DS3s, VW Ups, SEAT Miis, Skoda Citigos and, of course, FIAT 500s, which is what the previous generation Ford Ka was based on, even built in the same factory in Poland.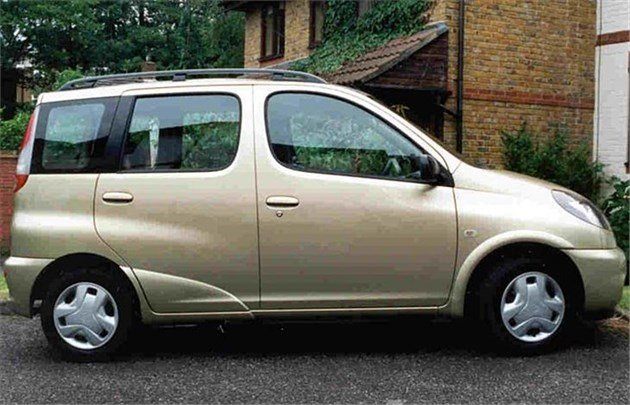 Impecunious punter 
We have a 2002 FIAT Punto Active, which has been excellent, but the oil sump has gone and the repairs including a new head gasket make it time to change. With folding rear seats giving a large boot area for our dog cage and occasionally bikes. We have been offered a 2010 Hyundai i10 for £1,500. Is this a good buy, or can you recommend other second-hand cars for below £2,000?
AS, via email
Very pleased that your Punto has looked after you. The Hyundai i10 has proper folding rear seats, but the 1.1 belt cam engine was not good. Has to be the 1.2 chain-cam or the 1.0 3-cylinder chain-cam. Generally the best older small hatchback is the 1999 - 2005 Toyota  Yaris, and there was even a mini MPV 'Verso' version of it that can carry quite a lot of stuff. See: /road-tests/toyota/toyota-yaris-verso-year-2000-road-test/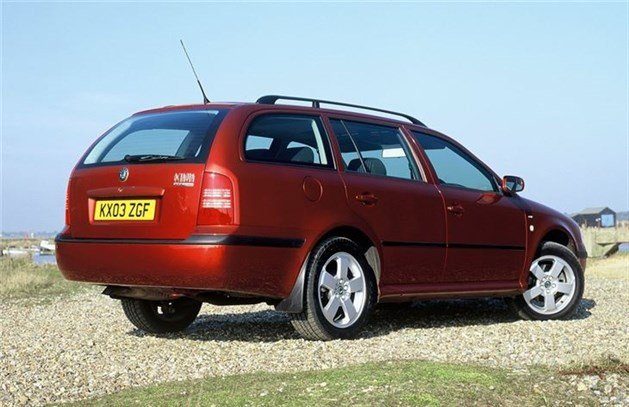 8 years of gears 
I've owned a Skoda Octavia 1.8TSi Petrol Elegance Estate with 7 speed DQ200 DSG automatic gearbox from new, since December 2010. It's been a dream motor with cracking Turbo acceleration through the gears without any hesitation. Most pleasing car to drive since I owned a 1984 VW Passat Estate GL5 2.0 fitted with the Audi 5-cylinder engine. Perhaps the reason I've not had any problems with the DSG is by always putting the gear lever into N or P when delayed or stopped rather than the lazy way of holding in D with the footbrake.
IW, Morecambe
You're probably correct. Very sensible. The Mechatronics are supposed to disengage drive completely at idling revs but that isn't what always happens and the clutch packs take a hit.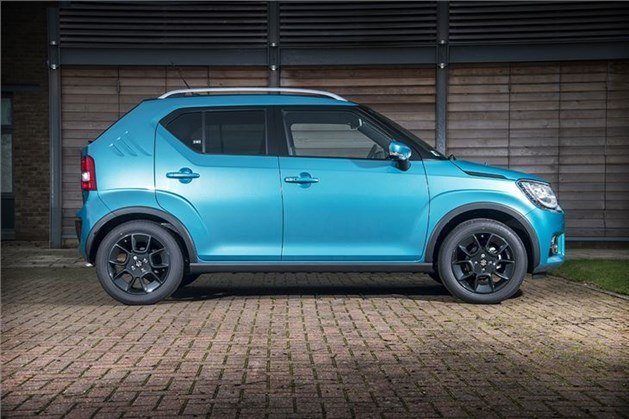 Anchors awray?
My colleague is considering buying a new Suzuki Ignis SZ5, but I pointed out that it has drum brakes on the rear with discs only on the front. My memory of drum brakes is brake fade going down hill in the Pennines and brake fade in wet conditions on the motorway. What's you view on what appears to be a retrograde step by an otherwise reputable manufacturer. Could it be cost?

CS, via email
Drums are generally more suitable for the rear brakes on small cars. Handbrakes are more effective with drums and rear discs are prone to rusting. And rear brakes only do about 10-20% of the stopping anyway. Their function is more to keep the back of the car straight when stopping than to actually stop the car. FIAT, Renault, Ford all fit them.
Chain reaction
I like the idea of a VAG car, around 2 – 5 years old, with a chain cam 2.0 (Octavia vRS, Audi TTS, Golf GTi etc.) - how can I tell whether they have the chain cam (EA888) engine? Thanks in advance,
MH, via email
They all do. 2.0TSIs were all chain cam from 2009. But the petrol engine you want is the improved EA888 with indirect as well as direct injection to help prevent carbon collecting on the inlet valves. That's all EA888s from 2013. Next step up is the phenomenal 400HP 2.5 5-cylinder engine.
Dodgy coolant?
My 2007 Dodge Dakota 4.7 litre pickup with 75,000 miles is due for its 5 year/100,000 mile coolant change. It had its first change in a timely manner. What is your opinion of the various chemical "flushers" available? I refer to those where the coolant is drained and replaced with water, the chemical is added, then the vehicle is driven for some distance (eg: 30 miles). The water/ chemical is then drained, the engine is flushed with water, and finally the water and coolant are added. Some opinions decry the use of these chemical flushers; other support them. My Dakota has never had any evident cooling problems. If you support a chemical flush, is there a particular one you recommend? BTW, I purchased my Dakota when Dodge was in desperate financial straits so it came with a "lifetime power-train warranty". Much to my surprise, I have suddenly reached the age of 72 so I expect my Dakota will be my final vehicle. Lifetime warranty indeed.
DN, via email
Depends on how many different metals the coolant comes into contact with because mixed metals is what causes the corrosion. Also depends on the corrosion inhibitors in the coolant. If there is any rust or sludge in the system it needs a two-stage flush. If the coolant looks and tests okay it simply needs replacing with the same approved coolant.
Pin-hole surgery
I have a 2010/59 Audi A6, which is great, except that it has 6 screen washer jets tucked under the bonnet and every few months one or more of them block. I can't find a way to unblock them, but the Audi technicians at my local dealer have what looks like a propelling pencil with a thin steel shaft that they use very quickly (free of charge but it takes me at least 90 minutes to drive there, wait for a technician and then drive home again). I'd like to buy the tool to use myself but Audi can't sell me one, nor can I find one in any local accessory shop. Any ideas?
GS, via email
I put Google to work <Audi washer jet cleaner> and bingo: Made by Draper and Sealey:
Draper Expert Washer Jet Cleaning Tool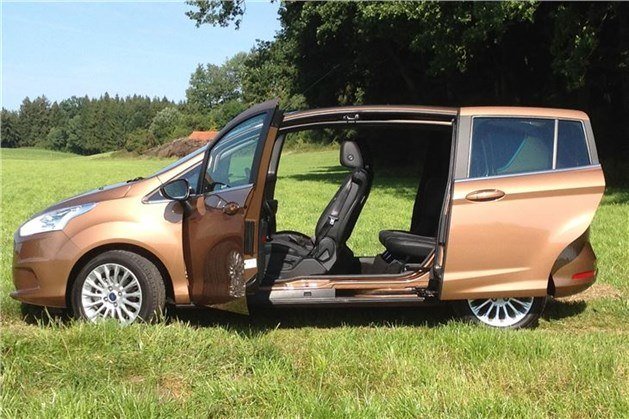 Shift work
I want to tell you how you helped me about a year ago when my Ford B-Max Auto developed terrible clutch judder just out of warranty. The dealer put in a claim for me to Ford and I entered into a prolonged dialogue with the Ford customer service rep (who was very efficient) and the dealership (which was very inefficient). The dealer service manager thought I may get 50% off the cost of a new clutch pack if I was lucky. As it happened, in your Saturday Telegraph column you answered a letter from a B-Max owner highlighting the known problems with these clutch packs and the fact that they had now developed a revised version. I was able to quote your response in my last email to Ford, which I think may have influenced their decision to pay the full amount for a replacement clutch pack which I think was about £1,200. The service manager was very surprised and we arranged for the work to be done the following week. As I wrote, this was about a year ago and straight away it was like driving a different car, it has gone from being a car I just wanted t get rid of to a car I enjoy driving and have decided to keep for a while. I always enjoy reading your advice and hope you find this interesting.
DF, Cuckfield, West Sussex
Many thanks. To help your Powershift to last, drive as IW does, always taking it out of 'Drive' when stopped. Ford now seems to have dropped this transmission entirely. First, Tourneo Connects, Focus 1.6 and 1.5 Ecoboosts were coming through with 6-speed torque converters, then Kugas, and now the new Fiesta and the latest EcoSport. The new Focus has an 8-speed torque converter.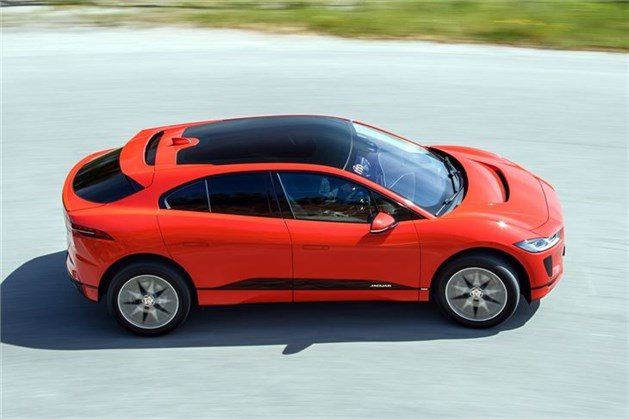 Valuable First Edition 
I am taking delivery of my Jaguar I-Pace First Edition next month. I am contemplating buying GAP insurance online, especially after my friends car was stolen and he was left with £14,000 insurance shortfall. Which type of GAP would you recommend? Also, is it worth taking out tyre, dents & alloy insurance as well?

RJ, via email
The I-Pace is a phenomenal car: /road-tests/jaguar/jaguar-i-pace-2018-road-test/ We recommend return to invoice GAP insurance: /cheap-gap-insurance/ Usually about half the price of GAP insurance bought through a dealer. However, we are associated with ALA, and there are other GAP insurance providers. We don't recommend tyre, dent & scratch insurance because we have seen readers pay £500 for this then have what looks like an obvious scrape excluded.
Click to Honest John's Motoring Agony Column 13-10-2018 Part 2
Comments
Author

Honest John
Latest