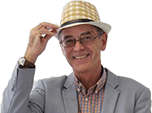 Honest John's Motoring Agony Column 18-8-2018 Part 2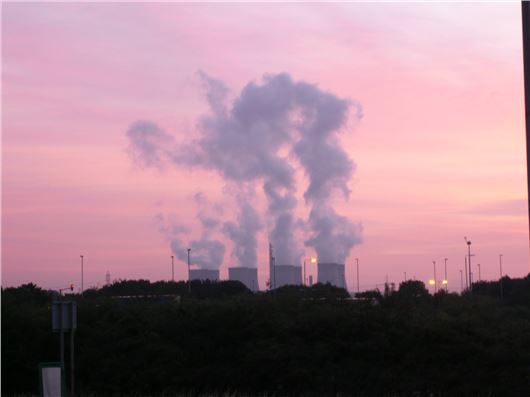 Published 17 August 2018
Click back to Honest John's Motoring Agonies 18-8-2018 Part 1
Power to the people
You think EVs will require lots of new nuclear power stations? That is not so. We already have (just about) the ability to generate enough electricity to recharge 16 million EVs without building more power stations. My Nissan Leaf does 4+ miles per kWh. So 16 million similar cars doing the average 40 miles per day will use 10kWh each, and the total energy required to recharge them all is 16 million x 10kWh = 160GWh per day. The power needed to recharge them all will be 160GWh / 6h = 26.7GW. There will be some energy losses, so make that 30GW of required power capacity. The present maximum power generation capacity is 55GW (www.gridwatch.templar.co.uk), and the present night-time maximum load is 25GW, daytime 35GW. Therefore we could already cope with half the UK car pool of 32 million being EVs and recharging mostly overnight and sometimes during the day. Some infrastructure improvements will clearly be necessary but they can be made incrementally. EVs are great to drive and cheap to run: electricity costs 4p/mile against petrol at 20p/mile. The more EVs, and the sooner, the better for everyone. Do not worry - we can cope.
CB, via email
Thank you for the detail, but what about everything else running on electricity during the winter while electric cars are taking more than half of the supply? As well as that, 50% of the UK's electricity is still generated using fossil fuel that gives the average electric car running on it a CO2 emission of 120g/km (not tailpipe; at the power station itself). The latest petrol-engined cars are beating that, so there is still a future for them for travelling distances, as well as for petrol hybrids and plug-in petrol hybrids, while diesel will continue to be the most energy efficient solution for heavy goods vehicles for many years to come.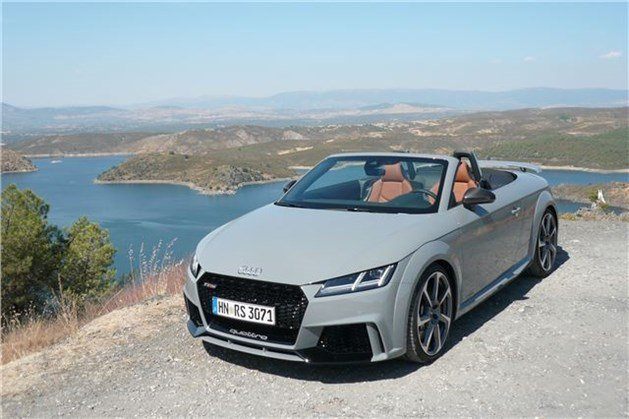 TT time
When I was working I travelled from Cornwall to Northumberland and the west coast of Wales and also had four large teenagers when on leave, so I drove cars like the VW Passat or the Peugeot 405. Then, when I retired, I thought I would save money with a Volvo V40, but it is incredibly boring. Now, as we only need a two-seater, for more fun I am considering an Audi TT automatic roadster. I do not want an exceptionally low seat, so are there any other makes that I should also consider please? My husband has a Nissan X-Trail 4-wheel drive for when the weather is bad as we live down a country lane in the Cotswolds, so the new car can be mainly for summer fun.

GS, via email
The current model Audi TT roadster is very good and not blustery to drive with the top down: /road-tests/audi/audi-ttrs-roadster-2016-road-test/ (You can get much lower powered versions than this one: /road-tests/audi/audi-tt-roadster-2015-road-test/) The previous TT roadster was terrible: like an endurance test. Alternatives include the Mazda MX-5 and FIAT 124 Spider, but there's not much room inside. Maybe a used BMW Z4 or Mercedes CLK/SLK, both of which have electric folding hard tops.
That'll be the dry
I currently own a manual Golf 1.4 TSI SE, which I am thinking of replacing with an automatic Golf 1.5 TSI EVO SE and was wondering if the DSG fitted to the new Golf is now reliable?

AC, via email
http://www.ecutesting.com said the DQ200 7-speed dry clutch DSG had been improved in 2016, but we are waiting to see evidence of this. None so far, but 2016 was only 2 years ago and the complaints still roll in over earlier DQ200 DSGs: /carbycar/volkswagen/golf-vii-2013/?section=good / Ford has now ditched this type of dry clutch DCT entirely in favour of torque converter automatics. Hyundai/KIA seem to manage to make a dry clutch 7-DCT that is trouble-free.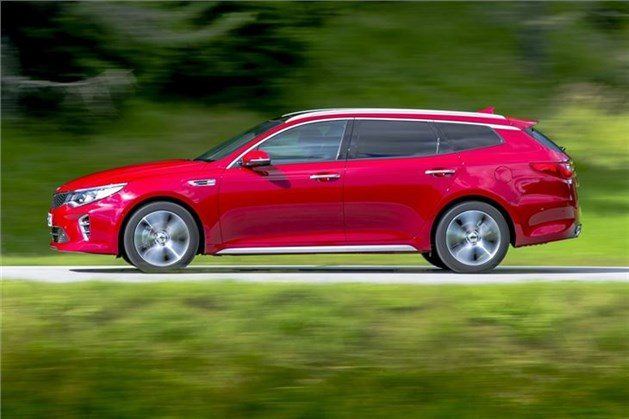 Staycation-wagon
I presently have a 10-year old SAAB 9-3 estate and want to change to something of a similar size but with a petrol/electric hybrid drive but not a plug-in. What would you advise and are there any pitfalls?
RD, via email
Your choice boils down to a Toyota Auris hybrid Touring Sports: /carbycar/toyota/auris-touring-sports-2013/ Plug in hybrids extend the choice to a KIA Optima PHEV Sportswagom: /carbycar/kia/optima-sportswagon-2016/ Or a VW Passat GTE (PHEV) estate: /carbycar/volkswagen/passat-gte-2016/ As far as I know the Ford Mondeo hybrid only ever came as a Vignale saloon.
Gearshocks
Two weeks' ago, my 6-year-old 999cc Focus Titanium X (only 17,700 miles), developed a low frequency knock. There had been no warning and nothing to suggest what had happened. I rang my Ford dealer on Saturday, but they could do nothing until Monday and, as they are 15 miles away, I had the car uplifted and taken in. I was told that there was a fault in the transmission but that it would be more cost-effective to fit a new Transaxle Assembly. They attributed the fault to road damage and later showed me the old part, with a small hole, through which, they thought, metal had entered the transmission also causing a loss of oil. Being somewhat over a barrel, I agreed for the work to be done. It cost a total of £2,337.13. At no time had I been aware of any impact from the road, although potholes are everywhere and, furthermore, there was no oil on my driveway. I spoke to my Insurers, Aviva, to see if this event was claimable and they sent an engineer both to the dealer, to inspect the removed part and then to my home address to look at the car. He dismissed the suggestion of road damage and thought it likely that the there was an inherent fault.  Therefore. I have not made a claim. (Incidentally, if they had reimbursed me, my Premium would have gone up 60% and my No Claim bonus reduced from 12 to 3 years.) I have informed the dealer of the Insurer's opinion and that I think Ford might be approached for a contribution. What should I do please?
RK, via email
Pursue it further with Ford via the dealer. You paid upfront to have the repair carried out in "good faith". Your insurer rejected a claim for damage and stated there must have been a fault with the transmission. I'd better add that even though the Focus has a far from clean record, and plenty of clutch and DMF failures, we have not heard of this issue before: /carbycar/ford/focus-2011/?section=good /
Double top
At present I am driving a 2007/57 Vauxhall Astra Design Twintop automatic 1,800cc. Hopefully I will soon be in receipt of my veterans Motability allowance and will be able to have a new car. I would like one similar to my present car: a twintop or canvas, automatic, petrol with cruise control and parking sensors (which I need due to my disability). I understand that Vauxhall no longer produces a Twintop. Could you advise me please?
CB, via email
No four-seater hard top convertibles any longer apart from the BMW 4-Series, which is hardly a Motability car. So it will mean a more vulnerable soft top. The Astra Twintop was replaced by the Vauxhall Cascada convertible that is still listed with a 1.6 turbo petrol engine and 6-speed torque converter auto: /carbycar/vauxhall/cascada-2013/ I refuse to recommend anything VAG under 2.0 litres with VAG's disastrous DQ200 7-speed dry clutch DSG transmission, so that puts Audi A3s and VW Golfs out of the picture. You could go for a DS3 1.2 Puretech 130 EAT6 with an electric canvas roof. A FIAT 500C Dualogic is not recommended because the Dualogic automated manual is awful. No more Peugeot 308CCs or Renault Megane CCs.
Datablank 
I'm looking for a definitive honest website that, when a car's VIN is fed in, will identify exactly which emission standard my car is. This would enable buyers to find out about a prospective purchase, rather than have to email the maker and await a reply. I checked my V5C and my copy does not list this, though understand later issues do so for other owners.
FMS, via email 
I take your point entirely, but I don't know how this could be compiled. Perhaps it might be a suggestion for the DVSA on a fee-based access system so DVSA could make some money from it. But if they don't already have the data I don't know how they could compile it. We are talking about 35,000,000 pieces of vehicle data here.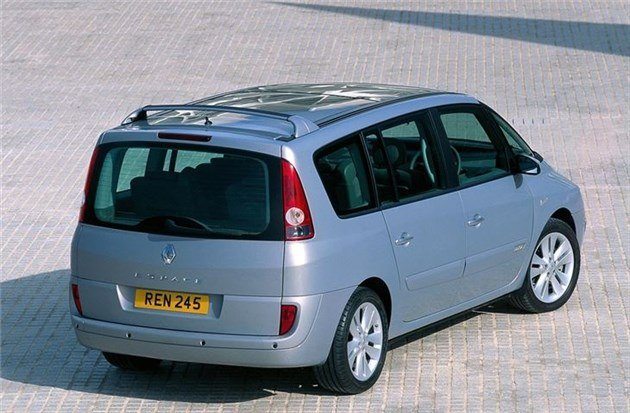 No free lunch
After multiple years enjoying Renault's Espace, without any problems, no doubt I would have again continued if this model had been available in the UK. Each change of vehicle had enjoyed a 'free first service' per normal routine. Now I have changed to a new Jaguar F-Pace at a local dealership, without any discount, I was also advised I shall have to pay for a first service. In the 'Renault days' I always changed engine oil every 3,000 miles and filter every alternate change without ever having any problems and keeping a log of all service details. When I ordered the Jaguar first service, at less than 4,000 miles, I emphasised my 'free' expectations to the service personnel and again to a second assistant when the invoice was raised – while the service itself waste three hours of my time. On further checking I understand a courtesy car is available thus saving three hours of my time waiting while the service was carried out. All the information I should have been aware was not at my disposal, resulting in me being completely displeased. Offering to wash my car is interesting but never was it explained who has to pay for these extravagances.       
ADB, via email
No, no free first services any more. What is even more scandalous is buyers who take up service plans don't get any oil changes for 2 years. If you ask for one on an Audi it's £200 - £250. Ask for one on a BMW, it's £300 +. That's for an oil change that costs me £50 for 'fully' synthetic, properly drained, new sump plug washer and a fresh filter. The car gets it at least every 8,000 kilometres (5,000 miles) and the guy who runs the lube shop puts his old reminder stickers on the window of his office. So after an oil change at 520,000 kilometres a customer was advised to have the next by 528,000 kilometres. Lots of stickers with similar kilometres. I can only conclude that Audi and BMW don't want their cars to last so they can sell the customer another one every 6 years.
Alfaholic
I bought an Alfa Giulietta 1.6TD TCT at 1 year old with 3,000 miles for £12,750. I have now got to know it very well. It is really a good machine and I find it difficult to respect the speed limits. The TCT is a delight and I can understand why Alfa are promoting the auto box. Indeed, why anyone would go for a manual box is beyond me. One thing I did notice recently is that in Sport mode the steering becomes heavier. What is the logic behind that?
JHG, via email
The heavier steering is supposed to feel more 'sporty'. It's entirely fake. Not real steering 'feel'. But don't let that stop you enjoying the car. Giulietta TCT tested here: /road-tests/alfa-romeo/alfa-romeo-giulietta-tct-2012-road-test/
People power
There's absolutely no need for nuclear power stations to be built.  Electric cars need to be sold with a solar installation for the owner's home or commitment to contribute to a mass industrial installation locally. The 4 kW panel set I have will offer be up to 24,000 miles per year and, since most of us drive considerably less than that, the house bills for electricity will be reduced by around £750 a year. A battery pack is now available for the solar panels, so you can charge your car overnight after a sunny day. On top of this a couple of the new solar tile wrapped panels on the car and solar generation glass for windows and most cars will charge themselves while we are at work. My journey in a fossil fuel car uses petrol at between 33mpg and 77mpg depending on the historical choice of car: everything from Focus Ecoboost to Mustang and F-Type. I'm a petrol head.  Meanwhile, in an electric car, with regeneration, I actually only use 17 miles of energy to cover the 25 miles home. So think about that for a moment. My house can have free electricity and I only actually need about 6 or 7 kW a day even without a panel on the car roof, so the other 25 kW a day goes to the grid, my hot water supply or storage heating. We engineers need to help idiot politicians understand how to easily make massive strides in saving the planet almost overnight. By comparison it takes 6 years to build a power station and eternity to suffer the consequences of radiation pollution. Having tried all the electric and hybrid cars available over significant mileages in the last ten years or so, I found the best compromise Nissan Leaf, any Tesla or Vauxhall's Ampera. The Vauxhall has sprightly performance off the line for a normal car, amazingly low running costs and is refined regardless of kind of journey you attempt. The Nissan and Tesla are both brilliant business tools and commuting vehicles, but my annual trips to Scotland are a step too far in an electric car to justify multiple charging sessions from the South East. But how often do most people travel such distances? Most of us go to work, visit family and go shopping, plus the odd airport trip. None of this presents a challenge for a modern electric car. Other hybrids mostly use wasteful CVT transmissions, which are fine in a gentle controlled environment, but in a world of roundabouts and traffic light zones making up most of my 25 miles of commuting and the many thousands of miles I drive on holiday, are a total nightmare. CVT boxes combine with electric torque very badly and I found you got a jerky pull away and massively delayed response to throttle commands as well as poor fuel economy compared with modern petrol and diesel turbos. The Toyota is frustratingly out of date despite its looks, and the Hyundai and KIA are plain painful. Neither are cheap to run. The BMW 'i' and 'e' ranges sound great, but mostly make you feel sick and will save you nothing in the long run as the brand continues to struggle with engine reliability and basic quality issues, plus a spate of recent fires. Similarly Mercedes, VW and Audi have nothing sensible to offer the enthusiastic motorist. Electric motors offer 100% torque instantly and infinite braking effective with regeneration. So ABS and EBD and ESP are obsolete as we know them. Simplifying the complexity of manufacturing and servicing. Increasing reliability. The sooner engine plants are converted to manufacturing wheel hub electric motors, the sooner we will have zero emission travel.

WS, via email
Many thanks for your interesting email and for the corrections you have made to my assumptions. But, like all zealots, you miss a few things. You are talking about yourself and I guess you live in your own nice house and can make the modifications necessary to it to install solar panels and a power point for your car. Most people do not live like this. They rent and or live in apartments or live in cities where there is either insufficient or no off street parking with power points and the amount of roofspace capable of taking solar panels can in no way match the need for power if everyone had an electric car. So the very place where electric cars make the most sense is the worst place for supplying them with 'personal' solar power. You also make significant errors about the use of cars. True, most people's average journeys are within the range of an electric car. Mine certainly aren't. I have to make regular 300 mile journeys to visit an aged relative and last week alone, two 80 mile and two 150 mile journeys to and from car launches. On the latter of these, two guys were in Leafs and were worried about having to stop on their return journeys to recharge their cars. Time is money, so even if they could charge the cars sufficiently in half an hour, that's half an hour gone from their working days and if they had to wait while someone else charged their Leaf in front of them, that's another half hour, so a whole hour lost. A solicitor would charge £240 in VAT for that. You obviously weren't out on the roads yesterday because you were writing your diatribe, but at least 10,000,000 people were, many of them making long distance journeys north to south, south to north, east to west, west to east. If half of them needed to stop and recharge their electric cars for half an hour, based on 10 hours, that would require 250,000 charging points where, unlike petrol forecourts, where a fill takes 5 minutes, these people would be stuck for at least half an hour or as much as 3 - 4 hours if they had to wait in a queue. You mention the Ampera. That is actually a hybrid, like the BMW i3 with range assist. I've driven all of these cars, and the hydrogen fuelled Honda Clarity, Hyundai Borrego and Toyota Mirai. These might eventually make sense. You mention solar panels on cars. The range provided by the solar panel on the roof of a Plug-in Prius is 412 mile a year in London, 719 miles in Rome. You lump the KIA Niro and Hyundai Ioniq along with the Toyotas as having CVTs. They don't. They have DCTs that give direct drive on hills. And both Toyota and Honda are in the process of developing next generation petrol hybrids to arrive next year. Hybrids far exceed pure electric cars on the World market and offer the best solution for most people. Not for people living in suburbs who never need to travel very far. But for most people.
Click back to Honest John's Motoring Agonies 18-8-2018 Part 1
Comments
Author

Honest John
Latest