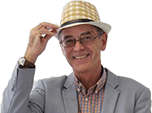 Honest John's Motoring Agony Column 30-06-2018 Part 2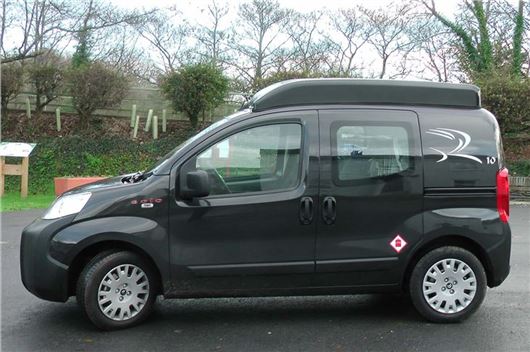 Published 29 June 2018
Click back to Honest John's Motoring Agonies 30-06-2018 Part 1
Roma home
We are thinking of buying a car for our second home in Romania. However, this means that it will be left outside for about 6 months of the year (October to March) during the harsh Romanian winter. What advice can you give for winterising the car?
JB, via email
Never going to be a good idea. A fold-over portable garage tent might blow away. A car cover will definitely blow away unless it is very securely tied down over the car. The battery will need to be disconnected and kept elsewhere. The anti-freeze in the engine will need to be up to strength. And the oil should be changed before you leave it to reduce corrosion from contamination. You will need to change the brake fluid before you drive it after the storage.
Ten to two
I have noticed a surprisingly large number of car drivers controlling the steering wheel with only one hand, usually set at 12 o'clock. The result seems to be a hunched driving posture and erratic steering. I have even spotted some drivers with both hands grasping the wheel at 12 o'clock (the jockey style). Can you be in proper control of the vehicle when driving in this way ? 
RG, Menai Bridge
A lot of ancient dogma devised for controlling 1938 police Wolseleys has gone out of the window now. If the car has autonomous steering then, on a motorway, the driver only has to touch the steering anyway. Obviously, both hands is best, but where to hold the wheel and how to turn it depends on where you are driving. Very different on twisting roads in the countryside or in town from on the motorway.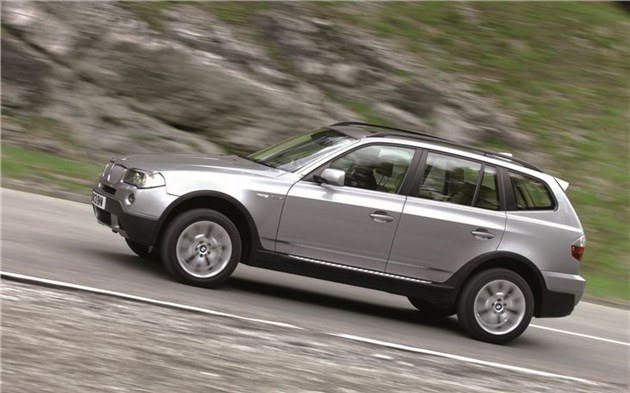 Fuel of the essence
We currently have a nine-year old BMW X3 2-litre M with 66,000 miles on the clock. Excellent condition, but we are concerned about possible upcoming bills. We are looking for a petrol-engined replacement and because of brand loyalty we have looked at the latest X3 and Jaguar E-Pace. Are there any others which we should consider?
PG, Beaconsfield
Possibly an Evoque or a LandRover Discovery Sport with the same 2.0 litre Ingenium engine as the E-Pace. Or a Skoda Kodiaq 1.4TSI or 2.0TSI (2018 Honest John Car of the Year), or the smaller Karoq or VW T-Roc or SEAT Ateca (just avoid 1.4/1.5 engines with the DQ200 DSG).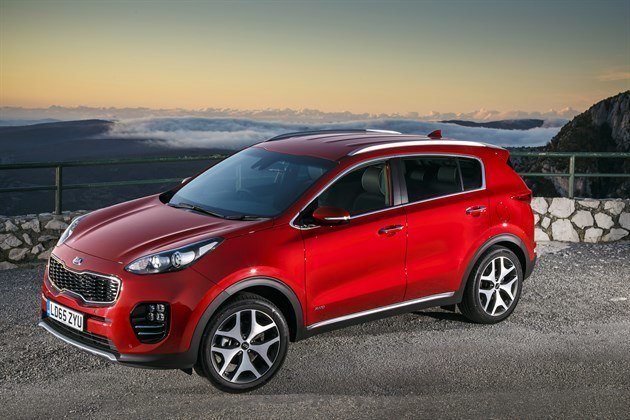 Dis-missive
Following your extremely rapid response to my recent email, for which I thank you, It would appear that the Jeep Renegade might not be for me after all.  What now is your list of recommendations for something better: hatch-back, highish driving position, low road noise, economical, petrol, manual gearbox and reliable. OK, I don't believe in miracles but you must have something in mind to dismiss the Renegade. I really would appreciate your thoughts on this.
RA, via email
KIA Sportage 1.6T GDI GT AWD manual: /road-tests/kia/kia-sportage-2016-range-road-test/ or a Suzuki Vitara S 1.4T Boosterjet AWD: /road-tests/suzuki/suzuki-vitara-s-boosterjet-2015-road-test/
Can I change a fiver?
I have an Audi A1 which is five years old. I'd like to change it and understand there is a new model due out later this year. Do you know anything about it and would you advise changing now or waiting for the updated version?
JW, via email
There must be a new A1 on the way because the new SEAT Ibiza and VW Polo are both built on the new MQBa subframe structure, so the A1 has to be next, followed eventually by the Skoda Fabia.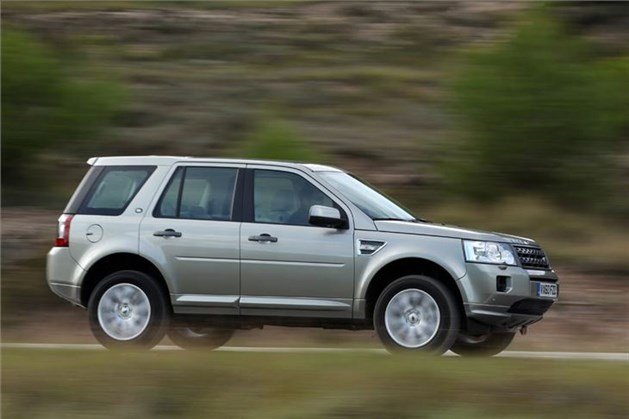 Shooting the messenger
The 'oil service required' message comes on when I start up my LandRover Freelander. This happened just before it was due in for service. The garage has been unable to clear the message, even though they say they have the most up to date diagnostics equipment. I would be grateful for any advice on how to clear this annoying message.

LP, via email
If the garage that did the work does not have the correct OBDII electronic interrogator to speak to the ECU, then they cannot clear the message. You need to find someone with the correct interrogator, even if this means going to a LandRover dealer.
The floating vote 
With the fears and bad publicity and resultant media and public hysteria about diesel, there's a rapid return to petrol with hybrid petrol following and pure EV lagging way behind. Modern, efficient small turbocharged petrol engines are great in small and medium sized cars, but larger cars and SUVs need larger engines. Hence we're back to decreased fuel efficiency and increased CO2 emissions. Has everyone conveniently forgotten that we changed to diesel en masse to decrease CO2 and to increase fuel efficiency? Does greenhouse gas no longer worry our politicians? Have we discovered endless oil? It looks like years of uncertainty between power sources, increased motoring costs as "older" cars are scrapped and new taxes are required for all. What's in your crystal ball? 
MF, via email
The truth is that the main reason people switched to diesel was to save money, or to get a bigger car that they could run for the same fuel cost. It definitely wasn't "to save the planet". Now people's eyes are open a bit wider but if it's a choice between saving money and saving the planet then, until we're all underwater, don't kid yourself what the mass motive will be. For bigger SUVs, expect a crop of mild hybrid and hybrid assisted petrol engines to replace diesel.
Parts-ex
I have a 2007 FIAT Panda 4x4 1.2 petrol. Serviced since new by one FIAT dealership. Having just passed a new MoT, I am advised of upcoming necessary work. Do you think these prices are fair, I wonder? Clutch: £817; Front wishbone bushes £750; Rear damper bushes £340; Timing belt £400; Rear disc pads £300. And so on. You may notice it adds up to the value of the whole car. Quotes came with a suggestion that it may be better to think of a (dealer supplied) p/ex replacement. Anything amiss here?

JM, via email
If the timing belt has never been replaced then that is due and the £400 cost also covers the tensioner, waterpump and VAT. If you don't have a clutch problem then the other jobs don't need to be done as a matter of urgency. But it's still a wake-up call to consider part-exchanging the car for a newer one, though obviously not necessarily with that particular FIAT dealer.
All for one
Punctures can be very expensive with Audi's quattro permanent 4x4 system because it is usually not possible to replace just one tyre: you have to fit four new ones. Are there any other 4x4 systems, for example BMW, Mercedes, Volvo or even Audi's new 4x4 on demand, that allow just one or two tyre replacements on the same axle?
RC, via email
No. BMW actually specifies that there must not be a variation in tread depth of more than 3mm or the system will detect it as slippage, which it then compensates for and that causes wear. If you have an AWD with same size tyres back and front it's wise to swap front to back after 10,000 miles to even out tyre wear so they all wear out at the same time. But that cannot protect you against a puncture.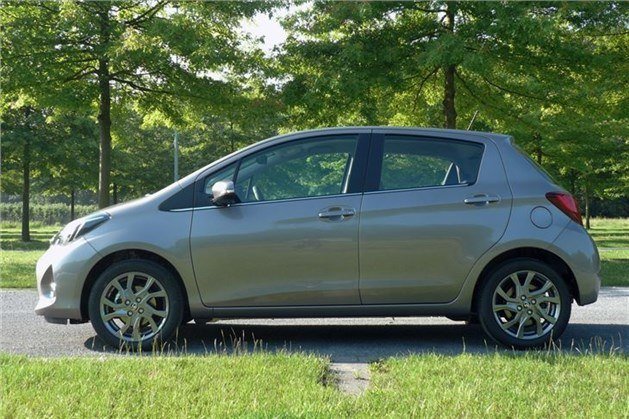 Yaris Tweed
I currently own a Toyota Yaris, which I am looking to change. I do a lot of short journeys as a health professional visiting people in their homes. This inevitably means a lot of speed bumps. Have you any recommendations for a smallish car that would cope well with a high mileage and more importantly speedbumps?
CW, via email 
The first thing is do not try to minimise the bump by straddling speed cushions. This rips up the inner shoulders of the car's tyres on the sloping sides of the speed cushions and could lead to a death crash after a high speed blowout. The second thing is to buy a car with tyres of at least 55 profile, and, for the best shock absorption, 60 or 65 profile. 16-inch wheels usually have 55 profile tyres. 15-inch and 14-inch usually have 60 or 65 profile tyres. Run the tyres at cold pressures of 28 - 30PSI, no harder. With all of this in mind, French cars like the Yaris (it's built in France), Citroens and Peugeots usually have the most compliant suspension. Honda Jazz have among the stiffest. A Renault Captur and a Peugeot 2008, on the right wheels and tyres, are among the best.
Insurance yikes
Based on your excellent advice I took out a multi vehicle policy in 2011 with Primo plc. Their service has been very good and I have renewed my policy yearly with them. My renewal this year, due next week, has increased by 25% despite no claims being made. I feel this is not reasonable and excessive. I would welcome your thoughts.
PI, via email
My 3rd party trade insurance also went up, by 25%, to  £1,100, with all sorts of extra restrictions. It's partly due to new rules for compensation for crash victims who now have to be supported for life. And partly due to insurers not settling claims quickly enough, which allows unscrupulous operators to put victims in rental cars for weeks if not months at £150+ a day.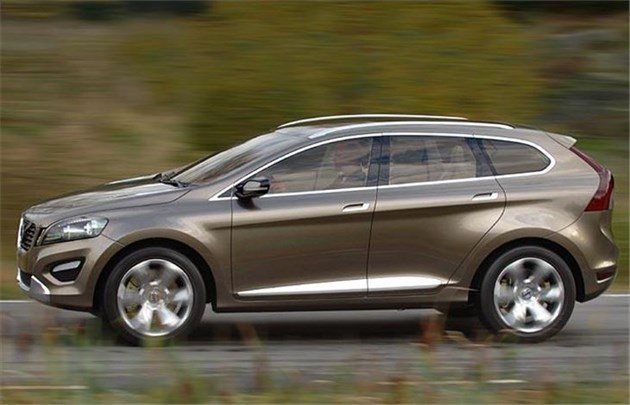 Clogged down
I own a 4-year old Volvo XC60 D4 manual with 60,000 miles. Within a few days of the last service a dashboard message appeared: "reduced engine performance" above which was a cute symbol of a tortoise. An independent specialist diagnosed a possible EGR valve issue, apparently a known problem. Could it be down to anything else and, if it is a known problem, could I reasonably expect a contribution from Volvo for what may be an expensive repair?
DJL, via email
If it's a sooted up EGR or a blocked DPF then it's due to the fuel you have been using and the way you have been using your diesel car. If the EGR is gunged up, it's possible that Terraclean can sort things out by a mobile chemical process that can be completed on your driveway. (I don't have any positive feedback on Terraclean at all. I'm merely quoting what they claim.) Whether you replace the parts or have them successfully Terracleaned, only ever use Superdiesel from now on and always run the engine at 1,500-2,000rpm for the first 5-10 miles after start up in order to burn the fuel more completely and create less soot.
Missing Link 
Can you tell me whether my Skoda TSI 1.2 is chain cam or belt? I think they changed from chain to belt at the time of about time of my car's reg date 11/6/2013. Engine number CJZA005861. 5-door petrol hatchback. Many thanks for your help.
TS, via email
Skoda switched over slowly and some Yeti 1.2TSIs did not go belt until 2015. The easiest way to tell is that the 1.2TSI 105 (77kW) is chain and the 1.2TSI 110 (81kW) is belt. Or have a look. The covers over the LH end of the engine are a bit confusing. But generally if the cover looks oil tight it will be chain. If it's plastic and clipped into place it will be belt.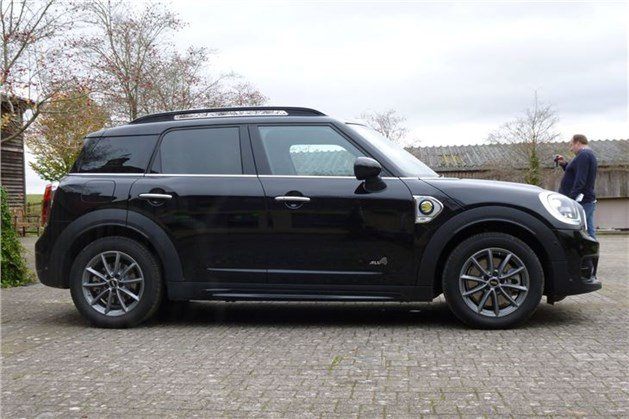 Country pursuits
I am seriously considering a MINI Countryman All4 as my next car. I wanted two pieces of advice, if possible please. Firstly, should I go petrol or hybrid? I do about 7,000 miles of mixed driving a year, sometimes to France. Secondly, what tyre size should I have for the most comfortable ride? I am aware of your comments on the hard ride of low profile tyres. I also don't want a particularly sporty ride. My current car is a 2.0 litre Honda CRV.

JH, Windsor
With a MINI Countryman PHEV the problem is getting one. They sold out and I don't know if dealers are taking orders again. Test here: /road-tests/mini/mini-countryman-phev-2017-test / Standard wheels and tyres are 17-inch with 225/55 R17 tyres, which give a reasonable ride. I would not go lower profile than 55. A MINI Cooper 1.5 Countryman might feel a bit underpowered, while a Cooper S can be a bit too frenetic.
Semi-retyrement 
I have owned a Mercedes GLA 220 4-Matic from new, fitted with Continental ContiSport Contact tyres, size 235/50R18V. The front tyres have done 23k and are approaching their end of life between 2 and 3mm: the backs are still at 4mm. Can I just replace the front tyres? If so, can I replace them with a different make? You frequently recommend Michelin all-weather tyres. The Continentals are a bit noisy, so I am looking for a quieter tyre with a similar life. 
DW, via email
You can just replace the fronts. And you can get Michelin Cross Climates in 235/50 R18. But I think you need to replace all four because Cross Climates just one end could lead to instability in snow. If the rears are also 235/50 R18, swap back to front same side at the weekend to even out the wear, then change them all when they're around 2.5mm.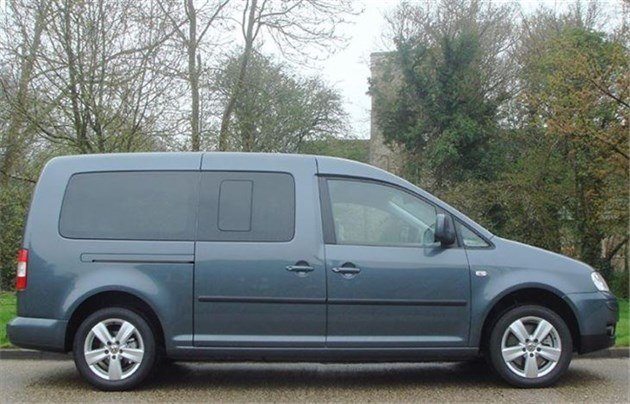 Life sentences
I bought a VW Caddy Maxi Life at 22,000 miles and noticed a "whirring feel" when I depressed the clutch pedal. VW Leicester said to see how it goes. It is still same 6 months later and the warranty expires in November 2018. It was so bad that initially I thought it must have a stretched cable clutch. I am ex-police patrol driver and vehicle examiner, and used to hold an HGV1 licence. This is the worst feel to a clutch I have ever experienced. May I have your opinion please?
BL, Leicester
Likely to be the dual mass flywheel that protects the transmission from spikes in torque. That will be covered by the vehicle warranty (the clutch isn't). But if it has not actually failed, there is no basis for a claim.
Sooty and sweep 
I have done literally a million diesel miles in my working life but, now retired, probably 10k at most. I have had a couple of occasions where I suspected the DPF was causing what we used to call "plucking" in the taxi trade. I went along to two of my old dealers; Ford first, then Citroen, and asked them to put it on diagnostics to have a look if it was that in both cases. Both experienced mechanics said the same, "you know what to do don't you? Get it out on the motorway, get it up to temperature and then run it on the red line for say for a mile. It's perfectly safe and will do no harm." I periodically run a family Taxi service and do a run to Manchester airport. The journey takes in a stretch of steep, up-hill dual carriageway for about 2 miles. I give it the high revs treatment up there and have never had any problems since. I tried doing 250 miles at motorway speeds initially but it makes zero improvement. A burst of high revs are a lot cheaper and more effective than a forced regeneration by a dealer.
TW, Nelson, Lancs
A DPF regenerates passively and actively. To regenerate passively, it needs heat, and that's what you are creating by driving at 4,000rpm uphill. All the stuff you read about driving at 60mph on the motorway for 20 minutes is cobblers because some cars will do 60 at 1,250rpm and that isn't enough to generate the heat. Some cars have the DPF bolted straight to an integrated exhaust manifold in the cylinder head where they get hot quickly. Some have DPFs half way down the exhaust system where they hardly ever get hot enough. However, all this is about burning off soot created on start-up (the black unburned fuel that used to belch out of every diesel when you started it in the days before DPFs). If you run at 1,500 - 2,000rpm for the first 5-10 miles after start-up, you burn the fuel more completely and don't create as much soot as you would by bimbling along at 1,000rpm. If a DPF collects too much soot, it will actively regenerate by post-injecting diesel via the engine into the DPF, then sparking off a fire in there. That's why LandRover Discovery Sports, that have their DPFs half way down the exhaust system, can use so much diesel. But in all cases, if the DPF ends up with too much ash inside (from burning off the soot), that cannot be "regenerated". It needs to be chemically cleaned out by a process such as Ceramex.
Click back to Honest John's Motoring Agonies 30-06-2018 Part 1
Comments
Author

Honest John
Latest