Honest John's Motoring Agony Column 23-06-2018 Part 1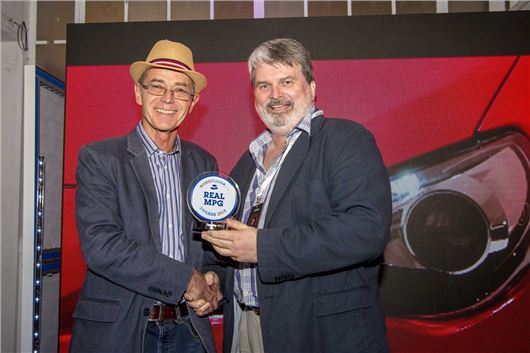 Published 22 June 2018
This week's motoring miscellany covers old fuels, going for a Benter, searching for a switch, knowing where they're going and in Part 2 charismatic coupes, an assault on battery, radio silence and more.
As usual, emails to Honest John should be addressed to: letters@honestjohn.co.uk  Please try to keep them as short as possible.
Johnny come lately
I am looking to buy a late second-hand RAV-4. I am usually a diesel man but that's a dirty word at the moment. Can you steer me to an auto or manual and petrol/diesel that stands out for reliability and longevity. I don't mind one of the smaller engines, but I don't want to be changing gear every two minutes if it doesn't pull. Also, I'm worried about these dodgy gearboxes and dodgy dual mass flywheels, whatever that means. I drive an Izuzu Trooper at the moment and a Hyundai Terracan, both three litres.
DK, via email
Unless you go for a big V8 there aren't any used petrol engined 4x4 SUVs with the torque of a diesel. There was the rare Evoque with Ford's 2.0 EcoBoost 240PS engine, but other SUVs like the Honda CR-V were noticeably weak with a 150PS 2.0iVTEC, very little torque, and a curiously mismatched 5-speed torque converter auto. You could get a RAV-4 2.5 hybrid, of course, or the RAV-4 2.0i Valvematic with CVT auto, but they aren't what I think you want.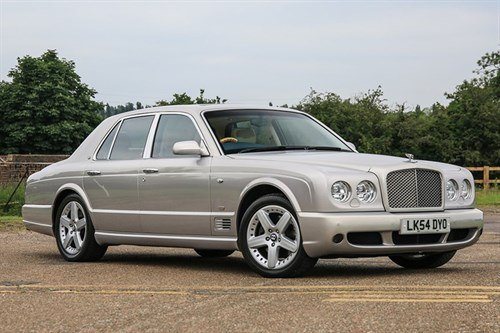 Carnage
I am looking at buying a Bentley Arnage with a budget of £25k or thereabouts and I would be very grateful for your advice as to whether I would be better to go for an older model with lower mileage or a newer model with higher mileage (thinking max 70k). Also your views on whether the BMW or the 6.8 litre Rolls engine would be a better choice. I also feel the least number of owners is important.
SB, Groby, Leics
By coincidence, a year 2000 Bentley Arnage Red Label came up in Historics 19th May classic car auction at Brooklands on 19th May. It sold for £30,240. As the Historics copy says, it's more collectable with the 6.75 Rolls Royce engine and the newer the car the better because of its electrical/electronic complexity. Happily the 2004 Arnage T in the photo is coming up at Historics next sale on 7th July and is estimated at £25,000 - £30,000. More here: /carbycar/bentley/arnage-1998/ and here: /carbycar/bentley/arnage-t-2002/
De-bagged
I have a 2016 Mercedes C-Class, which I'm very pleased with. However, when driving solo, there is a constant yellow warning light to tell me the passenger airbag is de-activated. At night this is distracting, as I drive with the video screen turned off. Is there any way this light can be turned off? I know there's nobody in the passenger seat, and don't need a constant reminder!
DV, Monks Kirby, Warks
There will be a key-switch in the end of the dashboard to switch the passenger airbag on or off.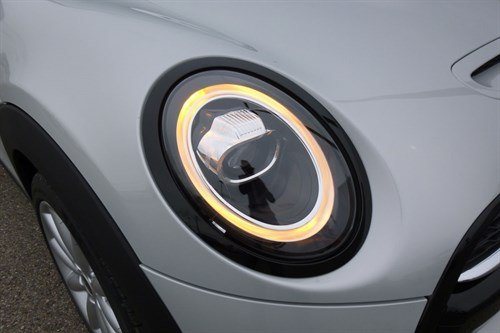 Sense of direction
In this week's Motoring Agony there is criticism of car designers, so here goes with another gripe. A thing that bugs me is cars where bright brake lights can make it harder to see indicators, because the two are close together. It could be easily overcome if there was more separation of the two lights. Sadly, designers seem more concerned with aesthetics than safety, but the two need not be mutually exclusive.

AK, via email
Fair point. They usually get round this at the front by dimming DRLs when indicators incorporated into the same light cluster are being used. And Audi now employs sequential rear direction indicators that are very clear. The latest MINIs have LED indicators that completely encircle the headlights.
Brittany very 
My wife and I are due to take our BMW 3-Series over to Brittany in a few weeks' time. Although we've driven extensively in rural France, our last visit was in 2004 and I believe there have been some significant changes to the law and various requirements for motorists since then. We already have a GB sticker, headlamp beam deflectors, high visibility jacket, breathalyser, spare light bulb set, and red warning triangle. Do we need anything else? Also, please advise on driving legalities such as speed limits and alcohol. Are there any other special items or matters that, though perhaps not strictly necessary to adhere to, you would nevertheless advise we take or observe? Your help on these questions would be very much appreciated.

AF, via email
You need the car documents (V5C and insurance). You probably won't have a problem. But remember to drive on the right. You're most likely to get this wrong after stopping if you lose your way. Could be that an arrow stuck to your windscreen might help. Also remember the blood alcohol limit is lower, so don't drink and drive at all.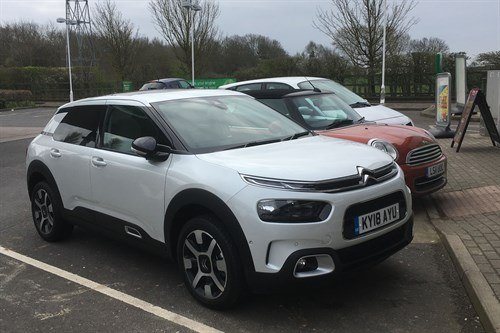 Slippery slope
I have had my 1.2 Puretech 110 Cactus for about a year, and on the whole am very pleased with it. However, on several occasions, my husband has tried and failed to reverse it up a hill. It simply stalls. It transpires that the reverse gear is limited to 2,000rpm (though without a rev counter I wouldn't know). Living as we do in North Devon, a hilly area of the country, with a lot of single track roads, this is unnerving. On the second occasion he had to ask four oncoming vehicles to reverse for him, as he was unable to reverse into the passing space. Needless to say, all parties were not amused. The technician at Citroen freely admitted that it was "rubbish", but said Citroen wouldn't do anything unless a lot of people complained. Various courtesy cars, a C3, a diesel Aircross, and a petrol Aircross managed the hill, although the C3 juddered, and the petrol Aircross smelled of hot clutch. The salesman at our dealership admitted that he had a customer in Ilfracombe who had to decant his passengers in order to reverse up a slope. Apart from avoiding hills where possible, what do you suggest?
CP, Barnstaple
I had a new Cactus 1.2 Puretech 130 6-speed with advanced comfort suspension on test for 700 miles a fortnight ago. No such problem, but this might be confined to the inferior 5-speed transmission fitted to the 110. Not acceptable. What action you take depends on how far you are prepared to take your case. You could only ever get a refund of current market value for the car. This seems to be a general problem with some small petrol turbo-engined cars fitted with dual mass flywheels.
Down but not out
Kindly help to analyse my situation and advise on what to do. I made a deposit of £1,000 for a car because I was keen at getting it, but after I did an HPI check on the car the result came that it has PCP finance on it. I communicated my findings to the dealer. The dealer promised to clear the finance and get clearance for it before the day I was supposed to pick up the car. I checked with the finance company on the agreed day and the finance was still outstanding on the car. I then called the dealer and told him that I am no longer able to buy the car. I gave a different reason: that my insurance company were dragging feet on payment as I was expecting a payout from them. My reason for this is because the dealer came across as not being straightforward. The dealer came back to me to say that he is not willing to refund my deposit. The last conversation I had was him bargaining a 50/50 settlement with me with to which I disagreed. I have since written a letter to him as advised by Citizens Advice and counting 14 days I await his response. I did not physically see the car and all communication was done on the phone and payment made by Internet banking transfer. Kindly advise if I am able to get my money back and how do I go about it?
BM, Maidstone
Bear in mind that a lot of dealers do not actually own the cars they have in stock. They have to finance them, and if they have done so the cars show up on finance registers until the debt is cleared. He should have clarified the situation to you. Equally, you should have given him the real reason why you were unwilling to complete the deal. Had that been made clear and the finance still not paid you would have been legally entitled to the return of your deposit. Go to Small Claims.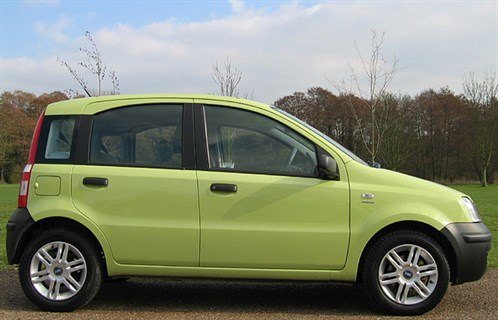 Earing aid
I need to replace my eleven-year old FIAT Panda Eleganza. I must have another narrow car as I have a small garage. I really do not want constantly to have to retract wing mirrors so the 'ear to ear' measurement is vital. In 2007 the FIAT was the only car I could find that fitted the garage, which is 77 inches wide. Obviously I need a bit of clearance to reverse in, but once in I have a bit more space. I need four doors and A/C. Can you think of any other narrow cars?

VW, via email
Sorry, very difficult to obtain 'mirror to mirror' measurements so I'd add about 200mm to these body-only widths: KIA Picanto: 1,595mm (/road-tests/kia/kia-picanto-2017-road-test/) Vauxhall Viva: 1,595mm /road-tests/vauxhall/vauxhall-viva-rocks-2017-road-test/) Suzuki Celario: 1,600mm (/carbycar/suzuki/celerio-2014/) Renault Twingo: 1,646mm (/road-tests/renault/renault-twingo-2014-road-test/) Hyundai i10: 1,660mm (/road-tests/hyundai/hyundai-i10-2014-road-test/?) Suzuki Ignis: 1,690mm (/road-tests/suzuki/suzuki-ignis-12-litre-dualjet-2017-road-test/) Or go to: https://www.automobiledimension.com/car-comparison.php
Dashing white charger
Have enjoyed your regular Saturday column for many years. I attended the Motor Show @ NEC Birningham where you held a stage session (some years ago now). My son (6ft 3ins) and family are moving from London to rural Kent and he plans to commute by train. His wife will use their main vehicle, so he is looking for a hybrid/electric small car to travel to the rail station and back each day 8/10miles x 2. Electric is probably impractical due to lack of charging points in the country. In the past you have praised the Toyota Yaris hybrid. Budget is around £10k. Have you any thoughts or suggestions please?
AS, Seaford
He'll get a Yaris hybrid for £10k; or possibly the previous Honda Jazz II hybrid. Jazz are really practical because the back seats fold to a low flat floor and the rear squabs fold upwards for carrying things in the centre of the car. Plenty of Renault Zoe electrics around. Low maintenance, but the battery lease is around £70 a month.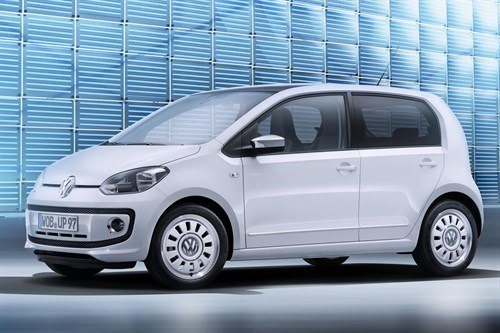 Timing's Up!
My family have a VW Up, which we use as a second car in London. We are delighted by it. It's nippy and cheap to run. After a recent service by our local VW franchise they suggested that it needed new brake pads and discs and that the cambelt needed replacing. The thing is that, although it is 5 years old, it's only done 17,000 miles. I appreciate that the pads might need replacing but it seems extraordinary that the discs can have worn out after so few miles and surely the cambelt should last more than 17,000 miles? Do you think that this work needs doing or is the VW franchise just drumming up business for its service department?
JC, via email
The discs fail through corrosion. The timing belt needs replacing on age grounds. A lot of Up, Citigo and Mii owners are starting to find out.
Vroom with a view
We need a low floor access driver and wheelchair accessible vehicle with high seating position for good views, lift for seated powerchair access to front passenger seat, automatic, 2 litre, comfortable, full-sized passenger seats. Currently we own a Mercedes Benz ML 2.7CDI automatic car, which we will sell. As I am also disabled (only my husband is in a wheelchair), I am finding it difficult to get up and into the drivers seat because of the height. We are grateful for your advice.
SL, Southam, Warks
You will need a converted vehicle, and the best people for this are http://www.brotherwood.com/ An alternative specialist is Allied Mobility.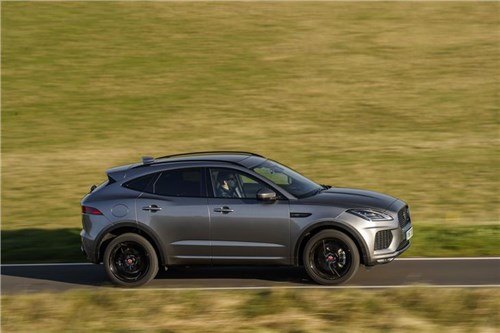 Economic theory
I purchased a Jaguar E-Pace R Dynamic S on 1st March 2018. The manual quotes urban economy at 43.5mpg. However, I am only getting 26/27mpg. When I queried this, I was told that these figures were obtained under factory conditions, ie stuck on a roller. I was also told that being AWD and being higher, thus creating more wind resistance, would also have an effect on the actual road. Am I wrong in expecting my figures to replicate those quoted by the manufacturers? My previous car was an XF 3.0d in which I was achieving 36mpg. When I was considering the E-Pace, the urban fuel economy was used by Sales as a selling point. I would appreciate your comments and advice please.

DS, via email
An E-Pace has a steel body actually making it 100kg heavier than an F-Pace. But which engine was this? Petrol or diesel? Which power output? The NEDC simulated 11km drive cycle will be supplemented by EU6d TEST / WLTP over a simulated 23km and, by 2020, that will be replaced by the RDE (Real Driving Emissions) over 36km on real roads. Meanwhile, the best place to find out what cars are really getting is http://www.honestjohn.co.uk/realmpg / Please add to the databank by adding yours. You are probably suffering the same problem as owners of Ingenium diesel engined Evoques and Discovery Sports as these and your car are all built on the Freelander II platform. This does not provide enough space for the diesel particulate filter to be close-coupled to the engine and thus heat up quickly for the DPF to passively regenerate. As a result, unless the car is regularly driven considerable distances, the DPF has to 'actively' regenerate and to do this it requires post-injected diesel fuel. That would explain your high consumption. Take it on a 300 mile run and you will probably see economy rise to 40mpg plus, which is what I get from the slightly bigger Renault Koleos 2.0DCi 4WD.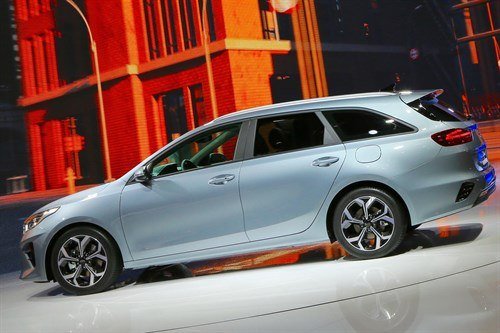 Ceeded player 
I like the look of the forthcoming KIA Ceed Sportswagon and would have to opt for a petrol model. The 1.4 turbo seems fairly torquey on paper but I note it will have a particulate filter. I had also shortlisted the Skoda Karoq 1.5TSI as a possible replacement for my pre-DPF Honda CRV CDTI, but understand all new turbo petrol VAG models are now being fitted with particulate filters. I wonder if it is known yet whether these filters will give the same problems as DPFs in the absence of frequent long runs.
MK, via email
We simply don't yet know, but it will depend on the configuration of the engine manifolds and the PPF: the further from the engine, the more trouble the PPF could be. You won't find any petrol engine car from July 2018 build onwards without a PPF unless its a limited production model or the manufacturer applies for an exemption that will only be allowed for 5% of cars for a very limited period after September 2018.
Crashed for cash
A car bumped into the rear of my car, causing very minor polish out scuffs to each. The other driver demanded exchange of details but omitted his insurer's name. Next thing I heard was a letter from my insurer that the other party had made a personal direct claim to my insurer saying he did not want to go through his insurers. My insurer has twice refused to give me his complete claim or to name his insurer, and wants me to agree to pay 50% of his unquantified damages. His car is on the other side of the country. It looks fishy, any advice appreciated.
LG, via email
Tell your insurer you strongly suspect insurance fraud, you will be reporting this to the police and getting a crime number and that you DEMAND the other driver's personal details in order that you can sue him for the monetary damage he is causing you in the Small Claims track of the County Court. If your insurer fails to provide these details then go to the Court and get a court order to provide them.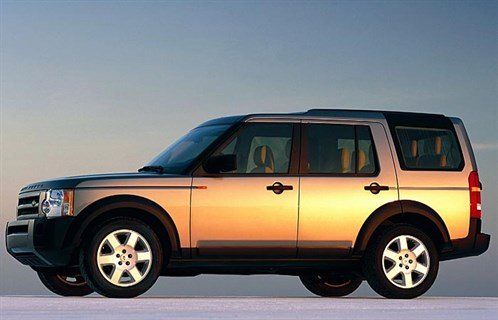 Gaseous exchange
Why is the new Lamborghini Urus rated at £450 for car tax duty in years 2 to 5, then dropping to £140 in the 6th year? I am paying £555 a year for our LPG converted Discovery V8 of a similar engine size and very probably will be paying £1,000 in 6 years time. Our vehicle's emissions are much less than other petrol engines, so why are we LPG users not rewarded?
FE, South Glos
You are rewarded. You pay considerably less fuel tax for your less efficient fuel. But in answer to your question, VED for new vehicles changed from 1-4-2017. From that date, first year tax has continued to be NEDC CO2 based, but at a much higher level. It's the maximum £2,070 for the first year for the Lamborghini Urus. Then, from year 2 to year 6, it's the standard £140pa you would pay for any new car from 1-4-2017, plus a supplementary £310 a year luxury car tax for cars originally costing more than £40,000. This nets the Treasury more VED tax revenue, which will be ring-fenced for 'roads only' from 2020.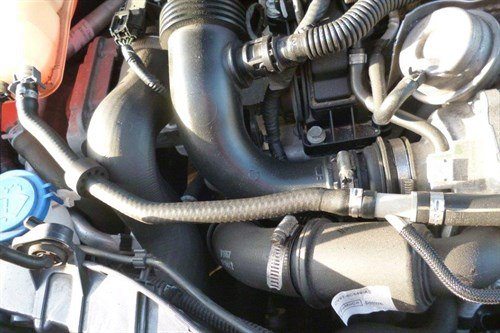 Explosive situation
I have just bought a 2016 Ford C-Max Titanium Plus with a 1.0 Ecoboost engine at a mileage of 8,000 miles. As there is only one year left of warranty, I am very concerned about the repeated overheating problems of the Ecoboost engines documented on https://www.facebook.com/groups/FordEcoboostNightmare/ and #Ecoboom / Do you have any advice as to whether to keep the car and if so what precautionary work/inspections should I have done to mitigate risk of complete engine destruction as Ford only seem to now contribute 55% of any replacement. The problem seems a design fault that Ford refuses to acknowledge.
JA, Derbyshire 
As covered last week. The problem is detailed here with a photo: /carbycar/ford/focus-2011/?section=good / There was a weakness in a union in the degas pipe that takes superheated steam from the turbo to the coolant expansion tank. When the pipes fail, the engines suffer a loss of coolant. The degas pipes were modified in subsequent production and any older Focus taken to Ford dealers for service should have had a replacement degas pipe fitted as a service action. The photo shows the modified pipe.
"Twice on the pipes, if the answer is no"
I have just replaced the rear brake pipe on my 16-year old Ford Transit pick-up. I am now experiencing a strange phenomenon in that while the brakes work normally some of the time, at others they are binding enough to bring the vehicle to a quick stop if I put it into neutral and let it roll. On inspection it appears that only the nearside front is affected although the calliper pistons seem to be operating normally. On first starting, in the morning, the brakes work normally but soon start binding after thirty minutes or so of use, only to free up again when they feels like it, continuing in this fashion all day. Any ideas?
DW, via email
There will be a brake pressure regulator somewhere in the system and it's likely that this is faulty and is causing the problem.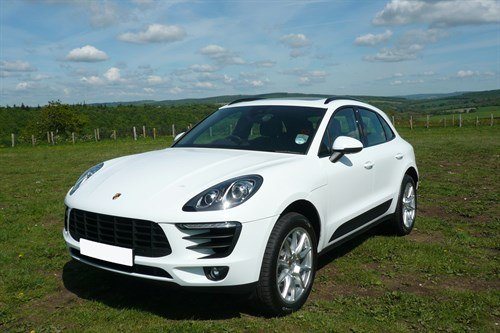 Macanical issue
I took delivery of new Porsche Macan in March: the base 2.0 litre petrol model. Happy with it, but a friend showed me on Wikipedia this is in fact a Turbo, but nowhere in the car, or Porsche website, or car by car, does it mention Turbo. On car by car you State '"Turbo thirsty at pump", which presumably refers to the 3.0 Turbo? I am sure it's unlikely that a 2 litre normally aspirated petrol will produce 252HP? I even looked under the bonnet. No sign of a Turbo.
AG, via email
When the Macan was launched, there were three engines: 3.0V6 diesel, 3.0V6 petrol and a 3.6V6 petrol. All had turbos, but only the 3.6 was actually called a Turbo. Your 2.0 litre also has a turbo. It couldn't produce 252HP without it. This is the same EA888 VAG 2.0TSI engine as in all other VAG cars that comes with a variety of power and torque outputs, up to 310HP in the latest Golf R. In a Macan, torque would be preferable to power. I'll check the entry and correct it and make what is meant by Turbo more obvious.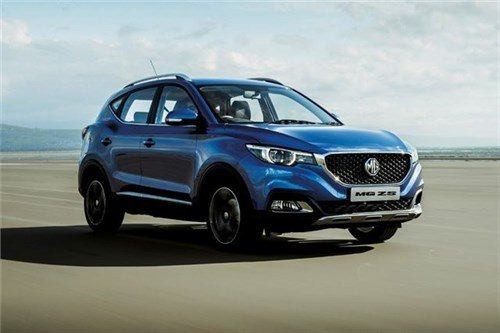 "You can do it in an MG"
Later this year I am planning to change my 2012 Ford Focus to a small/medium sized SUV. My problem is that I can find apparently independent information on most other models but not on the MGZS range which I quite like the look of. Where can I get independent information on reliability and any known problems for this range of SUVs? Can you please help?
MT, via email
Here: /carbycar/mg/ It's god looking, well priced and comes with a 7-year warranty. The paucity of feedback is because as yet very few MGZS crossovers have been sold. (Don't get the name confused with the MGZS saloon of 2003.)
Sale or rent?
I recall reading a few months ago that there are better ways of financing a car purchase than the usual deals from suppliers. But I cannot recall the details. Can you advise, please?
DW, via email
"Better" is debatable because it depends on your circumstances and what you want. If you simply want to hire a car for 3 years, then take one on a personal lease including maintenance at a fixed monthly fee + annual VED + insurance. Or use a PCP that involves a combination of deposit or no deposit, a monthly payment for a term of 2, 3 or 4 years, and a fixed payment at the end to keep the car with the option to walk away if by then the car is worth less than that fixed payment. If you want to buy on a loan, a bank loan at 2%-3% APR is usually the cheapest finance. Buying that way enables you to use a broker such as carwow or drivethedeal to obtain a new car at a substantial discount. ALWAYS do your sums. Don't be misled by a low monthly payment or 0% APR that involves a huge deposit.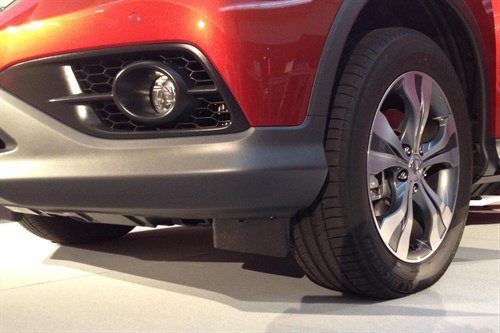 All four one and one for all
I had a puncture on my new CR-V and took my car to the Honda garage for tyre repair or replacement. They replaced it with the same make as before, a Goodyear Vector 4 seasons Radial Tubeless 225/65/17 for £115 70. (£156.84 including VAT, fitting and resetting the tyre system) They advised that if I don't fit an identical make and size of tyre then it will affect the tyre deflation sensor system. Do you know if that is the case please? There are cheaper tyres online but I don't want to take a risk if this arises again in the future.
SC, via email
If the car is on all weather tyres then any replacement tyre has to match the others or you will be off the road at the first sign of snow. The tyres all also have to be within 3mm tread depth of each other or the disparity will confuse the AWD system leading to excessive wear in the system.
Click to Honest John's Motoring Agony Column 23-6-2018 Part 2
Comments
Author

Honest John
Latest