Honest John's Motoring Agony Column 02-06-2018 Part 1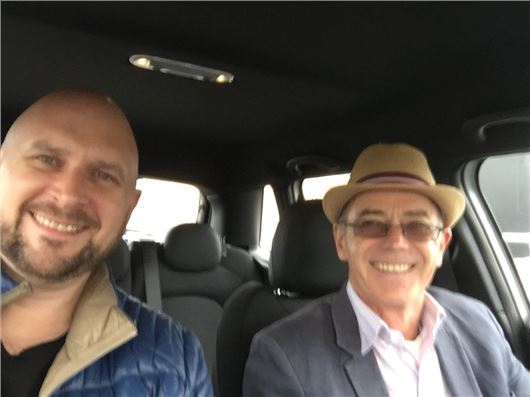 Published 02 June 2018
This weekend's carnucopia of correspondence begins with a strapping fellow, chooses between two, helps sell a soft-top and in Part 2 lifts the lid on a speed hump problem and helps a Honda owner clean up.
As usual, emails to Honest John should be addressed to: letters@honestjohn.co.uk  Please try to keep them as short as possible. 
"I couldn't unfasten her safety belt"
I have recently experienced two episodes of the driver's seatbelt of my Passat estate not extending from its tensioner properly. On the second occasion I was unable to use it at all. Other than that it appears to be functioning normally. I have taken it in to VW Stockport who supplied the car but they are unable to replicate the fault on visual inspection but advised a new seatbelt at £400+ including labour. The car is 3.5 years old and has done 39,000 miles. This strikes me as a manufacturing fault and although the car is out of warranty I would not expect a seatbelt to fail so soon. Do you have any suggestions as to what the fault might be and what my rights are regarding the cost of replacing or whether there better places to get the seatbelt checked?

TS, via email
Possibly caused by dirt or fluff in the spooling mechanism. You don't want this happening during the car's MoT or it will fail. It is "safety related" so you could push the garage to see if you can get any goodwill from VW Customer Care. Failing that, an independent seatbelt specialist is https://www.quickfitsbs.com/, but that's near Heathrow, which is a long way from Stockport.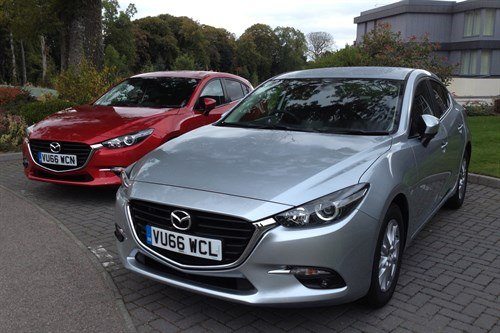 Amazing grace
I need to replace my 2013 Ford Focus Zetec, which I am passing on to my son. I have up to £15,000 to spend on a replacement and am undecided between a Mazda3, SE-L Nav, and a Vauxhall Astra Elite, both petrol (I travel about 10,000 miles a year). I can't afford new, but would hope to get a vehicle no more than about 18 months old. The Mazda appears to be very well appointed with satnav, rear parking sensors, heated front seats, etc. The Astra also looks good with its heated leather front seats (but no satnav or rear parking sensors as standard - although I would have them fitted). I would welcome your opinion on which vehicle you think is best, particularly regarding reliability, insurance, running costs, etc. I like the Mazda3. My wife has a 2001Y Mazda MX-5 (64,000 miles), which has been and continues to be, a terrifically reliable car - even though the road tax is extortionately high. We bought the MX-5 back in 2003 on your recommendation. At the time we were leaning towards an MGB but you advised the MX-5, not least of which because of its better reliability and more boot space for my wife's golf clubs. We have never regretted following your advice.

DD, via email
I'd go for the Mazda3. Astras are much improved, but the Mazda feels like it was designed by drivers rather than by General Motors: /road-tests/mazda/mazda-3-2017-road-test/ and /road-tests/mazda/mazda-3-2014-production-road-test/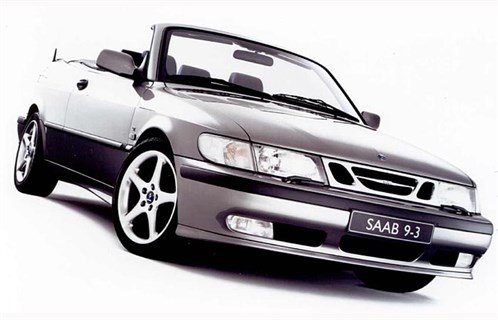 Devon help us
I have a SAAB 900S convertible, 2.0 litre petrol, first registered in March 1998. Polychromatic red and an extremely good-looking car. I have just had my eightieth birthday and have decided that (although I enjoy this car in fine weather) it is not having enough use in my life and therefore has to go (I have another everyday car). It has only done 116,000 miles and has been garaged and kept in excellent order throughout. In not too distant past clutch, brakes, water pipes, exhaust, hood motor, etc., have all been seen to. Could you please advise best avenue for selling (bearing in mind that I live in rural East Devon) and the sort of figure that I might be looking for, realistically?

JFA, via email
webuyanycar.com and wewantanycar.co, are probably not your best bet for this car in this location. First, try locally with photo ads in  newsagent's windows and the local paper. It's not worth much. I'd try it at £1,500 and be prepared to come down from that.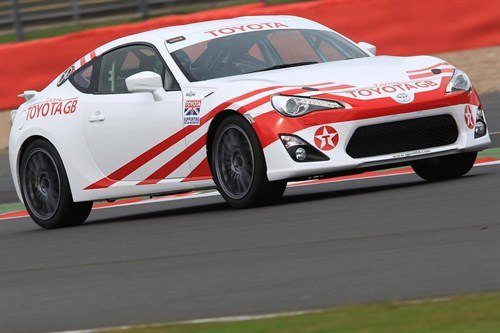 GT-84 
A reader wanted more of a fun drive than a Mazda3 and also wanted your opinion on the FIAT 124. You recommended the MX-5 RF if a fixed roof was required. You never seem to mention the Toyota GT86, which, in my view, is just as much fun as the RF, but with far more luggage space. (I can get my bike in the back.) Also I've got a spacesaver' wheel in the boot-well that I purchased from the very helpful 'The Wheelshop' in Manchester. I chose the automatic, which gives me quite adequate performance and can return 40mpg. As an active 84-year-old I still love driving, Thank goodness for the large digital speed display, though. 
TH, Beverley 
The Mazda MX-5 RF is a hard-top convertible, not a fixed roof and that was the reader's requirement. I like the GT86, apart from a severe lack of torque: /road-tests/toyota/toyota-gt86-2012-road-test // That is now improved in the latest generation GT86 and Subaru BRZ: /road-tests/subaru/subaru-brz-2017-road-test/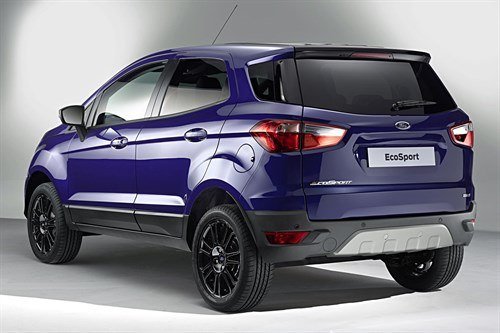 Automatic transition
My wife and I have always owned petrol manual cars, but because of a knee problem with my wife's left leg we are considering buying an automatic car. We have narrowed our choice to a Ford EcoSport or a Renault Captur, second-hand at trusted local dealers. Our dilemma is that, with the Ford EcoSport, the petrol engine size is under 1,000cc and it has been suggested that when choosing automatic this puts more strain on the engine and these cars do not have a smooth transition though the gears. Also, the smaller engines are lighter and do not give a smooth ride on the road. Ford says this is not the case with the EcoSport. It has also been suggested that I should consider a car with a new diesel engine, as they do not receive the same criticism of the older diesel engines. A diesel engine generally weighs more, resulting in a smoother transition through the gears and a smoother ride on the road. Is there a real concern about smaller petrol engines and automatic transmission? And is there concern about the newer diesel engines?
NW, via email
Ford has had a lot of trouble, both with its 1.0 litre EcoBoost engine and with its 6-speed twin dry clutch Powershift transmission. With the engines it has been loss of coolant from the degas pipe from the turbo to the expansion tank. With the Powershift it has been clutch pack failure. In the Fiesta, the Powershift has now been replaced by a 6-speed torque converter auto. You are correct that the Fiesta 1.5TDCI rides and handles better than the 1.0 EcoBoost due to the increased weight of the engine, but it is not available as an automatic. The Captur only comes as an auto with the 1.2TCe engine and EDC (Efficient Dual Clutch) DCT. I think you should look at a Honda Jazz CVT-7. The 1.3iVTEC CVT-7 is slow but very economical.
Of particulate interest
I have sold my unreliable LandRover Defender and bought a 2015 VW Touareg, which had done 20,000 miles. Less than 2 weeks after my purchase, the exhaust/catalytic converter warning light came on and stayed on after a 3-hour motorway journey. I have contacted the supplying dealer and am told by the manager that this is due to me using supermarket diesel. He maintains it has moisture in the fuel and that I should use only Superdiesel. Is there any validity in this statement, or is it a load of nonsense to cover another problem?
JR, vie email
While I recommend Superdiesel (and definitely do not recommend ordinary supermarket diesel for anything), you could not have caused the problem you have with one or two fills of supermarket diesel. The problem with the DPFs (there are two) preceded your purchase and they will cost between £2,000 and £3,000 to replace. Another reader had the DPFs of his Touareg chemically cleaned by Ceramex (they have to be sent away and fully documented because the removal and refitting will be spotted in an MoT). I would give the dealer the opportunity to take the car back and refund your money or to fix the DPFs, and, if he refuses, take the matter of cleaning or replacing the DPFs to Small Claims (limit in Scotland £5000; limit in England £10,000). See: /faq/consumer-rights/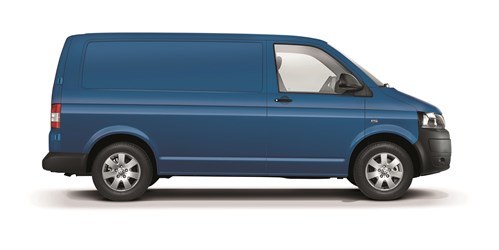 Ministry of Transporter 
Last October I bought a 2011/61 VW Transporter 180PS BiTDI. Having driven a couple of thousand miles I have topped up the engine oil three times, adding a litre each time the oil light came on. Concerned, I turned to Internet forums and there seems to be an issue associated with the engine code CFCA. It appears (from various threads) that VW is reluctant to accept there is an issue, but most posts recommend replacing the engine, which is clearly a costly business. This is my first Transporter and I love it, but now feel I can't trust the vehicle that I had planned to take it to France this summer. What are my options? The chap I bought it from owned it from new and is a VW tuning specialist. Do you think he knew? He did advise me to regularly change the oil and not to drive it hard from cold. I assumed this was sensible advice rather than what might appear to be an attempt to mask a problem he may have known about. I am staring at a £6.5k repair bill and VW doesn't want to know. I would value your thoughts and advice.
JP, Somerton, Somerset
What you are experiencing is typical with this engine due to some more VAG 'bottom line' cost cutting. See: https://vans.honestjohn.co.uk/van-reviews/volkswagen/transporter-t5-2003/?section=good / : 23-9-2017: Explanation for the high rate of failure of failure of 2.0 180BiTDI engines in T5/T6 Transporters and Amarocks. "Oil light came on at end of lease. No leaks, so the engine must be burning the oil. Owner had an oil sample tested by Millers Oils and this showed the oil to have critical amounts of Al and Fe. The Al came from a corroding EGR cooler, the Fe is the cylinder bores being worn by the Al particles that have got into the engine. In short a new engine and ancillaries are required at a cost of £8,000. There is a Facebook page with over 1,000 Members devoted to the failings of the 180BiTDI engine. One chap in Norway runs a fleet of 30 ambulances and every one has needed a new engine. The EGR cooler is poorly designed: hot air condenses on unprotected aluminium, causing it to corrode. VW has brought out a revised cooler but it is too early to say if it is successful. And, once an engine starts to burn oil through worn cylinder bores, the damage has been done." You say the vendor is a VW tuning specialist. If so, I think he must have known about the oil consumption problem and the reason for it. A good barrister could probably tear him apart in a Breach of Contract case in the County Court. Threaten him with this, asking either for a new £8,000 engine or your money back. (This advice assumes he is not a trader. If he is a trader, then he is straightforwardly liable anyway. See: /faq/consumer-rights/)
Home from home comfort
For the past 9 years we have towed our Avondale caravan, MTPLM 1,450kg, with the Peugeot 2.2 407 diesel Sport. It has towed  beautifully. However, my husband is no longer able to drive and, as a passenger in the Peugeot when not towing, he finds the ride too uncomfortable, feeling every pothole or uneven road surface that we hit. I had looked at the Honda CRV 2.2 DTEC EX as an alternative but now that Diesel is a no-no, I wonder if you could suggest another car that will tow the caravan and give us a comfortable ride when not towing, and also not be too big for just the to of us. (MTPLM = Maximum Technically Permissable Laden Mass.)
GR, via email
You could go for a Toyota RAV-4 hybrid with 4WD or a Mitsubishi Outlander PHEV, but, if they are too expensive, stick with the original plan of the older CR-V 2.2iDTEC, making sure it comes on 17 or 18 inch wheels that have reasonable cushions of tyre; not 19s that don't. Alternatively, fit smaller wheels with deeper profile tyres to your Peugeot 407, first making sure that they will fit around the front brakes.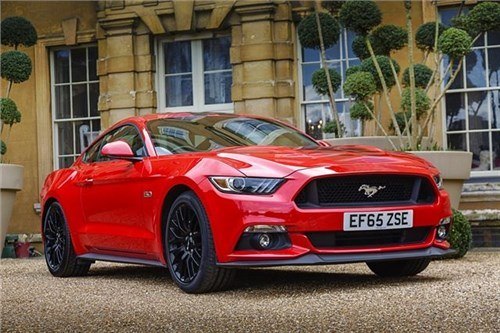 Burning question
My partner bought a Ford Mustang just over 2 years ago with a 5-litre V8 engine. Mileage now 5,500. The car was recalled at 6 months for an electrical fault, which had shown up with other cars from year 2016. On Thursday 29 h March 2018 we were woken by the car's alarm. We looked out to where the car was parked in driveway and it was on fire. Fire brigade was called and police arrived. The blaze was put out and fire chief stated that it was electrical. But the car is completely burned out. I feel disappointed that Ford or my insurance company Hastings have not offered a courtesy car or been concerned that we have experienced this. What are your views? And how to take it further? 
AS, via email
You need to report this to the DVSA: https://www.gov.uk/vehicle-recalls-and-faults/report-a-serious-safety-defect/ Then, maybe, it will be acknowledged and you will be treated properly by Ford. 
Pollute reminder
We are about to go to Germany, driving my 2012 Nissan Qashqai Tekna DCI. I knew we needed an 'Umweltplakette' (environmental sticker, also called 'Feinstaubplakette') to drive into most German cities. If you make an Internet search for this, you get all kinds of websites that try to charge you large fees on top of the official fee, which is only 6 Euros. I finally found this website: http://www.berlin.de/senuvk/umwelt/luftqualitaet/umweltzone/en/ausland.shtml / through which you can buy a sticker for just 6 Euros, no surcharges or anything. Be aware however that you have to upload a scan of your registration document, but the upload limit is 2 MB. I could only get the scan to below that size by scanning the 2nd page only (which has all the necessary details on it) in black and white, not full colour. They seemed satisfied with that, because I received the 'Umweltplakette' five days later. With no extra charge for postage from Germany. 
DB, via email
Many thanks. That is very helpful. I was up to speed with the 'Crit-Air' stickers for France, but not the same thing for Germany. 'Crit-Air' stickers for France from: https://www.crit-air.fr/en.html / and https://www.certificat-air.gouv.fr/en /  (If you scan to a jpg file, you can then reduce the resolution and get it down to 2mb.)
Haul of frame 
I took a break from VAG cars for a while, then recently bought an Approved Used 2015 Mk3 Audi TT 2.0 TFSI Manual with 15k miles on the clock. It was good for the first 3 months but has since suffered a series of issues. The first was various interior rattles, which seemed untraceable. Then, when the weather got cold, I found both front windows would get frozen completely, meaning you can't easily open the doors. This seems ridiculous given that frameless windows have been around for years. Lots of people on the owners' forums are reporting similar and Audi has yet to offer a proper fix. Most recently it's been off the road for 2-weeks due to a failed clutch, which I was not expecting on a car with such low mileage. Audi agreed to replace it under goodwill but there was a bit of mumbling about 'wear and tear' etc. I'm unsure if I just got unlucky or it's a common issue but seems odd and is slightly making me lose confidence in the car.
JS, via email
Many thanks. Very few complaints about the current TT, but you've broken the mould. Yours are the first for 18 months. The sticking window problem may be curable with silicone grease on the seals.
New belts for old
I have been advised by my local VW dealer service department that my 5-year old Golf 1.4 TSI does not require a cambelt change unless it has been used in countries with high levels of dust. The car has been run exclusively in the UK and has covered 45,000 miles. What is your view? By the way, I switched to Michelin Cross Climate tyres on your recommendation (rather than changing tyres every November and March) and they have been highly satisfactory, as have my son's on his Honda CR-V. He lives in Scotland and reports that he has maintained traction when all around were losing theirs in the March snow. Many thanks for the advice. 
BF, via email
VW advises replacement of the timing belt every 5 years but does not make it mandatory. I recommend a change of timing belt, tensioner and waterpump every 5 years or 60k miles whichever comes first.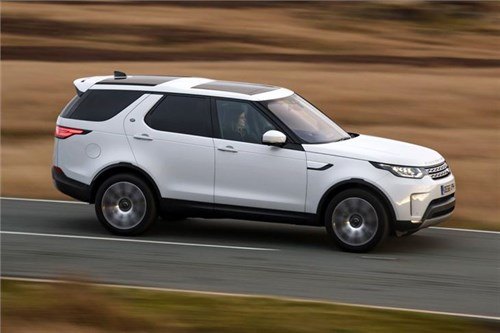 "Blow the doors off"
I have a query re the strength of the Land Rover Discovery 5. I bought a new one in July 2017 (the sixth we have had over the years). During the recent bad weather we were in Stoke on Trent and the wind was so strong the door blew out of the driver's hand. It was held on the restraining strap. When we came to close the door it wouldn't seal, having moved by about 5mm, causing a wind noise through the seal. When we took it back to Stafford Land Rover they could not assess it and said it had to go to the body shop at Crewe and would not be covered under warranty. I would have thought the strap should have been capable of holding the door without having pulled it out of shape. It was not amusing to sit in reception watching LandRover's video of the car going up and down mountains, crossing the desert, etc., yet not being able to cope with a gust of wind in The Potteries. The after sales manager called our problem an 'outside influence'. I wonder what they would call it if a wheel came off coming down the mountain? I just find it strange that a car such as this could not cope with a gust of wind. Do you think they should do their stress tests in the Potteries and not in some wind tunnel? I would appreciate your views before I take the matter further with Land Rover.

MB, via email
That could have happened with any car. Restraining straps are not so strong that they can resist a powerful gust of wind. If you keep your eyes open you will see quite a few cars with vertical creases in the hinge ends of their front doors where this has happened to them.
Cherish the thought
My Mum recently separated from her partner and wants to sell the personalised number plate that he purchased for her that is currently on her car. I contacted DVLA to find out the best way for her to do this, as I've seen plenty of websites that enable you to sell your personalised number plates. They told me that the number plate cannot be sold. If she wants to change the number plate, it can be done via them free of charge, but she has to surrender the personalised number plate with no recompense for the price originally paid for it. Can you tell me please, if that is correct? If personalised number plates can cost a fair amount of money to purchase, why can't you then sell them on in exchange for a replacement number plate?
GM, via email
Basically, you lease a registration from the DVLA. You don't own it. But as long as you conform to the rules you can sell the lease on it to someone else. These are the relevant Government websites: https://www.gov.uk/keep-registration-number / and https://www.gov.uk/put-registration-number-vehicle /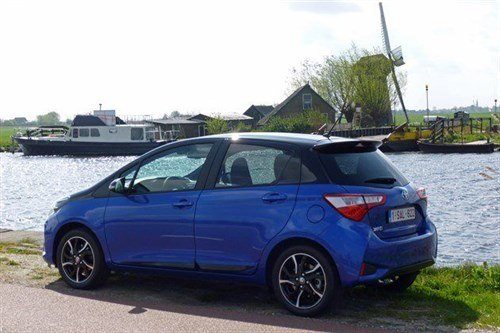 Rusting in peace 
I have a two-year old Toyota Yaris hybrid (bought new), mileage 14k. At its recent 24-month service I was told that the rear brake pads were at 6mm already; front pads at 9mm and the rear brake discs are scored with some corrosion. My previous Toyota Yaris (not a hybrid) did not go through brake pads so quickly. I was expecting that the bake pads would have less usage on a hybrid, but that seems not to be the case. The Toyota dealer has said that it may be caused by the low mileage that has allowed the rear brakes to remain cold and therefore become corroded, wearing the brake pads more quickly than normal. Could you give me your view on whether this is reasonable and, if yes, what action I can take to avoid it in future (apart from driving long distances and braking quicker).
KM, via email
What the dealer told you is correct. Caused by overnight corrosion that has taken hold because you have not been braking hard enough to clean it off. Your previous Yaris will have had had rear drum brakes that are not damaged by overnight oxidation.
Under one roof
I had cause to telephone my house insurer today concerning house insurance and they mentioned that they could quote competitive prices for car insurance. As I am not due to renew until July I was not particularly interested but when asking the price was amazed to be quoted one well over twice what I currently pay. When I pointed out that I had not claimed on a car since 2002/3 the person said that the higher price was because I had made a claim in 2013 for about £1,200. I pointed out that they had been misinformed but he was adamant as it was shown on a database which was shared by most insurance companies. I am currently insured with a well-known company and they obviously did checks but never queried this. How do I go about having this misinformation removed? Your advice would be appreciated.
DT, Northampton
This will be on the Motor Insurer's Database (the MID). https://www.mib.org.uk/managing-insurance-data/the-motor-insurance-database-mid/ 
Click to Honest John's Motoring Agony Column 02-06-2018 Part 2
Comments
Author

Honest John
Latest